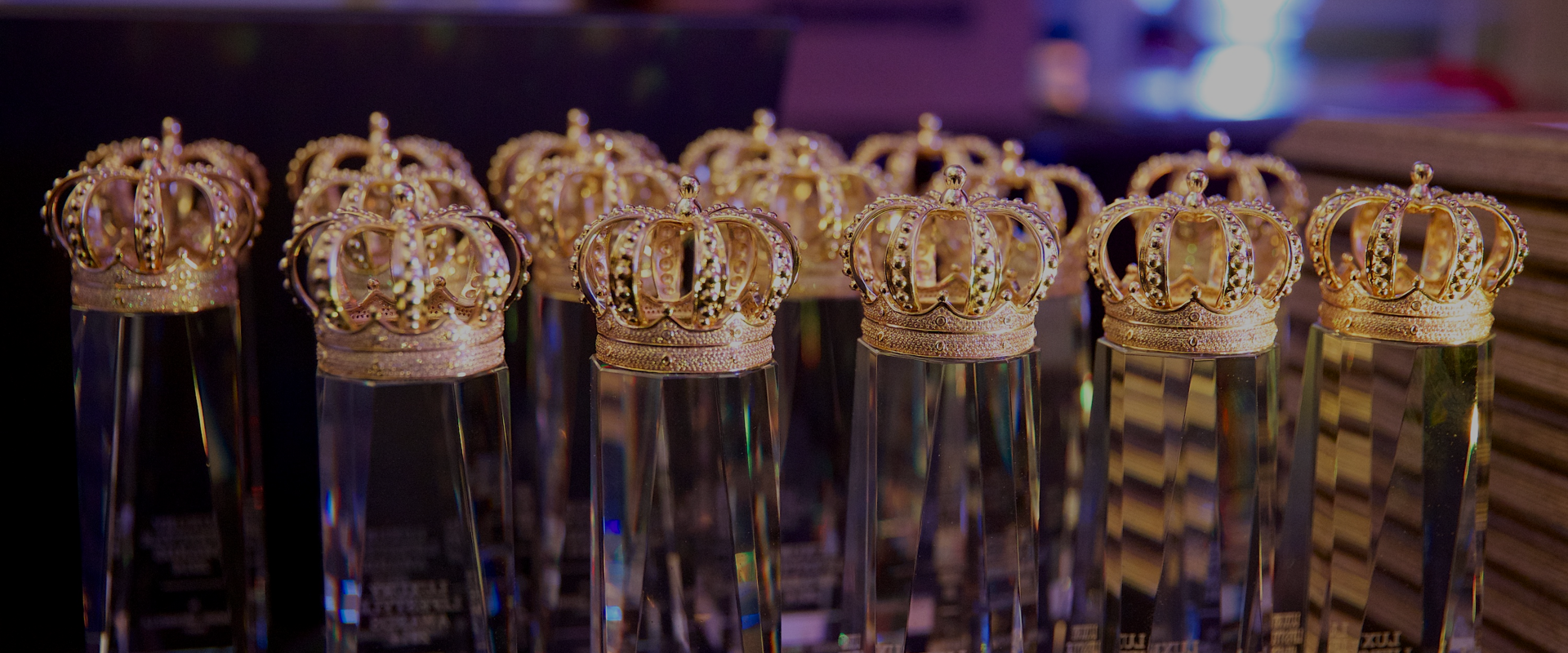 Winners in 2020 year
Architect and Interior Design Studio (118)

Ronald Lu Interiors

Ronald Lu and Partners (RLP) is an award-winning architectural and interior design firm founded in 1976. Established in Hong Kong, the firm is dedicated to the delivery of world-class projects across the globe and has become a specialist in delivering super high-density and mixed-use developments in response to the demands of Asia's fast growing economies.

Stylus Studio

Stylus Studio is an interior architectural practice specialising in hospitality, commercial, cultural and residential spaces across Asia Pacific. We exist to craft meaningful spaces of enduring value. That means working with brave individuals and organisations with purposeful visions.

Mitchel Squires

Mitchel Squires graduated with a Bachelor of Architecture from Newcastle University, Australia in 2006. Having worked for All Australian Architecture Studio, specializing in high-end private residential, and Lane Crawford, Hong Kong's premier luxury retail department store, with a strong portfolio of luxury brands and residential projects prompted Squires to launch his own architectural studio MSA in 2012, focusing on interior and architectural projects in Southeast Asia, Australia, India and the Middle East.

All Star Design

ALL STAR DESIGN LTD is a professional interior design company with high quality design and innovative and modern ideas which has won reputation in different industries.

Joyce Wang

HISTORY. In a years time, these heavily-loathed train tracks will be covered by a giant platform to support the largest redevelopment project in New York known as the Hudson Yards….

J. Candice Interior Architects

After returning to Hong Kong in 2009 from New York, Chan headed J. Candice Interior Architects, designing commercial interiors for notable brands like The Spaghetti House, Privé Group, Fook Ming Tong and Hong Kong Jockey Club, etc. She has been recognised by the business community at home and abroad. In 2009, Chan received the Most Promising Female Award from Hong Kong Tatler Magazine, the Creative Entrepreneur Award in 2010 and subsequently, the Canadian Maple Leaf Silver Award in recognition of her works in North America's shopping mall. She was again bestowed with the Hong Kong City Lady Award by Hong Kong City Lady Junior Chamber in 2012. In 2014 and 2015, she won the Golden Bund Award by Interior Design Magazine China, the Ten Outstanding Designers Award by Hong Kong Art & Design Festival, the CEO of the Year Award by Capital CEO Magazine and the Design for Asia Award by Hong Kong Design Centre. More recently, she was awarded with the 40 under 40 Awards by Perspective Magazine and the Asia Pacific Interior Design Award by Hong Kong Interior Design Association.

TheeAe

People's dreams about how they want to live their lives, how they pursue inspiration and education, and how they work are constantly changing and evolving. Innovations in the way we think and act often arise because we are invited to inhabit spaces that are generous and offer opportunities for the unexpected to occur.

Steve Leung Design Group

Steve Leung Design Group is an internationally renowned and award-winning interior design services and interior decorating & furnishing services provider headquartered in Hong Kong with offices in Beijing, Shanghai, Guangzhou and Shenzhen.

Avoid Obvious Architects

Green & happy design is the core of our practice. With over 20 years of experience in architecture and urban planning, our team delivers award-winning buildings and cities. Design is a collaborative process to discover the greener and happier ways to live, work and play. As our name Avoid Obvious Architects suggests, we find unique solutions to bring green smiles to everyone.

Ed Design

ED DESIGN is a creative and design-led, design firm which commits to developing sustainable, cost-effective solutions. We aim to bring together creative design solutions to our clients. We have a diverse portfolio of works with projects internationally ranging from Hong Kong to some other Asia countries.
‍

Grande Design

As a professional one-stop interior design and construction cooperation, Grande Design provides a professional interior design service and diversified services for our clients, including residential interior design, commercial interior design, office interior design and retail window display design. We aim to understand every need of the customers so as to bring them more cozy, practical and full of personality interior design service. Grande Design is a full-service interior design service provider that offers stylish, customized, cost-effective, inspiring, specious, functional and thoughtful interior design solutions to our clients.

Dome

Founded in 2005 by Cécile Demole, Dôme Project Interiors is the result of a passion for interior architecture, furniture and art of every kind. Guided by her values of tradition, savoir-faire and quality, her team always strives for excellence, elegance and sophistication in every decoration project it carries out.

Zurich Living

We are an Architectural /Interior Design firm offering a complete design service from conception to completion. From the design phase to the actual construction of a project, Zurich Living believes in maintaining high standards that embrace the fine craftsmanship and sound detailing essential for producing design excellence. Our firm believes in an aesthetic sensibility that combines liveability with luxury. To achieve this casual elegance, we utilize a mixture of materials, colours and textures always giving attention to the blend of architecture and interiors.

ADP Décoration

ADP Décoration shares a major talented team that works in a gallery/studio, currently located in Geneva. This design studio has a heavy focus on the warm, luxurious and glamorous concept, having been able to please and create amazing spaces that manage to please any interior design lover. Alexandra de Pfieffer's company has been featured in international design magazines among them being Elle Décoration France, and also AD Germany.

HERZOG & DE MEURON

Established in Basel in 1978, Herzog & de Meuron is a partnership led by Jacques Herzog and Pierre de Meuron together with Senior Partners Christine Binswanger, Ascan Mergenthaler, Stefan Marbach, Esther Zumsteg, and Jason Frantzen. An international team of nearly 500 collaborators including the two Founders, five Senior Partners, eight Partners, and 42 Associates work on projects across Europe, the Americas and Asia. The main office is in Basel with additional offices in London, New York, Hong Kong, Berlin and Copenhagen.

Adrien Rovero Studio

Adrien Rovero's work is rooted in his keen observation of the details and needs of his surroundings. This inspires highly inventive designs, as uncluttered as they are effective, and comprising a formal vocabulary built up out of assemblage, repurposing and shifting around shapes, materials, references and purposes.

Luxury House Design

Originally from Switzerland, Luxury House Design ensures the business reflects the qualities that Switzerland is best known and respected for: creativity, precision and timekeeping.

IDA14

We are one of the most specialized offices for Interior Design in Hospitality and Branding of Design Hotels whit focus on innovative & modern room concepts

Spring Concepts

With lightness, a clear vision and the ability to grow with our clients, we design residential and commercial interiors. The spaces that we create are unique to each person's individual wishes and needs. Our goal is simple: We want to make people happy.

Object 13

we create spaces, the personal touch of which we emphasize with the right design, materials, light and colors.

Luethischneider

LÜTHISCHNEIDER was founded by Jochen Schneider and Patric Lüthi beginning of 2010.
As a multidisciplinarian office, Lüthischneider employs Interior and Design projects alongside their Architecture. The notable experience gained from working for renowned international offices, as well as some of the most respected and exciting brands has shaped the disciplined, mutlicultural and customer-oriented work philosophy we stand for. A central aspect of our work is to move beyound the boundaries of traditional Architecture so that we have the opportunity to find new and innovative solutions for our clients.

Dupin 1820

Thanks to our prestigious skill-set, we transform materials to make your interior unique. Through our constant research into wood, paint, fabrics, stones, metals, leather and glass, we can claim our identity as creators of materials to serve your well-being.

Architect Ante Vrban

ARCHITECT ANTE VRBAN is a renowned multiple international award winning architect. Working world wide. Owner and CEO at Architect Ante Vrban Ltd.

Atellior

Atellior is an architecture and interior design studio with extensive international experience in the luxury residential and hospitality sectors. Our expertise includes designing contemporary yet timeless and elegant interiors that combined with our wealth of architectural and technical knowledge, provides a complete design service.

Lotus Architecti

Lotus Architecti takes responsibility of all project phases from client relations to conceptual design, construction documents through construction administration. It's team of professionals have a substantial amount of experience in all phases of project management and design.

Mirjana Mikulec Interior Design

The Interior design studio under the leadership of Mirjana Mikulec was founded more than ten years ago and is one of the most successful ones in the region. The studio has fifteen employees from different professions – architects, interior designers, architectural technicians, as well as media and marketing experts who are just some of the creative people working under the guidance of the renowned interior designer.

MKLC Studio

Projects by Josip Miklec are identifiable with a distinctive architectural signature design, thoughtful practicality, aesthetics of forms, a play of lights and shadows, and carefully designed interior in correlation with the environment in the exterior. The client (the final beneficiary) is the most important factor of his projects, and while working he invests exceptional energy to research ways and methods of architecture and design approach to the client, in order to ideally connected the clients desires with the professional standards

PULS*AR

PULS*AR is an architectural practice specialised in architecture, interior design, urban planning and consultancy services. PULS*AR offers its clients outstanding quality *innovative design* professionalism* flexibility – a creative architectural PULSe. Founded in late 2013, PULS*AR is today lead by architect Alan Leo Pleština.

SIA+

SIA + is an architectural office with experience in small scale projects with the theme of designing furniture and interiors, through family, office and sacral buildings to large scale projects, landscaping. We take every project with equal care and attitude.

Soda Arhitekti

Zagreb based award winning architectural practice celebrating ten years of experience in different types of projects

Stairwell & Loft

Stairwell&Loft is an architecture and interior design studio with headquarters in Zagreb. The company provides architectural and design support to constructors of commercial and residential buildings, as well as individual clients with high standards of living in the entire European Union, but also globally.

Studio Geci

STUDIO GECI Ltd. is a licensed architect's office established in 2006 in Zagreb. The founders are Edita Geci dia, MBA (today director and owner) and Tomislav Krofl in dia. It employs a team of architects and achieves quality collaboration with other related companies.

ARTTA Concept Studio

A Creative Concept Driven International Multi-Awards Winning Interior architecture design firm. With a one stop solution for a range of designs in Commercial, Retail, Hospitality, F&B and Leisure projects. We offer clients with a complete and a wide range of services with our experienced partnerships of Architects, Structural Engineers, E&M engineer, Licensing Consultants and Builders. Our designers will work directly and actively participating in all aspects of the projects, from conceptual design through to implementation and completion.

DiLeonardo

DiLeonardo is an established international design firm known for creating beautiful and intelligent interiors for over 48 years.

Skidmore, Owings & Merrill LLP

We are a collective of architects, designers, engineers and planners working together to build a better future. Our firm, Skidmore, Owings & Merrill (SOM), is responsible for some of the world's most technically and environmentally advanced buildings and significant public spaces. Our approach is highly collaborative, and our interdisciplinary team is international. Working from a network of creative studios across the globe, we are able to apply international expertise at a local level.

Andrea Vattovani Architecture

Andrea Vattovani Architecture ZT Gmbh (AVA) is a young award winning practice specializing in architecture, urbanism, as well as research and design. Founded in 2008, our team has already developed over 60 projects in several countries. Our Graz based studio has worked on a variety of projects, each one having been developed with particular attention to its individual case, while holding on to AVA's mission.

Atelier Thomas Pucher

We are Atelier Thomas Pucher. Thinkers and builders, makers and changers. A multicultural team passionate about Architecture, Urban Planning, Project Development and Sustainability.

ATP Vienna

ATP architects engineers is, with more than 900 employees, one of Europe's leading integrated design companies. ATP was established in Innsbruck in 1951 as a traditional architectural office. Since 1976, the company has developed into an interdisciplinary partnership which provides clients with an integrated service offering all architectural and engineering services from "a single source".

Baumschlager Eberle Architekten

Baumschlager Eberle Architects uses a clear, systematic approach to design and build landmark structures worldwide. Founded in Austria's Vorarlberg in 1985, with eleven offices in Europe and Asia and one Asian subsidiary, we are now a major architecture firm.
What we do

Bernd Gruber

With unique interior concepts, Bernd Gruber Kitzbühel offers tailor-made answers to the personal living situation of demanding clients. As interior designers, we know that only with empathy and intuition can the atmosphere of a room be interpreted to create something unique.

COOP HIMMELB(L)AU

COOP HIMMELB(L)AU Wolf D. Prix & Partner is an international architectural firm based in Vienna. Founded in 1968, the firm has seven offices around the world and 150 team members, upholding the highest standards for large-scale construction projects worldwide.

Delugan Meissl Associated Architects

Delugan Meissl Associated Architects (DMAA) is an Austrian architecture firm based in Vienna, Austria. DMAA has designed notable buildings including the Porsche Museum, Stuttgart and the EYE Film Institute Netherlands.

Destilat Architecture & Design

We are your interior-and design architects. If you are looking for ideal and individually designed interiors for your flat, apartment, penthouse, shop, office, or hotel, we will gladly help you to define and shape exactly what you need. Your individual requirements are the measure of all things. We translate what you need into impressive interiors – with a lot of sensitivity and our vast know-how of all things related to interior design.

Feld72 Architekten

Feld72's work moves at the interface of architecture, applied urbanism and art. feld72 has implemented numerous projects of various sizes in a national and international context, ranging from master plans to buildings, urban studies, space and exhibition design to urban strategies and large-scale interventions in public space.

Gogl Architekten

GOGL ARCHITECTS was founded in 2001 by Monika Gogl. After her study of architecture at the Technical University of Innsbruck, Monika Gogl graduated from the Masters programme at the Bartlett School of Architecture in London. From 1997 – 2000 she managed the office collective Ma'nGO in Innsbruck. For many years, Ma'nGO generated individual and unmistakeable architecture and interior design projects. In cooperation with designer Isabel Hamm and Akzente Licht, exclusive lights and lighting systems were developed for almost all projects.

Haid & Falkner

We plan, design and develop architecture built for your success. By tailoring buildings to people's needs, we ensure that your clients and guests return and your business thrives.

Haro Architects

haro is an Austrian-Spanish architecture office based in Salzburg, focused on high quality Architecture, always providing suggestive conceptual designs above the mere fulfilment of building requirements.

Innocad Architektur

Based in Graz, Austria and founded by 2015 Contract magazine´s Designer of the Year Martin Lesjak and Peter Schwaiger, INNOCAD Architecture offers architecture and interiors services for residential, office, hospitality, healthcare, mixed-use and retail design. The team seeks to work out of context and has an analytical and pragmatic approach that results in designs that have meaning and purpose but often goes against the grain of conventionality.

LOVE Architecture & Urbanism

we love what we do. That is why we are called what we are called. Our name is representative of our passion for architecture – in general and in particular. We are driven by the task, we like the challenge, we analyze, develop ideas, design, plan, construct, integrate, build and create atmosphere, create accessible form, develop places – a nice job! In the meantime we have already created some such places at different points on the map and of course there should be more.

Marc Lins

Born and raised near Feldkirch, Austria. Lives and works in Europe and the United States. Specialized in Architectural- Interior- Portrait- & Fine-Art Photography, Videography. Using Large-, Medium-, DSLR Digital & analog Formats, as well as Video. Teaming up with Assistants and Digital Editors from Austria, Switzerland, the United States and Canada.

Smartvoll Architekten

We are a couple of architects and thinkers who bond over exploring the unknown. We are a compact team with less members than the number of letters in the word smartvoll. We work on the last floor of an old building overlooking the beautiful skyline of Vienna.

Steininger.Designers

Steininger.Designers have been offering exclusive interior design from our own manufactory for almost 80 years, as well as overall interior design solutions for private rooms.

Two In a Box – Architects

TWO IN A BOX makes architecture for a good life. Everything we design must have a good reason. We want to make a building as natural as possible. It should create space for a good life and work, with the focus on people.

Labvert

The main focus of Labvert's projects is on developing and enhancing established brands in the luxury segment and bringing their inherent qualities and values to life by translating them into a contemporary experience. New media and communication technologies are key elements for achieving this.

AAMER ARCHITECTS

Aamer Taher's designs are well known for their 'flair and curves', its playfulness and departure of conformist shapes. Or one could say, his architecture is an extension of his character.

Antoniades+Eleftheriou UDSarchitects

Antoniades + Eleftheriou UDSarchitects, founded in 1996 by Pavlos Antoniades and Andreas Eleftheriou has its main offices in Limassol and a branch office in Paphos. The practice works on residential, resort, mixed use and commercial developments in Cyprus, providing full Architecture, Masterplanning and Construction supervision services for both the Developing Sector and Private Owners.

Armeftis & Associates

Armeftis & Associates – architects and interior designers offering independent counseling in the field of architecture in Cyprus and abroad. The Firm objective is the effective response to the requirements of large projects throughout Cyprus providing State of the Art design in accordance with implementations of technological and scientific advancements and accountability in the services offered. Our team is headed by capable professionals, with a multitude of skills in regards to experience and expertise. Our Firm has taken part and has been distinguished in many architectural competitions with award winning architecture

C+ Studio

We define architecture as: "An art which is committed to society; the construction of the surroundings of mankind." The foundations of our art at C+Studio are team work, shared knowledge and the willingness to explore beyond individuality for the benefit of dialogue and to produce optimum collaborative ideas. Our team unites individual knowledge, turning it into wider creative potential.

Dias Architects

Our architecture is an instrument of processing and linking functions, needs, and visions, always in respect to the client's budget and the environment. Our main concern is to include the direct and existent needs of our clients, as well as their future needs, to achieve a unique design.

EKKY Studio

EKKY Studio is an architectural practice based in Nicosia, Cyprus. It was founded in 2009 by architects Kenzo Yamashita and Elina Kriticou with the philosophy of designing sustainable and engaging Architecture focused on people, culture and tradition.

​

Epsilon Architecture & Design

This design office is not your run of the mill place. This is a collaboration of brilliant and creative minds from any field between architecture, interior design, product design and media. Whatever it is that you are looking for we can design and produce for you, so that in the end you have a bespoke outcome, specifically tailored to your needs.

Eraclis Papachristou Architects

The attitude in which it is examined and designed. The desire with which it is implemented. And the complete awareness of its consequence. Architecture describes lives, creates communities and records histories.

Fivos Design Studio

Fivos Stavrides – Interior Architects was established in 1992. It addresses a broad range of client needs, always aligned to the specific requirements of every project.

IDCY

IDcy is a leading movement to build a world in which people are inspired by the work we do.We show up each and every day, simply to compete with ourselves. To provide better work, better quality, better service this week than we did the week before. To make this month better than last month.

Louisa Michael Interior Architects

Louisa Michael Interior Architects is a Cyprus-based practice specializing in luxury residential interiors for both private clients and developers, a studio that is renowned for its highly personalized approach to client projects, offering bespoke services from concept to delivery. With a focus on luxury residential interiors, the practice's select projects stand out for their high-end finishes and attention to detail as well as their unique and powerful design concepts.

M.O.B Interior Architects

Starting as a small office, located in the most architecturally beautiful and full of character old part of Nicosia -the capital city of Cyprus- M.O.B Desing Studio grew strongly from its roots; and now, less than a decade later, it is considered not only as one of the leading studios in Cyprus providing interior architecture services, but also as one of the fastest growing companies in the region, undertaking international projects .

MIP Architecture

MIP Architecture is an architectural firm founded by Michalis Patsalosavis, an architect who gained his early professional experience in the UK. Michalis obtained his BA (Honours) Degree at the University of Greenwich (RIBA Part 1) and consequently his Diploma at the Architectural Association (RIBA Part 2). He is currently a registered member of ETEK, ARB and RIBA.

Panos Panayiotou + Associates

Panos Panayiotou is an award winning architect with extensive experience across a range of sectors around the globe. As a leader of the large, UK-based, international design practice Scott Brownrigg for thirty years, he managed all overseas operations and specifically the hospitality and leisure teams. In 2008 he set up a Scott Brownrigg branch office in his birthplace of Cyprus, serving the island and surrounding region and quickly gaining an enviable reputation and order book.

SNK Architects & Interiors

SNK Architects & Interiors was formed in 2016 by the architect and interior designer Stefani N. Kyriakide with academic qualification from the UK, Italy and Cyprus.

Vakis Associates Architects

Vakis Associates is a studio of highly creative and imaginative architects, industrial, car, interior and spatial designers, committed to designing quality buildings and interiors which are socially, economically and environmentally responsible.

B+H Architects

We live to design bold and inspiring spaces for people. We believe that strategic design starts with careful listening + insight. B+H is a global design and consulting firm.

DLArchitecture

The pursue of perfection is our goal, along with the designing the most special environment for our clients. Our offices in Italy and China include an international team of architects and interior designers, that creates a blend of different cultures, which is reflected on the style of our projects.

DXMID Design

DXMDS (Ding Xiaomai Design Design Studio) is a International interior design practice founded by designer Ismael Abedin Ingelmo. Since its establishment, Ismael and partners have been designing and managing a rich variety of projects of the highest quality in the main areas of space design: Hospitality, Commercial, Office and Residential.

HBA

HBA creates inspired, brand-strengthening design experiences that evoke a distinct sense of place, while delighting the world's most discriminating travelers. Around the globe, HBA consistently sets new standards for luxury, comfort and innovation in hospitality interior design.

Hcreates Interior & Design

hcreates is an award-winning interior design studio in Shanghai, China, designing projects across Asia since 2010. hcreates collaborates with like-minded clients to design spaces that stimulate and inspire. We are well-known for our restaurant, bar, and office designs and take on a variety of projects from health and wellness to retail.

HKS

We deliver designs that inspire, connect and perform. Whether we are creating memorable experiences for sports fans; providing a world away to resort guests; or enabling teens living with cancer to support one another — we believe design can change people's lives for the better.

Kokai Studios

Kokaistudios aims to develop projects that add positively to the built environment and social fabric of the cities and countries in which they are located.

Link+ Architects

Link+ Architects is a space design firm that integrates culture, art, fashion and high technology to enhance our clients' brand images through disruptive solutions and experiences.

MRT Design

MRT design is an architectural and interior design studio with extensive experience in commercial, retail and public projects throughout greater China. Founded in 1995, MRT design has been recognized for its design excellence through awards and features in publications such as Interior Design China, AD, Elle, id+c and Surface.

Neri & Hu

Neri&Hu works internationally providing architecture, interior, master planning, graphic, and product design services. Currently working on projects in many countries, Neri&Hu is composed of multi-cultural staff who speak over 30 different languages. The diversity of the team reinforces a core vision for the practice: to respond to a global worldview incorporating overlapping design disciplines for a new paradigm in architecture.

NONGSTUDIO

NONG STUDIO, a Shanghai-Milan based design studio, aims to create deep passion and long lasting richness through their design.

Spark Architects

Design practice focused on innovation & thought leadership in the fields of urban design & architecture with studios in London, Shanghai, & Singapore.

Studio Shanghai

Studio Shanghai is one of the leading architecture firms in Shanghai headed by Ben Wood and his senior associates offering master planning, architecture design as well as interior design service. Studio Shanghai has been dedicated to creating human scale projects with commercial success and cultural significance, projects for people to feel extremely welcome and appreciate life more.

Studio8

Based in Shanghai, Studio8 is a multidisciplinary studio designing everything from the visual identity and branding, to the furniture and architecture for restaurants, hotels, stores, and residences.

Kanozi Arkitekter

We strive to achieve architecture that is praised for its creativity and design. With a humanistic approach, we create value for our clients and their customers.

FUSION ARCHITECTES

Founded by Akram KHELIF, Hanen BAHRI and Slim BADRI, 3 Tunisian architects in 2011, FUSION ARCHITECTES is a global architecture and interior design firm based in Tunis.

Artalenta

Artalenta takes the ownership and becomes the single source of responsibility for successful completion of each client's project with an extensive range of design styles.

BOQ ARCHITEKTI

We are a young architectural studio. We design family houses, interior design of apartments, commercial and office spaces

Mimolimit

The Prague-based Mimolimit architectural firm, which deals with designing residential projects, hotels, restaurants, stores, offices, as well as furniture and glass objects, is led by experienced architect Barbora Škorpilová and showcases her original style, exceptional concepts, and experimentation with materials.

GA Architects & Engineers

Founded in 1993, GA Architects & Engineers is one of the leading Architectural and Engineering firms based in the U.A.E with offices located in Abu Dhabi , Dubai, Sharja and Al Ain.

Urbanism Planning Architecture

UPA, Urbanism Planning Architecture, is an established international architectural firm based in Abu Dhabi (UAE), Milano (Italy), and Baghdad (Iraq) since 2006. UPA offers a wide range of services: architecture, interior design, master planning, engineering, due diligence, management and site construction management.

​

Federico Delrosso architects

Federico Delrosso architects studio is made up of a team dedicated to residential, commercial and design projects based in Milan. Respecting the natural and urban contexts and the spirit of the places, Federico Delrosso conceives projects of refined lightness.

Primo Atelier

Primo Atelier is a design studio based in Naples, Italy. The studio is characterized by the coexistence of members with different specializations able to follow every type of project in all aspects of design: architectural, engineering and communication.

KKMK Architects

KKMK Architects was founded by the architects Kate Karagianni and Marina Karamali in 2019. KKMK Architects engages in projects of various scales, and purposes. Ranging from landscape and building architecture to interior design, set design, ephemeral installations and product design. Our aim is to deliver remarkable architectural solutions, that are designed, questioned and tested as a whole. We bring together every aspect of the building to create unique projects.

Skutek architecture

Skutek architecture studio offeres work ranges in scale from urban design, buildings of all types and sizes to a range of interior and furniture design, as well as design of construction details. The studio provides a complex system of services covering master planning, design studies, space planning and project management.

Lime Deco

The Architectural and Interior Design company LIMEDECO was founded in 2007 and its office is based in Psychiko, Greece. We specialize in the interior architecture of Hotels, touristic lodgings, private villas and residences, professional and commercial spaces. Our philosophy is to improve the quality of life of our clients by creating exceptional interior spaces that combine a spectacular and a functional result. We work with our clients and partners to achieve a wonderful result that connects people with their space.

H1 architecture

H1 architecture is a multidisciplinary firm formed to create holistic design solutions in the field of master planning, urban design, architecture, and interior design.

Tiba

Founded in 2005, TIBA Architect Studio provides comprehensive architectural and engineering services. In addition to high-quality design ambitions, professional management supports the business strategy of each project.

BE ARCHITECTURE

We offer architectural services focusing on high-standards, innovative ideas and concepts derived from a contemporary design research agenda.

OAB

Office of Architecture in Barcelona together with Carlos Ferrater, combines the experience of a recognised innovator architect and the strength of a young company, nowadays expanding with great success. The youth and eagerness of our team have enabled us to complete projects of great complexity, both in form and structure. A high degree of self-demand, compromised with constant research of cont…

JAIME SALVÁ

JAIME SALVÁ, Architecture & Interior design is a Majorca based architectural & interior design practice led by Jaime Salvá, committed to delivering distinctive and timeless design solutions that respond to contemporary living.

Claudio Nardi Architects

The studio tackles each project with an attention that is both emotional and rational in different scales and areas: industrial design, interior design, architecture, urban design, simultaneously embracing an overview and detail.

Marta González architects

The firm's philosophy has always been to design and produce spaces that are above and beyond the clients' expectations. The quality of a project is not necessarily related to the cost, but the design of the project. The parameter for a good design is based on a mental attitude of always striving to achieve the best.

CLK

The firm looks at each project as the client's project, one in which the client will live and work. Foremost, it should meet the client's program. Our in-depth development of the program leads to quality projects and pleased clients. As a conductor directs an orchestra, CLK Architects directs the various participants in the comprehensive design package, from the owner who wants a building to the engineers who provide their services and the contractors who construct that building.

OIB Architecture

OIB Architecture offers all architecture and construction related services to discerning homeowners who love creativity and attention to detail. All our projects are very innovative, always based on the experience of many years in the profession, but with young ideas and enthusiasm.

inHAUS

Casas inHAUS is the leading company in the design and building of High-End modular houses from Spain in which it combines the latest technology with design energy efficiency, premium quality and turnkey service for its costumers all around the world.

RUBEN MUEDRA ESTUDIO DE ARQUITECTURA

RUBEN MUEDRA ESTUDIO DE ARQUITECTURA is an architecture studio directed by Rubén Muedra Ortiz, who has an 11-year career in the professional practice of architecture. Since the formation of the studio, the work has always been oriented towards the pursuit of excellence in each project, creating quality architecture. Each project that enters the studio is a new challenge and in all of them, we try to achieve complete customer satisfaction.

KNOWHAUS

Comprehensive architecture and interior design projects. We take care of everything. Absolutely everything.

MANO DE SANTO

Mano de Santo A heterogeneous team coordinated by architects, which combines different technical professionals, designers and sociologists. Providing an open vision in the gestation of the project and specialized in its development and execution.

OBM International

We are honoured to be designers of dreams, creating spaces that transform those who inhabit them—for a weekend or a lifetime. We believe that architectural design and planning is a privilege and an opportunity for greatness. Therefore our work pays tribute to the authentic culture, nature, and heritage of a specific site, guided by genuine respect for the land, the sea, and the people. With architecture studios around the world and local experts on the ground, we're the international design firm in

Elliot James Interiors

Elliot James Interiors was formed in 2012 and has grown into a successful and award winning interior design consultancy. The studio works on luxury residential and commercial projects in both Singapore and overseas. Its success is born from the dedication and experience of a talented team who work closely with their clients from concept to completion, delivering an exemplary service.

THE 7 STUDIO

THE 7 STUDIO is specialized in providing stunning & excellent Architectural & Interior design services that include creative space planning – designing and project management for both commercial & private residential projects in Vietnam.

Capitol TwinPeaks by P&T Group

The P&T Group is a global design firm, providing clients with innovative, commercially successful and sustainable design solutions since its inception in 1868. Consistently ranked in the top largest consultancies in the world, our 1600-plus architects, engineers, urban designers and interior designers operate in over 70 cities, on an excess of 10 million square metres of combined floor area, annually. By sheer volume and a shared commitment to design excellence with each and every project, our work has, and will, continue to positively transform communities and improve lives.

Studio Marco Piva

Exciting, fluid, functional.This is the language that distinguishes Marco Piva's architectural creations, product design and interior design. The effort in material research and technology, the value of differentiation,the design innovation, lead the establishment of Studiodada Associates, whose production becomes one of the most representative of the period of Radical Design. In the '80s opens Studio Marco Piva, whose work ranges from large projects to architectural interior design, to industrial design. A traveller and a designer, an innovator who is educated in rational approaches, Marco Piva studies and creates design solutions which are pervaded by stylistic freedom and compositional sobriety.

De Tchaves Studio

DE TCHAVES STUDIO is an architecture and design practice based in Athens, Greece

Cipriani Gaon Associati

Based in Florence, Italy Studio CGA is a multi disciplinary design firm specializing in Retail, Food & Beverage, Residential & Commercial projects across the globe

KERNDESIGN.STUDIO

International interior architecture brand for Iconic Design Spaces that handles a big range of projects in the residential and hospitality property, from individual residences to premium 5star hotels

FIRMA DE DISEÑO MARIANGEL COGHLAN

We are a Mexican interior design firm, specialized in reinventing spaces and creating unique experiences. From a sofa, a room, a house, a restaurant, to a complete hotel, we take care of all the details.
Hotel (106)

Hotel Las Madrigueras

Every once in a while you discover a golf hotel that stands out from the crowd. From beautiful surroundings, consummate customer care and excellent cuisine to first class golf facilities, the owners of Hotel Las Madrigueras provide their discerning guests with luxury and quality in every little detail.

The Emblem Hotel

We want to present Prague as we feel it to be — one of the most beguiling and transcendental cities in the world — and we want to be the heart that guides you through it.

Conrad Bangkok Hotel

Conrad Bangkok marries luxury with innovation and elegant design with intuitive service to ensure our guests Stay Inspired.

Boutique Hotel Can Alomar

The Boutique Hotel Can Alomar is housed in the protected and listed building of the same name, a former palatial urban residence of historical, artistic and architectural interest and of great importance to the city's heritage.

Boutique Hotel Can Cera

Located in the heart of the old town of Palma de Mallorca, Hotel Can Cera occupies one of the most attractive places in the Old Town. Luxurious five-star boutique hotel Can Cera, a refurbished 17th-century palace with grand Renaissance flourishes, is hidden away in the labyrinthine streets of Palma's Gothic Quarter. It is close to key historic sights, Palma Cathedral, and many shops and restaurants

Hotel Abadia Retuerta Le Domaine

Peace and harmony resonate throughout LeDomaine. Abadía Retuerta LeDomaine offers luxury for the senses and all-encompassing experiences, beautiful surroundings and places; the aroma of the vineyards, fresh air, a delicious dish; silence or simply a delicate melody; pure flavours in the mouth and wines brimming with emotion; the feel of wonderful bedlinen and the skin, smooth and soft after a visit to the spa.

La Bobadilla, a Royal Hideaway Hotel

Located in the heart of the Andalusia, La Bobadilla is a hotel inspired by its surroundings. Built in the style of a traditional Mediterranean village, the resort is made up of a cluster of white-washed houses, sun-dappled courtyards and breezy sitting areas under brick-vaulted arches. Each room at the Bobadilla is spacious, elegant and bright and has been uniquely and exclusively designed in a rustic, Andalusian style.

Mercer Hotel Barcelona

Mercer Barcelona is a luxury hotel, with 28 rooms, located in the heart of the gothic quarter, close by the Cathedral. Our 5* GL boutique hotel, considered monument, is a unique place where guests can find exclusivity and a singular experience.

Puebloastur Eco-Resort Wellness & Spa

A resort that rises on the foundations of an authentic village to welcome the visitor in an experience in which the respect for nature and the treasures of country life coexist with the highest quality standards in accommodation.

Relais & Chateaux Hotel Orfila

The Hotel Orfila, a small palace built in 1886, has the feel of an art gallery, with its period furniture, feature marble and superb trompe l'oeil effects in the green garden courtyard. In the 1920s, the hotel was made famous by the plays staged within its walls. Today, its flowered patio invites you to dine under the stars and its tea room is imbued with English chic. This is an ideal place from which to explore Madrid at its own rhythm.

Seaside Grand Hotel Residencia

Situated in the midst of the palm oasis of Maspalomas, our luxury hotel Seaside Grand Hotel Residencia*****GL, the only member in Gran Canaria of the international hotel alliance "The Leading Hotels of the World", offers you an oasis of peace and relaxation. This is where luxury – awarded with the highest possible hotel classification "Gran Lujo" – meets with a personal service that comes from the heart.

The One Barcelona

With a privileged location in the city's most exclusive area, The One Barcelona is a new 5*GL hotel with a sophisticated interior design that breathes elegance and distinction. The use of soft tones, with some splashes of colour provided by works of art and upholsteries, natural light and fine materials such as special marble and wood, all play an important

Hotel The Serras

History, art, and pure sensual delights come together majestically at The Serras on Barcelona's celebrated Gothic quarter. Here, breezes blow off the Mediterranean into large rooms with balconies that offer a front row seat to this trendy Barcelona neighborhood. This elegant 5-star GL boutique hotel overlooking the new luxury Port

Vincci Seleccion Aleysa Hotel Boutique & Spa

An exclusive, attractive boutique hotel where all the details are important. Strategic, ideal location at beachfront, with direct access to one of the best beaches on Malaga coast, and in quiet surroundings, but very close to famous leisure spots such as Puerto Marina.

Hotel Arts

Iconic design, incredible culinary experiences and the sparkling Mediterranean are what draw visitors to Barcelona, Spain. These elements are also what attract luxury travelers to Hotel Arts Barcelona. Towering 44 floors above the sea, the 5-star hotel is a striking tower of blue glass and steel with beautifully designed accommodations, a two Michelin-star restaurant and spaces, including a rooftop spa and two outdoor pools, that overlook the sea.

Hotel Marques de Riscal

This stunning 2Ist century chateau was designed by internationally renowned architect Frank Gehry and is a true masterpiece. Located in "The City of Wine," this 5-star hotel is truly an adventure of a lifetime. Prepare to savor a one-of-a-kind experience of all the senses at Hotel Marques de Risca

Arantza Hotela

A unique place right in the middle of Navarre at its greenest, conceived as a refuge of positive energy, health, wellbeing and love: of love for yourself and for the person that you are sharing the experience with.

The Oasis by Don Carlos Resort

Oasis is your place to stop and take a breath. Stay in one of our exquisite rooms, apartments or suites at our 5-star hotel in Marbella and experience well-being as an art form, with exclusive relaxation, beauty treatments and healthy eating.

Hotel Botanico & The Oriental Spa Garden

Discover the magic of Tenerife and enjoy an unforgettable stay at our elegant 5-star luxury hotel. We offer a unique experience in Puerto de la Cruz with all the services and comforts you could need in a relaxed atmosphere that features stunning views, gardens and the best Mediterranean and international cuisine. Our mission is to make your dream holiday a reality.

Iberostar Grand Salome

This charming adults only boutique hotel guarantees peaceful relaxation on the seafront. Enjoy personalised attention from our butler service in suites with spectacular sea views. Relax in our two outdoor pools, both overlooking the ocean.

Son Brull Hotel & Spa

Nestled in the foothills of Northern Mallorca's Tramuntana mountains, near the charming town of Pollensa, Son Brull Rural Sanctuary is one of the island's most luxurious 5-star boutique hotels. In keeping with its past life as an 18th century Jesuit monastery, this unique family-owned property continues to welcome guests in search of peace and solace in beautiful natural surroundings.

Jumeirah Port Soller Hotel & Spa

Built on a cliff overlooking the fishing village of Port Soller and surrounded by the Tramuntana mountain range, the Jumeirah Port Soller Hotel & Spa promises a true escape – even appearing to float between the sky and the sea.

Gran Hotel La Perla

Gran Hotel La Perla is a historic building, which is highly committed with its history. Since the 19th century, the hotel has witnessed part of the local, regional and even national history. People such as Ernest Hemingway, Orson Welles, Manolete, Charles Chaplin, Pablo Sarasate, Julián Gayarre, Imperio Argentina, Cayetano Ordoñez or Ignacio Zuloaga have contributed to make our hotel a unique spot.

Barcelo Torre de Madrid

An iconic building converted into a hotel! The new Barceló Torre de Madrid***** hotel is located in one of the most iconic buildings in the capital: the Torre de Madrid. Designed by internationally renowned Spanish designer Jaime Hayón

Only You Hotel & Lounge

Whether for business of pleasure, Only YOU Boutique Hotel Madrid guarantees you a unique stay in an old 19th century mansion in the very heart of Madrid.

Villa Magna

With a superior elegance, Villa Magna is the most distinguished hotel in the heart of Madrid. Located near renowned museums, next to the trendiest restaurants and vibrant night life, as well as being in the centre of the city´s best shopping district, Villa Magna captures the vivacity of Spanish culture and the warmth of European hospitality. The perfect hotel to explore Spain´s majestic capital.

Hotel Santo Mauro, Autograph Collection

The Hotel Santo Mauro invites you to embark on a journey back to the 19th-century and stay at the former residence of the influential character of Madrid's society at the time, the Duke of Santo Mauro, located in the aristocratic and exclusive area of Chamberí. With a French influence design, similar to the Parisian palaces of the era, the Hotel Santo Mauro consists of three buildings surrounded by a magnificent garden starring a few centuries-old chestnut trees; making it an oasis in the heart of Madrid.

Gran Meliá Fénix

Combining timeless luxury with an avant-garde flair, this 5-star hotel on Plaza de Colón is a member of "The Leading Hotels of the World". Ideal for business and leisure clients.

The Westin Palace

Since 1912, the hotel has been a key player of Madrid´s cultural, social and business scene. Its walls have been witness to much of the history of Spain, including some unmentionable secrets and a wealth of anecdotes.

URSO Hotel & Spa

5-star boutique hotel located in the heart of Madrid with spa, a traditional restaurant, and private spaces. Discover and relax in URSO Hotel & Spa.

Bless Hotel Madrid

A luxury concept based on the satisfaction of life's pleasures to its full extent. BLESS Collection Hotels was established in 2017 with the goal of expanding the luxury tourism offer in urban and holiday destinations around the world, shinning with the quality and experience that characterizes Palladium Hotel Group.

Belmond La Residencia

Twin Manor houses set among olive groves, nestled in the Tramuntana mountains of charming Deià, Mallorca.

Sant Francesc Hotel Singular

Sant Francesc is a luxury boutique hotel located in the historic center of of Palma de Mallorca. The hotel features 42 rooms and suites, Quadrat Restaurant & Garden, Panoramic Rooftop Terrace with a pool and a Wellbeing sanctuary.

Son Brull Hotel and Spa

Boutique hotel located in a former Jesuit monastery. Luxury inspired by minimalism, SPA and excellent cuisine based on organic and local products. Son Brull is waiting to treat you to a well-deserved getaway.

Nixe Palace

Enjoy the Mediterranean in the elegant Hotel Santos Nixe Palace *****. Beach, city, luxury and comfort with the personalised service that our exclusive clients require.

Pure Salt Port Adriano

Experience the purest form of luxury while overlooking the famous marina of Port Adriano. Located in the serene, exclusive area of Calvià, Mallorca, Pure Salt Port Adriano offers an exquisite respite from everyday life. An oasis of calm and the pinnacle of sophistication, our Port Adriano luxury 5-star hotel in Mallorca offers warm, welcoming service, a truly stunning and exclusive location, luxurious accommodations and premier amenities.

Castell Son Claret, Illes Balears

Castell Son Claret, the luxury hotel, on the beautiful Island of Mallorca merges pure nature, relaxing luxury and culinary delights. Only 30 minutes from Palma city centre, this 'Leading Hotel of the World' is located within 326 acres of unspoiled countryside at the foot of the UNESCO protected "La Tramuntana" mountains. The former 19th century castle, meticulously renovated in 2013 by the Kühne family welcomes guests to a unique experience. Surrounded by lavish gardens, the 41 rooms and suites of our luxury hotel in Mallorca are contemporary in design, with many featuring terraces, their own garden or a private pool.

Ibiza Gran Hotel

Located in an exceptional area of Ibiza with wonderful views of Dalt Vila and of the Mediterranean Sea, was designed to offer its guests maximum exclusiveness, well-being, rest and comfort.

Gran Hotel Son Net

That majestically shape the skyline. Fashioning its very own vineyard, Son Net estate dates back to 1672 and exemplifies quintessential Majorca. Gran Hotel Son Net's rooms and suites are awash with colonial influences; including beautiful four-poster beds and immaculate marble bathrooms.

Río Real Golf & Hotel

Río Real Golf Hotel is the leading Boutique Hotel in Marbella, in an authentic Andalusian setting. The hotel stands out for its elegant and contemporary comfort and was decorated by renowned interior designer Pascua Ortega. The property is located in the very heart of the Río Real golf course that runs from the Sierra Bermeja Mountains, right down to the Mediterranean Sea.

Don Carlos Leisure Resort & Spa

The Resort In Marbella Where You Can Experience Everything… Sophisticated facilities, a tropical garden leading into the best beach in Marbella, a varied and select gastronomic offer… True luxury is not having to choose.

Fuerte

Fuerte Marbella is one of the city's historical landmarks. A hotel in central Marbella with a track record dating back over 60 years, right on the beachfront and just a short walk away from Plaza de los Naranjos (old town).

Villa del Mar

A lavish seafront Andalusian villa within Marbella Club Estate. Villa Del Mar is a typical Andalusian mansion within the acclaimed Marbella Club hotel

Puente Romano Marbella

Welcome to Puente Romano, Marbella's most sought after beach resort. With a village-style feel instead of a typical resort atmosphere, you can indulge in our spa and wellness facilities, open air courtyard (perfect for cocktails and catch ups), botanical gardens, world famous tennis courts, and 12 different restaurants all with unique menus.

Nobu Hotel Marbella

Designed for grown-ups. Curated for the playful. Join us at the New Nobu Hotel Marbella, a destination for entertainment, food and indulgence. Located on the swish 'Golden Mile' in Southern Spain, you are just steps from the sandy beaches and turquoise waters of the Mediterranean.

HOTEL HACIENDA DE ABAJO

Submerge yourself in the past and experience in the ancient XVII century sugar estate a refined lifestyle in which hospitality is today, as always, an essential element and the travelers a welcome guest.

InterContinental Hong Kong

Recognised as one of the world's outstanding hotels, this 5-star luxury Hong Kong hotel is renowned for its panoramic views and ideal location on the edge of Victoria Harbour in Kowloon's key business, entertainment and shopping area, with direct access to the new K11 Musea in the Victoria Dockside art and cultural district. Its impeccable credentials include internationally acclaimed, award-winning restaurants, a spectacular Presidential Suite and over 500 luxuriously appointed rooms.

Es Saadi Marrakech Resort Palace

From lounges to suites, the Palace pays tribute to all Oriental styles, drawing inspiration from Persia or the architecture of Andalusia and Egypt without losing sight of its Moroccan family traditions. Delight in the enchanting luxury and a majestic swimming pool at the heart of the 8-hectare grounds.

Fairmont Royal Palm Marrakech

Nestled in a natural landscape of 231 hectares of palm, olive and orange trees, lying in the shadow of the snow-capped peaks of the Atlas Mountains, Fairmont Royal Palm is the ultimate oasis of luxury, style and adventure, located only twenty minutes from the vibrant medina of Marrakesh. Whether you are here for a private getaway, family treat, business retreat, fine tuning your Golf swing, or exploring the wonders of Marrakesh, Fairmont Royal Palm promises to turn your Moments into Memories.

Fes Marriott Hotel Jnan Palace

Immersing you in stylish luxury, Fes Marriott Hotel Jnan Palace is a five-star respite for discerning travelers. Unpack your bags in elegantly appointed accommodations, enhanced by refined design elements and bathed in natural light. Upgrade your stay in an expansive suite with separate living, dining and sleeping areas.

Four Seasons Hotel Casablanca

Bathed in natural light, our seaside Hotel cascades down a hillside toward the Atlantic. Perched on a beach just 10 minutes from the heart of Morocco's largest and liveliest city, the sweeping views you'll find from your private balcony easily fulfill the romantic reputation that precedes Casablanca. With architectural marvels both historic and modern, a cutting-edge art scene and world-class restaurants, allow us to show off the best of our alluring port city, starting with a plate of fresh local seafood prepared à la minute at Bleu.

Hilton Tanger City Center Hotel & Residences

Find yourself just 15 km from Tanger Ibn Battouta Airport at Hilton Tanger City Center Hotel & Residences, a perfect retreat after a long journey. Overlooking the heart of the city, the hotel provides stunning views of the Tanger cityscape. Discover amenities like our Executive Lounge, complimentary in-room WiFi and outdoor rooftop pool. Our hotel is attached to the Tanger City Mall and the Tanger Playa is just steps away.

Hotel Pullman Mazagan Royal Golf & Spa

This 5-star hotel in El Jadida Bay is not only where you get away from it all, but where you get it all, too: peace and quiet, forest and sea, and a superb 18-hole golf course. The Pullman Mazagan Royal Golf & Spa was entirely renovated in 2012 and happen s to be a great place to have a meeting or get some work done. In a lovely setting.

Hyatt Place Taghazout Bay

Taghazout Bay is a small fishing village turned eco-friendly resort enclave. Visitors hail from all over the world to surf these famous waters off the western coast of Morocco and to enjoy the temperate climate year-round. And nestled along the west coast is Hyatt Place Taghazout Bay, a seaside hotel with ocean and mountain views at every turn.

Hyatt Regency Casablanca

Located in the heart of Casablanca, Hyatt Regency Casablanca offers you a unique stay in Morocco. Discover Casablanca's legendary charm as you stroll through Old Medina and shop in the Habous Quarter, then retire to our urban resort.

La Tour Hassan Palace

La Tour Hassan Palace, the flagship of the Moroccan hotel industry, remains an essential showcase for the art of living and Moroccan hospitality. Built in 1912, the THe Tour Hassan Palace Hotel in Rabat is a tribute to the splendor of Moorish architecture, which combines elegance with an atmosphere filled with unique majesty.

Mazagan Beach & Golf Resort

Welcome to the kingdom's largest resort, an enchanting and luxury world apart located within an hour from Casablanca and less than 3 hours from most European destination in a superb seaside 7-km beach place near two medieval cities with distinctive character : El Jadida and Azemmour.

Movenpick Hotel Mansour Eddahbi Marrakech

Mövenpick Hotel Mansour Eddahbi Marrakech offers an authentic welcome to visitors of the captivating Red City. Just a few minutes away from the bustling Medina in the central L'Hivernage district, our 5-star hotel features 503 rooms, four restaurants and one bar, Ô de Rose spa and wellbeing centre that includes a yoga studio, vibrant gardens and three magnificent swimming pools, including a luxurious heated facility, and a kids club.

Sofitel Casablanca Tour Blanche

The 24-floor Sofitel Casablanca hotel is located opposite the Hassan II mosque, in the heart of the business district in the city center, and towers above the white city. It has 141 rooms and 30 suites, each of which boasts an innovative design combiningcomfort, modernity and luxury. The first 4 floors of this charismatic building are dedicated to guest amenities: 2 restaurants, 1 bar, a spa spanning 2 floors, 1 ballroom, 5 meeting rooms, 1 penthouse for bespoke services and valet parking.

Sofitel Rabat Jardin des Roses

The Sofitel Rabat Jardin des Roses hotel occupies a majestic position in the heart of the capital city Rabat, close to the Royal Palace and Mausoleum of Mohammed V. Completely renovated, its contemporary design blends with the best in Moroccan architectur e. This 5-star luxury hotel is set amongst a 17-acre garden. A real palace with an international reputation, its history is closely tied to the great conferences and international events that have taken place within the kingdom

Sofitel Tamuda Bay Beach & Spa

Experience the idyllic and stylish setting on the water's edge and lose yourself in the exclusive atmosphere of the Sofitel Tamuda Bay Beach and Spa hotel.

Vichy Celestins Spa Hotel Casablanca

Located in Bouznika, between Casablanca and Rabat, 45 minutes from Casablanca International Airport, VICHY CÉLESTINS SPA HÔTEL (Casablanca – Morocco) offers 130 rooms in a modern and refined luxury facing the ocean. This property has 2 restaurants and offers Morocco's first Wellness Clinic.

Gran Hotel Ingles

The Gran Hotel Inglés is a 5-star luxury hotel in Madrid, an extension of Hidden Away Hotels' ambitious project launched in Mallorca with the Posada Terra Santa boutique hotel. It is a one-of-a-kind chain of hotels whose philosophy and passion is to rediscover unique places with individual stories and identities, and to restore them to their previous splendour.

InterContinental Bali Resort

Secluded within the boundaries of exclusive Jimbaran Bay on the island's southern coast, the 417-room InterContinental Bali Resort was designed to blend modern convenience with traditional Balinese architecture. Built on the shores of Jimbaran Bay, this hotel in Bali caters to the needs of couples, families and business travellers alike. You can find amenities from sports to sophisticated dining, indulgence of Spa Uluwatu and state-of-the-art business services at this luxury Bali beach resort.

La Maison Arabe

Since opening in 1946, La Maison Arabe has achieved a legendary status in Marrakech. Ideally situated in the medina, the hotel includes 32 rooms and suites, most with private terraces and fireplaces, 3 restaurants, a piano bar, a world-famous cooking school (open to guests staying at the hotel or elsewhere in town) as well as a new spa including a traditional hammam, where natural products from the region of Marrakech are used.
Guests at La Maison Arabe have a choice of swimming pools. One can relax at either the heated pool in the hotel's garden patio, or at the pool located at our spectacular Country Club, 15 minutes away by complimentary shuttle.
Walking through the hotel's flower-filled patios, one can admire the traditional Moroccan craftsmanship (tadelakt walls, chiseled plaster, cedar wood ceilings) that has created a refined, exotic and serene atmosphere for our guests.

La Sultana Marrakech

Ultra-luxe hideaway in the Médina that perfectly reflects the colours and ambience of captivating Marrakech

Le Farnatchi

Since opening in 2004 as a 5 bedroom riad, we have come a long way. Whilst carefully preserving the delicate balance between the finest European comforts and the traditions of Moroccan architecture and culture, we have quietly transformed from a luxurious B&B into a 5 star hotel in miniature. Our spa is now recognised as one of the finest of its type. Our new restaurant has been praised by some of the world's top critics.

Les Jardins de La Koutoubia

In the heart of Marrakech's Medina with a thousand and one scents and colours, right next to the legendary Jemaa el Fna square built in the shade of the walls of the 13th-century Riad Ouarzazi, Les Jardins de la Koutoubia is a prestigious establishment appreciated for the quality of its service, a luxurious Spa and the diversity of its cuisine.

Les Jardins de la Medina

« The soul of a Ryad, the spirit of a hotel » : would be a good way to define the philosophy of the Jardins de la Médina. Comfortably set in a traditional and historic building, in the spirit of a true guest house, the establishment offers all the amenities and services expected of a high-end hotel. This spirit, along with the quality of service, are confirmed by our affiliation with the Hôtels de Charme et de Caractère Luxury.

Mandarin Oriental, Marrakech

Lying in 20 hectares of fragrant gardens and olive groves, Mandarin Oriental, Marrakech is a five-star luxury resort only minutes from the city centre. With excellent facilities and world-class dining, we offer the ultimate Moroccan escape.

Palais Namaskar

Palais Namaskar is a one of a kind, luxury 5-star retreat in Marrakech, Morocco. Nestled in Marrakech's lovely outskirts, between the desert & the Atlas Mountains, Palais Namaskar is a tranquil oasis where luxury spans in every corner.

Riad Kniza

Dating from the 18th century, Riad Kniza is a small, luxury "Hotel de Charme" in the heart of the old Médina of Marrakech, completely restored by Haj Mohamed Bouskri using traditional materials and artisans to recreate an authentic Moroccan experience as in days gone by.

Royal Mansour Marrakech

The Royal Mansour can be counted amongst the few establishments in the world that defy hotel excellence. Just a few steps away from the famous Jemaa El Fna square beats the heart of the Marrakesh Palace, offering travellers the unique concept of a medina within a medina. Each area has been designed to intuitively take guests on a sensory journey. Take a step into the secret and sumptuous history of one of the most beautiful hotels in the world.

Selman Marrakech

At the foot of the Atlas Mountains, stands an elegant palace with a unique atmosphere: Selman Marrakech. Travellers from all over the world enjoy the warmth and cosiness of this luxurious and intimate family estate. The luxurious design brought in by Jacques Garcia's unique talent, along with the typically local architecture perfectly reflect the soul of the Ochre city and the Moroccan art of living.

The Oberoi, Marrakech

The Oberoi, Marrakech is located within twenty-eight acres of Mediterranean orchards with fragrant citrus trees and centuries old olive groves. Its beautifully landscaped gardens are punctuated by water features and its authentic architecture is inspired by palaces of ancient Morocco. The courtyard of the main building incorporates the design of the historic Medersa Ben Youssef, built in the 14th century and one of Marrakech's most famous historic monuments. The resort offers picturesque views of the majestic snow-capped Atlas Mountains.

Tigmiza Boutique Hotel & Spa

Tigmiza Boutique Hôtel & Spa is located in Marrakech. Jemaa el-Fnaa and Menara Mall are worth checking out if shopping is on the agenda, while those wishing to experience the area's popular attractions can visit Menara Gardens and Oasiria Water Park. Traveling with kids? Consider Agdal Gardens and Le Jardin Secret.

Hotel Neri Relais & Chateaux

Hotel Neri is a Relais & Châteaux boutique hotel located in the heart of the Gothic Quarter of Barcelona, with a sophisticated and contemporary style. A sensual and unique place where to enjoy the 5 senses.

Be Live Collection Marrakech Adults Only

The tranquility of a residential area accompanied by the unique light of magical sunsets, warm colors of a new world that opens up before the curious eyes of the most adventurous visitors, and all the comfort that a 5-star hotel can offer to its guests. Just so is the Be Live Collection Marrakech Adults Only Hotel, located in Marrakech, in the heart of the exciting Morocco.

Four Seasons Resort Marrakech

Perfectly situated between the city's ancient medina and the cosmopolitan neighbourhoods of the Ville Nouvelle, Four Seasons Resort Marrakech welcomes you with a blissful retreat – 16 hectares (40 acres) filled with Moorish gardens and refreshing pools. Here, traditional values and contemporary comforts unite. Experience true relaxation at our Moroccan spa, let the kids play in their very own kasbah, and take in views of the Atlas Mountains from your private terrace.

Hotel Sofitel Marrakech Lounge and Spa

Designed with a contemporary style, the 5-star Sofitel Marrakech Lounge & Spa hotel is an oasis of calm in the heart of a beautiful garden with views of the Atlas Mountains. Rejuvenate body and mind in this luxurious haven of peace just a stone's throw from the Medina. Offering comfortable rooms and spacious suites, this idyllic hotel promises perfect moments of relaxation in its outdoor pools, spa, fitness center, gourmet restaurants and bars

Hotel Sofitel Marrakech Palais Imperial

The Sofitel Marrakech Palais Impérial is a magnificent Moorish palace set in the middle of luxurious gardens of palm trees and bougainvilleas. The immense columns and sculpted ceilings, traditional zelliges, carpets and artwork, are beautiful invitationsto succumb to the combined charms of Eastern hospitality and the excellence of the French way of life. You can hear the bustle of the Medina whilst looking out onto the snow-covered peaks of the Atlas Mountains.

La Mamounia Marrakech

Just moments away from Jemaa el-Fnaa Square in Marrakesh, La Mamounia offers the sophisticated luxury and comfort of a five-star palace hotel. Boasting incredible views of the gardens, the Atlas Mountains and the Koutoubia Mosque, the rooms, suites and luxury suites boast all the elegance of a 5-star palace hotel, each with their own interpretation of the Moroccan art of living.

Palmeraie Palace

A premier lifestyle destination in the 'Red City' of Marrakech, the Palmeraie Rotana Resort complex, located on a stunning 230-hectare palm grove, features an unrivalled combination of accommodation and world-class leisure, as well as the jewel in its crown – an 18-hole championship golf course.

Radisson Blu Hotel, Marrakech Carre Eden

Marrakech hotel in vibrant Gueliz district is minutes from historic quarter. Set in the heart of Marrakech, the Radisson Blu welcomes visitors to the vibrant Gueliz quarter. A location in the newly built Carré Eden complex gives easy access to the complex's internationally recognized stores and restaurants as well as to trendy nightlife nearby and steps away from the Hivernage neighbourhood.

The Ritz-Carlton, Hong Kong

Rising 118 floors above the city in Kowloon's International Commerce Centre, The Ritz-Carlton, Hong Kong transports hotel guests to a place of tranquility and beauty. From here, the skyline and Victoria Harbour reach into the horizon, a view admired from the hotel's five-star accommodations, rooftop lounge, Michelin-starred restaurants and event spaces. Here, guests have both high-energy city life and sought-after serenity at their disposal.

Fairmont Rio de Janeiro Copacabana

Enjoy an unforgettable experience at the Fairmont RJ Copacabana, located in one of the most spectacular places in Rio de Janeiro, the Copacabana Beach, under the majestic gaze of Sugar Loaf Mountain.

The Okura Prestige Bangkok

The Okura Prestige Bangkok blends perfectly Japanese hospitality and Thai culture. The hotel offers a direct link to the BTS Skytrain and is centrally located at the heart of Bangkok's CBD.

Fairmont Le Montreux Palace

Surrounded by the soaring Alps and nestled along the shores of sparkling Lake Geneva, Fairmont Le Montreux Palace has delighted visitors for over a century with its Belle-Époque architecture boasting 236 rooms and suites and a reputation for impeccable hospitality stretching back to its founding in 1906.

Ambassade Hotel

The Ambassade Hotel is a charming hotel conveniently located in the heart of Amsterdam's Canal District. Because of that, it is situated within walking distance of the main museums, popular shopping areas, and historic landmarks. Spanning ten original canal houses that were built during the 17th century (Amsterdam's 'Golden Age'), the hotel has retained its classical, historic character and allure.

HOTEL VILLA CIPRESSI

HOTEL VILLA CIPRESSI , located on lakeside of Lake Como Italy, beautiful views of the lake, in a complex of ancient buildings, inside a botanic garden

The Sukhothai Shanghai

Characterised by originality, simplicity and functionality, the The Sukhothai Shanghai hotel's distinctive design features an alluring collection of materials and textures such as natural stones, fine woods and polished brass in stylish colour scheme, with thoughtfully designed details. The hotel concept also incorporates a series of sustainable practices in architectural design and material selection to reduce environmental impact.

VISTA Palazzo Lago di Como

VISTA Palazzo, Lago di Como is the latest project by the group Lario Hotels as well as the first hotel to offer a Five Star Luxury experience in the city center of Como.

Lanson Place Bukit Ceylon

Staying at Lanson Place Bukit Ceylon is just like having your very own beautifully furnished upmarket residence in the heart of the city.

Constance Belle Mare Plage

Set along a stunning 2km white sand beach, in a sheltered bay on the east coast of Mauritius, Constance Belle Mare Plage is a harmonious combination of tropical environment and Constance Chic.

Villa del Lago

The Villa del Lago is a small boutique complex of premium condo style apartments and King Suites. It enjoys a genuine lakeside location with its own beach and jetty just down from the main accommodations.

Star Arctic Hotel

Star Arctic Hotel, a newly (2017) launched eco-hotel located on the top of the Kaunispää Mountain of Saariselkä.

Amavi – Made For Two Hotels

The first five-star couples-only hotel in Cyprus. Situated on a Blue Flag certified beach in Paphos, it offers unobstructed sea view and enchanting sunsets

Olympic Lagoon Resort Paphos

The first and most sensational luxury all-inclusive resort in Cyprus, purposely designed for couples in love and for families seeking truly happy holidays

INK Hotel Amsterdam – Mgallery

A luxury lifestyle hotel with a unique history in the heart of Amsterdam. We are part of the Accor Group and boutique brand MGallery Hotel Collection.

Savoy Hotel Manila

Experience the space that you need at Savoy Hotel Manila! Imagine a place where you can make things happen, put your feet up, and relax. Our hotel is one of the great urban destination for travellers for an unconventional luxury experience. At Savoy Hotel Manila, each experience is a moment worth sharing. Our 684 suites…

Theaterhotel Venlo

Situated in one of the most historic locations in the Dutch town of Venlo & unique combined partnership with Maaspoort Theater & Events

Corinthia Budapest

One of Budapest's most spectacular five-star luxury hotels and historical landmarks, standing proudly in the heart of the city with a neo-classical façade and soaring six-storey glass atrium

Conrad Tokyo

The legendary Conrad excellence meets the calming and inspiring design of modern-day in Conrad Tokyo.

Sura Design Hotel & Suites

Sura Design Hotel at the best location in Istanbul, walking distance to all the important places in Sultanahmet. Start your travel on our hotel to explore the Historical Peninsula.
Restaurant (61)

VEA Restaurant and Lounge

Featuring 25 counter seats that run along the length of our open kitchen, guests are provided with an intimate dining experience. From the synergy of a close-knit team to the delicate finishing touches of your dishes, there is never a dull moment in view. Let our chefs, bartenders, and sommeliers bring you on a journey through VEA's kaleidoscope of flavours, as they lovingly describe each dish and cocktail or wine pairing with you.

Twenty Six by Liberty

Chef Chris Keung, the Executive Chef at TWENTY SIX by Liberty. Since 2009, Chef Chris has worked at the three Michelin starred Bo Innovation alongside the renowned Chef Alvin Leung, and was positioned as Chef de Cuisine at the one Michelin starred MIC Kitchen in 2010.

Tate

Driven by our passion for cuisine and design, we combine both these elements into every dish created at Tate. Drawing from inspiration all over Hong Kong, we see cooking as a canvas to explore creativity because of the added dimensions of taste and smell.

Fino Cocktail Bar & Restaurant

Fino Cocktail restaurant is a newcomer in the village of Oia, right in the center of the traditional settlement that will make you feel like a true islander. The decoration that combines classic and cozy industrial elements, creative Mediterranean cuisine

Dani García

A gastronomical group led by Dani García, one of the most internationally-renowned Andalusian cooks who, after achieving three Michelin stars, intends to bring his cuisine to the world.

Skina

At Skina, we make an effort to transfer our passion creating a complete experience throughout the product and local raw material. From the sea to the Malaga mountain, passing through the narrow and historic streets of the well-known quarter of Marbella, imbued with the history and customs of Andalusia. According to our customer's needs; their allergies and intolerances, we developed the product itself: truffles, seafood, homemade bread, and sweets.

El Lago

Inaugurated in the summer of 2000, Restaurant El Lago Marbella was the quest of the Greenlife Estates business group to create an innovative restaurant that included creative cuisine and a very personalized service. The wine seller follows under the same line with over 300 national references, this extensive and exclusive list is constantly being updated making sure the latest tendencies are being incorporated. Situated in the beautiful backdrop of Greenlife Golf, Elviria Hills, Marbella, the restaurant offers views of the golf course and picturesque lake. Years of dedication have made El Lago a reference point for Andalucian Cuisine being awarded a prestigious Michelin star in 2005. In Februrary 2012 it has been renovated and redecorated including a new interior design with some of the best photos of Ángel Ábalos collection.

The Little Geranium

Restaurant is brought to you by celebrity and fellow Master Chef Steven Saunders and his wife Michele. Located in the centre of La Cala de Mijas, behind the Town Hall, and a short distance from Fuengirola and Marbella, our restaurant is quaint, charming, full of delightful trinkets and pictures of friends and family.

Messina

Creative signature cuisine is best represented in Messina, a restaurant whose chefs experiment with new flavours and textures in carefully prepared and beautifully presented dishes.

Fons

Welcome to FONS, a Mediterranean restaurant with a unique contemporary gastronomic touch. FONS is located in a renovated 18th century Cortijo. Our name means fountain in Latin, as the three fountains in our courtyards identify us and accompany us with their pleasant sound of water.

Azar

Azar restaurant in Marrakech is located in the heart of Gueliz, the new town. It is with great pleasure that we welcome you every night from 7 PM in our refined venue, the cozy & lush design of which oscillates between modernity and tradition to reflect Oriental glamour. We offer fine Oriental cuisine combining a subtle blend of Lebanese & Moroccan flavors with tasty and inventive Mediterranean cuisine, combining only the freshest seasonal produce.

Basmane

Awarded the "Golden Tagine Trophy", the Basmane has acquired its reputation as one of the most prestigious Moroccan restaurants in Casablanca. In charge of this beautiful institution, chef Abdessamad Kadim wants to be the guardian of this centuries-old Moroccan gastronomy, while bringing it a breath of modernity.

Bo & Zin

We enter a particular universe where every detail has been thought for well being. It is an invitation to dream, a mixture of Zen spirit, sobriety and elegance.

Brasserie de Paris Tanger

A modern French design, a Michelin-starred chef on site to serve carefully cooked dishes, a varied menu, personalized service, a French-style musical atmosphere, will make you travel and discover all the specialties of La Brasserie de Paris with stunning views of the sea and the city of Tangier

Cafe M

Modern French brasserie within the hotel, Café M serves a classical and refined cuisine prepared by our expert chefs using the freshest ingredients. Compliment your meal with a selection from our well-curated wine list, or choose a cigar from our humidor. The sophisticated setting is perfect for a business lunch, intimate get-together with friends and family, or a romantic dinner for two.

Comptoir Darna Marrakech

Comptoir Darna is an important nightlife attraction in Marrakech, which has arrived on the scene in 1999. It proposes a perfect fusion between the orient and the occident. It is « THE » place in the red city where every night is party night. Comptoir Darna is where we live unforgettable moments, where we meet and exchange mutual experiences… It is the house of the traveler, an unavoidable pause on the caravan trail. "Darna" in Arabic means "Our Home", so: Welcome to your home !

Dar Moha

From classic Moroccan dishes like Tagine to the Trid with a modern twist through to authentic Tangia Marrakshia, and spectacularly presented sumptuous desserts sprinkled with orange blossom… Dar Moha restaurant in Marrakesh offers a range of dishes for you to taste the essence of Moroccan gastronomy. Thanks to the skills of the Chef and his well-appointed team, you will be able to indulge your senses in a unique dining experience.

Dar Roumana

Head chef Younes Idrissi's dishes are made using local produce to reflect the the seasons of the Fes medina. Handled with the finesse of a Parisian bistro, we define it as Franco-Moroccan fusion featuring dishes like roast pumpkin salad with tahini, yogurt and fresh chilli, braised local rabbit with seeded mustard sauce, and a sublime dark bitter chocolate tart. This winning fusion of two great cuisines has earned us recommendations from the New York Times and Conde Nast Traveler, as well as many TripAdvisor fans. A vegetarian option is always included on our menu.

Dar Zellij

Of all the buildings that Marrakech Riads has restored in the past 20 years Dar Zellij stands as one of the most remarkable for its interior design and architecture.
This beautiful dwelling has been transformed into a high-end moroccan restaurant where hosts can experience and taste the true Moroccan cuisine in an incomparable atmosphere for an absolute satisfaction. Named as one of the best restaurants in the world by Laliste.com in 2016, Dar Zellij's main objective is to enhance and educate the palates of guests with the freshest ingredients and startling flavors.

El Morocco Club

The Morocco Club revisits the classics of Moroccan gastronomy by adding a touch of innovation to traditional recipes. À la carte, warm foie gras on Razat El Khadi (traditional angel hair pastry) and its rose-flavored tomato jam, Fillet of lamb confit, presented on a bed of barley couscous with carrots and candied dates, or saffron crème brûlée, Pastilla (oriental pastry) with seasonal fruits and orange blossom …

Iloli

ILOLI was imagined by the interior designer Didier Gomez, who succeeded in subtly mixing Japanese influences with Western style, to create a restaurant that is both refined and warm. The room opens onto a terrace, designed as a transition space between the interior and the exterior, creating a harmonious contrast with the urban environment that surrounds it.

La Table by Madada

Located under the mag­nif­i­cent stone arches of an ancient carob ware­house at the entrance of the Essaouira med­ina (old town), La Table Madada offers a mouth-​watering menu fea­tur­ing Atlantic seafood, freshly caught off our coast, locally-​sourced fresh pro­duce, and a sym­phony of tan­ta­liz­ing Moroc­can dishes. Our Chef finds daily inspi­ra­tion in the catch of the day and fresh sea­sonal pro­duce she sources from the nearby har­bor and veg­etable mar­ket. Depend­ing on the sea­son and avail­abil­ity, we occa­sion­ally offer shell­fish and other select ocean del­i­ca­cies.

La Table du Marche Tanger

La Table du Marché responds to the gourmet philosophy imagined by Christophe Leroy for these boutique restaurants. Characterized by a large terrace which has become the meeting place for "All Marrakech", this restaurant offers multiple, elegant and warm atmospheres, which make it a unique place.

La Table Du Riad at 72 Riad Living

An elegant and intimate culinary experience, seasonal and natural, respecting traditional Moroccan dishes and flavors reinvented with a unique presentation. With just eleven tables, a commitment to fresh ingredients and regularly changing delicious menus designer by our chefs.

La Villa Blanche

The Restaurant Villa Blanche offers the flavours of French and Moroccan gastronomy through an inventive cuisine based on regional and seasonal products.

Le Cabestan – Ocean View

"his restaurant has been an iconic location of for over 40 years but has recently been totally renovated and is now sporting a fresh new look. Located in Casablanca resolutely stylish and refined setting, which offers magnificent views of the Atlantic. Chef Fabien Caboy reigns in the kitchen offering you a choice of subtle and delicate Mediterranean dishes. A lounge bar and a very exclusive club are two more reasons to revisit this exceptional place. Best Restaurant Maroc

Le Foundouk

Relaxed and trendy atmosphere, sumptuous view, the rooftop restaurant is a unique place! You fall immediately in love with this balmy and peaceful roof terrace. Marrakesh, the red city, extends out of sight with its many markets, gardens, palaces and mosques.

Le Jasmine

Taste the best of Moroccan and international gastronomy, Our restaurant "Le Jasmine" invites you to discover traditional and refined Moroccan cuisine with authentic flavors, in a warm setting.

Le Karawan

At Karawan Restaurant, the fine dining is the rule. In the medina of Fez, enjoy great food in a relaxed feeling of Luxury at Karawan Riad with the creations of the young Moroccan Chef Outhmane. Don't look further : come and try.

Le Palais du Jardin

Experience healthy fine-dining in Agadir in this sleek, floral-scented restaurant, where the head chef reinterprets French cuisine with a Moroccan twist. Fresh herbs and spices add flavor and nutrition to the best local, seasonal ingredients.

L'Heure Bleue Palais

Moroccan Gastronomic Cuisine. Former residence of a kaid in Essaouira, this Relais & Châteaux listed palace is remarkably restored and preserves the elegance of its past. It has a big shaded patio, refined decoration combining different cultures and a beautiful roof-top swimming pool where you can also eat. The talented chef Ahmed Handour will introduce you to a Moroccan gastronomic cuisine worthy of this magnificent riad.

Lilys

A blend of Thai, Korean, Vietnamese, Chinese and Japanese specialties, Lily's is an invitation to discover the best of these countries' dishes with a spectacular view of the ocean. The brand called upon Asian and Michelin-star chefs, our consultant Ian Kittichai, whose New York restaurant, Kittichai Restaurant, was voted Best New Asian Restaurant in 2005 by Food & Wine magazine.

Mb Restaurant Lounge

The Mb Fès restaurant has entrusted the design to the famous architect Christophe Pillet, whose talent is praised all over the world: he has created an enveloping, mineral and graphic universe. Imagined as a luxurious interior terrace on two levels, the restaurant is vertiginous and vertical, with gray natural stone cliffs. Its smoked mirror walls and ceilings reflect endlessly all perspectives and give the bright, light space the feeling of excessiveness and an open-air restaurant. Games of volumes, heights and exceptional architectural contrasts make it possible to spend an unforgettable moment for a business lunch, a private dinner, or a family celebration.

Pure Passion Restaurant

Love and passion for food. These values form the foundation of our day-to-day work. In our restaurant you will share in this love for fine dining and wining.

Al Warda

Discover the culinary flavors of Morocco-cloves, lemon, cinnamon-in a setting of "One Thousand and One Nights." A dash of French savoir faire combined with Moroccan ingredients creates a marriage of tastes: from lamb tagine to mushroom-stuffed sea bream.

BREATHE

BREATHE is So much more than a restaurant or bar alone, this multifaceted gastronomic concept offers a place in Marbella where you can relax, dine, meet, socialise, enjoy a cocktail and be inspired by quality food made with care.

Buddha-Bar Marrakech

The Buddha-Bar Marrakech is ideally located in the center of Marrakech, in the heart of the upscale Hivernage district. Beyond the huge portico, the gaze is lost by the captivating sculpture of Buddha in the center of 4m high.

8 1/2 Otto e Mezzo Bombana

The italian culture that Bombana interprets is developed through the daily challenges that new ingredients and new tastes represent. Discover our philosophy.

Amber

Amber's progressive menu showcases pure flavours, masterful techniques and chef Richard Ekkebus's creative vision. Taking a thoughtful approach to fine dining, the new menu dispenses with dairy products, minimises refined sugar and reduces salt.

Bo Innovation

Alvin Leung celebrates Hong Kong's culture, traditions and people here, from the kitchen façade inspired by the typhoon shelters of Aberdeen Harbour to the graffiti walls which illustrate the journey of this chef. Each vibrant, imaginative and at times 'X-treme' dish comes with its own story and blends strong Chinese techniques with subtle French influences. Ingredients are superb and the flavours are clearly defined and memorable.

Buenos Aires Polo Club

Inspired by the South American country's dynamic grilling culture, Buenos Aires Polo Club's comprehensive menu showcases premium meats cooked in the 'asado' tradition, a well-rounded selection of Argentine wines and expertly crafted cocktails.

Cafe Gray Deluxe

Café Gray Deluxe, a 21st century 'grand café' with stunning views of Victoria Harbour, signals the return of Chef Gray Kunz and his cuisine to Hong Kong – a unique style of European classics and signature dishes inspired from a lifetime of leading the very finest kitchens in Europe, Asia and America, which favours organic seasonal ingredients.

Écriture

Established in 2013 with the goal of 'redefining fine dining,' Le Comptoir's name takes inspiration from the vibrant, convivial bar counter found in French bistros and brasseries, where friends meet up to enjoy the good life.

Gaddi's

Hong Kong's first restaurant in the Far East and a Michelin-starred gourmet institution to serve up exquisite European cuisine, Gaddi's features a dining room replete with opulent embellishments that constitute a restaurant of indisputable classical excellence. Culinary maestro Albin Gobil brings his "modern-classic" culinary style to the venerated French fine dining destination. Gaddi's band plays every evening.

Haku

HAKU is the first word of the Japanese phrase HAKU RAI HIN, which literally translates to "things from abroad". The reason we decided to name the restaurant HAKU is because we wanted to create a restaurant with Japanese heart, but also with influences from around the globe.

Ichu

The restaurant specializes in Peruvian cuisine, which is rare in Hong Kong. The dishes are exquisite and the ingredients are very innovative

L'Atelier de Joel Robuchon

The décor of the L'Atelier restaurant series is contemporary chic featuring lush red velvet seating complemented by dark wood furniture.

Le Reve

Le Rêve combines the art of French cooking with specially selected fresh ingredients from Japan, to present you with an unprecedented experience in fusion fine dining.

Lung King Heen at Four Seasons Hotel

Relish exquisite seafood and dim sum at the world's first Chinese restaurant to be recognized with the coveted Michelin three-star rating, retained for twelve consecutive years so far.

Mott32

The name of our restaurant "Mott 32" pays homage to 32 Mott Street in New York, where the city's first Chinese convenience store opened in 1851. The store served as the nucleus for what is now a vibrant Chinatown in one of the most dynamic cities in the world. Our contemporary Chinese restaurant located in the heart of Central is thus a celebration of Hong Kong culture and culinary tradition, and represents a modern Chinese city.

Ronin

RŌNIN is a Japanese dining bar that's focused on fish, seafood, and a curated selection of Japanese spirits.

The Chinese Library

Hong Kong's favourite Chinese dishes presented with a contemporary touch and served in an elegant colonial-style restaurant in Tai Kwun, Central Hong Kong.

Zuma

A sophisticated twist on the traditional Japanese Izakaya style of informal eating and drinking; co-founded by Rainer Becker and Arjun Waney in 2002, Zuma has 11 venues globally and 3 pop up locations.

Tin Lung Heen

Overlooking Hong Kong from the 102nd floor of Kowloon's ICC, Tin Lung Heen celebrates traditional Cantonese cuisine in a fine dining setting. Dishes, including dim sum, are paired with exquisite teas, and six-course tasting menus showcase the beautiful presentation and careful execution that earned the restaurant its Michelin stars. Eight private dining rooms are available for corporate gatherings and family celebrations.

11 Mirrors Rooftop Restaurant & Bar

11 Mirrors Rooftop Restaurant & Bar is a panoramic destination sprawling over the top floor of 11 Mirrors Design Hotel (the first design hotel in Eastern Europe, #1 Hotel in Kyiv, according to TripAdvisor).

Samsara asian fusion

Samsara Asian Fusion offers serene surroundings coupled with an exquisite fusion of Thai, Indian and Japanese influences. It boasts a romantic location of an open-air terrace perched on stilts above the impossibly blue lagoon; outstanding fine dining and a teppanyaki table that will excite the taste buds. Samsara will be a pleasure to be experienced more than once.

Yokari

At Yokari you will experience a modern fine dining Japanese restaurant, utilising the best products and incorporating luxury food ingredients.

LUSIN

Lusin serves its guests enticing Armenian specialities renowned for its distinctive aromas and flavourful preparations.

OKKU Riyadh

Internationally acclaimed cuisine, presented against a backdrop of eye catching, unique and stunning spaces featuring locally designed and built Japanese Contemporary Artwork and feature pieces

Zahli

Modern Middle Eastern Restaurant that takes the very best dishes from the rich history of Lebanese cooking and giving them a new lease of life in a fresh, contemporary environment
Ice Cream (5)

Scoopi Cafe

The Black Diamond is Scoopi Café`s signature dessert and is the most expensive ice cream in Dubai. It is a sundae made with vanilla bean ice cream from Madagascar, saffron from Iran, rare black truffles from Alba Italy and 23-carat gold flakes and powder.

Giolitti

Since 1900, Giolitti has been serving gelato to Roman dessert-lovers in Via Ufficio del Vicario. The batches are always made fresh, the portions are plentiful, and 50 flavors are available every day in varieties like chocolate coconut, Nutella, limoncello, and marron glacés… Giolitti has expanded with four locations in Seoul, South Korea, and one in Kuwait City, Kuwait.

Gelaaati Di Marco

Gelatos are prepared daily by our gelato master Marco Di Consiglio, with fresh and top quality products. We choose the best natural ingredients and we don't use preservatives or hydrogenated vegetable fats. Gelato cream, natural fruit sorbets, low in sugar, lactose free, gluten free, yogurt espresso, slushies, patisserie, coffee…

Gelato San Lorenzo

Every day, in Gelato San Lorenzo's laboratory, we produce an ice cream that is as pure as possible. The ingredients are processed according to tradition, through continuous research and innovation, which allow us to achieve a perfect balance of flavor and texture.
Luxury Experience (2)

Tin Lung Heen dining

Experience our six-course degustation menu, showcasing the brilliant presentation and overall culinary excellence that have earned Tin Lung Heen the distinction of two Michelin stars.

Nara Desert Escape

Discover the beauty of the desert dunes in a refined and exceptional camp setting
Candles (21)

Baobab

The glass of the scented candle recalls the magic of the Minas Gerais Brazilian stones. Its shapes are placed in a random way according to the dexterity of the craftsman, giving each candle a unique aspect.

Fornasetti

Fornasetti Fragrances mixes the unique designs of the Italian iconic artist with premium home fragrances for a multi-sensorial experience.

Jo Malone

The ultimate home accessory. The luxury candle will infuse the compelling scent of Peony & Blush Suede throughout your rooms. Burn time 220 hours. Complimentary Jo Malone™ London matches included.

Nest Fragrances

The aroma of a sparkling holiday season is created by blending pomegranate, Mandarin orange, pine, cloves and cinnamon with a hint of vanilla and amber.

Roja Parfums

Roja Parfumes Musk Aoud 760G Candle combines two of the most legendary materials of all – Musk and Aoud. Tradition meets the unexpected. Aoud is radically reinterpreted with Musk – a legend of the olfactory world.

Villari

This collection is born from the meeting of Italian artistic craftsmanship with French craftsmanship perfume expertise. France and italy are traditionally in the top list of countries with a great influence on interior design, fashion and luxury. The combination of the two different know-how ensures a Must-Have Collection. Villari has selected the best of French perfume craftsmanship to combine with its porcelain, finding it in Grasse, the birthplace of the finest essences in the world.

LE LABO

Le Labo (French: "the laboratory") is a luxury perfume brand based in New York City. It was founded in 2006 by Eddie Roschi and Fabrice Penot. Le Labo produces 18 fragrances

Maeva

Maeva is a collection of keepsakes of smell, and sound and touch, of warmth, of memory, of small victories, of language and travel, of kindness and courage, of love and its many manifestations.

LAFCO

LAFCO's luxurious collection of candles, lotion and diffusers are made from rigorously sourced essential oils. The products are hand produced using both time-honored botanical production practices and cutting-edge technology. The fragrances are designed to evoke an emotional, sensory response: soothing, invigorating, meditative, inspiring.

Maeva

Emotions can be packed in a scented candle made with love. Maeva is a collection of keepsakes of smell, and sound and touch, of warmth, of memory, of small victories, of language and travel, of kindness and courage, of love and its many manifestations.

Cire Trudon

Founded in 1643, on the threshold of the reign of Louis XIV, Cire Trudon is the oldest Candlemaker in the world still active today. The wax formulas of the Trudon candles are the fruit of specific developments which are the source of its exceptional olfactory and burning qualities.

Eym

Eym is a proudly natural brand. All our candles are always 100% chemical free. Always sustainably sourced ingredients, fragrance and packaging.

BYREDO

Byredo is a European luxury brand founded in Stockholm in 2006 by Ben Gorham, with an ambition to translate memories and emotions into products and experiences.
Byredo is reinventing the world of luxury through a new approach, where creation is led by emotions, expressing a full and limitless brand universe.

CAPRI BLUE

Capri Blue candles wrap your space with long-lasting fragrance and add a pop of style to your décor with our bold vessels.

Malin + Goetz Otto

MALIN + GOETS otto candle The otto candle smells like happiness, calm, contentment and desire all wrapped into one aroma. The candle is long burning and delivers a subtle fragrance even when not lit.

Sana Jardin

Our mission is to harness the power of commerce for social good. Sana Jardin is the world's first socially conscious luxury fragrance House. Available at Harrods.

D.S. & Durga

WE CREATE AUTHENTIC STUDIES of real world objects, plants, and places. We weave them into narratives that transport you to far off places, material and imaginary.

Rachel Vosper

Rachel Vosper is a leading British candle chandler and home fragrance expert, specialising in hand-poured candles and signature home fragrances, designed and created in her Belgravia atelier in the heart of London. With over 20 years of experience in the candle making industry, Vosper has designed and created bespoke candles for an array of high-end shops and private clients worldwide.

Neom

Neom candles contain the highest possible percentage of the purest possible essential oils, which not only smell wonderful but also have true therapeutic benefits for the mind and body, helping to transform the way you feel.

Clean Space

Spark a warm, serene experience with paraffin-free candles, for a beautifully clean burn without toxins.

Bella Freud

The Classic candle collection. From sexy modern classics like 1970 and Ginsberg is God to the moody Love is the Drug and spring notes of Ciao.
Real Estate Developer (103)

Coldwell Banker Phuket

Fulfilling the Dream of Home Ownership since 1906. For over a century, finding the perfect home for our clients has been our purpose. It defines us and everyone in our network. Our mission will never waver – to deliver the treasure of a new home ethically and honestly.

360 Nicosia by Cyfield Group

On Nicosia's busiest street, overlooking the city and beyond, stands 360, the capital's tallest landmark. With breath-taking 360o views that stretch for miles around the city, it cuts elegantly into the sky above Nicosia's most fashionable, creative and commercial district.

AYKON London One by DAMAC Properties Group

AYKON London One is the award-winning project that is set to mark London's skyline by late 2020, with construction speeding ahead as planned. "This is our premiere development outside of the Middle East, and a landmark project for the UK's capital. As such, we have decided to leverage DAMAC's global brand strength as a leading luxury developer, while paying homage to the neighbourhood," explained Niall McLoughlin on the behalf of DAMAC.

Chelsea Barracks by Qatari Diar

Exceptional residences and townhouses designed around seven new garden squares. Celebrating London's finest architectural tradition, with five new acres of gardens and public spaces right in the heart of the capital. The very best London has to offer, from Michelin-starred restaurants to boutiques, schools, parks and a palace, all here in Belgravia.

Chelsea Island by Hadley Property Group

A high-quality boutique development of 89 classically-proportioned apartments and a retail promenade on Lots Road, overlooking Chelsea Creek and behind it the Thames. The scheme, which was delivered in the autumn of 2018, completes the regeneration of the Lots Road area. Designed by Arney Fender Katsalidis, the development is adjacent to the Chelsea Design Centre, also retail partners to Lighterman Towers.

Embassy Gardens by Ballymore

Embassy Gardens is at the heart of Nine Elms, the central London riverside neighbourhood whose revitalisation, masterplanned by Sir Terry Farrell, has been described by the former Mayor of London as 'possibly the most important regeneration story in London and in the UK over the next twenty years'.

Keybridge by Mount Anvil

The latest addition to the Keybridge development, Keybridge Capital offers a new collection of stylish studio, 1, 2 and 3-bedroom apartments, built in Britain's famous brick. In total, the Keybridge offers 611 new homes across six individual buildings, providing luxurious living in the heart of Vauxhall London. Located in Zone 1, just a 6-minute walk from Vauxhall station, residents will benefit from excellent connectivity across the capital, with leading schools and universities on their doorstep.

Marble Arch Place by Almacantar

Marble Arch Place is an impressive mixed-use development that will result in a new landmark building for London, and a striking gateway to the West End once completed in 2020.

Newfoundland by Canary Wharf Group

The Newfoundland project is a 60-storey residential development at the western end of the Canary Wharf Estate. The site is bounded by Westferry Road to the west, Middle Dock to the east and Bank Street to the south. The Jubilee Line runs directly beneath the site. Newfoundland represents the first stage of new residential development at Canary Wharf and has been designed by renowned Mayfair-based architects, Horden Cherry Lee who have created an exceptionally delicate aesthetic rarely found in such impressively high towers.

One Grosvenor Square by Grosvenor Square Limited

Situated at London's finest, most iconic location, No.1 Grosvenor Square comprises 44 luxurious residences featuring around-the-clock bespoke concierge services, state-of-the-art security, valet parking and unrivalled lifestyle amenities. The building has been respectfully restored, with ceiling heights raised up to 4.2 m to achieve graceful modern proportions. No.1 Grosvenor Square will open in early 2020.

Principal Tower

Principal Tower enjoys a prestigious location overlooking the heart of the City of London, the top global financial centre, and Shoreditch, the trend-setting capital of the world. Joining other landmarks in the City such as "The Gherkin", "The Cheesegrater" (Leadenhall Building) and the "Walkie-Talkie" (20 Fenchurch Street), Principal Tower is poised to become a world-class building in the iconic skyline of London.

Regent's Crescent by CIT Group Partners

Introducing 67 Grade I listed apartment residences and 9 Garden Villas set behind a sweeping façade, ushered to new life by developer CIT, and award-winning architects PDP London, with exquisite interior design by Millier. At the centre of the Crescent will be a magnificent double-height entrance lobby bathed in natural light, with sweeping views over private gardens.

South Quay Plaza by Berkeley

South Quay Plaza is a landmark development designed by world leading architects Foster + Partners. The building has been designed to maximise space in the 2.6 acres of gardens that surround it, allowing sunlight to flood the gardens and provide dual aspect views for many of the apartments.

The Landmark Pinnacle by Chalegrove Properties Limited

At 75 floors, LANDMARK PINNACLE is one of London's tallest residential towers. Standing four-square at the head of south dock on the edge of Canary Wharf, these homes have a unique vantage point. No other residence has as many uninterrupted views both westward down the River Thames, across the entire city, and eastward over the docks to the Thames Barrier and beyond. This position provides the kind of 360-degree views you would only usually be treated to when airborne.