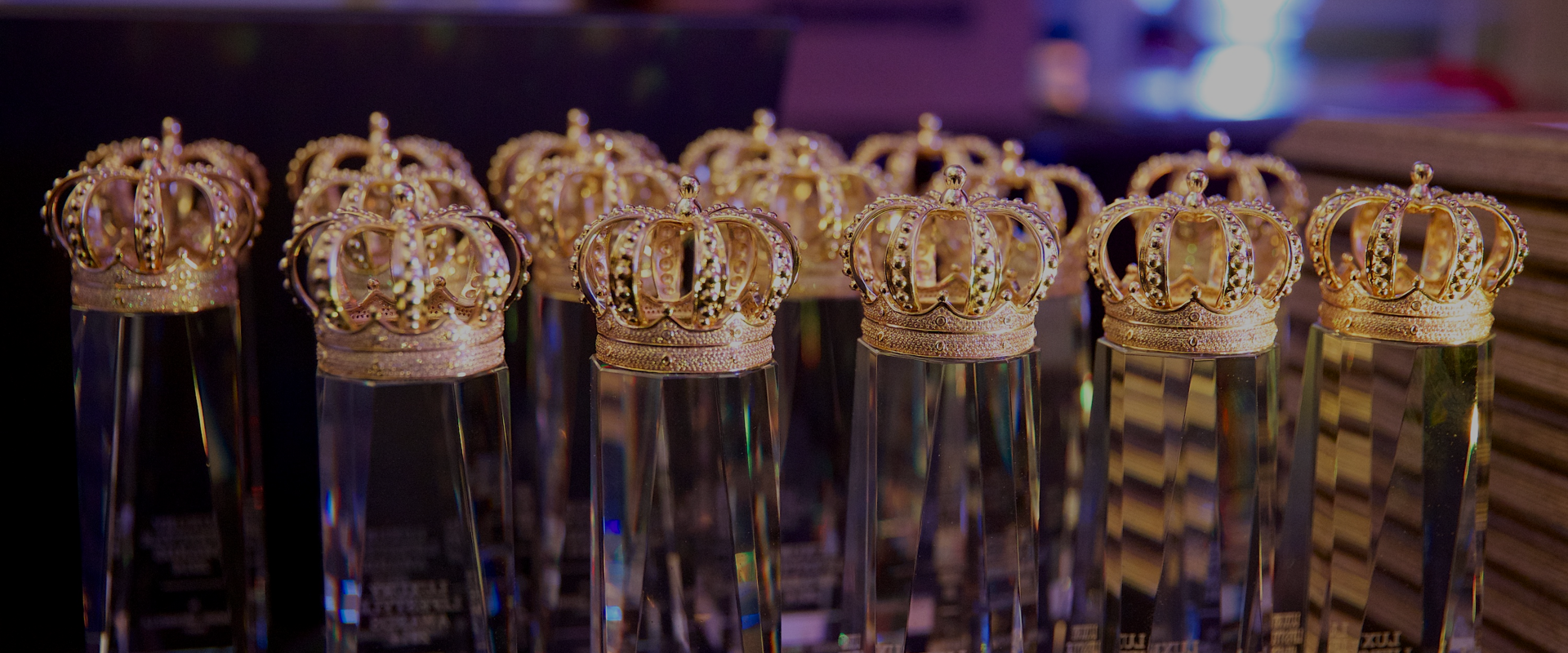 Winners in 2022 year
Real Estate Brokerage/Agency (18)

RE/MAX of Southern Africa

RE/MAX of Southern Africa was founded in 1994 and is regarded as the pioneer of the RE/MAX international expansion. This is the largest real estate company in Southern Africa.

Real Choice Real Estate Brokers LLC

We have over a decade of in-depth experience and industry knowledge. With us, our clients enjoy the largest inventory of properties to buy and rent in Dubai.

Ceylon Investment Group (Pvt) Ltd

CIG is a pioneer of the luxury real estate niche in the south of Sri Lanka. Boasting a wide network of connections, CIG has seen to the extensive proprietary needs of a host of high-net worth clients all over the world.  

Elysian Real Estate

We are anchored by the global demand for top-rated, elegant & premium properties around the world. We present your personalised & hand-picked properties just for you.

Royal Lounge Properties

Royal Lounge Properties was founded to create a unique experience for you. Our dedication will deliver a royal class service in the real–estate market.

Ninth Quarter Real Estate

Ninth Quarter Real Estate Broker LLC is a well reputed real estate company focusing on secondary sales, leasing and off plan investments.

ABH Real Estate

ABH Real Estate is a leading real estate company based in Qatar and its multi-cultural professional team are experts in the luxury real estate sector, providing the best deals on the market to their clients

DAHLER & COMPANY Franchise GmbH & Co. KG

DAHLER & COMPANY specializes in the brokerage of high-quality residential and investment real estate in preferred, prime locations, thus concentrating on a specific market segment.

Sublicasa

More than 14 years of experience in the Real Estate industry with a reputation of strict honesty and integrity.

Hammond International Properties

Hammond International Properties was founded by Jerry Hammond to provide luxury homeowners with a powerful marketing and referral network, connect prestigious clientele, and support its agents with business development resources

Tyson Properties

Award-Winning Real Estate company with offices in KwaZulu-Natal, Gauteng and the Western Cape.

Realty Maxi TR

At REALTY MAXI TR, with more than 20 years of experience, they offer unique opportunities to buy, sell and rent magnificent properties, in order to gain the client's maximum profit.

Roula Rouva Real Estate

Since 2003, Roula Rouva Real Estate has been helping people from all over the world find their dream property in Corfu and Paxos, Greece.

HFF Immobilier

With 10 years of professional experience in the field of client-focused consulting, Pit Frisch knows the importance of personalized support in real estate transactions.

Fine & Country Costa Blanca North

Fine & Country Costa Blanca North, bring a rich experience of international property expertise and a multi-lingual team offering the best advice in today´s real estate market.
Villa Interior Design (4)

Assarai GmbH

Assarai is a Jordan based engineering and design firm who are your one stop shop for all architectural and interior design needs.
Apartment Interior Design (3)

Studio Twelve Interiors

Studio Twelve Interiors is an innovative leader in interior design in Qatar and is committed to creating practical and stylish living and workspaces that complement and enhance the lives of their clients.

Concentric Circle by Mojo Design Studio

Mojo Design Studio's main services are architectural and interior design, including engineering work. The designer of this exquisite project was Ching-Hsiang Pen who designed the space with this in mind: "home is permanent, it is a haven for the family, a place that unites people as a whole."
Watch (2)

Epoché Watch

Epoché is an Italian company that develops, creates and sells its latest generation hybrid watches in the luxury sector. 

Richman Luxury

Richman Luxury is a chain of retail stores in Singapore that specializes in the watch winding for automatic watches. It is Singapore's leading brand when it comes to watching winder technology, associated with outstanding service professionalism.
Apartment Architecture (1)

38 Shvat Street by Yaniv Pardo Architects

The project is located in south-east Tel Aviv and is one of the first projects to be built according to a new urban renewal program aimed to preserve the neighborhood's fabric and characteristics.
Architect Studio (5)

DZL Architects

DZL Architects specializes in high end residential housing and retail, include concept and development, feasibility studies, architectural planning, interior design and furniture design.

Dan&Hila Israelevitz Architects

Designed and professional creativity that would translate your hidden aspirations into a home that combines an amazing final appearance with superb dwelling experience.

Interactive Development Company

IDC is a leading-edge international Design and Build firm that provides a customized solution for planning, designing, building, and furnishing of residential, commercial and institutional spaces.

MORE Z Architects

MORE Z Architects are specialist in Residential, Commercial and Community architecture. Winner of Best Luxury Architect Studio and Best Luxury Villa Architecture for VILLA AZALEA in Morocco.
Single Residential Architecture (3)

BD House by Blatman Cohen Architecture & Design

Our design approach starts in positioning the building on the plot, followed by its assimilation with its surroundings, creation of the house plan and involvement in construction and detailing stages.
Mixed Use Architecture (4)

Tariq Hajj Architects

Leading the way in the world of architecture and design in Saudi Arabia, Tariq Hajj Architects (THA) is a full-service professional design firm that specialises in architecture, planning, interiors and graphics.

Whitespace Architects

Whitespace is a Dubai-based group of architects, designers, builders, and thinkers operating within the fields of architecture, urbanism, research and development.

Al Raha Lofts BY M+N Architecture

M+N Architecture s.r.l. is an Italian architectural firm which was born from the merging between two well respected architectural firms based in Florence and is present in the emirate of Abu Dhabi.
Real Estate Consultancy (1)

Concept Elite

Concept Elite introduces world-class international properties & investments. "In this ever-changing society, the most powerful and enduring entrepreneurs are built from the heart. Those who are real and sustainable. The foundations are stronger because my company is built with the strength of dedication, commitment and being a leading powerhouse. The companies that are lasting are…
Seaview Hotel (1)

Hotel Hoor Park

Hotel Hoor Park is an upscale hotel in the heart of Jeddah, Saudi Arabia, that offers highly luxurious and modern hotel rooms and suites for both family and solo travelers
Residential Interior Design (11)

Hacienda Residential Chalet by Sharfa

House of Sharfa is an Interior design studio, providing 3D visualization, technical drawings and site-supervision visits to ensure design implementation.

Arwa Designs

Arwa Designs is an Interior Designing Company, which was founded by Eng. Arwa AlShathry in 2014.

MAD Studio

A fully integrated creative design house and contracting company that specializes in a wide range of services, including conceptual brand idea development, interior design, furniture design and production.

Done Interior

An architecture and planning company based in Kuwait city that provides luxurious and exquisite living creations.

Erwin Ereno Design Studio

This Master Bedroom is a design that inspires itself from the client's need for a spacious and breezy space to relax and wind down. A reflection of their lifestyle in the form of interior design.

Albatros by Antoria Design Studio

The dedicated team of professional designers at Antoria Design Studio pride themselves on working closely with every client in their quest to deliver exceptional, bespoke interior design.

Emily Esposito Interiors

Emily Esposito Interiors are an award-winning, luxury full-service interior design firm specializing in new construction, remodels, vacation homes, multi-family developments, commercial, hospitality and custom furniture design.

Mella Design LTD

Mella Design believes that every space tells a story through a careful selection of color, pattern, light, and texture. Whether commercial or residential, they desire to create spaces which feature true functionality whilst maintaining an immaculate esthetic.

Fine Home Finishes

Family-owned by individuals who can't help but see how to bring the small details together. Fine Home Finishes strives to create work that becomes the larger picture and really stands out tastefully.
Interior Design Studio (6)

JG Interiors

The principle of the design – the harmony, rhythm and balance are all the same with interior design.

Kh Studio

A leading experience design company that specializes in architecture and interior design services.

CASPAIOU Design & Interiors

Caspaiou Design and Interiors is a Dutch family-owned studio based in Dubai and has been operating since 2006. They provide world-class bespoke interior designs for high-end clients.

The Designers Hall

The Designer's Hall is an interior design firm that specializes in a full range of services for residential, hospitality, and office projects.

Sarvenaz Sharifi Architecture

Specialize in the field of interior design, architecture and construction, continuing with the design and build of luxurious projects in many countries such as Iran, USA and Canada.

L'atelier Fantasia

L'atelier Fantasia aims to create each one of their client's ideal comfortable and blissful living environments. Through rigorous training and a demand for excellence, the integration of various departments within L'atelier Fantasia makes spatial aesthetic and engineering quality a reality.
Magazine Publisher (1)

The Art of Luxury Magazine

The Art of Luxury Magazine is an international publication that showcases luxurious products, services, and experiences.
Architecture (Single Residential) (13)

The Modern Villa by Sazar Design

Sazar Design offers a truly customised design service from initial creative concepts through to delivery of a finished product that fulfils every client need.

Mirai Architecture & Engineering

A consultancy engineering firm with a team of professional architects and engineers equipped with the latest state-of-the-art technology.

EmCAn Engineering Consultants

EmCAn Engineering Consultants provides specialist services in master planning, feasibility studies and architectural design services.

AK Designo

AK Designo is a Dubai-based company with a full range of services in the field of architectural rendering and design solutions.

La Extraviada by EM-Estudio

Goal in em-estudio is to create projects that accomplish a sense of communication and belonging with their context in time and space by an adequate selection of materials.

Barrionuevo Sierchuk Architects

Barrionuevo Sierchuk Architects is a creative boutique studio dedicated to design and fundamental architecture, specializing in the development of single-family homes called "living spaces to enjoy life".
Villa Resort (1)

Heritance Aarah

Heritance Aarah is woven into the tropical tapestry of the Maldives' perpetual paradise, drawing inspiration from the heritage and essence of its culture, and is curated to captivate and reflect the serene uniqueness of the Maldives.
Restaurant (2)

Kurumba Maldives

Kurumba is ideal for guests of all ages. With our variety of entertainment, facilities, activities and social events we are pleased to serve couples, friends, families and small groups with a smile and splash of Maldivian charisma.

Thila Restaurant – Kurumba Maldives

Evening dinner is a discovery. Stunning views. Perched over water or with your feet in the sand. Out of the blue seafood. Earthy Maldivian grills. Or decadent desserts.
Hotel Architecture (3)

Atelier des Architectes Associés

An architectural and urban design firm known for the distinctive spaces and unique architectural works, designed in Lebanon, Syria, Egypt, Algeria, Saudi Arabia, United Arab Emirates, Ghana, Nigeria, Congo and France.
Interior Design (2)

Anar Interiors & Fitout

With over 14 years of experience in Interior Designing & Architectural Design, Anar's philosophy has always been timeless designs that are simple yet elegant.

MB DESIGNS

A multi-disciplinary design agency in Cairo offering a wide selection of services in architecture and interior design.
Commercial Interior Design (7)

Design Design LLC

Recognized as one of the best interior design firms in Dubai, UAE, and the Middle East.

Jonathan Canetti Architecture

Established in 2012, Jonathan Canetti Architecture & Design Studio specializes in both residential projects and exhibition design.

Tarek el Soghair Hair Salon by AHDstudio

Architecture, Interior Design and Furniture Design Studio established in 2006 by Architect Ayman Haytham, offering purely consultative to complete delivery of high end Architectural Design Projects.

Erwin Ereno Design Studio

With this project of a Coffee Shop EEDS undertook the complete interior design of the whole space located within the spectacular area of the District 1 Building.

Creative Fox Visuals & Craft

Creative Fox is an Interior fit-outs company Oman provides fit-out with quality delivery, sustainability, health & safety in mind.

COLLAGE CONSULTANTS – Interiors & Architecture

Collage is your one-stop-shop for all your interior design and architecture needs. The company was founded in 2003 and its motto was to create luxurious living environments with impeccable quality in mind.

Brew92 King's Road by Liqui Design

Liqui Design is an award-winning commercial and interior design consultancy is based in the UK and USA and works with clients worldwide. Their interior architects and designers draw upon a plethora of creative know how, experience, and manufacturing resources, allowing the innovative design practice to bring a high degree of design, technical and manufacturing expertise to all their commercial interiors. This is combined with a total service approach that can encompass brand development, market analysis, integrated graphics, innovative concept creation as well as bespoke furniture and lighting design.
Lifestyle Management (1)

7D Group

7D Group in Croatia provides exceptional concierge services to their selection of discerning clients
Travel Concierge (2)

One Luxury Day

One Luxury Day provides a personal consultant that, in a very short time, is able to plan and organize any kind of events, business trips, private parties, incentives for employees, gifts and experiences of all kinds.

Blue Safari Seychelles

The experiences and encounters Blue Safari Seychelles offers cannot be replicated anywhere else in the world. Guests are led by teams of marine biologists and environmentalists.
Cutting Boards (1)

A&E Millwork

Your one stop shop for luxury home goods and enables you to transform your living space with high-end home products.
Office Interior Design (3)

Roy David Architecture

ROY DAVID ARCHITECTURE is an architecture, design and concept-driven practice based in Tel Aviv, Israel.

Platinum Headquaters by Kayan Design House

Provides a full range of Architecture and Decorative solutions in the field of construction and design, finishes, modern decor and accessories featured with creativity and innovation and artistic fundamentals.

Erwin Ereno Design Studio

This design of a private government office takes direct reference from Bahrain and its natural features such as expansive scenes and its natural pearls.
High Rise Architecture (4)
Public Service Architecture (3)

S/L Architects WLL

Provides Architectural and Interior design services for residential, commercial and special projects, from design concept, schematic up to and including construction drawings, tendering and building permit approval.

New Generation Language School by Noor Design Studio

Each project is personal, Noora works on it as if it was hers and depending on any project requirements, Functionality and Sustainability is the main target for any project that is design by Noor Design Studio.

Archplan

With over 35 years solid reputation in design excellence, Archplan stands out from its competitors in the fields of architecture, urban design, and master planning.
Commercial Architecture (3)

TRUST ENGINEERING CONSULTANCY

Trust is a leading Engineering & Management Consultancy with talented architects, designers, planners, interior, and landscape designers, MEP and Structural engineers, and professionals.
Landscape Architecture (2)

NGS Architects

An Award Wining Multidisciplinary Practice Established in early 2009 in Dubai, UAE, specializing in the residential, commercial, retail, landscape and multi-use sectors.

La Fiesta by URBASCAPE

URBASCAPE is an outdoor structure brand, specializes in dressing up a bare space in a house backyard or public space and turning it into a beautiful shaded area for multifunctional use.
Media Brand (1)

LUXURIA LIFESTYLE INTERNATIONAL E-MAGAZINE

A globally award-winning brand, Luxuria Lifestyle International is one of the world's leading luxury lifestyle e-magazine groups with offices strategically positioned around the world.
Furniture and Homeware (1)

ARD

Quality | Furniture | HandMade | Customization
Airport Concierge Services (1)

Airssist

Airssist offers airport concierge services in more than 500 airports around the world for departure, arrival and transit flights. Extend your premium airline experience with our services and add-ons
Independent Real Estate Brokerage (1)

Exclusive Links Real Estate Brokers

Established in 2005, the boutique-style real estate company offers a premium service that can be adapted to specific customer needs while presenting their extensive list of properties for sale and lease.
Beachfront Villa (1)

Animare Villas

Three exclusive villas located in one of the most secluded and picturesque places in Croatia.
NATURAL MINERAL WATER (1)

Socosani

Awarded for its purity, mineral composition and high-quality sourcing and bottling standards.
Interior Design (Single Residential Property) (1)

BAYTEE BY DALIA ABOU EL SEOUD

BAYTEE BY DALIA ABOU EL SEOUD is a Cairo-based firm specializing in interior design, architecture, and furniture design since 2000.
Commercial Property Architecture (1)

Miro Architects

Egyptian design firm that produces a wide range of contemporary and modern architecture design solutions for interiors, architecture, and landscape projects.
Villa Architecture (5)

Wanders Wagner

The dynamic and innovative leaders in architecture, engineers and designers creating and realizing sustainable and holistic concepts for residential, commercial, and cultural projects. 

Top Villa Architect

Top Villa Architect is a firm of experienced professionals offering comprehensive services in architecture, interior design and all municipal approvals to residential, commercial, and institutional clients in Qatar.

Assarai GmbH

Situated in Amman, Jordan, Assarai is an engineering firm equipped with a highly qualified team with vast experience in architectural design, consultancy, project management, and planning.
Airline Ticket Agency (1)

SkyLux Travel

USA based travel agency comprised of a dynamic and award-winning team who effortlessly curates fully personalized travel itineraries that are sure to impress even the most discerning clients.
Car Dealership (1)

Tactical Fleet

Tactical Fleet is a luxury and exotic car dealership founded in 2018 that offers a new approach to buying and selling cars.
Ice Cream (1)

Florencia Ice Cream

Florencia Ice Cream is a Bahrain-based boutique company that produces ice cream using techniques that originated in Italy and enriching them with creative innovations.
Boutique Hotel (1)

Uga Ulagalla

A luxurious eco-retreat located in the ancient kingdom of Anuradhapura, at the heart of Sri Lanka's Cultural Triangle.
Private Cruises (2)

Caldera Yachting

Caldera Yachting is a luxury yacht charter company based in Santorini, Greece, that offers guests the ultimate yachting experience.

AllinBlusive

In cooperation with leading resorts in Greece, AllinBlusive is an exclusive private cruise provider for their customers, making the elusive exclusive during their holidays.
Villa Development (1)

Fabay

One of the strongest companies in the Aegean Region.
Villa (1)

Villa Samayra

A stand-alone villa on Koh Samui Island that offers you spectacular 180-degree ocean views from each of its five bedrooms.
Shopping Mall (1)

Siam Paragon

Siam Paragon is a shopping mall in Bangkok, Thailand. It is one of the largest malls in Thailand. It belongs to Siam Piwat Group – a leading world-class retail and real estate developer. 
Skin Care Brand (1)

Skin Glow

Skin Glow is an advanced skincare company in Botswana focused on the development and research of excellent quality and affordable skincare products that provide solutions to many different and unique skincare concerns.
Hotel (2)

Sutera Sanctuary Lodges

Sutera Sanctuary Lodges is an integration of tranquil retreats, brings you lodgings and food & beverage services amidst Sabah's most amazing natural sites.

Argos in Cappadocia

A luxury hotel that offers an unparalleled stay in the historical area of Cappadocia.
Real Estate Developer (5)

Naseej BSC

Naseej BSC is a real estate and infrastructure development company based in the Kingdom of Bahrain, covering the entire construction process from concept to completion.

Alfardan Properties

Alfardan Properties is a subsidiary of Alfardan Group which is a leading luxury real estate developer in Qatar.

Signature Developers

Established and founded by the Regal Group and Lals Group, Signature Developers Limited is a pioneering Dubai-based development company.

Murano Properties

A leader in a wide range of business sectors since before 1920, it is now one of the largest industrial enterprises, which includes trading, manufacturing, investments and property development.

Ellington Properties

Founded in 2014, Ellington Properties is Dubai's leading design-led real estate developer and endeavours to craft beautiful properties and communities for high-quality lifestyles.
Retail Interior Design (2)

Creative Fox Visuals & Craft

Creative Fox is an Interior fit-outs company Oman provides fit-out with quality delivery, sustainability, health & safety in mind.
Family Hotel (2)

Dar Al Taqwa Hotel Madinah

Dar Al Taqwa Hotel is one of the most fabulous hotels in Madinah, located in the courtyard of the Prophet's Mosque and is just a stone throw away from the main entrance to the Holy Mosque.

Park Inn by Radisson Makkah Aziziyah

Experience the ancient Holy City in a new light at the Park Inn by Radisson Makkah Aziziyah. A modern representation of Islamic architecture, the hotel features contemporary amenities that match a convenient location near the city's holy attractions.
Villa Rental and Accommodation Service (2)

The Kaprun Edition

The Kaprun Edition is the leading villa and accommodation specialist in Kaprun, Austria.

THE GREEK VILLAS

The Greek Villas offer over 500 breathtaking properties in 34 picturesque destinations across mainland Greece and 34 islands, and they are proudly known as Greece's leading luxury rental agency.
Spa Resort (1)

Almar Jesolo Resort & Spa

If you desire to experience 5-star luxury hospitality in person, Almar Jesolo Resort & Spa is the place where you will find what you are looking for and more.
Boutique Architect Design Services (1)

kiklos architects

kiklos architects is an award-winning boutique architectural design studio based in the UAE, specializes in providing comprehensive architectural design consultancy services for commercial, hospitality, and luxury residential projects.
Interior Construction and Fit Out (1)

Creative Fox Visuals & Craft

Creative Fox is an Interior fit-outs company Oman provides fit-out with quality delivery, sustainability, health & safety in mind.
Media (49)

Robb Report

Robb Report—luxury without compromise, synonymous around the world with the best of the best. The brand spans 17 countries and nine languages.

CONDÉ NAST TRAVELER

Condé Nast Traveler is a market-leading monthly travel magazine, published since 1987 under the slogan "Truth in Travel."

Travel + Leisure

If you're in search of travel inspiration and reliable information about the best destinations and sites to visit and eat around the world, Travel + Leisure offers it all!

How To Spend It

The Financial Times' award-winning luxury lifestyle magazine, How to Spend It has everything you need to become your trusted guide to the world of upscale living.

Elite Traveler 

For more than two decades, Elite Traveler has been a reliable guide and curator of the global luxury lifestyle of ultra-high-net-worth individuals.

BILLIONAIRE

The BILLIONAIRE covers important topics such as the future of technology, global health, philanthropy, and humanitarian work, offering the best in elegant living, art, culture, and craftsmanship.

Decanter

The oldest consumer wine publication in the UK, Decanter provides authoritative content, independent advice, inspiring events and competitions.

Whisky Advocate

Whisky Advocate magazine is the premier source for information, education, and entertainment for whisky enthusiasts, which helps you navigate today's big and fast spirits world.

BOAT International

Interest and passion for superyachts and the luxury lifestyle are what unite the readers of BOAT International magazine.

Wine Spectator

For more than four decades, Wine Spectator magazine has provided dependable buying advice to connoisseurs of the finest wines based on blind tastings.

Luxury Channel

The world of luxury living is shaped by the unique people, ideas, traditions, and places that The Luxury Channel covers 365 days a year.

Departures

From its first issue, Departure takes you on a journey to discover the most inspiring destinations, the most beautiful sites, and the most influential creators.

PURE Luxury

Combining the best of Chinese culture and the Canadian lifestyle.

JetSet

Targeted exclusively at an audience with the highest purchasing power in the world, print and online resource Jetset Magazine itself acts as the definition of luxury.

Architectural Digest 

One of the most influential media brands in interior design, Architectural Digest has a rich history spanning more than a century.

Luxury Magazine

LUXURY MAGAZINE is a publication aimed at wealthy Luxury Card members across the United States.

Haute Living

Exclusivity, leadership, elite lifestyle – that's how Haute Living, the influential media for the high-net-worth audience, can be summed up.

Elle Décor

For 20 years, Elle Décor has been a faithful guide and companion for those who seek a more beautiful life through the pursuit and implementation of new ideas in decor and design.

Town and Country

Telling of exceptional people, meaningful ideas, traditions, places, and achievements.

LUXUO

Covering all areas of luxury lifestyle, LUXUO is an exemplary online media resource for high-net-worth individuals, decision-makers, CEOs, brand/marketing managers, and opinion leaders.

Upscale Living

Combining exclusivity, value, authenticity, and long-lasting exposure and impact, Upscale Living Magazine has been among the most popular luxury lifestyle publications since 2004.

Modern Luxury

Modern Luxury is not only a large and influential luxury media brand with an audience of over 16 million people.

DOLCE

A trusted guide to Toronto's luxury lifestyle, Dolce Toronto Luxury Magazine has been sharing stories of success, philanthropy, fashion, and culture since 1996.

Prestige

PrestigeOnline.com is one of Asia's leading online lifestyle media for the affluent and influential.

Luxury London

The British capital is famous for its rich cultural life steeped in refined luxury.

Yachting

Founded in 1907, Yachting Magazine has been on a mission to enlighten and promote the heritage of yachting for more than a century.

Bespoke

Bespoke Luxury Magazine offers you a unique media ecosystem that reveals all facets of the world of ultra-luxury.

Coveted

Coveted is one of the world's most influential interior design and luxury lifestyle magazines.

Luxury Home

For two decades, Luxury Home Magazine has been improving the lives of its readership by engaging, inspiring, and connecting the luxury community with the finest in luxury real estate and lifestyles.

Four Magazine

FOUR is a renowned online and print lifestyle magazine that has earned must-read status for the high net worth individual.

Cheshire

The Cheshire Magazine is the largest luxury lifestyle title for the North West of England, guiding VIP subscribers from the Wirral to Greater Manchester to the luxury lifestyle in the North West.

Yachts International

Each issue of Yachts International offers an insider's view into the luxury yachting experience, with insight into new boats and everything that's trending in the modern-day yachting lifestyle.

ICON

The ICON.ink editorial board strives to keep readers informed in a world of the information revolution.

PEAK

Connects a community of senior executives, industry leaders, and successful entrepreneurs with insightful business perspectives and all things luxury.

Epicure

Explore the universal language of food with epicure, a gourmet lifestyle magazine.

Forbes

An iconic media brand dedicated to those who have succeeded and those who strive for success.

LUXE

A quarterly magazine about fine living in Canada, covering such aspects of the luxury lifestyle as decor, style, travel, art, food, wine, and more.

NUVO

Combining style and purpose, NUVO magazine features and profiles exceptional people, places, and possessions.

LUXE.NET

Find yourself in the midst of news about luxury and its extravagant universe with the online magazine Luxe.net.

Lifestyle Asia

Standing at the forefront of current news and trends in Asia and around the world, Lifestyle Asia is your essential guide to upscale living.

LUXE Interiors + Design

For 15 years, the team has illuminated the fine design industry and connected an audience of more than 1.5 million affluent design enthusiasts with leading luxury design firms across USA.

Jing Daily

Jing Daily is the leading digital publication on luxury consumer trends in China.

Sphere

Immerse yourself in the best of luxury living with Sphere!

Luxury Lifestyle Magazine

A team of experts scrutinizes most of the hotels, restaurants, and consumer brands LLM covers, so readers can fully trust the information featured on the website.

Dujour

DuJour is a media brand that connects a highly coveted audience of more than a million readers with the luxury lifestyle in all its diversity and richness.

Interior Design

Interior Design enjoys one of the largest and most engaged audiences attracted by this media brand in its nearly 90 years of existence.

BOLD

Bold's adventurous team of writers and photographers brings sophisticated readers a luxurious experience of travel into the unknown.

Luxury Travel Mag

Australia's only magazine devoted exclusively to the high-end travel sector.

The Grid Asia

All the richness and diversity of the luxury segment in Southeast Asia are reflected in The Grid.
Residential Development (1)
Yacht Charter (1)

My Caribbean Charters MCC

My Caribbean Charters MCC, a yacht charter company situated on The British Virgin Islands, with over an impressive 40 years of combined experience in the yacht and luxury industry
VIP Serviced Apartments (1)

Suite.030

If you are looking to visit Berlin, one of the most magical cities in the world, Suite.030 are the ones to call.
Apartment Living (1)

NORT Properties

"We create living experiences." This statement sums up the foundation that NORT Properties is built on. The company manages all phases of the project development, from land procurement, planning, conception, building and sales.  
Penthouse Interior Design (1)

DUBAI DESIGN GROUP by Lora Bergiy

DUBAI DESIGN GROUP by Lora Bergiy was established in 1990 as a cutting-edge design company with its main headquarters in Dubai, UAE. The group are leaders in design in Dubai and has a well-known and positive reputation in the Middle eastern Market as leading designers and architects of royal palaces, private villas, government projects, commercial projects, and penthouses.
Spirit Brand (1)

Sugarbird Distillery

Sugarbird Distillery is an Original South African Spirit brand founded in 2017.
Eco-Retreat (4)

Mysk Moon Retreat

Mysk Moon Retreat is a luxury tented camp located just over 60kms away from Dubai, the bustling city of the UAE.

Mysk Al Faya Retreat

Mysk Al Faya Retreat rises out of the enchanting dunes that surround it, offering a boutique experience like no other.

Mysk Kingfisher Retreat

Set on an island off the east coast of Sharjah, Mysk Kingfisher Retreat is a haven of conservation.

Mysk Al Badayer Retreat

Mysk Al Badayer is a picturesque desert stop amidst the sweeping dunes of central Sharjah, comprising of tented and traditional home accommodation.
Contemporary Architect Studio (1)

SUPERFUTUREDESIGN*

SUPERFUTUREDESIGN is a creative lab that was born from the evolution of ASZarchitetti.
Architecture Residential Renovation (1)

Loft M by Estúdio Atelier, Lda

ATELIER is a Mozambican company dedicated to the realization of architectural projects covering different scales and programs.
Luxury Experience (1)

Original Beer Spa

Category: Best Luxury Experience (Beer Spa) in Prague, Czech Republic Original Beer Spa is an award-winning concept and high-quality brand on the market of wellness and spas worldwide. Original Beer Spa was founded in the Czech Republic and is now a global brand, operating a number of spas. The company won Luxury Lifestyle Awards in…