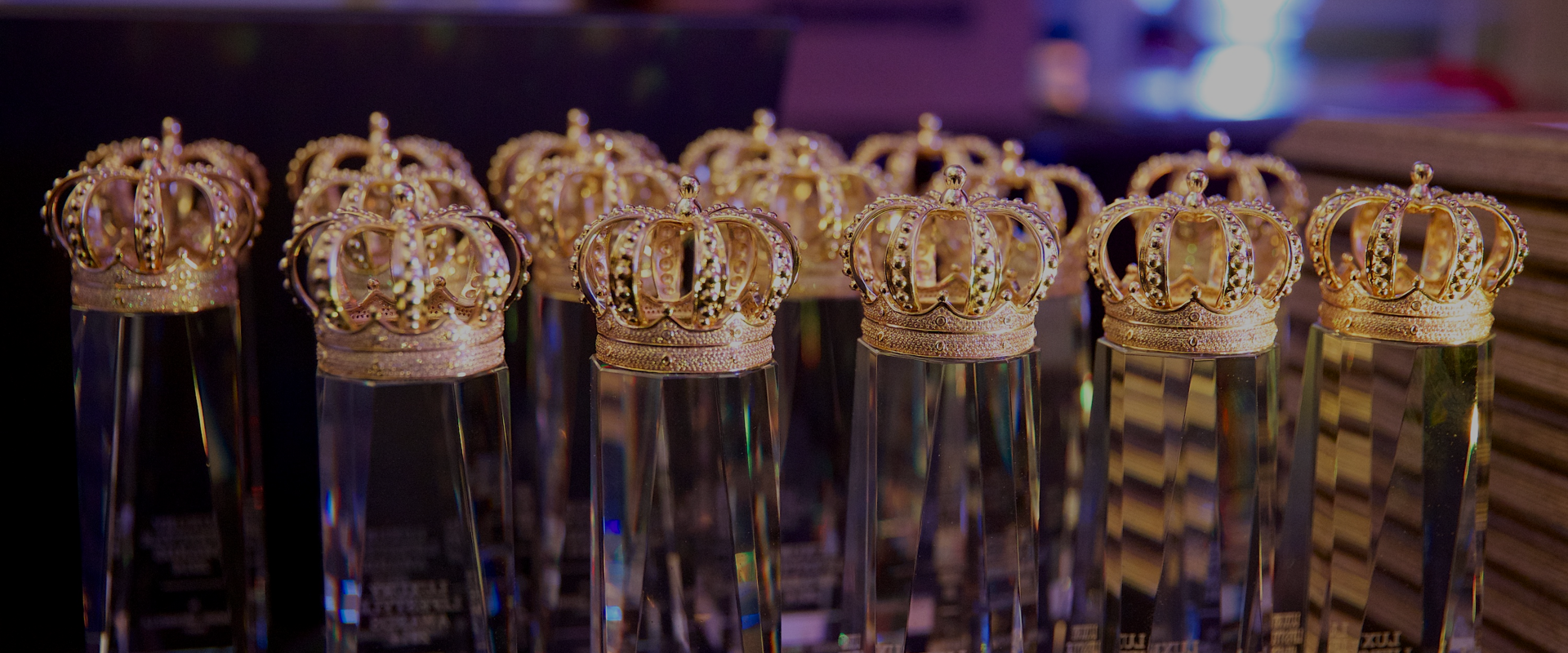 Winners in 2015 year
Spa (6)

Hilton Shillim Estate Retreat & Spa

The Shillim Spa at Hilton Shillim Estate Retreat & Spa offers among the largest and most comprehensive spa facilities in Asia. This Indian spa retreat encompasses 70 acres and offers a range of exquisite treatments. Discover 17 treatment rooms, a meditation cave and a relaxation center, as well as a salon and yoga pavilion.

Fivelements Puri Ahimsa

Nestled alongside the Ayung River in the lush highlands near the village of Ubud, Bali, Fivelements, Puri Ahimsa is a luxury eco-conscious healing resort, 70% of which is made out of bamboo.

AVi Spa

Built on a floating pavilion concept at Avillion Port Dickson, aVi Spa is a standalone double storey building on stilts that occupies approximately 7,000 square feet. The concept of aVi Spa is based on the aura of peace reflected in the stillness of the jade-green sea, the pervading silence and the glorious sunsets of the Straits of Malacca.

Al Faisaliah Spa by Espa

Creating Spas in the five star market around the world for more than 10 years, we have an intuitive understanding and creative adaptability to develop projects from conception and design, through building and starting up into fully operational and progressive facilities.

Celebrity SPA

Our spa-rituals and spa-programs is what we are perfect at! It is not only true joy and relaxation, but also a solution of many esthetical tasks: moisturizing and rejuvenating, body volume decrease, sculpting a beautiful shape, cellulite removal and much more.

DALOUK WELLNESS SPA

Dalouk Wellness Spa takes a holistic approach that offers deluxe spa treatments & features a very luxurious range of spa products to serve the mind, body & soul.
Event Agency (3)

Theme Weavers

They tap, they adapt, and they conceptualize. They like change. They like creativity. They like weaving- beautiful things out of nothing; dreams out of briefs. They take pride in executing dream-like set ups, they feel elated when their clients smile. They are Theme Weavers Designs!

BaliVIP Wedding

BaliVIP Wedding was founded in 2004 by Veronika Ika Prawasti, our perfectionist, details oriented senior bridal consultant. Being in the industry for more than a decade, we have learned along the way that no wedding is ever the same.

Luxury Events Phuket

Luxury Events Phuket is the leading luxury wedding planner company on the island of Phuket and Thailand. Catering for weddings, parties and corporate events, Luxury Events Phuket provides reliable and seamless service both managing expectation and delivery.
Restaurant (10)

Indigo

Indigo is one of India's premier restaurants. A "back-to-basics" address that serves up an eclectic European-Asian cuisine coupled with an expansive bar and banqueting facility, it opened its doors in April 1999. It was designed from day one, to embrace three basic principles of excellent food, warm hospitality and superior levels of service.

Antonio

Chef Antonio Coelho opened Antonio in 2008, with the aim of promoting Portuguese food and culture in Macau.

Starfish Bloo

Starfish Bloo is a casual, elegant seaside restaurant open for breakfast, lunch, Sunday brunch and dinner. The restaurant offers Pan-Asian culinary journey curated by Australian celebrity Chef de Cuisine Matthew McCool with seductive views of the Indian Ocean.

Joel Robuchon Restaurant at Resorts World Sentosa

Joel Robuchon Restaurant at Resorts World Sentosa is where fine dining becomes a sublime experience. We give you the very best of French haute cuisine through a repertoire of inventive French classics and an extensive wine list of over 1,000 premium wines from around the globe.

Marini's on 57

Malaysia's highest rooftop bar, Italian restaurant and lounge is located intimately close to the Petronas Twin Towers, and offers amazing 360 panoramic views of the Kuala Lumpur City skyline. Perched on the 57th floor of Petronas Tower 3, the venue comprises of three distinct spaces, each encapsulating different moods designed to enthrall all five senses.

Jahn by Conrad Koh Samui

Experience a complete luxury at stylish pool villa resort, Conrad Koh Samui is situated on the south-western tip of the island, overlooking azure reefs and majestic sunsets of the Gulf of Thailand from its unique position on a scenic hillside.

Nozomi

A Nozomi Franchise opened and operated under the flagship company, Modern Foods Limited, in September 2014.

Zuma Abu Dhabi

Zuma Abu Dhabi is the first fine dining restaurant to open on Al Maryah Island, also known as the Manhattan of Abu Dhabi. The restaurant is set on one floor and incorporates distinct lounge, bar and restaurant areas along with a small semi-private dining room, all with a water front setting.

East Pan-Asian Restaurant

Mamu (Rashidin Abd Rashid, Malaysia), the Chef of EAST restaurant, is a Master of Pan-Asian Cuisine who has work experience with world-known brands such as Formula-1, Hilton Hotel and personally with Hollywood stars (including Kate Moss, Alexander McQueen, Elizabeth Hurley and Naomi Campbell etc.). Mamu controls the whole working process starting from the purchase of products to serving the dish to the Guest.

Mangal Steak House

Mangal Steak House fully supports traditions of ecologically pure nutrition and serves only dishes prepared by professional chiefs with caring about the quality of products and your health, of course. Our steaks are not only food, but a gastronomical art. We are against complicated formulas and we don't use them. It's all about nature and simplicity nice steak and perfect red wine without any sauce, that camouflages its natural taste. What is the difference between Mangal Steak House and other steak restaurants? Our food got a soul.
Architect and Interior Design Studio (4)

Raseel Gujral Ansal Worxx

Established with a consummate vision of sophistication and luxurious living, Raseel Gujral Ansal Worxx is the brain child of one of India's leading lifestyle designers. Raseel Gujral Ansal and was born in 1986 with the objective of carrying out the business of exterior & interior design and the production of furniture & home accents.

Viterbo Interior Design

Founded in 1971, Viterbo Interior Design is an international interior design brand on a mission to Design Extraordinary Spaces for Extraordinary Clients. We are a full service interior design firm that handles a variety of projects in the residential and hospitality sectors, from personal residences to luxury hotels.

Design Spirits

Established in 1995, Design Spirits represents the fruits of the labor of Gary Lim, an aspiring interior designer with a great vision to revolutionize the interior designing world.

4 SPACE Interior Design

4SPACE is a diversified, dynamic and multi- talented firm advocating a humane approach, delivering innovation and quality in architecture, interior design and space design.
Jewelry Brand (6)

Mirari

Mirari is a fine jewellery company based in New Delhi that has established a reputation for creating individually crafted treasures and dazzling limited edition must-haves for todays discerning buyers clients seeking exclusive designs using only the rarest, unblemished stones sourced from around the world.

L'dezen by Payal Shah

Since the age of 21, Payal Shah has received numerous Young Entrepreneur of the Year awards in recognition of her jewellery brand, L'Dezen. Born and raised in Hong Kong, Shah grew up attending many of Hong Kong's jewellery fairs because of her father, who supplied gemstones.

Caratell

Caratell, one of the finest haute joaillerie atelier in the region, named as top 10 jewellery designer in Singapore is the fruit of Michael Koh's everlasting passion for designing and crafting original jewellery masterpiece. Every creation by Caratell is a fine work of jewel art – from the selection of rare and exquisite gemstones, to the highly inspired conceptual designs, continue the relentless pursuit of innovation and perfection in craftsmanship.

Artinian

Artinian is a specialized jewellery design and manufacturing company owned by Armenian brothers Arto and Saro Artinian.

L'azurde jewerly

Always seeking perfection and precision, L'azurde has excelled at the art of jewelry design, transforming every inspiration into a unique masterpiece, and with one beautiful design after another, it has evolved to become the largest gold and jewelry designer, manufacturer, and distributor in the Middle East and the fourth largest jewelry manufacturer worldwide. With the highest top of mind awareness in the region L'azurde is the first choice for the Arab woman.

Toujours Jewellery

Toujours Jewellery is a jewellery retailer committing to making fine jewels that can be enjoyed with comfort, glamour, and pleasure. Jewellery pieces in Toujours Jewellery are personal odysseys toward the re-discovery of beauty. Toujours Jewellery collection reflects sensitivity in design, execution and wearability.
National Fashion Designer (4)

Diva'ni

An expression of feminine grace, a celebration of an eternal love, a whole new embodiment of style and elegance; we are Diva'ni, India's first cinema inspired fashion brand. The lovechild of the movie giant Yash Raj Films and 65-year-old fashion mogul KBSH, Diva'ni aspires to create awe-inspiring Indian fashion.

Patricia Santos Couture

Patricia Santos is a young fashion designer based in the Philippines. She graduated from La Salle College International where she majored in Fashion Design. Patricia is a go-to designer for both private and public events. In 2012 at the age of 23, Patricia opened her wedding fashion line.

Zeina Slaiby

Zeina Slaiby is a Lebanon-based fashion designer. She became interested in fashion at a very young age, and began making her own creations while she was still a teenager.

MAMZI BY MARIAM ABDELGHANY

Born and raised in Cairo, Egypt her whole life, young in age as she is 24 and has had her passion for fashion since she was young as she was raised by a mother who loved buying tailored clothes and always used to tailor her birthday dresses for her.
Hotel (13)

Twelve at Hengshan

Twelve at Hengshan, a Luxury Collection Hotel, is a modern-Chinoiserie hotel on Shanghai's historic, tree-lined Hengshan Road. With its modern-Chinoisserie design, latest contemporary amenities and nature-inspired Zen ambience, it promises an exclusive oasis of urban chic in the heart of China's most cosmopolitan city.

The Upper house

The Upper House is a highly individualised small luxury hotel designed by Hong Kong architect Andre Fu.

AYANA Resort and Spa BALI

Named after a place of refuge for the gods in Sanskrit, the award-winning AYANA Resort and Spa BALI is a world-class destination resort located on 90 hectares of cliff-top land just 10 kilometers from Bali airport. Perched 35 meters above Jimbaran Bay, AYANA's majestic sunsets and ocean-front views across Bali's south-west coast are complemented by white-sand beach and shared facilities with neighboring RIMBA Jimbaran BALI by AYANA.

W Taipei YEN Chinese Restaurant

Welcome to the whirlwind world of W Taipei, an artistic icon right in the heart of the exhilarating Xinyi district where the city's most exuberant nightlife, scintillating entertainment, hottest fashion and other spectacular attractions reside.

PARKROYAL on Pickering's

PARKROYAL on Pickering, a PARKROYAL Collection hotel is an iconic hotel landmark in Singapore, with a stunning hotel-in-a-garden concept that incorporates energy-saving features throughout the building. The 367-room hotel offers uncomplicated, modern and efficient service and a team of hotel associates who are passionate about connecting guests to authentic local experiences.

Luxurious Island Comfort at the Heart of Boracay

Boracay Mandarin Island Hotel is a Triple A resort located at the beachfront of Station 2 in Boracay Island, Philippines. It has 52 rooms and suites and offers a modern Filipino design that captivates the essence of luxurious living in a tropical island setting.

G Hotel Kelawai

The shining gem in Penang, G Hotel Kelawai is built in the hustling thoroughfare and enjoys the limelight with the facade lit up by energy-efficient LED-colour changing and fading animation.

Vinpearl Luxury Nha Trang

Established in the very first year of the 21st Century, choosing the primitive and poor Hon Tre Island to invest into – it is a brilliant deep-thinking investment of Vinpearl. Today, Vinpearl has overcome all difficulties and challenges to affirm its capability, becoming internationally renowned for tourism, resort and recreation services.

Sofitel So Bangkok

Sofitel So Bangkok is introducing a new chapter of design hotel, where creativity and innovation have no boundaries, the product of a masterful collaboration between Thailand's best known architect and designers.

Waldorf Astoria Jeddah Qasr Al Sharq

An oasis of tranquility, the Waldorf Astoria Jeddah represents the epitome of luxury. Each of its prestigious suites, rooms and restaurants reflects the sheer opulence that is present in every detail of the decoration.

Waldorf Astoria Ras al Khaimah

Waldorf Astoria Ras al Khaimah opened its doors to international travelers in August 2013 and has gained an enviable reputation as one of the UAE's leading hotels. Part of the prestigious brand Waldorf Astoria Hotels & Resorts, Waldorf Astoria Ras al Khaimah is part of an exclusive collection of properties known for offering true Waldorf service, truly inspirational environments and unforgettable experiences. Inspired by New York's legendary Waldorf Astoria, each hotel in the fast growing brand has its own distinct character, timeless architecture and special history.

Rixos Sharm El Sheikh

Rixos Sharm El Sheikh is rated among the best All Inclusive Resorts in the world. This Luxury 5* Resort offers elegant, comfortable accommodation with the highest level of personalized and professional service. The property enjoys a 330 meter private beach with jetty and Diving Center.

Palmalife Marina Hotel

Palmalife Marina Hotel, owing its private cove, locating at Palmarina Bodrum; the Diamond of Turquoise Riviera, situated in Yalikavak on Bodrum Peninsula was acquired in May 2011 and reconstructed by PALMALI Group, the only Mega/Giga Yacht marina in Turkey and largest marina in the region. With their dynamic environment, Palmalife Marina Hotel and Palmarina Bodrum have changed not only the perception and fate of the region but also the seasons. It is warm and vivid all year long with its topnotch quality and high end service mentality.
Boutique Hotel (1)

Hanging Gardens of Bali

Hanging Gardens of Bali is an award-wining, luxurious destination nestled deep in the heart of the jungle.
National Luxury (5)

Chenergy

Chenergy is strength and mind stimulation forces, represented in high-end metal statues and various artistic works. This forces are generated from long and continuous experiments, along with fresh and innovative ideas from time to time. Every work is a masterpiece, produced by means of serious processes through highly skilled hands.

SYLKA Carpets

SYLKA is one of the leading manufacturers of luxury faux-silk carpets currently available. Emanating luxury and quality, SYLKA uniquely combines the delicacy of natural silk with outstanding durability to create a truly outstanding collection of rugs and carpets that are perfect for use in home interiors, yachts and commercial purposes such as corporate venues, hospitality, exhibitions and luxury hotels.

PASHA Life Insurance

PASHA Life Insurance OJSC, with around 40 million USD authorized capital, is a part of PASHA Holding Group of Companies, carries out its activity on the basis of the official registration at the Ministry of Taxes of the Republic of Azerbaijan dated 24.11.2010 and the license for provision of services for life insurance dated 14.02.2011 issued by the Ministry of Finance of the Republic of Azerbaijan.

Sia Moore Architecture Interior Design

Sia Moore Architecture Interior Design is an Istanbul based design studio, developing architectural and interior projects along with conceptual design that engages issues of creativity and knowledge, realism and imagination, function and culture. Banu Altay established Sia Moore in Istanbul in 2009. She was born in 1974, graduated from Istanbul Technical University Faculty of Architecure….

FANILLA COUTURE

Fanilla Couture is a T-shirt brand, which added glamour to the T-shirt fashion scene in Qatar and has made the T-shirt not only an option of casual apparel, but also an elegant choice for comfortable wear. If you choose a Fanilla Couture T-shirt you enter a world of luxury and distinctiveness, because everything about it is special. Looking at each design there is a unique unparalleled story behind it.
Travel Agency (1)

Trails of Indochina

Established in 1999, Trails of Indochina fast became known as a key pioneer in the development of luxury travel in Vietnam and subsequently, Southeast Asia with expansion over 16 record years.
Villa Rental and Accommodation Service (2)

Sansiri PLC

Sansiri is widely regarded as Thailand's leading developer of quality houses, townhouses and condominiums. From premium villas to luxury condominiums, we provide homes with carefully designed spaces, where every detail is thoroughly considered without compromising aesthetics or function.

The Luxury Signature

A full-service luxury villa rental company with the highest form of standards, The Luxury Signature provides every discerning traveler with a first-class selection of luxury villas and vacation homes to rent. Never compromising quality, each villa is an incredible experience in opulence, comfort, and privacy, with modern facilities and a highly capable in-house staff, featuring world-class chefs and dedicated concierge available to attend to every needs and desire.
Cosmetics (1)

Erb cosmetics

Erb was founded in 2000 by Pattree Bhakdibutr, a leading Thai fashion designer who believes in living a life filled with passion. Among the many inspirations that led to creation of Erb were childhood memories of the lovely herbal aromas Pattree enjoyed whenever she tenderly massaged her grandmother.
Aviation (1)

MJets

MJets is Thailand's leading private jet operator, operating the largest and most diverse charter fleet in all of Southeast Asia. MJets provides non-scheduled, professionally-accredited, top-of-the-range charter services with its fleet of three Gulfstream and 3 Cessna aircraft, including a Gulfstream GV and a Cessna Citation X.
Yacht (1)

Royal Phuket Marina

Royal Phuket Marina is a distinguished world-class destination combining luxury waterfront living with a state-of-the-art marina. Asia's most sophisticated high-tech yachting haven, Royal Phuket Marina is the proud holder of the prestigious 5 Gold Anchor Award bestowed by the British Yacht Harbour Association.
Real Estate Developer (2)

Alfardan Properties

Alfardan Properties is one of Qatar's premier leading companies that provide real estate solutions and services. Established in 1993, the company specializes in property development and management and offers a high performance portfolio of architecture projects coming from around the country bearing its signature mark of excellence in the highest level and full customer satisfaction.