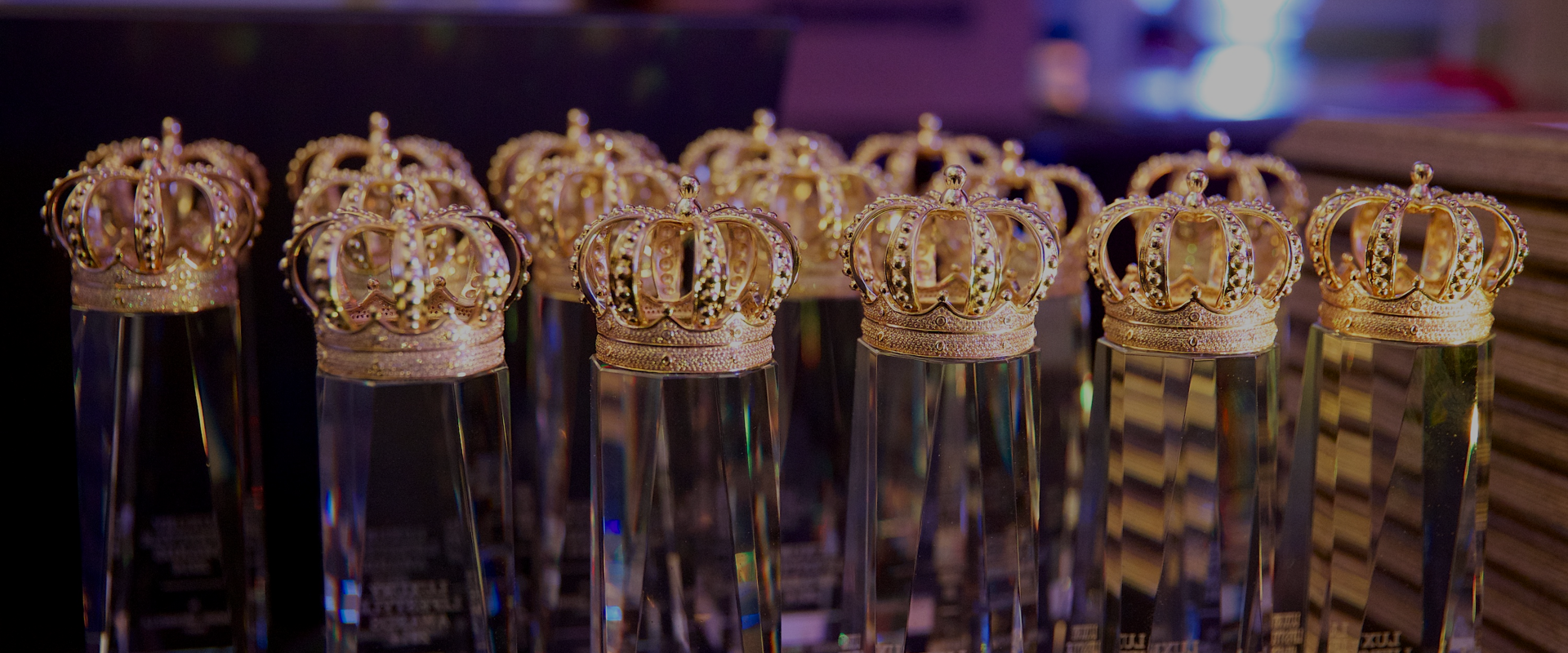 Winners in 2014 year
Architect and Interior Design Studio (6)

Altercasa

Many years of experience in the field of construction bureau managers ALTERCASA guarantees each client the best conditions for cooperation, quality control and transparency of all business processes.

FullHouseDesign

FullHouseDesign is a family-creative union of Pavel Ivanov and Maria Ivanova-Sorokina, personifying the combination of rationality and creativity, a male and female approach to design. The ability to look at the task from different points of view, allows you to work in different directions, and most importantly – to create thoughtful, stylish interiors.

Increation

Increation creates interiors, which are contemporary, functional and timeless, growing the potential of your home or commercial property. Modern or classic, we design spaces conducive to work, rest or play for homes, spas, hotels or commercial offices.

MKV Design

Our mission is to create environments that deliver on every level. Aesthetic, practical, commercial, experiential. We achieve this by applying intelligence to design.

NG Interior Design

A distinctive feature of our interiors is their uniqueness. We create ideas from scratch, not limited to the framework of the industrial design industry, and we guarantee 100% embodiment of an Idea.

Luxoria Interiors

Luxoria has since 2007 specialised in home renovations: apartments and villas. Luxoria offers it's expertise in architecture, interior design and decoration in Paris, Monaco, Nice, Cannes, Cap-Ferrat, Cap d'Antibes and Mougins.
Event Agency (1)

Elegance catering

The efficiency of the catering companies determines the whole complex of correctly chosen solutions. An interesting menu and its high-quality execution, original design and proper serving, high-class service and impeccable service.
Hotel (5)

Rixos Krasnaya Polyana Sochi

A dream-like holiday behind the vast mountains is awaiting you. Only thirty minutes of distance from Black Sea, and beyond the snowy Caucasia Mountains.

Grandhotel Hessischer Hof

See for yourself – Enjoy a grandhotel par excellence, based on values, service, hospitality and high quality. My team and I look forward to your visit at the Grandhotel Hessischer Hof.

Grosvenor House Apartments by Jumeirah Living

Combining the redefined services of a luxury apartment with the privacy, comfort and generous living space of a contemporary Mayfair residence. Grosvenor House Suites by Jumeirah Living offers a unique experience at London's most exclusive address.

Regnum Hotel

Nestled on an immaculate white sand beach overlooking the Mediterranean Sea, Regnum Carya is an unparalleled private resort paradise in Belek-Antalya, Turkey. Just 25 minutes from Antalya International Airport and boasting an extensive range of family friendly amenities, this all-inclusive 5-star luxury resort features an exquisite choice of guest accommodation.

Edition Hotel

The Bodrum EDITION is located just 3 kilometers from Yalikavak Marina at the western point of the Bodrum peninsula. The hotel features 102 guest rooms, suites and villas, most with views of the Aegean Sea — some with private pools, balconies and gardens.
Fitness and Wellness (1)

World Class Zhukovka

World Class Zhukovka is a country club of a closed format with an exclusive individual service. Designed by the leading British design studio HBA, this fitness space meets the atmosphere of comfort, inspired by the interiors of deluxe-hotels. Personalization of services provided at the highest level is a distinctive feature of the club: for example, one of the additions to the club card is escort by the Quintessentially concierge service.
Jewelry Brand (2)

Ilgiz Fazulzyanov

Ilgiz Fazulzyanov is the winner of numerous most prestigious exhibitions of jewellery art in Russia and abroad. His collection includes several dozen degrees and professional awards, including the first prize at international competition for young jewellers of the Muslim countries and a Grand Prix at one of the world's leading jewellery trade shows, Hong Kong International Jewellery Fair.

Gallery Diamonds

GALLERY DIAMOND has exclusive co-operation with the best diamond manufacturers, and diamond brokers in the field, mainly from the Antwerp diamond market, members of the ANTWERP DIAMOND BOURSE, while having also the ability of entering the markets of Israel, New York and India.
Real Estate Developer (5)

Baikal Residence

The Lodge Hotel "Baikal Residence" : two mansions built in old Russian style, 17 rooms. The territory is closed and guarded 24 hours, not available to unauthorized persons.

Tal Residence

In the most beautiful part of Riga's "Quiet Centre", surrounded by Jugendstil buildings included in the Culture Foundation of UNESCO, TAL RESIDENCE building appears – the architectural monument of the 21 century.

Legend Jurmala

The apartment complex LEGEND. is formed by numerous buildings including three apartment buildings, Villa Churchill, Villa Hepburn, Villa Dietrich, a private villa, named Villa Hemingway, a club house with a restaurant and a wine bar Villa Tiffany. The complex on the coast of Jurmala has no rivals.

Boulevard of Fountains

It is a full cycle company providing all services for construction development. The company has a team of high level specialists of various segments of the real estate and development market, and they can manage projects of any complexity.

Theseus Beach Village

The development which contains all our properties for sale is the property of the Greek company TEAK S.A. of Heraklion, Crete. This financially sound company has invested considerable sums in developing the project's infrastructure, and has proceeded with the construction and completion of the first 145 housing properties.
National Luxury (4)

Meissen

Since its founding in 1710, the Meissen porcelain manufactory has stood for the highest-quality porcelain and the utmost workmanship, represented around the world with the insignia of two Crossed Swords in cobalt blue.

Thomas Lyte

Thomas Lyte is a modern English luxury brand specialising in exquisite leather accessories and silverware. Renowned as one of the world's greatest trophy makers, we are experts in the design and creation of premium trophies, silver trophies and bespoke awards & medals. We also create beautiful bespoke objects and provide luxury corporate gifts.

Exclusive Group

Exclusive Group is a recognized leader in creating commercial and individual interiors "turnkey" ready to offer all necessary things – from the staircase to the coffee service.

Maria Mastori

Maria Mastori lives in Athens serving the art of contemporary jewelry design.
Boutique Hotel (2)

The Urban Villa

This private residence, or as it is called these days 'Boutique Casa' is a haven of peace with outstanding views, tucked away in the mountains behind Marbella. Despite its peaceful location, it's just a few minutes' drive away from the famous beaches, golf courses, exclusive Puerto Banús marina, Marbella's beautiful Old Town & the exciting Andalusian lifestyle the coast has to offer. The Urban Villa is the perfect base for a holiday in Marbella and to explore all that Andalucia has to offer.

Five Seas Hotel

An open space that evokes a feeling of escape, of foreign lands, and a veritable treasure trove of dreams where each guest imagines their own personal journey.
Spa Resort (2)

Abama Hotel Resort

Abama Resort is an exclusive 400-acre vacation and residential destination offering Michelin-star dining and world-class service to those who prefer tranquillity over fanfare. And with the majority of our terrain dedicated to our luxury properties, this is an ideal place to live or visit. Our undisturbed beach, sumptuous spa and year-round springtime climate provide a welcome retreat just a few travel hours from most major European cities.

Energetikas

The Health Center "Energetikas" has long lasting traditions of nurturing treatment. It was founded in 1986. Since then people from Lithuania and abroad have been and still are choosing "Energetikas" for rest, medical treatment or simply to strenghten health with our health improvement programs which are specifically selected by our highly qualified staff depending on the state of each one of you personally. We are here to improve your health condition, reveal your beauty and to boost your mood!
Restaurant (1)

Ora d'Aria

We trust in the "passaparola", or word of mouth, from the people that matter most – our diners and, in turn, friends. Indeed we have spent precisely nothing on advertising since opening.
Golf Club (1)

Capitals golf club

Since ancient times, people have been attracted by places that breathe in the spirit of greatness. Nature and history left a clear stamp in this area surrounded by the surging hills of Aukštaitija and the forest of Dzūkija. The moving glaciers in this area have formed the surface of the earth so that it is ideal for a golf course.