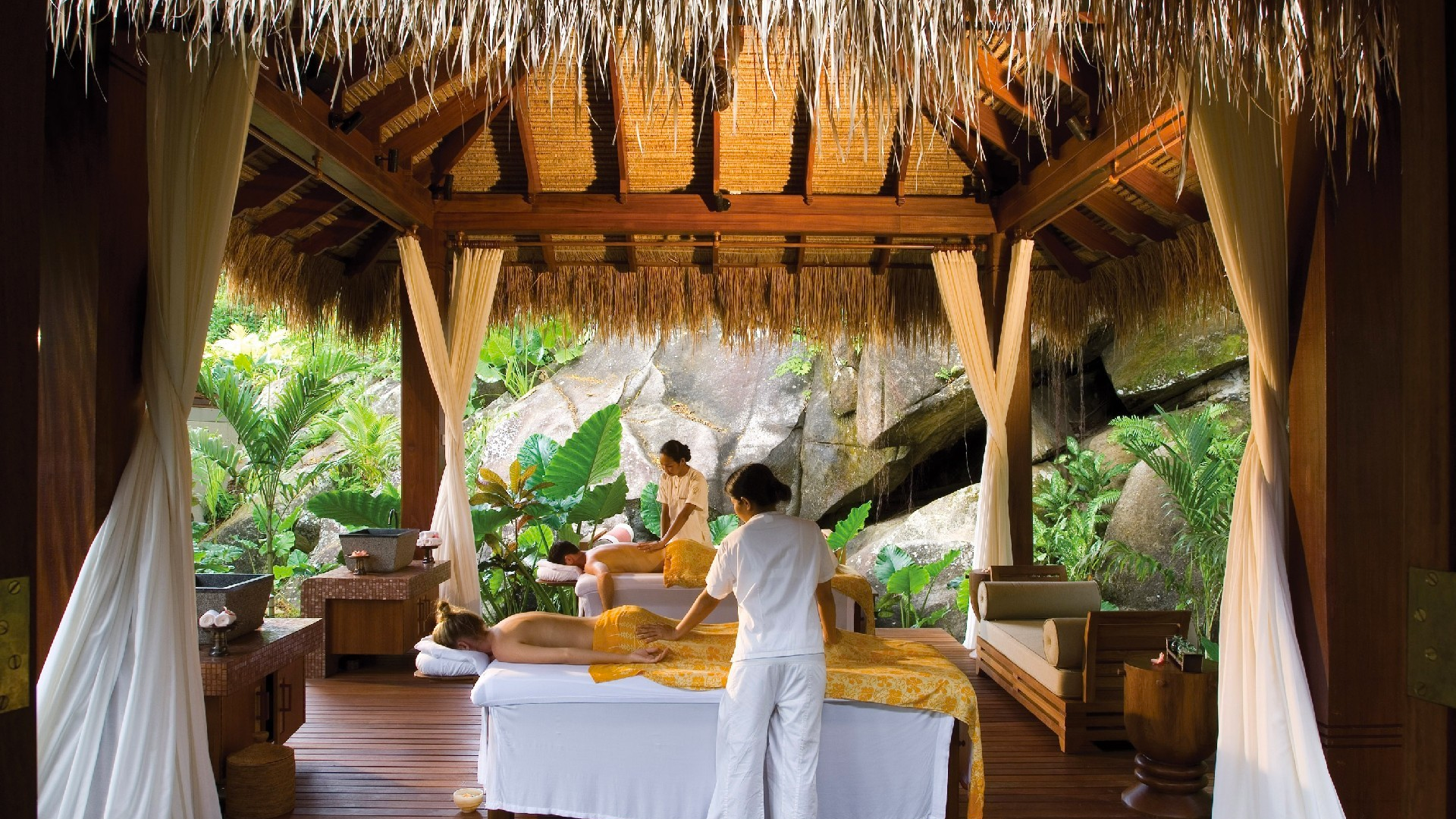 Spa Resort
Bellagio Spa & Salon

The Spa & Salon at Bellagio demonstrates commitment to the Earth and provides treatments and services aligned with the Bellagio Conservatory. We invite our guests to a worldwide tour through the diverse variety of seasons and continents. The essence of every season is recreated with plants, flowers, trees and water features thoughtfully arranged to inspire the full splendor of distinctive sights and colors of spring, summer, fall and winter along with a special display for the Chinese New Year.

Abama Hotel Resort

Abama Resort is an exclusive 400-acre vacation and residential destination offering Michelin-star dining and world-class service to those who prefer tranquillity over fanfare. And with the majority of our terrain dedicated to our luxury properties, this is an ideal place to live or visit. Our undisturbed beach, sumptuous spa and year-round springtime climate provide a welcome retreat just a few travel hours from most major European cities.

Energetikas

The Health Center "Energetikas" has long lasting traditions of nurturing treatment. It was founded in 1986. Since then people from Lithuania and abroad have been and still are choosing "Energetikas" for rest, medical treatment or simply to strenghten health with our health improvement programs which are specifically selected by our highly qualified staff depending on the state of each one of you personally. We are here to improve your health condition, reveal your beauty and to boost your mood!