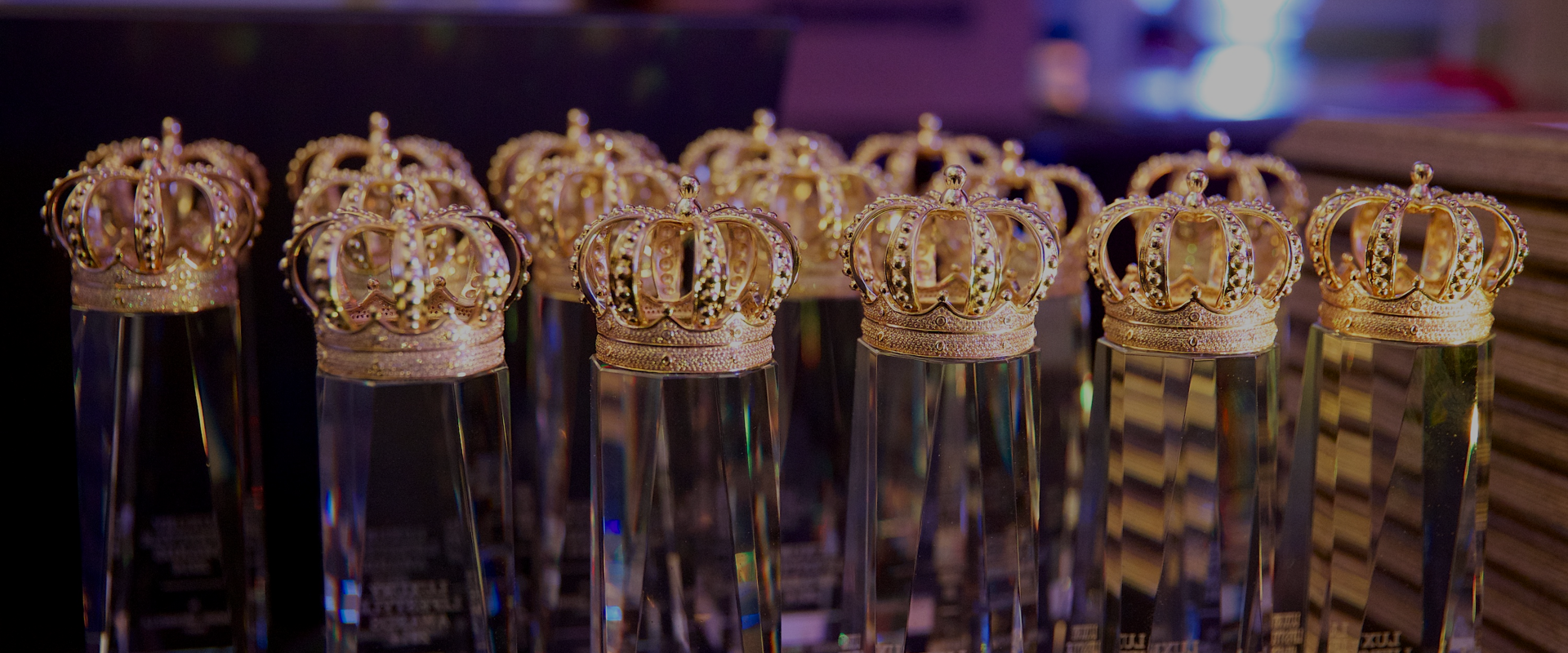 Winners in 2018 year
Jewelry Brand (1)

Qeelin

Created in 2004 by Dennis Chan, Qeelin is a fine jewellery brand which takes inspiration and emotional resonance from Chinese symbolism. The brand creates exquisite jewellery intended for daily wear that is meaningful, contemporary, and universal.
Villa Rental and Accommodation Service (65)

The Luxury Signature

The Luxury Signature is a Hong Kong company founded in 2013, specializing in luxury private vacation villa and holiday homes in Asia; with premium quality villas in Phuket and Koh Samui in Thailand and Bali in Indonesia as well as high-end chalets in the ski resort of Niseko, in Japan, the powder capital of the world.

Blue Collection

Blue Collection was established in 2012 with the purpose of providing Selective Real Estate Services, Luxury Villa Rentals, Event Planning and Management, Private Jet & Yacht Chartering, Premium Concierge and Close Protection Services in Mykonos Island to companies and organizations in the Private and Public Sector.

Haute Retreats

Haute Retreats is a world-class company, an independent rental platform that brings together the Top in the luxury villa rentals market around the globe.

THE LUXURIANS

THE LUXURIANS is a newly established Luxury Villa Rental company with a focus on personalized luxury vacation in Greece. THE LUXURIANS features a fresh and exclusive villa Portfolio of more than 300 of the best-designed villas in Greece, in more than 25 destinations, especially addressed to luxury travelers.

The Greek Villas

True Luxury…combine a Five Star hotel experience with the feeling of your own home from home. Create memories with family and friends in the most beautiful villas in Greece. Put together by the industry leading Greek villa rental company.

Luxury Retreats

Luxury Retreats is a full service villa rental company dedicated to creating authentic travel experiences. Complimentary guest support includes a team of villa specialists dedicated to finding our guests the perfect home to stay in, and a 24/7 personal concierge service to assist with details big and small.

Top Villas

Top Villas gives you access to more than 4,000 of the world's best luxury vacation rentals. Unbeatable service is at the heart of everything we do, so whether you choose a condo, a beachfront villa on a Caribbean island, or a 14-bedroom vacation home near Disney World, you're guaranteed* the best rates and the best possible experience.

Greek Villas Boutique

A Boutique Vacation Rental Agency is an Athens-based boutique vacation rental agency and knows Greece better than anyone. With a curated portfolio of the most stylish, comfortable and beautiful villas around Greece, we seek to bring charm.

Bright Blue Villas

Welcome to Bright Blue Villas, a luxury villa rental company in Greece delivering inspiring holiday experiences for the independent-minded, savvy traveler, who wishes to discover the authentic, intimate side of Greece from the privacy of a luxury villa.

White Key

White Key was established 12 years ago, pioneering the way of the Greek luxury villa rental industry. It is run by native Greeks with multinational backgrounds, a fable for entertaining and fine food, an eternal sensitivity for children and finally, a true passion for quality and service.

James Villa Holiday

The finest villas handpicked in every location to suit every holiday – from countryside to coast and rural to resort.

Five Star Greece

Are you dreaming about a glamorous terrace with sunset views over the sparkling Aegean, a garden shaded by olive trees and waving cypresses with a path down to a little beach?

Book and Dream

Bookndream.com is an American based travel e-commerce company which features luxury villas in more than 300 locations worldwide. With a mission to provide the most deluxe residences and travel services, Bookndream.com invests in digital technology that helps homeowners/managers, as well as travelers around the world, to showcase their portfolios.

Coldwell Banker Global Luxury

The Coldwell Banker Global Luxury® program redefines the world of luxury real estate marketing. The prestige of our name combined with state-of-the-art technology, bespoke marketing strategies and one of real estate's most robust global networks encompassing 92,000 independent sales associates in approximately 3,000 offices in 47 countries.

Le Collectionist

Le Collectionist was born out of a desire to travel differently; far from stagnant trips filled with standardized places and played out experiences. A new way to travel — free and authentic, in private homes.

Luxury Rentals HomeAway

HomeAway has the best websites around the world to book beach homes, cabins and condos. With more than two million places to stay in 190 countries, travelers can find the perfect vacation home to meet their needs, whether it's a pet-friendly beach house for 12 or a treehouse for two.

VRBO

We give travelers, owners, and property managers the tools, data, and insights they need to create the best all-around experience.

Villas of Distinction

Creating one-of-a-kind getaways and lasting memories at the world's top villas. As the premier villa rental company, we offer luxury properties ranging from one-bedroom penthouses to 42-bedroom estates in over 50 destinations around the world.

Oasis Collection

Check out of your daily routine and check in with us. The best homes, in our favorite cities, and even those little shampoo bottles you love. This isn't your average short term rental. This is home meets hotel.

Booking

Established in 1996 in Amsterdam, Booking.com has grown from a small Dutch start-up to one of the largest travel e-commerce companies in the world.

Edge Retreats

With insider access to the world's best luxury villas – we work with owners and property managers across the globe to bring you over 4000 of the finest properties in 50 countries. Expect architectural beauties, Instagram-worthy interiors and minimalist masterpieces.

Tripadvisor

TripAdvisor, the world's largest travel site, enables travelers to unleash the full potential of every trip. TripAdvisor provides travelers with the wisdom of the crowds to help them decide where to stay, how to fly, what to do and where to eat.

Luxury Retreats

Luxury Retreats is a full service villa rental company dedicated to creating authentic travel experiences. Our complimentary guest support includes a team of villa specialists dedicated to finding our guests the perfect home to stay in, and a 24/7 personal concierge service to assist with details big and small.

Abercrombie and Kent

At Abercrombie & Kent, we strive at every turn to redefine your notion of what is possible on a vacation. Our approach combines singular service with insider-access opportunities unlike any you have experienced before.

Allsopp & Allsopp

Allsopp & Allsopp is a family founded and international award-winning property services company operating a traditional British estate agency model in the both the United Arab Emirates and United Kingdom.

Deluxe Holiday Homes

Find the best vacation rental apartments in Dubai at affordable rates. Browse through our extensive list of furnished apartments now.

Dubai Holiday Villa

All our beach villas are located on The Palm Jumeirah Dubai, each with their own private pool, steps from the garden directly to the beach and within easy reach of all the attractions and shopping that Dubai has to offer!

Hamptons International

Hamptons International is a premier international real estate company in Dubai offering an extensive portfolio of properties in the UAE and internationally. With more than 140 years of experience, we offer unrivalled expertise and services in Residential / Commercial Sales and Leasing, Property Management and Valuations and Research, and management of new off-plan project launches.

Haute Retreats

Haute Retreats is a world-class company, an independent rental platform that brings together the Top in the luxury villa rentals market around the globe. Haute Retreats captures the very essence of a personal and exclusive travel experience by providing luxury villas to rent that guarantee a memorable vacation that meet high standards of a 5 Star Hotel.

Jumeirah Malakiya Villas

Hidden within Madinat Jumeirah's captivating waterways and architectural marvels is the resort's most luxurious accommodation – the Jumeirah Malakiya Villas. Literally translating to into 'royal' in Arabic, 'Malakiya' epitomises the height of luxury, with beautifully appointed and spacious guest rooms and suites

Kennedy Towers

Kennedy Towers is the UAE's leading short term rental operator specializing in high end residential accommodation for holiday makers and corporate travelers and the partner company of Edwards and Towers, Dubai's number one real estate service provider with over 15 years' experience in the UAE.

Keys Please

First Licensed holiday homes rental in Dubai Since 2004. Short term holiday homes in Dubai are available on weekly and monthly basis.

La Verda

La Verda is one of Top Hotels located in the heart of Dubai Marina, offering luxurious serviced suites & villas along with various amenities.

Luxhabitat

Luxhabitat is Dubai's only high-end real estate brokerage company, setting extraordinary records in the marketing and selling of the most important residential properties. We extend to you our brokerage firm's tradition of stability, integrity, personal attention and breakthrough innovation. It is this unique combination of old ideals and new ideas that sets Luxhabitat distinctly apart.

Medlock Villas

Introducing Dubai's leading holiday home operator for short and long term rentals, in the emirate's most desirable areas. We cater to families with young children, groups, and corporate guests – providing sublime pool villas close to fantastic amenities.

Premier Estates

Premier Estates, a British run real estate company has earned its reputation as a boutique real estate company that has reformulated the standards of client relations in the Dubai real estate industry. We are known for providing unparalleled professional service to our local and international clients who are interested in the UAE and International property markets.

Asian Luxury

Asian Luxury Villas offers vacation villa rentals in Thailand (Koh Samui and Phuket), Bali and Sri Lanka. Choose from our portfolio of more than 330 carefully selected villas for an authentic holiday experience in Asia. We take pride in providing a bespoke and exclusive service to our clients looking for the perfect holiday villa. Our staff and management have lived in Asia for more than 20 years and we have many years of experience matching our clients' requirements with our villas.

Luxury Retreats

Luxury Retreats is a full service villa rental company dedicated to creating authentic travel experiences. Our complimentary guest support includes a team of villa specialists dedicated to finding our guests the perfect home to stay in, and a 24/7 personal concierge service to assist with details big and small.

Asia Villas

A dream vacation is more than travelling to a destination. It is the experiences and lifelong memories you create with your family and friends when you arrive at your destination. At Asia Villas we can create that luxury experience for you in the most beautiful villas in tropical Asia and we can fulfill your dreams and desires of the perfect vacation.

Elite Havens

Elite havens was established in 1998 and is Asia's market leader in luxury villa rentals. Our collection of hand selected villas coupled with outstanding customer service has earned us our enviable reputation.

Time & Place

Time & Place was founded in 2001 by Mitch Willey, an international lawyer with a penchant for real estate, travel and hospitality. Over the last 12 years, the company has grown and expanded and currently offers luxury vacation homes in over 45 coveted destinations around the world. We curate all of our homes to deliver the best luxury accommodations, and pair them with local Concierge service who tailor and personalize your travel experience to create an unforgettable vacation.

Rental Escapes

Rental Escapes is a luxury villa rental agency. We specialize in creating luxurious getaways in the worlds most beautiful destinations.

Villanovo

VILLANOVO, an agency specializing in upscale rental of luxury villas, charming houses and luxury homes for an unforgettable holiday, owns the Villanovo and 1001 Villas trademarks. We are fully financially bonded and bound by professional codes of conduct, complying with the latest European directives. Your money is "safe" and your rights protected with a reputable and professional holiday company.

Villaway

Villaway offers the finest luxury vacation homes and villa rentals worldwide. Choose from one of over 5000 villas in Los Angeles, Palm Springs, Riviera Maya, and hundreds of other popular vacation destinations.

Heaven Rentals

Because a spectacular infinity pool might be ideal for a group of friends but not carefree for parents of young children. Because a gym room might be essential to fitness lovers but a family will find more use for a bunk bedroom or a playroom to keep kids of every age entertained. We select the finest luxury private villas which meet your holiday expectations.

Home Away

HomeAway is a world leader in vacation rentals. Through HomeAway, owners and property managers offer an extensive selection of vacation homes that provide travelers with memorable experiences and benefits, including more room to relax and added privacy, with sites representing more than two million places to stay in 190 countries, and is a part of the Expedia, Inc. family of brands.

John Taylor

John Taylor is a leader in luxury real estate services with over 150 years' history and a presence in eleven countries around the world, offering clients extensive access to prestigious and sought-after luxury properties.

Luxury Retreats

Luxury Retreats creates personalized villa vacations, offering over 3,000 villas in over 90 destinations. Its global team of 200+ passionate travel enthusiasts & partners hand-pick and professionally inspect each luxury villa ensuring that its guests are offered the very best.

Homebase Abroad

Villa travel with Homebase Abroad is all about location. Historic castelli in Tuscany, clifftop homes in Amalfi and sprawling farmhouses with views that take your breath away. Our curated collection of villas are an expression of each region.

The Best In Italy

The Best in Italy was founded in 1982 by Count and Countess Brandolini d'Adda when they began renting their own property near Siena to acquaintances in the United States. After the first successful year many of their friends and relatives throughout Italy asked that their properties be managed by The Best in Italy. Their portfolio of castles, palaces, villas and country homes now total more than 80 in number and are located in the most prestigious locations in Italy. All homes come with staff, swimming pools, fine furnishings and many offer a large number of additional amenities.

The Thinking Traveller

The Thinking Traveller is a multiple award-winning villa rental company specialising in luxury villas in the Mediterranean regions of Sicily and Puglia in Italy, The Ionian and Sporades islands in Greece and Corsica in France. All our villas are exclusive to us, and not available on any other websites, enabling us to provide deep knowledge of our villas and our regions and exceptional levels of quality and service.

IC Bellagio

An award-winning destination management company for Italy, IC Bellagio offers bespoke travel experiences and exclusive villa rentals for thousands of discerning travelers each year. From Italy's rich history to its design-focused present, with a whole host of offbeat, non-Googleable experiences in the mix, we pride ourselves on providing the unpredictable – whatever the traveler's whim.

Dream&Charme 

Dream&Charme represents a network of over 500 Estates and a community of owners who give their special guests the opportunity to live their villas and castles as if they were the owners, for stays or for very special events. Dream&Charme is world-renowned as a Italian leading company selecting with its own standards and promoting exclusive properties and unique experiences in Italy (fine dining, top wine, supercar, top golf, superyacht, fashion, design and more.

Italy Perfect

These hand-picked Italian vacation rentals offer every comfort within the best locations in Italy. Whether your preference is city, country or coast Italy Perfect have properties that will make your vacation dreams come true. The perfect location, the perfect rental, the perfect stay – Italy Perfect.

Luxury Retreats

Discover the possibilities. With hand-picked, private properties around the world, our tailored collections promise the perfect vacation home for every occasion. Whether for a large group getaway or an intimate vacation for two, travel inspiration awaits.

Edge Retreats

Each villa is hand-picked by the Edge Retreats travel tastemakers – bringing you a curated collection of the best in style and design, across the world's most coveted destinations. You can rest easy knowing you're enjoying the most competitive rates in the market as Edge Retreats negotiates directly with their network of luxury villa managers and private owners on your behalf.

Top Villas

From Orlando to the Caribbean, our carefully selected vacation rentals offer unrivalled levels of luxury. Top Villas' knowledgeable local experts can help you plan the perfect trip and arrange travel extras.

ALPINE GURU

Alpine Guru prides itself on travel planning with a personal touch. Using their first-hand knowledge they help you to find luxury ski chalets in the world's most exclusive ski resorts always ensuring you have a great holiday.

 LaCure

LaCure launched in 1979 with a few properties and a big idea. Their villas and private residences would provide a clear alternative to the usual hotels and resorts, and appeal to the most discriminating travelers. We would handle every aspect of their experience, from finding the ideal property to planning an unforgettable trip, to providing dedicated on-the-ground support.

Abercrombie and Kent

A&K's range of luxury villas has been carefully selected to provide guests with the greatest level of comfort, facilities and service. Their travel specialists visit and inspect each property on a regular basis. They do this to ensure that the expectations we set before you arrive are matched, and indeed exceeded, by the end of your trip.

Luxury Retreats

Equipped with high-end amenities in the world's most stunning locations, each one of our 4000+ villas is carefully handpicked using a 240+ checklist. Available round-the-clock, your personal concierge will handle all the details, from last-minute itinerary changes to exquisite local experiences.

Villa Guru

At Villa Guru we pride ourselves on travel planning with a personal touch. Using our first-hand knowledge we help you to organise luxury villa holidays in the most popular destinations in Europe. We also have a unique collection of some of the most amazing private islands around the world.

Villa Club

The number one choice for villa holidays with the best selection of villas and apartments and exclusive benefits and service for guests.

Neverland Properties

We like to think of ourselves as a small but perfectly formed real estate agency. Working you get the exposure, knowledge and expertise you would expect from a large agent, but the service you will only receive from a smaller business built around 100% client, owner and tenant focus.

Luxury Retreats

Luxury Retreats is a full service villa rental company dedicated to creating authentic travel experiences. Our complimentary guest support includes a team of villa specialists dedicated to finding our guests the perfect home to stay in, and a 24/7 personal concierge service to assist with details big and small.
Architect and Interior Design Studio (31)

Flair Egypt

Based in Cairo since 2008, Flair is a pioneering; award winning interior design practice providing tailored interior design solutions and premium fit out services for luxurious residential, commercial and hospitality projects.

FNA & Partners

Based in Beirut, FNA & Partners is not only specialized in architecture and consulting, but also offers interior design and landscape design services. The scope and finishing of our work have gained us recognition giving our projects a regional dimension.

4Space

4 SPACE is an Interior Design company is based in Dubai, UAE. Led by Principal Partners Amjad Hourieh and Firas Alsahin, we have thrived over our 15 years of operation to provide top of the range architectural, interior design and space design
projects to our clients.

Bishop Design

ALWAYS quality over quantity, and putting "Love & Life" into every design! Bishop Design LLC has continuously completed projects across the entire MENA region as well as Internationally. An excellent and award-winning portfolio of Commercial, Hospitality, Retail and Residential projects have been secured through recommendation, referral and repeat business – a true endorsement of the company's abilities.

Bluehaus Group

Bluehaus Group is a leading consultancy firm, inaugurated in the Middle East and holding multi-disciplined Architectural Design, Interior Design and Engineering Design consultancy competencies, that delivers experience and innovation to partners and customers.

Design Haus Medy

Design Haus Medy is an award winning architecture and interior design practice based in Dubai. DHM works internationally on commissions including boutique hotels and restaurants, retail spaces and Luxury residential and uses a bespoke approach for each client, rich in intellectual rigour and creativity, to create inspiring places with a powerful visual impact.

DesignClass Architects

DesignClass Architects is an architectural firm that provides comprehensive design services covering projects in a wide range of scales and programs. We create spaces that fulfill the needs and aspirations of their users, spaces that are enjoyable, for we believe that our lives are greatly shaped and influenced by the physical aspect of what constantly surrounds us, whether at home, in the work place, or the spaces in between.

Edge

Our design goes deep into the building ensuring that the functionality and aesthetics penetrate beyond the plan and surface levels, creating human and habitable spaces. With interiors experience in world class projects

Godwin Austen Johnson

We are a strong team of creative designers that brings our global experiences to each and every project. Our projects push the boundaries to create relevant and appealing spaces and the team uses a bespoke approach research and integration of their individual skills to bring a wealth of knowledge and passion into each project regardless of size.

HBA Dubai

HBA is the birthplace of hospitality design and determines the future of hotels globally. HBA creates inspired, brand-strengthening design experiences that evoke a distinct sense of place, while delighting the world's most discriminating travelers. Around the globe, HBA consistently sets new standards for luxury, comfort and innovation in hospitality interior design.

Idea ART

Idea Art Decoration's Architects & Interior Designers offers a blend of creative skills brought up together to produce unique & lasting quality design solutions and luxury elegance to it's clients.

JD Design Studio

We, at JD Design Studio, pride ourselves not just on being Architects and Interior Designer; we are also ID Consultants as well. We administer everything from sketches and concept to Project consultancy, supervision and delivery.Focusing on service that is personal and totally individual to our clients, we are based in Al Barsha with clients throughout the UAE and beyond.

Luxury Antonovich Design

Reflecting the grandeur of the Arabian palaces and narrating the sophistication of the modern architecture, each unique design that we create becomes a gem of the city's skyline. The reputation we've built and the position we've earned reflects our passion for creativity and superior edge that we stand on, likewise our capability to conceptualize the perfect luxury interior styles and exteriors that we're known for. We understand the value of each landscape, therefore inculcating the power of urban landscaping and excellence through our great architectural expertise.

LW

Key to our success is the manner in which our architects, interior designers and engineers not only work alongside each other, but also partner closely with our clients to fully embrace their vision. The resulting projects deliver an experience that incorporates the best of all three disciplines. We work together to enhance the concept, creating functional, unique features that bring the venue to life.

Pallavi Dean Interiors

At Pallavi Dean Interiors we're very clear about our purpose: create unforgettable experiences through design. How do we do this? By putting people at the heart of every project.

Tao

Tao Designs creates a culture that shapes values, one that determines the future. A full-service architectural, interior and urban design firm, TAO Design is fully committed to creating original, innovative, functional and progressive solutions catering to diverse needs and expectations of clients.

WA International

Renowned for creating exquisite interiors for the hospitality market for over 20 years, WA International Dubai Interior Design Studio, established in 1993, has nurtured an award-winning reputation and established an enviable clientele with longstanding relationships reflecting its superlative performance and commitment to unique interiors.

Insitu & Partners

In Situ & Partners Ltd is an Interior Architecture Company, based in Hong Kong. We specialize in interior architecture and fitting out of high-end retail, F&B and corporate spaces as well as luxury residential interiors. In recent years we have developed several global Interior Design Concepts for Luxury Brands.

Hoo Residence

hoo. home of one, one of a kind. Everyone is unique. Likewise, every home should have its own character. That's why we design each of them differently. To ensure its originality. Its individuality.
Its distinctiveness. We look at all the details – that one picture frame, that one towel hook,
that one light bulb – to deliver pure perfection. We believe it's the little things that make a big difference.
And it's in those details that each home is ultimately defined.

Comodo Interior Design

"Minimalist design must be functional as well as aesthetically pleasing." Alain said. After studying the Art of Architecture in the US, Alain founded COMODO interior & Furniture Design. The team's precise understanding of the clients' needs, achieving the works that emphasize details, materials, and unique production processes.

Peggy Bels

Peggy Bels is a french interior design company based in Hong Kong since 2008 providing a complete interior design service to residential and commercial

Chinc's Workshop

Established in 2008, Chinc's Workshop is a melting pot for international creative professionals. The diversity of our designer's background strengthens our pursuit of creativity and new value of space. We draw from our multi-disciplinary skills to offer innovative solutions to interior design services for private residences, commercial space, and hospitality.

NEST

Rifki Abou Zahr, a tradesman with an eye for design, craft and production, opened his first wood and furniture shop in downtown Sidon in 1960s. Word of his artisanal crafts work spread, making him the most sought after furniture maker.

GM ARCHITECTS

The mid-90's in Lebanon were an exciting time. The feverish pace of reconstruction after decades of conflict meant there was a lot to be done. Architects and interior designers were in demand and their services were at a premium. Though returning to Lebanon meant starting from scratch, thanks to a decade's worth of experience and a portfolio of international projects under his belt, Galal soon found he had more work than he could handle.

SHADY BOU SABA

Established in 2004 in Beirut, Lebanon, Shady Bou Saba is an Architecture, Interior Design and Furniture design house that emphasizes on delivering projects that stand proudly through their quality, charm and individuality. A full-service firm, Shady Bou Saba handles each project from its very concept creation to completion, down to the smallest detail, while providing excellent service and custom solutions.

ACCENT DG

Established in 2007, Accent DG offers specialized architectural design based on the limitations and possibilities of each particular site. Their design strategy involves creating optimized spatial experiences that are conducive to modern living. The Accent design team listens to your needs and offers professional insight to create distinctive high-end projects, set apart from a largely superficial and commercial market.

DADA & ASSOCIATES

Dada & Associates has earned a reputation over the years for interiors that possess a remarkable degree of coherence, authenticity, and strength of character, bringing together seamlessly varying styles from different periods and cultures. As a leading interior design and architecture firm in the region, D&A sets itself apart through experience, style, service, and expertise.

MOUKARZEL ARCHITECTURE

Created on the drawing table in 1980, Moukarzel Architecture's perception joins art to science in a synthesis, considering the multiple components of socio-cultural and environmental issues, and achieving appropriate constructive procedures that include the latest technologies. Such an architecture is drawn by a vision that favors pragmatic behavior as a process, to reach for optimal and sustainable results.

FRACTAL NINE

Fractal Nine is an Architecture and Design firm committed to the research and practice of contemporary architecture nationally and internationally. Fractal Nine focuses on working with their clients to create mutually beneficial and economical relationships between people's quality of life and their built environment.

RAËD ABILLAMA ARCHITECTS

Raëd Abillama Architects is an Architectural firm, founded in 1997, which provides comprehensive services in building design, interior design and industrial design. It has successfully completed many projects in a wide spectrum of programs and scale. The firm's diversified work includes banks, offices, commercial, and residential commissions.

ECH GROUP DESIGN

ECH Group Interior Design believes the basis of any successful architectural project lies in harmonious proportions and functional implementation, making for conformable circulation within the premises. Their approach is based on the 'modern and yet simple', pure and functional lines, harmony and refined details.
Hotel (453)

Royal Wing Suites and Spa

Our multi award-winning Royal Cliff Hotels Group is conveniently located between South Pattaya and Jomtien, in a 64 acre exclusive estate overlooking the stunning Gulf of Thailand.

Hotel The Serras

The Serras Luxury Boutique Hotel Barcelona is perfectly positioned in one of the most prominent locations in Barcelona – Ciutat Vella. Overlooking Barcelona´s luxurious Harbour – El Port Vell, with panoramic views of the beautiful Mediterranean Sea and in the heart of Barcelona's Gothic quarter.

The Samaya Seminyak, Bali

The Samaya Seminyak offers a beachfront luxury getaway in the heart of Seminyak, Bali's trendiest district. With 52 private pool villas, ranging from the spacious one-bedroom to the palatial three-bedroom, it mainly caters to leisure travelers seeking a private getaway mere steps away from the lively shopping and dining destination of Bali.

Hotel Sans Souci Wien

The Hotel Sans Souci Wien is the answer to every unspoken desire for an urban retreat right at the heart of Vienna's cultural and artistic center. Directly adjacent to the museums quarter, it is a haven of relaxation with a multitude of delights for the senses, and a place of art.

STOCK resort

Welcome to the STOCK resort, 5-star hotel in the Tyrol, Austria. Discover a world full of enjoyment, relaxation & generous warmth. It is as unique as it is full of variety; it inspires and moves you.

Hotel Sacher Wien

The Hotel Sacher Wien is one of the world's greatest luxury hotels in one of the most culturally significant cities in Europe. Our guests included Indira Gandhi, Queen Elizabeth II and John F. Kennedy. Our history and our prime location fill us with pride.

The Guesthouse Vienna

The Guesthouse Vienna strikes a chord with its claim to feeling like home away from home. Surrounded by magnificent Viennese buildings, narrow streets and alleys, The Guesthouse Vienna is your design hotel for Vienna.

Interalpen-Hotel Tyrol

Welcome to the 5-star superior hotel near Seefeld in Tirol! At 1,300 m above sea-level you will enjoy a breathtaking view, the exclusive comfort of generously sized rooms and suites, excellent gourmet cuisine and relaxation in the Interalpen-Spa covering more than 5,300 m². The Olympic region of Seefeld around the wellness hotel in Austria has numerous activities to offer throughout the year.

Park Hyatt Vienna

The Park Hyatt Vienna reflects an unparalleled elegance, ensuring a sophisticated and enriching experience for business and leisure travelers alike. Combining an exquisite interior with high-quality products and outstanding service, guests discover rare and intimate experiences tailored to meet any individual preferences.

Astoria Resort

From the luxury rooms to the spa area and award-winning cuisine, you can look forward to much more than an everyday experience at the 5 star superior Astoria Resort. Whether you enjoy your holiday with a good book in the reading room, with a hike through Tyrol's mountains or relax in the wellness area: it's your choice.

Das Central – Alpine . Luxury . Life

Welcome to a realm of luxurious enjoyment. Welcome to the place that enthuses fastidious alpinists. The place that inspires easy-going nature lovers and lets those who are keen on wellness take a deep breath.

Palais Hansen Kempinski

Heritage-listed five-star-superior Palais Hansen Kempinski is located at Schottenring, right at the famous Ring Boulevard. Originally built as a hotel for the World Exhibition in 1873, this building captivates with contemporary design, modern architecture and luxury.

Wellness-Residenz Schalber

Treat yourself to something special! Spend your holidays at the five-star superior luxury wellness Hotel Schalber on the Serfaus-Fiss-Ladis sun-plateau in Tyrol. Experience a true dream holiday at one of Austria's best wellness and spa hotels. Let yourself be carried away into a unique world of the senses.

Reiters Reserve Supreme

Reiters Reserve is an exclusive retreat area for people seeking relaxation. Two luxurious hotels, the best golf resort in Austria, a riding center and a special animal kingdom.

Grandhotel Lienz

The luxurious five star Grand Hotel Lienz rises above its expectations and achieves exactly what makes your stay extra special with style, comfort and elegance. You will stay in tastefully designed suites and rooms and we will attend to your every need and desire to ensure the most relaxing moments just for you.

The Ritz-Carlton, Vienna

History may repeat itself, but not at The Ritz-Carlton, Vienna. Here, guests will discover a fresh perspective on a venerated city as they enjoy modern amenities, a buzzing culinary scene and Austrian experiences that go beyond the expected. From its rooftop bar to its running concierge, the hotel takes five-star luxury into the 21st century.

Hotel Salzburgerhof

Right from the moment of your welcome as you step into the hotel, you know that the Salzburgerhof is in a class of its own; a hotel with a remarkable history, a certain comfort and security in everything around, and valued tradition.

Schlosshotel Fiss

"Schlosshotel Fiss" is a 5-star hotel on sun-drenched 1,436 meters above sea level. High above the roofs of Fiss and in one of the best locations in the award-winning holiday region of Serfaus-Fiss-Ladis, the host family Domenig ensures unmistakable elegance, tangible harmony and a sense of well-being

Hotel Imperial Vienna

The Hotel Imperial's unique location on Vienna's famous Ringstraße, next to the Musikverein Vienna provides excellent conditions to explore the imperial city with all its magnificent sights.

Burg Vital Resort

In our 5-star-superior hotel in Oberlech we offer luxurious rooms and holistic solutions. Healthy nutrition, exercise, wellbeing and unique experiences all come together to make your holiday in Lech am Arlberg a special and unforgettable experience.

Kaiserhof

The warmth and hospitality of a family-run establishment, finest cuisine in our restaurants (awarded with 2 Gault Millau toques), elegant and luxurious rooms and suites and an exceptional spa & wellness area. All of this is situated in front of the magnificent backdrop of an impressive mountain range – the Wilder Kaiser.

The Ring, Relais & Chateaux

Right on the historic Ring boulevard between the Vienna State Opera and the Musikverein concert hall, Relais & Châteaux's The Ring Hotel couldn't be better located in the cultural epicenter of the city. Our hotel also serves as your calm anchor after the hustle and bustle of the city's streets, giving you a space to relax and feel at home during your stay.

Hotel Bristol Vienna

The Hotel Bristol Vienna, A Luxury Collection Hotel, is located in the heart of the city adjacent to the Vienna State Opera and in close proximity to all major sights. The Bristol – an art deco gem – has been one of Vienna's prime addresses ever since 1892 and serves as a living example of Viennese charm and personalized service.

The Laerchenhof

Forget the stresses of everyday life from the moment you arrive, and enjoy a thoroughly relaxing spa break. THE LÄRCHENHOF Spa & Sports Hotel at the heart of the Tyrolean Kitzbühel Alps continues to impress year on year with new sport and wellbeing facilities, under the leadership of owner Martin Unterrainer and hotel director Melissa Mathé (previously Grünzinger).

Posthotel Achenkirch

The 5-star SPA hotel in Achenkirch is a place to restore your vitality in the midst of the Austrian Alps, with a vast SPA area, exclusive cosmetic and beauty treatments and award-winning cuisine that is truly a delight.

Schloss Seefels Hotel

Hotel Schloss Seefels is among the most exclusive hotels in Carinthia and impresses with its atmospheric setting in Pörtschach, directly on the Wörthersee lakefront. The exquisite Hotel Schloss Seefels is particularly diverse and offers countless leisure activity possibilities. In spring, summer, autumn and winter – the beautiful Wörthersee lake never fails to enchant its visitors!

J.K. Place Roma

A luxury boutique design five-star hotel in the center of Rome, the Spanish Steps and the Pantheon each a 10-minute walk away.

Four Seasons Hotel Firenze

Our historic Hotel, with its Michelin-starred Italian restaurant and a locally inspired Spa where you can spend afternoons in pure indulgence, is just steps away from the cultural heart of Florence.

Grand Hotel La Favorita

The Grand Hotel La Favorita, is a five-star hotel recently opened in the center of Sorrento and surrounded by a marvelous Mediterranean garden. Located in the historic center of Sorrento, overlooking the Gulf of Naples, Grand Hotel La Favorita is a short walk from some of the most beautiful terraces overlooking the sea of the Sorrento peninsula.

Bellevue Syrene

A five star hotel peaking on the waves, with terraces dominating the Gulf of Naples and a postcard Vesuvius on the background: The Bellevue Syrene, one of Sorrento's well-known hotels, is located in a place of timeless beauty.

San Luis Retreat Hotel & Lodges

The San Luis rises at Avelengo/Hafling a few km from Merano/Meran, around a 5800 sq. m lake in an unspoiled reserve, set in 40 hectares of alpine park. Its lodges are structures intended to facilitate primordial encounters with nature: the wooden chalets and treehouses are the fruit of a stripped-back style which combines natural elements and fine attention to detail.

Il San Pietro di Positano

Il San Pietro enjoys the most spectacular view over Positano. The hotel is part of RELAIS & CHATEAUX and it is a VIRTUOSO member.

Conca dei Marini

Perched on the cliff's edge, Monastero Santa Rosa Hotel & Spa stands alone in majestic solitude, its rock base evoking the robe of a king. Each room and suite reflects beauty, charm and understated elegance while exuding the peaceful mood of a private estate home complete with rare antiques and spectacular sea views.

Lefay Resort & Spa Lago di Garda

New luxury: space, nature, silence and quiet service but attentive to every detail. The spirit of Italy: the style, the food, the smile. It all forms an authentic Italian tradition.

The St. Regis Florence

Situated in central Florence, the scenic St. Regis Florence has been the preferred stop of seasoned travelers since the 18th century. Steps away from iconic landmarks, it offers an unrivaled immersion into the cradle of the Renaissance.

Alpina Dolomites

At the ALPINA DOLOMITES you can enjoy unforgettable vacations all year round. Its location on the Alpe di Siusi – Seiser Alm is ideal for all kinds of sports activities, from skiing in winter to hiking in summer.

Ville sull'Arno Hotel

Ville sull'Arno, Planetaria Hotels Group, is the new Luxury Boutique Resort Hotel in Florence along the River Arno. Ville sull'Arno reveals a new concept, with its thousands meanings an ensemble of magnificent details of art and hospitality.

Grand Hotel Excelsior Vittoria

Grand Hotel Excelsior Vittoria is one of the Leading Hotels of the World with great charm and a long history. Offering its guests luxury service with the greatest comforts.

The Gritti Palace, A Luxury Collection Hotel

Overlooking the Grand Canal in the heart of Venice, The Gritti Palace boasts one of the most enthralling views of the lagoon city, spanning from the island of San Giorgio Maggiore past landmarks Punta della Dogana and Santa Maria della Salute Basilica to the Peggy Guggenheim Collection.

Santa Caterina Hotel

A late 19th century liberty style villa immersed in the beautiful scenery of the Amalfi Coast, an elegant seaside residence surrounded by the perennial blue of the Mediterranean sea and sky, by luscious bougainvillea and by lovingly cultivated olive groves and fruit orchards.

Hotel Quelle Nature Spa Resort

Be at the source of relax, at the source of variety and at the source of a lust for life. Your 5 star Wellness-Hotel Quelle in South Tyrol. Even as you travel through the picturesque Casies Valley, on the approach to our Quelle Hotel Nature Spa Resort, you will begin to feel your tension fall away.

Mandarin Oriental, Milan

Fusing Milanese design with timeless Oriental luxury, Mandarin Oriental, Milan lies in the heart of Italy's most fashionable city. Occupying four elegant 18th century buildings steps away from La Scala, the hotel offers the perfect combination of comfort, elegance and style.

Rosewood Castiglion Del Bosco

One of the oldest and best-preserved estates in Tuscany, Rosewood Castiglion del Bosco is a celebration of Italian heritage and natural beauty.

Portrait Firenze

Right from the heart of the historic city and in the golden light of the Arno, Portrait Firenze allows you to step in this portrait of a city. Hospitality is an art, and Portrait Firenze has made of it a masterpiece. In a new concept of bespoke tourism, Portrait has taken uniform luxury and turned it into spontaneous personalization.

Hotel Adler Mountain Lodge

In the Adler Mountain Lodge you will enjoy the rolling meadows and the soaring peaks against a blue heavenly backcloth. With nature as the producer, the seasons as the director, and the Lodge as your holiday stage. And every guest is the main protagonist.

Erika

Enjoy the heartwarming South-Tyrolean hospitality in one of the best hotels in South Tyrol. The spa & wellness hotel Erika in the Village Tyrol, high above Meran.

Castello Banfi – Il Borgo

Castello Banfi il Borgo is a multi-experience in a unique place immersed in one of the most beautiful places in the world.

Villa Cora

Villa Cora is an award-winning five-star hotel in Florence, Italy that goes back to the nineteenth century. A member of the Leading Hotels of the World.

Villa d'Este

Villa d'Este is considered one of the most beautiful architectural works of the sixteenth century. In its halls you can admire fascinating works of art including some from the French school, others from the Canova school and decorations by Andrea Appiani.

i-SUITE Design Hotel

i-SUITE is the first all-suite design hotel of the Rimini Riviera, completely composed of suites. Elegant and bright, the suites are havens to let yourself go, soft white clouds to stop and think, ample spaces of light floating between sea and sky.

Andronis Luxury Suites

Andronis Luxury Suites is renowed for its unique sense of elegance & tranquility. The 27 award-winning suites and villas traditionally built within the jigsaw of houses in Oia, offering amazing views to the Aegean and the volcano.

Orizontes Tzoumerkon Hotel Resort

Orizontes Tzoumerkon Hotel Resort lays at an altitude of 1000 m on the mountainous Tzoumerka region of Epirus, 1.5km outside the village of Pramanta. Through the forest of Firs and Oaks at the foot of the mountain peak "Strogoula" where the landscape fascinates the most discerning guest, your stay will be a unique experience.

Canaves Oia Suites

Canaves Oia Suites invites guests seeking luxury accommodation in Oia Santorini to relish in the elegance of a most cherished holiday retreat. Freshly renovated luxury suites offering the ultimate in modern facilities and stunning views to the Caldera and the Aegean Sea, with spacious living areas and private plunge pools, ideal to house your memorable days and nights in one of the world's most stunning sceneries.

Nissaki Boutique Hotel

Nissaki Boutique Hotel in Mykonos is one of the most picturesque Luxury Beach Hotels in Mykonos. A 5 Star Mykonos Paradise!

Sani Club

The luxuriously welcoming bungalows provide a private setting with stunning views. The intimate surroundings of this luxurious low rise hotel, with magnificent views over Mount Olympus and the Aegean, provide you with a dazzling array of amenities and fun activities, both on and off the water, complemented by a fabulous choice of tempting cuisines and restaurants to ensure your stay is very memorable.

Katikies Hotel

Inspiring deep emotions of enchantment and fascination, Katikies luxury hotel in Oia Santorini is renowned for its unparalleled services, warm atmosphere and sense of romance uniquely combined in an exceptional setting and natural environment, inviting its guests to experience moments of pure luxury at one of the best hotels in Oia Santorini.

Ikos Olivia

An unrivalled world of luxury and personal service awaits guests at each Ikos Resort. Our signature Infinite Lifestyle promises a peerless experience with touches such as Michelin-starred menus, beach and poolside waiter service, a Cava with a choice of over 300 wine labels, all included in the cost of your holiday.

Sani Asterias

The turquoise waters of the Aegean gently lap the soft golden sands that enticingly await outside your door. The intimate Sani Asterias suites are sublimely elegant with each luxuriously styled suite designed to make your stay truly memorable. Michelin-starred executive chefs have excelled themselves with a menu that both surprises and delights, and our team take great pleasure in meeting your every need.

Kapari Natural Resort

Located in the gorgeous village of Imerovigli, boasting a majestic view of the caldera, KAPARI Natural Resort is an exclusive sanctuary that invites you to experience the most relaxing and enjoyable vacation of your life. A 300 year old, recently restored, complex of traditional dwellings and houses, typical of the islands unique architecture, welcomes you with state-of-the-art personal services.

Amathus Elite Suites

Engulfed by the lush surroundings and the Aegean sea, the 5 star Elite Suites sea view hotel in Rhodes, Greece is an autonomous boutique hotel unit of Amathus Rhodes that exemplifies romantic beachfront living.

Sani Beach

Resplendent above the azure waters of the breathtaking Cape Sani, the luxuriously renovated Sani Beach exists in harmony with the natural world around it. This spacious hotel promises a five star experience for all the family with its exclusive beaches and miles of golden sands, enticing spa and impressive restaurants with their choice of international and Greek cuisine.

Porto Sani

The contemporary elegance of Porto Sani is complemented by a superb setting close to Sani Marina and its enticing world of inspired cuisine. The refreshingly spacious suites of this hotel are ideal for families and command spectacular views over the lagoon pools and the Marina, resplendent with its majestic yachts.

Lindos Blu

Built like a hillside amphitheater overlooking the picturesque Vlicha Bay the 5* Lindos Blu Luxury Hotel & Suites is a peaceful retreat promising complete pampering and relaxation on the cosmopolitan island of Rhodes.

Atlantica Kalliston Resort and Spa

Beautifully located on the sandy beach of Agioi Apostoloi with stunning views from around the resort, the hotel offers luxury accommodation and a relaxed environment that every adult desires on holiday. Promising unique moments of relaxation and designed with couples in mind, our stylish harems and Gazebos around the refreshing pools are just one of the features giving you the reason to re-live your romance.

Myconian Villa Collection

Nestled into the hillside above Elia Bay, the 5-star ​Villa Collection is a unique​ly ​luxurious​ resort​ ​concept​​. ​The essence of Myconian beauty and lifestyle runs like a blue thread through a constellation of exceptionally spacious suites and rooms, while superb villas offer the discreet yet unbounded opulence of a private house on Mykonos, complemented by personalised 5-star service around the clock.

Kirini Santorini

Nestled in the village of Oia Santorini, lies Kirini Santorini, a unique atmosphere's hotel amongst luxury hotels in Santorini. The mesmerizing view of the Caldera Volcanic islands, gives this Santorini luxury hotel, an out of this world vibe.

Santorini Princess

In Imerovigli, the most beautiful village of Santorini, you will find Santorini Princess Luxurious Hotel Apartments. It is situated on the enchanting and world famous caldera, 300 m above the sea, having the most fascinating and unique view of the volcano and the little islands of the Aegean Sea, and of course the breathtaking sunset.

Santo Maris Oia Luxury Suites & Spa

Santo Maris Oia is a Luxury Suites and Spa hotel situated in the village of Oia, in Santorini. The hotel is located at the north western part of the traditional and picturesque village, right next to the famous cliffs where all visitors can enjoy the world's most spectacular and breathtaking sunset, overlooking the Aegean Sea

AquaGrand Exclusive Deluxe Resort

The Aquagrand Hotel is situated directly on the beach with gorgeous turquoise waters, right on the dazzling Aegean Sea. A peaceful heaven in Lindos, one of the most renowned and unique destinations in Greece!

Hotel Antique

The perfect name, for the luxury Hotel Antique, which is housed in a gorgeous neoclassical building of 150 years, restored meticulously with an eye to the luxury that is characteristic of a mansion.

Cavo Bianco

With its air of hushed dignity and sophisticated opulence, Cavo Bianco Resort provides guests with complete privacy and exclusivity. Set at an enchanting setting, where contemporary comforts blend stylishly with Santorinian themes to offer an environment where guests can refresh their senses, rekindle their love of travel, and reconnect with the world around them.

Heritage Hotels Kalari

KALARI is situated in the heart of the historical center of Ioannina, on a pedestrian street. The building is the 16th century Turkish market converted into a boutique city center hotel. The hotel is decorated with 18th century classical furniture. A historical building of 1800 square meters of old stone facilities and wine cellars.

Kouros Hotel & Suites

Kouros is a jewel of traditional and modern architecture, which combined with its unique location, a cliff near Mykonos town with panoramic views of the town, the sea, and the breathtaking sunsets, creates the charming mood necessary to fully enjoy our beautiful island.

Waldorf Astoria Amsterdam

Discover Dutch heritage at its finest. Waldorf Astoria Amsterdam combines legendary service and timeless elegance for an unforgettable experience. A short walk from luxury shops, museums and theaters, this architectural masterpiece boasts breathtaking views of …

Luxury Suites Amsterdam

Welcome to Luxury Suites Amsterdam: a timeless and luxurious suite-only hotel in Amsterdam's beating city heart. We provide our guests with outstanding services in a lavish ambiance, where you can enjoy a wonderful night's sleep.

De L'Europe Amsterdam

De L'Europe Amsterdam, also referred to as The Grand Dame amongst Amsterdam's legendary 5 star luxury hotels and member of the Leading hotels of the World, is overlooking the beautiful Amstel River in the heart of Amsterdam and offers convenient access to several of the world's heralded museums and Amsterdam's key points of interest.

InterContinental Amstel Amsterdam

InterContinental Amstel Amsterdam is a five-star superior hotel marked by a long tradition of genuine hospitality and discrete luxury. The hotel opened its doors in 1867 and is praised ever since for its royal appearance and homely warmth. The imposing lobby, historical staircase, beautiful chandeliers and high ceilings make it a true Grand Dame Hotel.

Conservatorium Hotel

This luxury hotel in Amsterdam has repeatedly been crowned the number one luxury hotel in the Netherlands. Located in the Museum Square district, the true heart of the city, the Conservatorium is an architectural masterpiece that combines a landmark heritage building with graceful, contemporary design.

Andaz Amsterdam Prinsengracht

Surrounded by the city's iconic canals, Andaz Amsterdam Prinsengracht sits in the charming heart of Amsterdam. With everything from the whimsical and quirky design by renowned Dutch designer Marcel Wanders, to its superb location and inspiring event spaces, our 122-room hotel is an ideal destination for business and leisure travelers alike.

Sofitel Legend The Grand Amsterdam

Welcome to Sofitel Legend The Grand Amsterdam, an historical site. In quite a unique manner, the history of Amsterdam is reflected in the past and present of this building.

Hotel Okura Amsterdam

Hotel Okura Amsterdam is located along the Amstel Canal, and conveniently situated with regard to access to locations of interest. With 300 comfortable rooms, including the largest (485m2) and most luxurious suite of the Benelux Countries, Hotel Okura Amsterdam offers unrivalled high-class accommodation facilities.

Hilton The Hague

In the old city center, Hilton The Hague is close to the embassy quarter, just steps from the Dutch Parliament, and the beach is only 15 minutes from the hotel. Enjoy high-end shops, historic sites, bustling squares and famous museums on your doorstep.

Librije's Hotel

Experience the ultimate Librije experience in our boutique hotel. Librije's Hotel has 19 rooms, each with its own character

Art'otel Amsterdam

art'otel is a contemporary collection of hotels that fuse exceptional architectural style with art-inspired interiors, located in cosmopolitan centres across europe. Though high quality design features and contemporary fittings play a pivotal role in the brand's dna, at the brand's very core is the art itself.

Hotel Mainport Rotterdam

Mainport is the most luxurious and modern hotel in Rotterdam. It is not just a hotel, it's a lifestyle. Mainport's unique location, on the banks of the river Maas, offers sweeping views over the water and the skyline of Rotterdam. Get inspired by Mainport's world class atmosphere and exceptional design. The hotel offers a gateway to all of the world's continents, integrating the influences from East to West in a 5 star design setting.

Hilton Rotterdam

Hilton Rotterdam is set in the heart of the vibrant city center – alive with cafés, restaurants and cultural events. Situated within walking distance of the Rotterdam Central Station, and between the entertainment, business and shopping district, the hotel is the perfect starting point to explore all that Rotterdam has to offer.

Hilton Amsterdam

Our iconic hotel, steeped in history and refinement, sits in the luxurious residential area of Amsterdam, a 10-minute walk from attractions like Rijksmuseum and Vondelpark.

Hotel Des Indes, a Luxury Collection Hotel

Nestled in the heart of The Hague along the leafy Lange Voorhout—the Hotel Des Indes is an ideal haven for exploring this charismatic city. Spend the day browsing antique shops, masterpiece-filled museums, storied theatres, and lush public parks.

The Dylan Amsterdam

Welcome to The Dylan, Amsterdam's best kept secret! We take great pride in offering genuine and truly tailored service. Let us take care and surprise you.

Kruisherenhotel Maastricht

Dating back to the 15th century, the former Kruisheren monastery and adjoining Gothic church have been transformed into a spectacular five-star design hotel, located in the heart of Maastricht's historic centre.

Rotterdam Marriott Hotel

Inviting and elegant at the heart of Rotterdam. Welcome to the Rotterdam Marriott Hotel! The leading hotel in Rotterdam. The central location, opposite Rotterdam Central Station, makes the Rotterdam Marriott Hotel your ideal starting point for experiencing this vibrant city.

Grand Hotel Amrath Amsterdam

Five star deluxe Grand Hotel Amrâth Amsterdam is located in the former Shipping House, a decorated monument and example of the Amsterdam School architecture. The hotel has 205 rooms, including 22 suites, 6 conference/banquet rooms, Restaurant Seven Seas and Bar Lounge and a Spa & Wellness centre. Grand Hotel Amrâth Amsterdam is located only 500 meters from the central station, where you will find bus, tram, and metro connections to all areas of the city.

Grand Hotel Karel V Utrecht

Today Grand Hotel Karel V is one of the city's most surprising hideaways. Step into a monument that is set around a striking inner garden. Wander through heritage, unwind in the spa and indulge in sparkling gastronomy at the foot of the Dom tower.

Hotel de Echoput

Luxury 5-star Hotel de Echoput in Apeldoorn is a beautiful designhotel and wellknown superb restaurant, in the center of Holland in the national park The Veluwe. Hotel de Echoput is surrounded by 11.000 hectares of forests, the original hunting grounds owned and used by the Dutch Royal Family itself.

Renaissance Amsterdam Hotel

A contemporary experience is yours to discover at the Renaissance Amsterdam Hotel. An ideal destination for both business and leisure travelers to the Netherlands, our hotel boasts a prime location in the heart of central Amsterdam; we provide simple access to a vast range of the city's best-known landmarks.

Bilderberg Landgoed Lauswolt

5-star hotel Landgoed Lauswolt is hidden in the beautiful forests of Beetsterzwaag, it is the best secret-keeper in Friesland. In the breathtaking environment we ensure that you do not miss a moment. We have only one goal: to offer you the most unique and unforgettable experience.

Hotel Abadia Retuerta Le Domaine

Abadía Retuerta LeDomaine offers luxury for the senses and all-encompassing experiences, beautiful surroundings and places; the aroma of the vineyards, fresh air, a delicious dish; silence or simply a delicate melody; pure flavours in the mouth and wines brimming with emotion; the feel of wonderful bedlinen and the skin, smooth and soft after a visit to the spa.

Gran Melia Palacio de Los Duques

In the heart of Madrid behind its Elizabethan-style façade, the Gran Meliá Palacio de los Duques boasts architectural splendor, combining timeless luxury with an avant-garde flair.

The Wittmore Hotel

Welcome to The Wittmore, a club that will unveil an endless universe of possibilities. Nestled in an alleway, hidden in the Gothic Quarter, explore and unveil the secret of one of the city's most enigmatic area. Hum along until you find us.

El Palace Hotel

Located in the centre of Barcelona, very close to Las Ramblas, and in the most renowned shopping area of Barcelona, this Barcelona 5 stars hotel is surrounded by boulevards, prestigious boutiques and the city's main attractions.

Hotel Maria Cristina

Hotel Maria Cristina is closely linked to the history and cultural life of San Sebastian. Experience gracious hospitality on a grand scale in the hotel's rooms and suites. Decorated in a sophisticated palette of grey and white, the rooms are a quiet haven of luxury, style, technology and a dazzling range of services which, combined, make for an unforgettable stay.

Hotel DO

In the heart of Barcelona, in one of the most historic squares in the city, the Hotel DO: Plaça Reial is a unique gastronomic boutique hotel. Exclusivity, design, comfort, excellent food and drink, and personal service make the Hotel DO: Plaça Reial the first gastronomic boutique hotel in the historic centre of Barcelona.

Atrio Restaurante Hotel

Atrio Restaurante Hotel Relais & Chateaux is really an exceptional hotel with a beautiful modern interior set into the medieval walls of old Caceres. The owners and the staff will make you feel like you are visiting privately. So kind, friendly and hospitable are they.

Park Hyatt Mallorca

Park Hyatt Mallorca is a luxury retreat which reflects the style of a traditional Mallorquin hilltop village with references of local art and cultural heritage. Situated in a tranquil valley surrounded by natural beauty, the resort offers a place of escapism and promises to create unique and mindful experiences for all guests.

Finca Cortesin Hotel Golf & Spa

The unique Resort Finca Cortesin Hotel Golf & Spa is located in one of the most tranquil and sought-after enclaves of the Andalucia coast, not far from the picturesque village of Casares and less than a mile from the beach.

Royal Garden Villas

An oasis of exquisite design and perfumed luxury with on-site gourmet cuisine, Royal Garden Villas combines the privacy and exclusivity of a deluxe villa with the service and facilities of a boutique hotel in an exotic garden setting.

Vincci Seleccion Aleysa

Wellness, gourmet cuisine and a select atmosphere on Benalmadena's beach. This is the exclusive offer of accommodation provided by Vincci Selección Aleysa Hotel Boutique & Spa, an unbeatable boutique hotel in the Province of Malaga where you can enjoy a unique, distinctive and memorable experience every day, whether you are travelling with friends, as a couple or alone. Enjoy our unrivalled setting.

Gran Melia Palacio de Isora

With the Atlantic Ocean at its feet and the majestic Teide as a backdrop, this resort combines timeless luxury with an avant-garde flair, providing endless magical moments.

Ca Na Xica – Boutique Hotel & Spa

Ca Na Xica results from the love for Ibiza, the peacefulness and the good service and gives the opportunity to their guests to discover and enjoy the real Ibiza -the relax island-, its good food and the best smiles.

Barcelo Emperatriz

The new Barceló Emperatriz 5 star hotel reinterprets the beauty of a 19th century palace Madrid, and is inspired by the life of Eugenia de Montijo. Opened in 2016, the new, completely remodelled design of this central boutique hotel in Madrid matches the cosmopolitan, intellectual and visionary personality of the last Spanish empress.

Iberostar Playa de Palma

Welcome to the 5-star Playa de Palma hotel, the best hotel on TripAdvisor. Its location just two minutes from the beach, the completely refurbished facilities and the turquoise and white spaces around the room make it a haven of tranquillity, ensuring your holiday in Majorca is just perfect. Fancy finding out more secrets hidden in this seafront hotel ideal for adults and children.

El Lodge

Enjoy snow & sun combining your stay in Marbella with an exciting two days in the exclusive hotel El Lodge in Sierra Nevada.

Four Seasons Hotel

The Four Seasons Hotel Limassol has completed major renovations, reopening with a refined look, feel and functionality. The hotel's new concept is the result of targeted, in-depth research into the trends and details of elite living, combined with the passion and personal involvement that are characteristic of the Four Seasons family business.

Amathus Beach Hotel Limassol

Nuzzled on the beach amidst the tropical gardens and the indigo sea, the newly renovated Amathus Luxury Hotel in Limassol Cyprus is a serene sanctuary of world-class comfort.

Elysium Hotel

Boasting the advantages of a Mediterranean island like Cyprus, the Elysium is a perfect destination for all seasons. With its private beach, its unparalleled views and array of amenities, it is ideal for both a couple's romantic getaway, and as a desirable venue for Cyprus weddings and anniversaries.

Sunprime Ayia Napa Suites

Place where life is a little quieter. Where every day is a break from everyday life and where time for once is on your side. Your new favorite hotel in Cyprus is here!! Sunprime Ayia Napa Suites is an adults only Resort that was completely renovated in 2012.

Merit Royal Hotel & Casino

Merit International constantly strives to stand out and provide the utmost level of privilege. Merit International aims to please and welcome its guests time and again by giving them quality, elegant memories they will always remember.

Anassa Hotel

Imagine a place where the Mediterranean begins and the sea breeze brings the promise of endless opportunities, where you can STAY in a regal hillside setting, and DINE on the finest seasonal cuisine, where WELLBEING is celebrated in all its guises, and the whole FAMILY feels at ease and free to DISCOVER life's purest rhythm. View our EVENTS options and OFFERS; browse our GALLERY; visit our NEWS page; or CONTACT us to handcraft your Anassa journey…

Alion Beach Hotel

We are delighted that you are considering spending your holidays at the Alion, where every stay is a truly memorable experience. We look forward to making your stay with us an unforgettable five-star experience.

Constantinou Bros Asimina Hotel

Constantinou Bros Asimina Suites Hotel is a luxurious, 5 star, adult focused, all suites hotel with its own beautiful sandy beach and 2 outdoor (Interconnected), freshwater swimming pools. Some of the suites have private pools with wooden decks while all the suites have large balconies. The hotel is situated in a quiet location yet within short distance from Paphos airport, the town centre, the shops and the nightlife.

Londa Hotel

Boutique hotels are famed for their personalized service and the Londa lives up to its name as the unique boutique hotel of Limassol for many reasons. We acquired our reputation in Cyprus by providing luxury, beach holidays, hosting intimate weddings and events, conferences and relaxing Spa breaks, but more importantly, we maintain our character through our staff.

The Annabelle

Annabelle – one of the most iconic hotels in the Mediterranean – has been leading the way in the Cypriot hospitality scene for over three decades. This Spring, the hotel has opened its doors to reveal the completion of its €11 million transformation.

Hilton Cyprus

Located within easy reach of Nicosia's city center, the historic Old City and the business district, Hilton Cyprus is the ideal place to stay while visiting Cyprus. Make the most of the Mediterranean climate as you cool off in the large outdoor pool or relax in the sun on your private balcony

Almyra Hotel

Following an extensive two-year renovation of the Paphos Beach Hotel – the town's first ever seaside hotel which first opened in 1972 – Thanos Hotels launched the Almyra in June 2003.

The Royal Apollonia

Situated in the prominent area of Limassol, known as the most cosmopolitan town of the island, It is a short drive from the city centre and within walking distance from the tourist area where bars, restaurant are found in abundance.

Grand Pasha Hotel Casino & Spa

Grand Pasha Hotel Casino & Spa adopts a philosophy that will make our guests have an experience that they have never had before by combining Mediterranean blue and unprecedented view of Beşparmak Mountains with architectural features and quality, comfort, technology and expert, experience and cheerful staff.

Villa Vuchev

VILLA VUCHEV is a five star elegant villa with its own style, emitting coziness with its tastefully furnished rooms in Velingrad, Bulgaria. This luxury villa is situated in the beautiful Rodopi mountain 700 meters above sea level, in one of the best holiday spots in Europe – the Spa capital of the Balkans.

Vedana Lagoon Resort & Spa

Vedanā Lagoon Resort & Spa offers a new concept with stylish interior decoration on an area of 27 hectares of undulating land and lagoon surface in a calm and picturesque landscape. With 55 luxury rooms/ villas and bungalows with 68 bedrooms, the resort is as warm and inviting as it is fresh and full of vision.

Korineum Golf & Beach Resort

The Korineum Golf & Beach Resort experience is completely unique, with a blend of warm hospitality and perfected professionalism. While feeling cocooned by tranquility, every opportunity for activities and pleasure will be available for a beautiful escape and unforgettable holiday.

Golden Tulip Nicosia Hotel and Casino

Enjoy a hotel in the heart of Nicosia, in the most distinguished Dereboyu street. You will be in a few steps to business, finance, art, culture, entertainment, governmental offices.

Capo Bay Hotel

Combining the ultimate in design and hospitality! Capo Bay Hotel Cyprus is quite simply, the best beach hotel to stay in Protaras, Cyprus. Modern features blend in with traditional excellence in service and holiday accommodation.

Rocks Hotel Casino

If you prefer a hotel with a town center location, with all amenities close at hand, the extravagant Rocks Hotel&Casino makes an exquisite choice for your holiday. The hotel has an enviable location at the sea front in Kyrenia.

Merit Park Hotel & Casino

The Merit Park Hotel & Casino Cyprus, inspired in its design from Girne Castle, was built on an area of 50,000 square meters. The five-star Merit Park Hotel is located in the heart of the Mediterranean's endless blue, just 6 kilometers from Girne's city center and 42 kilometers from Ercan Airport.

Arkin Palm Beach Hotel

The Arkin Palm Beach Hotel is located in the ancient port city of Famagusta, North Cyprus. The Hotel offers "a Heaven on Earth Location" where the turquoise hues of the Mediterranean sea, the magnificence of its private golden beach, nature`s own beautiful greenery, and amazing sunsets all come together in a truly idyllic setting.

Sensatori Resort Aphrodite Hills by Atlantica

The luxurious, 5-Star Aphrodite Hills Hotel by Atlantica, is uniquely and scenically located on a plateau overlooking the legendary birthplace of Aphrodite the Greek goddess of love, amidst the glittering blue waves of the Mediterranean Sea. The Hotel fabulously combines the classic with the contemporary and is an ideal destination for both couples and families alike. Aphrodite Hills Hotel by Atlantica, is the perfect getaway for those wanting to just relax, as well as for sports enthusiasts looking to improve their swing or backhand.

Grecian Park Hotel

The five star GRECIAN PARK HOTEL is situated adjacent to the National Park of Cape Greco with breathtaking views of the Mediterranean. Boasting one of the best spa hotels in Cyprus the Spa & Wellness Centre including a fitness gym will leave you revamped and rejuvenated.

The Arkin Colony Hotel

Located in the heart of downtown Kyrenia the five star The Arkin Colony Hotel lies between the mountains of North Cyprus and the timeless blue Mediterranean Sea. Architecturally blending the colonial style of the island's past with the glory of the Ottoman era, The Arkin Colony is a haven of tranquility and opulence amidst the bustle of this busy town and harbour.

King Evelthon Beach Hotel & Resort

Welcome to our brand new relaxing, comfortable, fun packed, unique, luxury and complete beach resort. An all year round family hotel, which will definitely leave you speechless. King Evelthon Beach Hotel is directly located on the beachfront of Chlorakas bay, in extensive well cared landscaped gardens of 100,000 square meters.

Golden Well Hotel

The Golden Well Hotel is a boutique Prague hotel enjoying one of the best locations in the city. The Golden Well Hotel offers an exquisite choice of luxury Prague accommodation with 17 rooms and 2 suites, each reflective of the building's rich heritage, providing our guests with incomparable views, luxury accommodation.

Aria Hotel Prague by Library Hotel Collection

Experience the boutique Aria Hotel Prague – an unforgettable luxury Prague hotel just steps away from the Charles Bridge and Prague Castle. A virtuoso hotel inspired by music, Aria Hotel Prague is composed of 51 luxurious suites and rooms dedicated to a specific style of music or a particular artist or composer.

Four Seasons Hotel Prague

There's a certain magic in the air here that flows effortlessly through Old Town Square, onto Charles Bridge, over the Vltava and all the way up the tallest spires of Prague Castle – and that's just what you can see from Four Seasons Hotel Prague. Centuries of wonder fill our walls, letting you trace the history of the city from the Baroque era to the neoclassical to modern day.

Alchymist Grand Hotel & Spa

The Alchymist Grand Hotel & Spa is located just a few steps away from Prague Castle and the Charles Bridge, amidst the picturesque streets of the Lesser Town area. Our city centre luxury hotel is situated in Prague, within four former-bourgeoise houses of which the oldest one, "Dum U Jeziska," has served various purposes and owners during the past five centuries. In 2006, this 5 star boutique hotel was opened in Prague Old Town, utilizing the beautiful baroque style and creating a refined ambience.

La Ballerina

Just a few steps from the famous Frank Gehry Dancing House, this luxury urban hotel is all one could wish for stay in Prague, ideally located in walking distance from National Theatre and other major sightseeing, only 25 minutes' drive from Prague´s Airport. City center elegant hotel with exquisitely furnished Deluxe Rooms and Suites reflecting the historical character of the building and above all, staff who do really care about their guests, aiming to provide them with the best service possible.

Buddha-Bar Hotel Prague

Established in 1996, the world famous Buddha-Bar restaurant came from the never-ending imagination of its founder, Raymond Visan. The creativity of this talented globe-trotter, and his desire to go beyond conventional standards, shaped by his many travels, gave him the gift to absorb many cultures that today reflect the Buddha-Bar DNA.

Alcron Hotel, Prague

The luxurious Alcron hotel Prague initially opened in 1932. Since then we are in business of making people feel happy and love every bit of it. The hotel evokes a different time, captivating you with marble floors, soaring ceilings and antique lighting. And the central location puts you close to Prague's most compelling sites and attractions, such as the Old Town Square, Charles Bridge, Wenceslas Square and Prague Castle.

Chateau Mcely

Chateau eco-chic hotel is situated just under an hour's drive from Prague. It's an ideal location for romantic getaways, spa breaks, families, weddings and company meetings.

Augustine, a Luxury Collection Hotel, Prague

Conveniently located in the radiant heart of Prague's Lesser Town, right below Prague Castle and just steps away from Charles Bridge, our hotel is the quintessence of Prague's history, character and beauty. As part of Luxury Collection, Augustine defines the destination with its deep history and energy inspired by 13th century Augustine monastery, which is interconnected with the hotel and still active with four monks living there.

Wellness Hotel Diamant

Wellness Hotel Diamant – the best place for relaxation in the heart of Southern Bohemia.

Mandarin Oriental, Prague

Mandarin Oriental, Prague is a five-star luxury hotel in the heart of the Czech Republic's prettiest city. A modern retreat with a centuries-old past, we are ideally located for exploring all of the sights.

Hotel King David Prague

The Hotel KING DAVID is a five-star boutique kosher "Le Mehadrin" hotel open all year round. The hotel is located near the train station in Prague city centre and provides comfortable accommodation in 67 guestrooms. Enjoy your stay at this new property that has been fully refurbished in 2014.

Luxury Spa Hotel Atlantic Palace

Luxury Spa Hotel Atlantic Palace has 21 luxurious and stylishly furnished rooms with unique views and balconies, a restaurant on the top floor of the building. Our wellness is opened 12 hours per a day and offers perfect full-service for your health. Relax centre also offers a full spa treatment.

Hotel Three Storks

The luxurious 5 star boutique hotel Three Storks is located in the quiet environment of the Mala Strana (Lesser Town) under the magnificent Prague Castle. In its vicinity there are the most atractive and the most sought out monuments and restaurants in Prague.

The Grand Mark Prague

The Grand Mark Prague, situated in a residential palace dating from the 17th century, will surprise you with the timeless elegance of its interiors. Due to its extraordinary location in the city center, The Grand Mark Prague is the ideal choice for your honeymoon, sightseeing vacations or business trips. This luxury hotel presents an unforgettable combination of tradition and modernity. All rooms feature a separate living room with a fitted kitchenette and a sitting area, large bathrooms with heated floors.

Grand Hotel Bohemia

Grand Hotel Bohemia is located in the centre of Prague, in the very heart of the Old Town quarter of Prague. There are literally only a few steps along picturesque Prague streets to the main historical sights from and around us. Old Town Square with historical Astronomical Clock, the Charles Bridge, Wenceslas Square or Jewish quarter Josefov – all these can be reached within a few minutes of walking

Quisisana Palace

The combination of a homely atmosphere in a historical, modern and harmonious environment, first-class service and excellent cuisine, 19 luxury rooms and suites, offers a longed-for rest. Enjoy personalized body and cosmetic treatments or the exclusive private ambiance of our Spa Suite.

Le Palais Art Hotel Prague

Built in 1841, the luxury Le Palais Art Hotel Prague is a striking example of Belle Époque architecture. The historic ornamental stucco and magnificent wall paintings help to create an unforgettable impression. A special atmosphere can be found in the spacious rooms and suites at our luxury hotel in Prague.

Art Deco Hotel Imperial

The legendary Art Deco Imperial hotel in the heart of Prague – Old Town with tradition since 1914.

Art Nouveau Palace Hotel

he majestic art nouveau building has been offering refined accommodation and outstanding services to discerning travelers since 1909. Located in the city centre on the border of the New and Old Town, the stylish Art Nouveau Palace Hotel Prague has been designed with the needs of leisure and business guests in mind.

Alchymist Nosticova Palace

The Alchymist Nosticova Palace is a truly delightful, romantic boutique hotel set near all major Prague tourist attractions and yet still far away from the hustle and bustle of the modern city. Located at the end of a quiet cobblestone street close to the charming Kampa Park and Vltava River, this 17th century residence is the place to stay if you appreciate historical charm, elegant comfort and an element of romance in Prague.

Hotel Kings Court

A historical, neo-Renaissance-style building has been gently and tastefully transformed from the former prestigious seat of the Czech Chamber of Commerce into the contemporary deluxe 5 star Prague Hotel KINGS COURT. Our luxury hotel in Prague center opened in November 2009.

Hotel SPA Dr Irena Eris Polanica Zdroj

A unique, five-star SPA hotel in the most beautiful spa resort of the Sudety Mountains, provides everything necessary to ensure comfortable rest, relaxation, and wellness.

H15 Boutique Hotel

'Why H15 ?' ask our Guests frequently. H for Hotel and H for Hospitaly experience. The best in every way. No 15 because hotel is located on Poznanska Street, No 15 . This number is a lucky one as next hotel we prepare is located also at the No 15 just different street and the city.

Hotel Bristol, a Luxury Collection Hotel, Warsaw

Situated in the heart of Warsaw, Hotel Bristol has served as the city's most remarkable landmark and distinguished destination since 1901. The hotel enchants with majestic neo-renaissance facade and romantic interiors, filled with Art Deco elegance from the beginning of the 20th century and luxury finishes.

Hotel Rialto

Located in the new heart of Warsaw, boutique style RIALTO hotel, begins renovation of its interiors and expands with tne modern wing, creating a completely new concept.

Hotel Grodek

The Gródek Hotel is nested in one of the most charming and at the same time quiet nooks of Kraków's Old Town. Situated just a few steps away from Main Market Square, it provides easy access to what the city has to offer in terms of culture and entertainment. At the same time, it is a promise of peace and quiet, as even some native Cracovians are unaware of this little alley leading to the convent gate of the Dominican Sisters.

Podewils Hotel

Podewils Hotel in Gdansk, thanks to its sophisticated eighteenth – century architecture, artistic ambiencewith the latest generation technology is a showcase of the highest world standard. With a great location at Gdansk marina, hotel offers luxurious rooms with an unforgettable view over the old town, historic Crane and river Motlawa. The convenient location provides easy access to the Old Town.

InterContinental Warszawa

InterContinental Warszawa would like to invite you to take advantage of the 414 spacious and well-appointed rooms and suites, all of which offer a magnificent panorama of Warsaw.

Grand Lubicz Hotel

Apart from the health resort services, our Hotel offers you also the highest quality of relaxation on the premises of as much as 2,5 ha. The total capacity of 27 458 m² of usable area has been fully dedicated to the most luxurious rest and entertainment you have ever experienced.

Odyssey ClubHotel Wellness & SPA

We offer 38 single and double rooms and four suites, three conference rooms equipped with modern equipment, allowing to organize a meeting from a few to even a hundred people, an elegant restaurant serving delicious food, and a wide range of SPA area, in the form of a large recreational pool with attractions, several saunas, baths, brine pool and exercise room.

Mamaison Hotel Le Regina Warsaw

Located in the heart of Warsaw's new city, this stylish boutique hotel offers guests a unique location: Housed inside the historic Mokrowsky Palace, the building itself is a popular city attraction. Freta street (approx. 40 m) connects the hotel to the old city. The market place and the Royal Castle in Warsaw are just 850 m away.

Sheraton Sopot Hotel

Sheraton Sopot Hotel has been an icon of recreation on the Baltic Sea for years. Located just a few steps from the sandy beach and the Sopot Pier, it offers over 189 comfortable rooms, including 11 unique and renovated apartments with a view of the Gulf of Gdansk.

Regent Warsaw Hotel

Take advantage of our special offer, leaving you with more money to spend on your trip! Luxury hotel in central Warsaw. Complimentary breakfast and Internet.

Hotel Bohema

The Hotel Bohema is a 5-star rated hotel housed in a historical building at Konarskiego Street N°9, in downtown Bydgoszcz, Poland. The building is registered on the Kuyavian-Pomeranian Voivodeship Heritage List.

Hilton Gdansk

Overlooking the Motlawa River in the picturesque Old Town of Gdansk, the Hilton Gdansk hotel offers guests the perfect base to visit and explore this popular Polish city.

Radisson Blu Hotel Gdansk

The Radisson Blu Hotel, Gdansk welcomes guests to its vibrant Baltic seaport. Situated in the historical Old Town, the hotel bears a facade that reflects period architecture, with an interior that offers a contemporary style with modern amenities, such as Free high-speed, wireless Internet available throughout.

Radisson Blu Hotel Krakow

Become immersed in the history of one of Poland's oldest cities when you stay in the Radisson Blu Hotel in Krakow, voted among the top 25 luxury hotels in the city. Just 14 kilometers from John Paul II International Airport Krakow-Balice and 3 kilometers from Krakow Train Station, we're easy to reach after a long day of traveling. You'll also find bus and tram stops right outside the hotel to further your explorations.

Sofitel Warsaw Victoria

Opened in 1976 as one of the city's first luxury hotels, this landmark Warsaw hotel has hosted many Polish movies and international celebrities. Today, we welcome business travelers, families and couples seeking comfort and elegance with Sofitel's refined French touch.

Hotel Bristol -Tradition and Luxury

BRISTOL TRADITION & LUXURY is the only five-star hotel located in the Podkarpackie Voivodeship. The facility is located in the city centre – in the heart of the Rzeszóww market square. The Hotel is designed with uniqueness, as it combines the traditional Old Polish style with luxurious interior design.

The Westin Warsaw

The Westin Warsaw Hotel is ideally located in the business center of Warsaw, a few steps from the Palace of Culture and Science, the Złote Tarasy shopping center and the Ronda ONZ and the M2 metro station. Modern architecture, unique interiors and attentive service will make your stay at the Westin Hotel unforgettable.

Holiday Inn Krakow City Center

Central Krakow hotel in the heart of the Old Town, with free WiFi and a conference centre Holiday Inn® Krakow City Centre hotel is five minutes' walk from the vast Main Square in the city's historic Old Town.

Hotel Aquarius SPA

Hotel AQUARIUS SPA is a place surrounded by a beautiful park, just a few steps from the sea. The unique space of the hotel will make you feel at ease. In this unique place combining the beauty of architecture, sophisticated design and noble interior decorations, you will feel that your body is resting, inspired by the energy of the sea and the sun.

Hotel SPA Dr Irena Eris Wzgorza Dylewskie

Carefully designed interiors of Dr Irena Eris SPA Hotels are the quintessence of luxury which guarantee a sense of harmony, exceptional rest and a comfortable stay.

Hotel Copernicus

Hotel Copernicus stands on Kanonicza Street, Krakow's oldest street that winds its way toward Wawel Royal Castle – the historic seat of Polish kings. Amidst the neighbouring Renaissance townhouses Copernicus stands out with its expansive, Gothic façade. As the first hotel in Poland has been a member of the exclusive association of Relais & Châteaux.

Heron Live Hotel

Heron Live Hotel is a place full of the elements and the energy which we derive from nature – from the neighboring mountains, peaceful forest, and the element of water. Located in Malopolska (Lesser Poland), in the village of Sienna, Heron Live Hotel offers a combination of a tasteful hotel, an exclusive spa, and a high-class venue for business events.

Warsaw Marriott Hotel

A lifetime's worth of luxury is waiting for you at the Warsaw Marriott Hotel. With 5-star guest rooms and an abundance of exceptional resources, our hotel is the perfect home base from which to explore Warsaw, Poland's bustling city centre; stretch out in your newly renovated hotel room or suite; all lodging boasts 5-star amenities like designer bedding, a mini-bar, a flat-screen TV and 24-hour room service.

The Reverie Saigon

The Reverie Saigon has debuted as the most spectacularly extravagant hotel in Vietnam and as the one and only member property of The Leading Hotels of the World in all of Vietnam. Taking pride of place on the topmost floors of the landmark Times Square Building in prestigious District 1, the much-lauded hotel presents world-class hospitality with its impeccable service and its unique celebration of haute Italian design and inimitable luxury.

JW Marriott Hotel Hanoi

Articulating a new definition of luxury, JW Marriott Hotel Hanoi is a destination that dazzles at every turn. Boasting a contemporary, artful design, our hotel rises above one of Hanoi's most up-and-coming areas, the new Central Business District. Our adjacency to the National Convention Center is perfect for corporate travelers, while those visiting Hanoi for pleasure will appreciate our proximity to the Old Quarter and its many historic attractions.

Banyan Tree Lang Co

Escape to a sanctuary for the senses at the stunning, multi-award winning Banyan Tree Lăng Cô in central Vietnam, a private paradise of luxurious all-pool villas nestled between the azure waters of the East Vietnam Sea and the Truong Son mountain range at Laguna Lăng Cô.

Four Seasons Resort The Nam Hai, Hoi An

With an idyllic location on Vietnam's culturally rich central coast, The Nam Hai offers a portal to three extraordinary UNESCO World Heritage sites and a breezy respite on the country's most celebrated beach.