Discovering Bali in a Private and Exquisite Way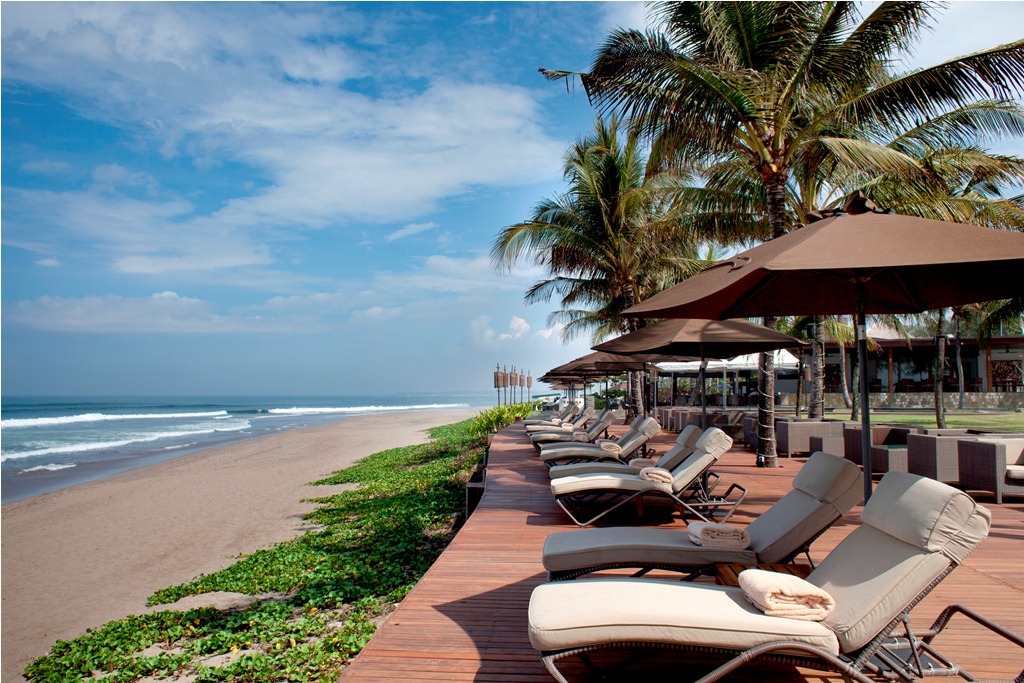 It's no secret that Bali is a destination many people dream to visit. But what is the best way to explore it? Christian Gerart, General Manager of The Samaya Seminyak – Bali, Indonesia, will tell us about the options they offer, the magnificence and peculiarities of Balinese getaways and the company's victory in Luxury Lifestyle Awards.
Gerart, it's a pleasure to hear from you. The Samaya Bali has two destinations available for tourists. What is the conceptual difference between them?
With two completely different locations on one island, each of our resorts offers a completely different experience and showcases the best from each location. The Samaya Ubud is set into the hills of Ubud overlooking the rice fields and the Ayung river, making you feel like you are in a tropical rain forest, but offering the luxury amenities and service of a five star luxury resort. It has plenty of amazing activities to offer to the guests, bringing them closer to the nature and the culture of Bali.
The Samaya Seminyak is the only Villa resort with a direct access to the Seminyak beach. All villas are very spacious, featuring a large private lap pool and offering absolute privacy. This is the perfect choice for those who are looking to unwind, relax and enjoy each other's company. A large communal pool, overlooking the Indian Ocean, is surrounded by a well-manicured lawn and offers a spacious wooden sundeck with plenty of lounge chairs facing a magnificent beach. Though the ambiance of the resort is very laid back and serene, this location is fantastic for the ones who love to explore and discover the hip Seminyak restaurant & Bar scene located within walking distance from the villas.
Both resorts boast an unparalleled level of service and teams that will show true Balinese hospitality to make your vacation an unforgettable and memorable experience.
What kind of accommodation do you offer for your guests? Who are your main visitors?
We offer a selection of 52 villas, all with private lap pools and an extensive outdoor area, where guests can enjoy their time. Our villa sizes start from 200 sq. m.and reach up to 600sq. m.in our three bedroom Royal Courtyard Villas. All villas are equipped with all the luxury amenities a modern traveler is looking for.
What is the best season to visit Bali? And is there a time when the weather is not so good for tourism?
There is no longer a good or bad season here. Bali has developed to be an all year around destination for different travelers from various parts of the world. The rain season traditionally starts in November and usually lasts until mid-February. However, even during that period, the temperatures are still at a 30-degrees level. For me personally, Bali is great to visit in March to May, since the weather and temperature are perfect, and the island is not yet too crowded. The high season period is traditionally from June to September. We have an excellent mix of guests both from Western and Oriental cultures, but the ones from Europe and America are a majority.
What are the TOP 3 activities you would advise to engage in when in Bali? Does your hotel help organize any of them?
I'd like to say to our guests that there is either plenty to do in Bali, or we have the perfect setting to do absolutely "nothing" and just enjoy a relaxing quality time vacation – the choice is yours. However, we always recommend to take a whole day tour to Ubud, the center of Bali, with a private driver. You can see various temples, amazing rice paddies, maybe climb Mount Batur volcano which offers an unforgettable sunrise above the clouds orgo to one of the plenty lakes in the region.
Some other less famous activities are visiting the Balinese Chocolate factory or taking a full day tour up to the north and visiting the oyster farm.
Surfing is of course another activity Bali is well known for and, with some of the best surf spots in the world around here in Bali, it goes without saying that surfing is always on top of our recommendations list.
In Seminyak we are lucky to have plenty of amazing restaurants, beach clubs and other amazing eateries, so dining out is another must. Regular guests come a lot because of the outstanding quality of restaurants Seminyak has to offer.
This year The Samaya Bali Seminyak became the winner of Luxury Lifestyle Awards in the category of Luxury Hotels in Indonesia. What is your company's secret of success? What does the victory inspire you to do?
To have won this very prestigious award is another kick of motivation for all of our colleagues at the resort. It is always great to know that our guests are leaving with fond and memorable experiences and we were able to be part of the stories they take home. Their recognition and appreciation of our hard work and commitment to excellence is the best compliment we can ask for. It will inspire us to continue doing what we do best, which is "Delighting our guests"
Every business is created with an idea behind it. What is it for The Samaya Bali Seminyak? How do you see your company's development in the next few years?
With so many new hotels coming up each year, guests have numerous different options, and we will always try to put their satisfaction on top of our priority list and ensure that each and every single guest leaves with the best possible experience. Our aim will always be to remain one of the Leading Luxury hotels in Bali, known for its very personalized service, where guests feel at home and as a part of The Samaya family. Our team is continuously working on improving guest experiences and finding new ways to surprise our guests.