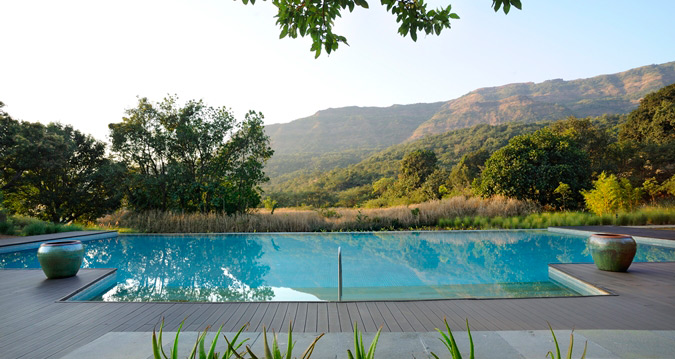 Hilton Shillim Estate Retreat & Spa
The Shillim Spa at Hilton Shillim Estate Retreat & Spa offers among the largest and most comprehensive spa facilities in Asia. This Indian spa retreat encompasses 70 acres and offers a range of exquisite treatments. Discover 17 treatment rooms, a meditation cave and a relaxation center, as well as a salon and yoga pavilion.
Hilton Shillim Spa offers a range of rejuvenating treatments for the body, mind and spirit. Each treatment integrates the ancient philosophic, spiritual and artistic wisdom of South Asia, with modern international techniques.
Founded on the following principles, Shillim Spa centers on the spirit of celebrating life to its fullest, through relaxed concentration and realigned focus:
• To conserve and strengthen life
• To sustain and build health
• To support the healing of the whole person
• To celebrate the gift of life
The Shillim Spa at Hilton Shillim Estate Retreat & Spa has been awarded as the 'Best New Spa (Resort)' in India in the GeoSpa AsiaSpa India Awards 2013. The spa was also recognized as the 'Best Luxury Wellness Spa' in Asia and 'Best Luxury Emerging Spa' in India in the World Luxury Spa Awards 2014.
---