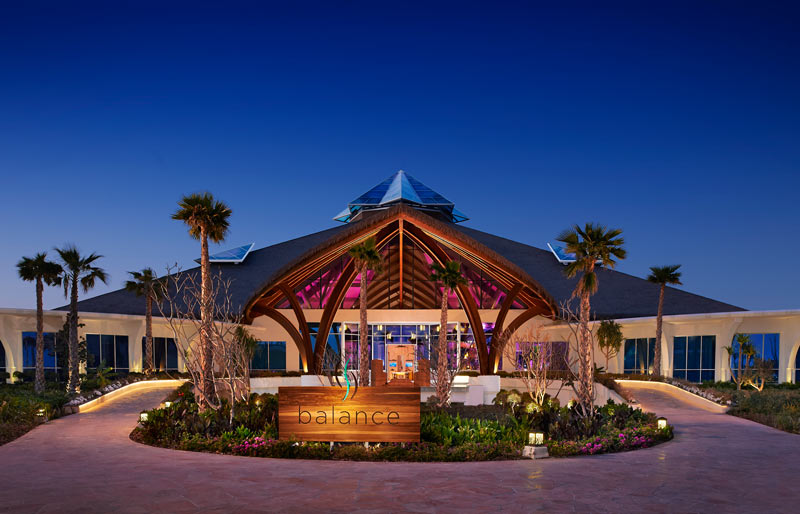 Banana Island Resort Dona by Anantara
Rooted in the timeless healing traditions of the world's richest cultures, Anantara Spas are designed to restore balance and harmony between body and mind in an oasis of beauty, grace and tranquillity. Anantara motivates each guest to pursue their personal passions and goals through bespoke and inspirational experiences. 'Balance' – an innovative new wellness concept available at Banana Island Resort Doha by Anantara – is a natural extension of this philosophy which harnesses Anantara Spa's award-winning expertise. The Balance wellness concept is unique as it offers total flexibility with a variety of health, wellbeing and healing elements which can be incorporated into a luxury Anantara holiday, along with the freedom to relax and indulge to suit each guest's personal preferences and time.
Banana Island Resort Doha by Anantara features separate purpose-built spa and wellness facilities, with the Anantara Spa located close to the over water villas and the dedicated Wellness Centre near the marina and welcome centre.
Embark on pathways to supreme wellbeing that draw on the Middle East's enriching natural and cultural wonders, as well as health and beauty philosophies from all around the world.
Anantara Spa
Featuring luxurious over water suites and a traditional Turkish hammam, the Anantara Spa at Banana Island Resort Doha by Anantara offers a tranquil environment for guests to relax and indulge in a range of pampering treatments. Guests will discover a diverse spa menu that captures Qatar's ancient traditions and the vibrant souk heritage of exotic sights, scents, sounds and sensations. Guests are welcomed with the genuine warmth of Qatari hospitality and the spa team's personalised approach to wellbeing.
The Anantara Spa features the exclusive Charme d'Orient product range, originally from Paris, which draws inspiration from traditional methods of the East tailored to suit modern needs.
Unique spa experiences include bathing and steam rituals in a Turkish hammam with separate facilities for male and female guests. Dynamic therapies are cultivated from advanced western techniques to contour and redefine the silhouette. Melt into massages inspired by the heartfelt generosity of Bedouin desert culture. Replenishing scrubs and wraps reflect the rejuvenating benefits of Arabia's date palm gardens. Indulge in facials infused with the illuminating qualities of seawater pearls to enhance natural radiance.
Escape the limits of space and time with the Arabian Nights' signature journey collection, in which holistic Thai wisdom and Arabian mysteries are combined in exquisitely relaxing sequences.
Signature Treatments
Choose from a wealth of revitalising treatment options including the Anantara Signature Massage, with its custom blended massage oils and a carefully cultivated combination of eastern and western techniques, the Arabian Massage, inspired by the best of Middle Eastern relaxation rituals, or the classic Swedish Massage. Spa facilities:
• Four over water double treatment rooms
• Four over water single treatment rooms
• Separate male and female hammams
• Separate male and female Jacuzzis
• Over water relaxation lounge
Balance Wellness Centre
Guests can take their wellbeing to a whole new level at Banana Island Resort Doha by Anantara's dedicated Wellness Centre with professional guidance and state of the art facilities which offer the ultimate sanctuary to escape the hectic pace of daily life, which often interferes with the achievement of personal goals. With a tailored holistic approach, which assesses lifestyle factors as well as guests' physical, mental and emotional state, the fully qualified team will devise a results driven programme that is personally prescribed to meet individual needs. Guests are guided on sustainable healthy habits which are easily integrated into everyday life, for lasting and accumulative success long after leaving the resort.
The Wellness Centre's team oversees each guest's journey to encourage optimal health and wellness and to help them meet their goals. The choice of journeys include Relaxation, Detox, Fitness, Weight Management, Yoga and Alternative Therapy which are complemented by a wide range of motivating fitness classes and activities, as well as delicious nutritious, healthy cuisine at the organic café, Zest. The elevated tranquil indoor botanical Zen Garden offers guests an idyllic haven and the Oxygen Fern Room features exotic plants with high levels of oxygen for an added health boost.
Balance Wellness Centre facilities:
· 14 treatment rooms
· Two consultation rooms
· Male and female relaxation areas
· Female only hydro pool with underwater gym equipment
· Indoor botanical garden
· Zest Organic Café
---