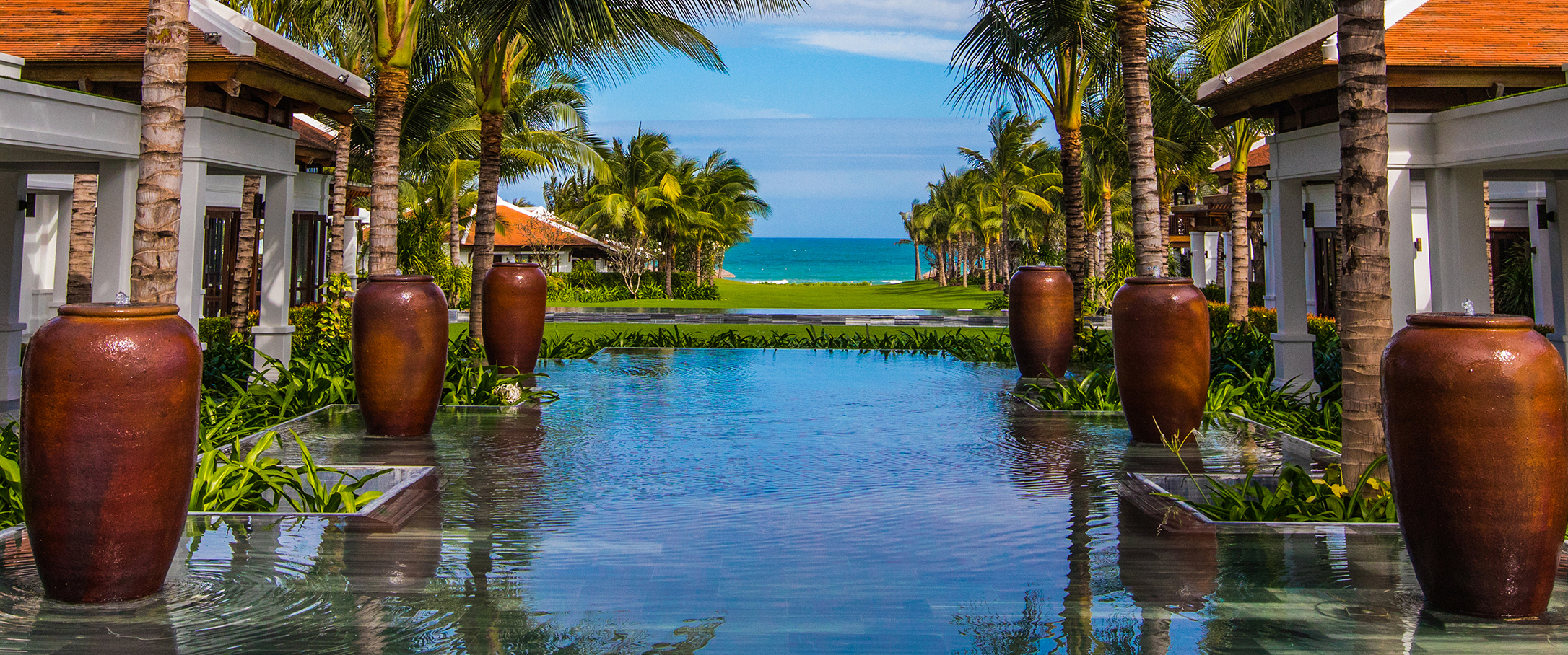 The Anam
The Anam overlooks 300 metres of beachfront on Vietnam's scenic Cam Ranh peninsula, which averages more than 300 sunny days per year.
The luxurious five-star resort, which soft-opened in September 2016 and celebrated its grand opening on April 2017, boasts 77 villas and 136 rooms and suites. The Anam also features a fine dining grill, all-day dining restaurant, a Vietnamese restaurant and bar, a classical bar, a beach club, in-room dining, a 10 treatment- room spa, 3-D movie theatre, three capacious swimming pools, ballroom, conference rooms, recreation and fitness centre, a tennis court, yoga room and deck, kids club, putting green, gift shop and more.
The Anam's design was inspired by Vietnam's bygone Indochine era. The resort's romantic appeal draws on this particular epoch, evoking a nostalgic tone with its imperial-style roofs, lanterns, big- bellied water vases, decorative pools, customized mosaic floor tiles and stone pathways.
The Anam and its team are guided by a "Indochine Charm, Modern Luxury" approach to accommodation, blending colonial- era charm and warm-hearted Vietnamese service with modern comforts and convenience.