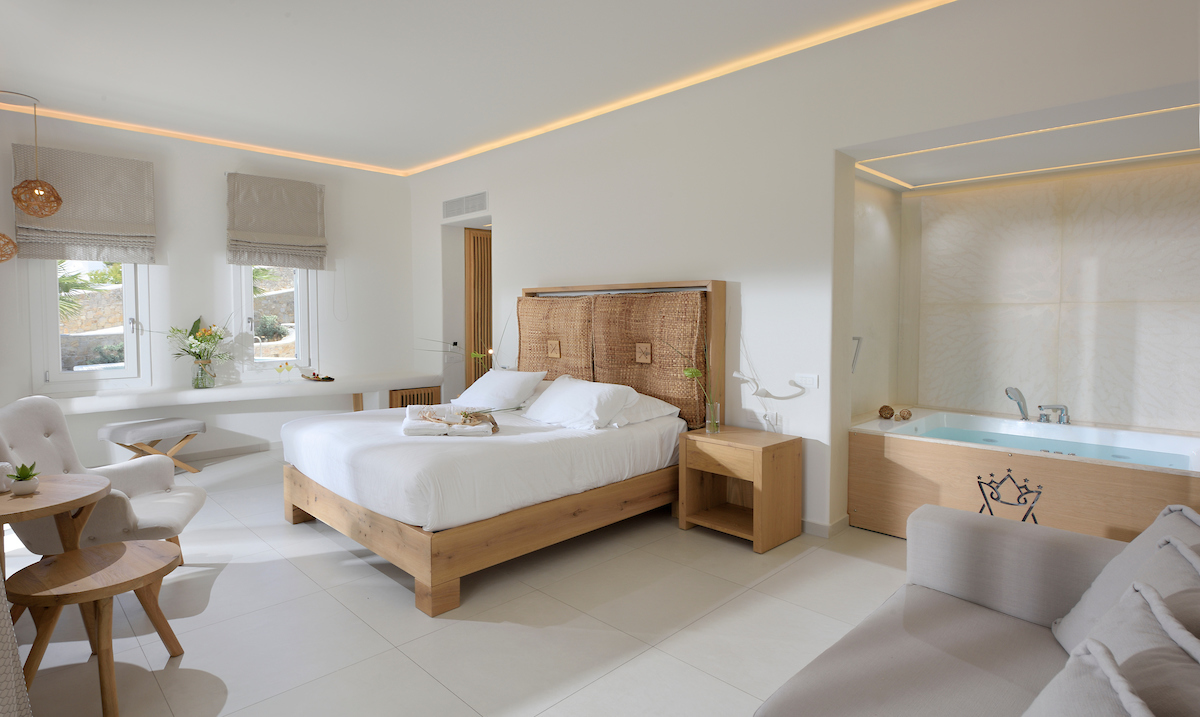 ANAX RESORT AND SPA
Try to imagine a perfect Cycladic village – it would probably look exactly like Agios Ioannis. Then step into Anax Resort in Mykonos and you'll immediately sense: this isn't Mykonos as you know it. Immerse yourself in the pristine beauty of a private oasis within a cosmopolitan destination.
Embracing the best that Mykonos has to offer the resort will showcase an unconventional "made in Greece "concept of luxury.
Wake up in one of Anax' designer suites and maisonettes which combine unique Cycladic architecture, well known beyond the Greek borders, and designer pieces in all their shapes. Anax luxury resort combines impeccable service, five-star facilities and world-class cuisine with a real sense of island living.
Please yourself, travel with all senses and create unique experiences at Anax Mykonos resort, a white microcosm sculpted in stone and wood overlooking the vastness of The Aegean from the most beautiful balcony. Anax Resort is a flawless example of laid-back yet luxury island life.