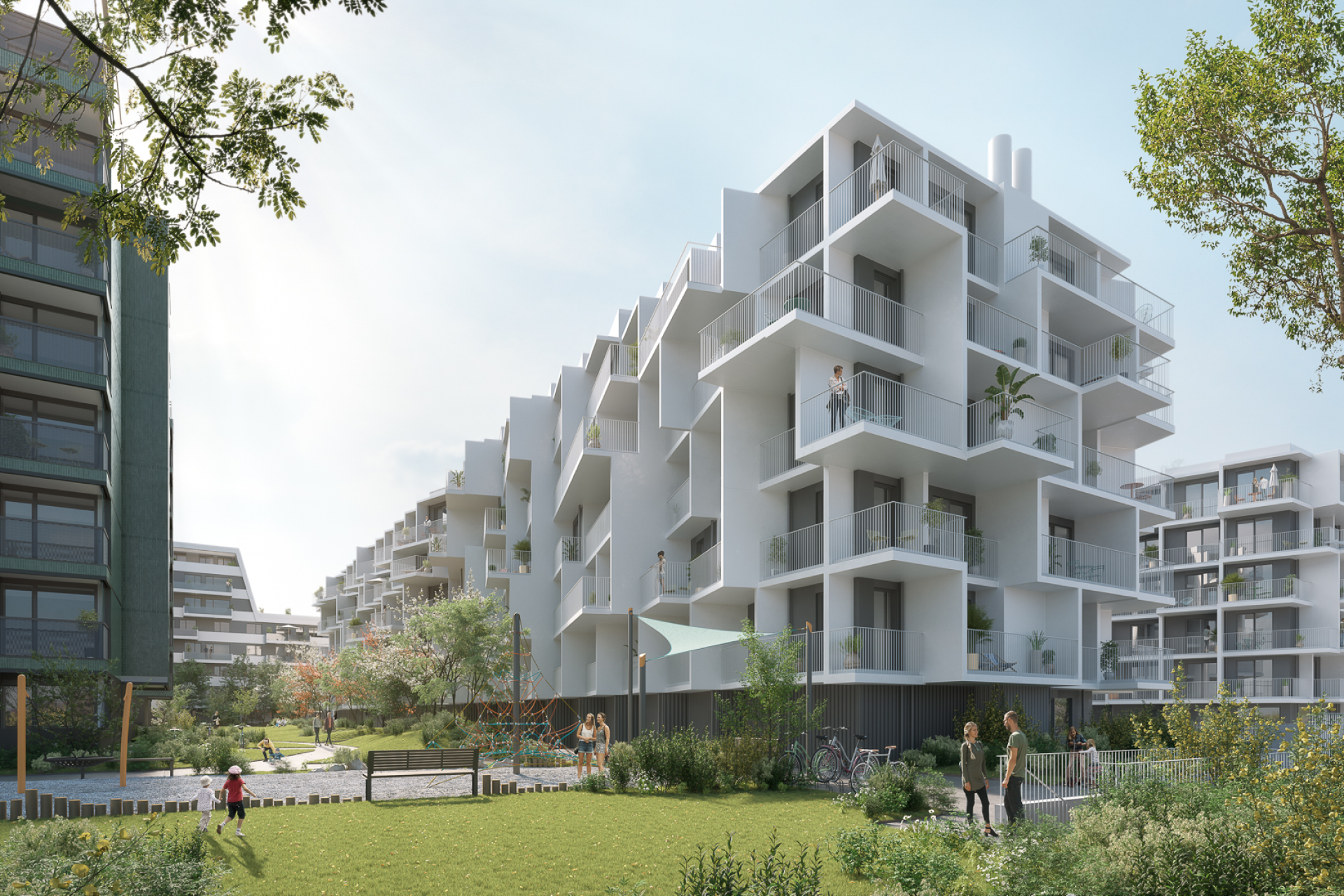 Kennedy Garden by BUWOG Group GmbH
Live in paradise in the city's garden.
As is well known, a garden is imagined as a paradise, though a biblical context and fantastical ideas aren't needed to visualise a wonderful life in the midst of a green environment. KENNEDY GARDEN makes the dream of an idyllic home in a natural setting come true, and in the midst of imperial surroundings and with a finger on the pulse of a multimillion-inhabitant city.
The KENNEDY GARDEN project is being built just a few minutes' walk from the bridge named after J.F. Kennedy. In the midst of six individually designed architectural components, there is an extensive green garden area that has given the project the second part of its name. It offers young and old an idyllic haven of peace, with the hustle and bustle of urban life surrounding it.
The excellent public transportation connections, the diverse shopping options and the proximity to Schönbrunn with its magnificent palace park as well as the relaxed atmosphere of this ultramodern and sustainably developed residential complex impart an incomparable character to the KENNEDY GARDEN project.
Objective: a residential idyll in a natural setting, with every advantage of urban living.
With its expansive and lush, green premises, KENNEDY GARDEN is an impressive, one-of-a-kind living experience. Barely away from the buzz of the city, harmony returns in a dependably peaceful home. The abundantly planted green areas and the open spaces such as balconies, private gardens and loggias that belong to the apartments enhance the attractiveness of the personal living environment and contribute to the refreshing atmosphere of the complex.
Fact Box
In total, 512 privately financed condominiums and rental apartments as well as rental apart ments under the Vienna Housing Initiative
2 to 4 rooms of approximately 40 sqm to 180 sqm
Balconies, loggias, terraces or private gardens on the ground floor as well as on the rooftop
Underground car park with 431 parking spaces for cars
5 minutes' walk to the underground, suburban railway, trams and bus lines
Start of construction: Autumn 2020