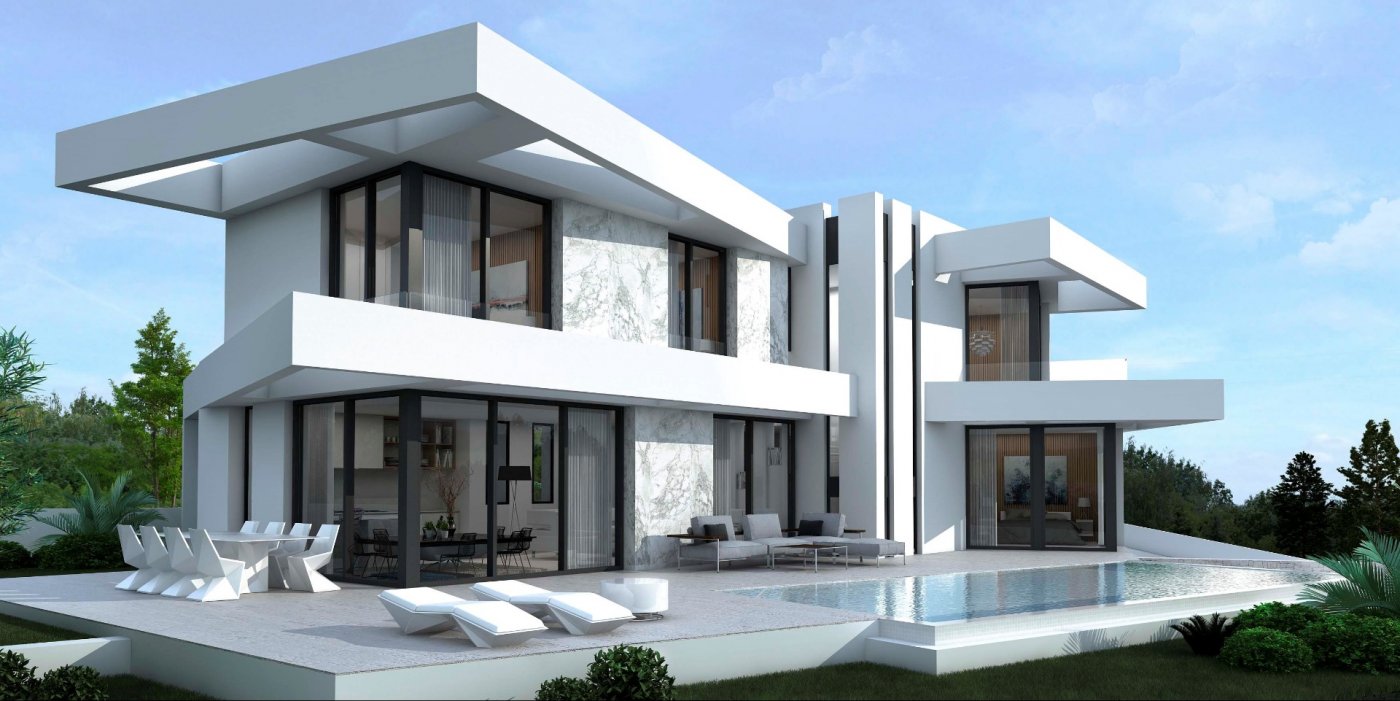 Moraira Invest Group
For anyone searching for their dream home in the Spanish sunshine Moraira Invest Group are known as the leading real estate agents in the Costa Blanca. Specialising in property for sale around the towns of Moraira, Javea, Calpe, Benissa, Teulada and Benitachell they have been offering a comprehensive portfolio all around the area since the early 2000s.  
There's an incredible variety of prestigious and luxury properties on offer including exclusive state-of-the-art new homes designed by their architects with breathtaking views as well as a good selection of other luxury villas. Or  there are also plots of land available for customers who wish to opt for their own personal design and build from scratch.  
The multi-lingual professional team is dedicated to efficiently guiding every customer through the whole process from start to finish. Whatever their needs may be, Moraira Invest Group are truly an all-in-one estate agency. When it comes to new builds, they also offer construction services from their own private building company and will be on hand to supervise the entire project.  
The company prides itself on its personal service and on providing expert advice for their clients. Their mission is to always remain honest and transparent while offering this exceptional service. And this doesn't stop at purchase or sale, the company's agents make sure to stay in contact with all their clients afterwards in case they need any assistance in the future.  
The testimonials of many happy customers bear witness to such premium service. Like sellers Stuart and Deborah Sheppard who say: "Moraira Invest provided us with an outstanding service during the recent sale of our villa. From the initial valuation, through to marketing and accompanied viewings, they kept us fully informed of proceedings and managed the whole process in a professional and competent manner. We would highly recommend the services of Moraira Invest for the sale of your property." 
There are also plenty of satisfied buyers who include Frits and Jose Guerts: "We bought a villa in Benissa through Moraira Invest Group. We are very satisfied, everything has been handled via Moraira Invest and together with a lawyer they have solved everything perfectly. We had minor renovations carried out through them while we were in Belgium and everything went perfectly and they have taken on the pool and garden maintenance when we are away. If there are problems we can always appeal to Moraira Invest." 
This highly impressive reputation which has grown since the company's inception means Moraira Invest Group stands out in the real estate market on the popular Costa Blanca, for both buyers and sellers who come to them with a wide range of requirements. The company remains on their quest to provide tailor-made service and attention to detail throughout the process including dealing with any administrative issues.  And their after-sales service is designed to ensure every customer enjoys a carefree living experience in Spain.