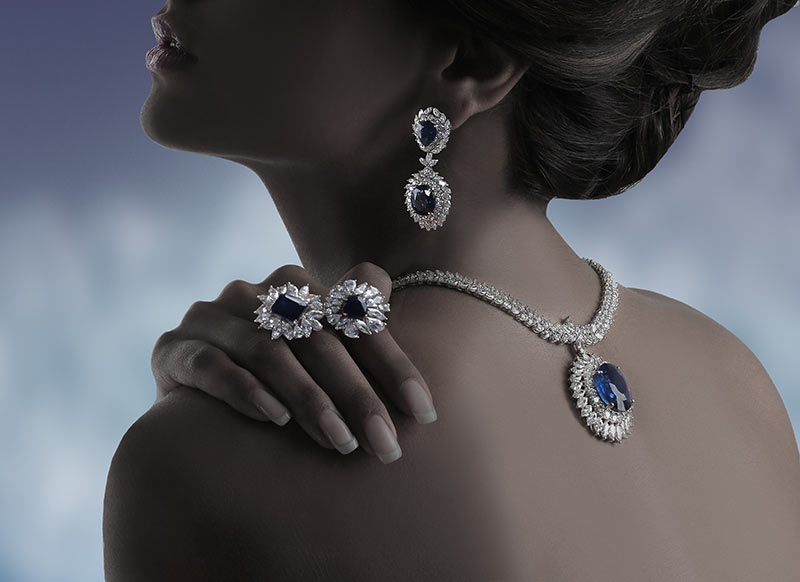 Toujours Jewellery
Toujours Jewellery is a jewellery retailer committing to making fine jewels that can be enjoyed with comfort, glamour, and pleasure. Jewellery pieces in Toujours Jewellery are personal odysseys toward the re-discovery of beauty. Toujours Jewellery collection reflects sensitivity in design, execution and wearability.
Our jewellery embodies special magic, conjured by a fusion of spirit and dedication, craftsmanship and high art. Toujours Jewellery showroom located in Dubai Mall is described as a uniquely designed boutique, where the unique pieces are displayed in harmony reflecting the exceptional soul of magnificence.
Toujours Jewellery is one of the best Arab jewellery designer.
Kholoud Osama Kurdi, a Saudi Arabian national, carved a niche for herself in the jewellery business. A Designer and Business Professional who efficiently integrated the fundamentals of entrepreneurship with the flourish of creative brilliance. An Accredited Jewellery Professional of the Gemological Institute of America GIA, Kholoud has several honours to her credit of having designed exquisite works of art and Jewellery, through her Brand TOUJOURS.
She is a global artist who was able to put her mark in the world of gold and jewellery industry in a short time through successive successes in many events and international completions.
Kholoud has been crowned with a success in several local and international awards as the Best Arab Jewellery Designer for four years in a row by the Middle East Jewellery & Watches Awards in different categories. She was also named as a Jewellery Woman of the Year by the Arab Woman Awards. Moreover, she was ranked among the Top 30 Best Jewellery Designs by Eco Art International in Monaco. She was also awarded as the Most Stylish Arab Woman and she was ranked among the top HOT 100 distinctive personalities. Kholoud was ranked among the Top 20 Most Influential Women in the Jewellery field by MPP, and she was the guest of honour & speaker for the Middle East Gems & Jewellery Forum 2014, as well as the Judge of the Dubai International Jewellery Awards of the middle East 2014.
Kholoud has been involved in many charity events, local and international funding raising by spreading the culture of artwork and design, whether in the UAE or abroad. She has been selected to participate in many international charity auctions, such as Oxfam global auction house, Prince Albert of Monaco auction house, Amfar, ECO Art International and Dubai Cares.
As it's well known in this domain, Kholoud offers very different and rare gems that appeal to many high end users. In the past few years she managed to formulate her name in the world of gold and jewellery as a provider of best stones and unique designs. And her exclusive designs appeal to many social figures and A List celebrities.
---