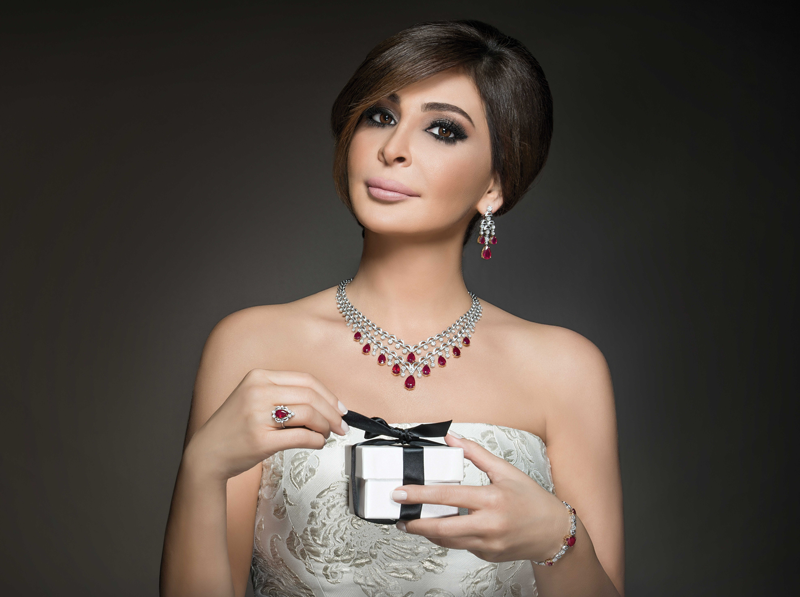 L'azurde jewerly
Always seeking perfection and precision, L'azurde has excelled at the art of jewelry design, transforming every inspiration into a unique masterpiece, and with one beautiful design after another, it has evolved to become the largest gold and jewelry designer, manufacturer, and distributor in the Middle East and the fourth largest jewelry manufacturer worldwide. With the highest top of mind awareness in the region L'azurde is the first choice for the Arab woman.
L'azurde, the world's leading jewelry house for Arab women, has made dreams come true by designing stunning diamond collections. Famous Arab art and fashion celebrities such as Elissa, the Lebanese super star singer and the brand ambassador for L'azurde, actress Dorra Zarrouk?, and Alanoud Badr, founder and designer of the Lady Fozaza fashion brand, have championed the collections. L'azurde's expertise has helped them understand the different personalities and habits of women, constantly fascinating them and fulfilling their desire to look their very best during elite social events.
L'azurde diamond collections glamorize Arab women with breathtaking charm and emphasize their innate originality and elegance. They are modern collections, highlighting the style and glamor of Arab women. L'azurde diamond collections serve women who know how to choose their jewelry so that each piece represents a unique aspect of their own personalities.
L'azurde is present at key events that are characterized by the elegance of Arab women. At high-fashion society events like the Dubai International Equestrian Championship, ladies showcase the latest glamorous looks and creative design. The occasion attracts a prestigious elite of international, Gulf, and Arab society ladies, who pride themselves on their modern sense of fashion and design. The uniquely glamorous L'azurde diamond collection helps elite women create a distinct, elegant look for such high profile events. The L'azurde Autumn diamond collection, which is exclusively available in L'azurde showrooms, showcases the company's extensive experience in the art of designing diamond jewelry to meet the unique needs of Arab women.
---