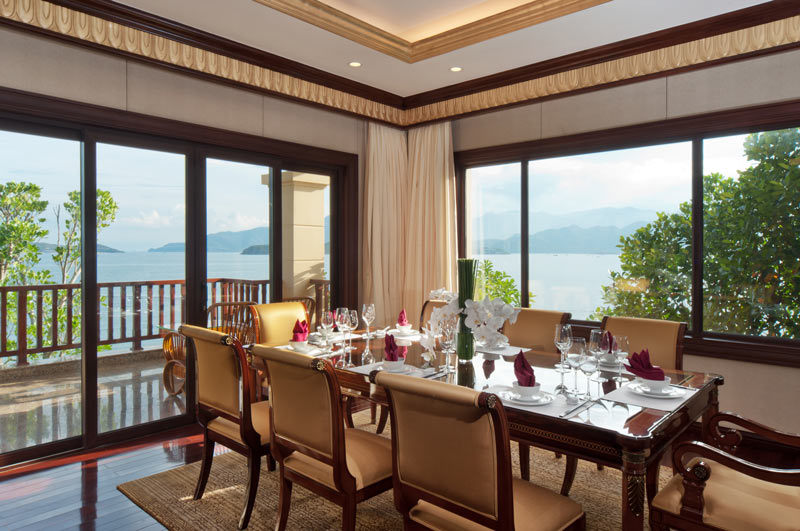 Vinpearl Luxury Nha Trang
Established in the very first year of the 21st Century, choosing the primitive and poor Hon Tre Island to invest into – it is a brilliant deep-thinking investment of Vinpearl. Today, Vinpearl has overcome all difficulties and challenges to affirm its capability, becoming internationally renowned for tourism, resort and recreation services.
Exclusively set on a separate island in one of the world's 30 most beautiful bays, Vinpearl Luxury Nha Trang is situated comfortably on Hon Tre Island, Nha Trang. Built with superior construction standards and architectural styles of a world class tropical luxury resort, and housing over 84 beautiful coastal villas, Vinpearl Nha Trang is an ideal destination for luxury holidays that claim perfection and privacy.
All customer care services at Vinpearl Luxury Nha Trang from airport shuttle services to health and beauty spa services to entertainment facilities and fine-dining services, are in compliance with the highest criteria emphasizing luxury, privacy, unique class, comfort and warmth.
---