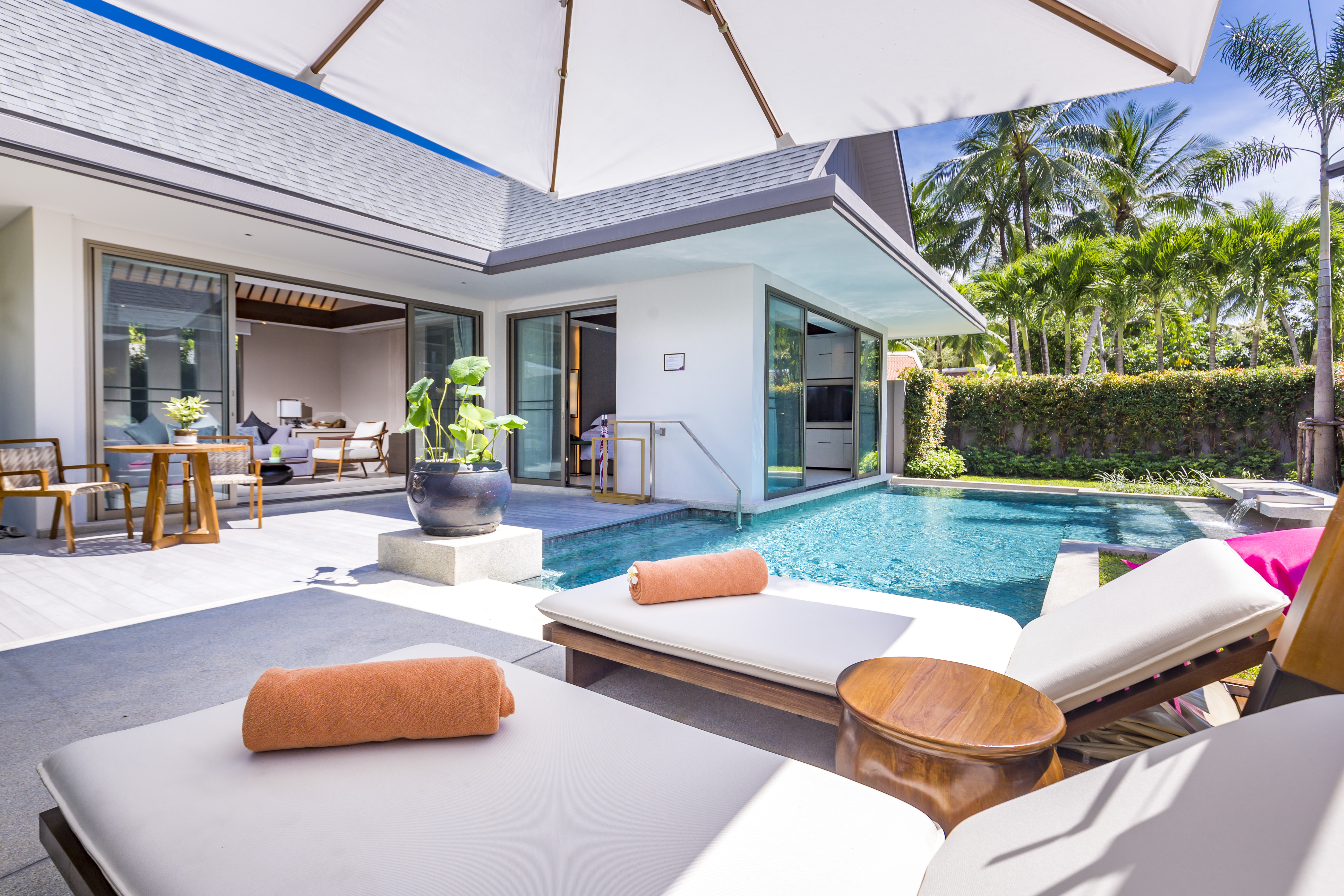 Santiburi Koh Samui
Santiburi Beach Resort & Spa is the idyllic luxury resort on Koh Samui's stunning north shore. This elegant tropical island resort is the ideal destination for couples and families who want to unwind in paradise with an unprecedented selection of facilities for relaxation, rejuvenation and recreation.
The Santiburi accommodation blends contemporary design with classical Thai elements. The recreational facilities at Santiburi are truly second-to-none. The stunning sandy beach is ideal for family frolics and wind-powered water sports, while kids can enjoy an array of indoor activities and crafts or outdoor sports and games. The Santiburi Spa is a wellness sanctuary inspired by Ayutthaya, the ancient Thai capital. However, wellness doesn't come solely from the spa or gym – it comes from within. That's why the resort has launched Lèn, a unique new concept that allows every guest to choose their own wellness programme. It is no coincidence that dining is a key element of Lèn. Guests have a selection of outstanding dining options, from casual daytime dining by the beach to spectacular evening meals.
With so many opportunities for relaxation and recreation, all surrounded by spectacular tropical scenery, Santiburi Koh Samui remains one of the leading luxury resorts in the whole of Southeast Asia.