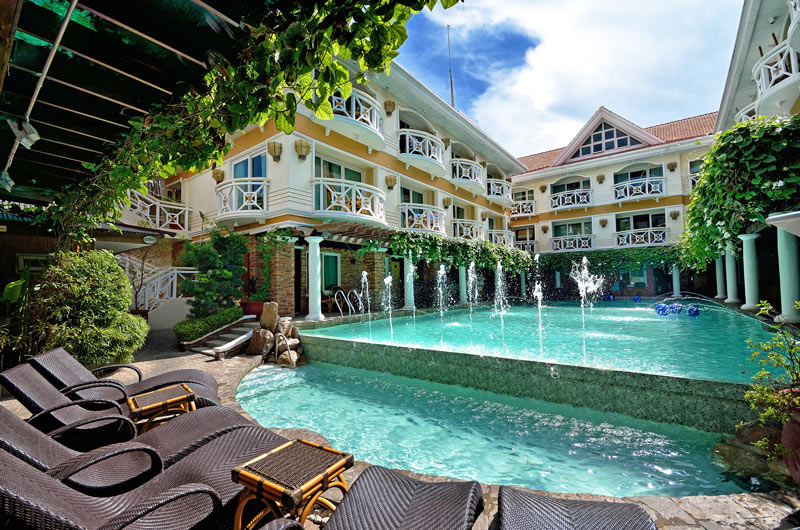 Luxurious Island Comfort at the Heart of Boracay
Luxurious Island Comfort at the Heart of Boracay, Philippines
Boracay Mandarin Island Hotel is a Triple A resort located at the beachfront of Station 2 in Boracay Island, Philippines. It has 52 rooms and suites and offers a modern Filipino design that captivates the essence of luxurious living in a tropical island setting. Our entire team is dedicated to providing exceptional service with celebrated Filipino warmth and hospitality.
The hotel is the winner of TripAdvisor's 2016 Traveller's Choice Award, and has been awarded several Certificates of Excellence, winning the award from 2012 to 2015. It has also been lauded as a Philippine Gold Brand as one of the most admired brands in the country. In 2013, it was awarded the Standout Luxury Resort Award for the Discerning Traveler by Signature Media Australia.
Boracay Mandarin Island Hotel is home to Don Vito Ristorante Italiano, awarded as one of the Philippines' Best Restaurants by Asia Tatler Dining. It also houses the famous Mandarin Spa, a premium fitness and wellness provider, known for its therapists' expertise in the traditional Filipino massage, known as hilot, and its foot spa with a view of Boracay's famous White Beach.
Here are some 5-starred TripAdvisor reviews from our guests:
"Whatever you ask, you get it right away; excellent and well-mannered service. The hotel left me coming back for more." – Guest from Tel Aviv District, Israel
"I've gone to Boracay before but I enjoyed it best when I stayed in Boracay Mandarin. They've thought of everything you could possibly want when you're this close to paradise. Thumbs up!" – Guest from the Philippines
Boracay Island has been named the Best Beach in Asia in TripAdvisor's Traveller's Choice Awards 2015, and the World's Best Island by Travel + Leisure Magazine in 2012.
---