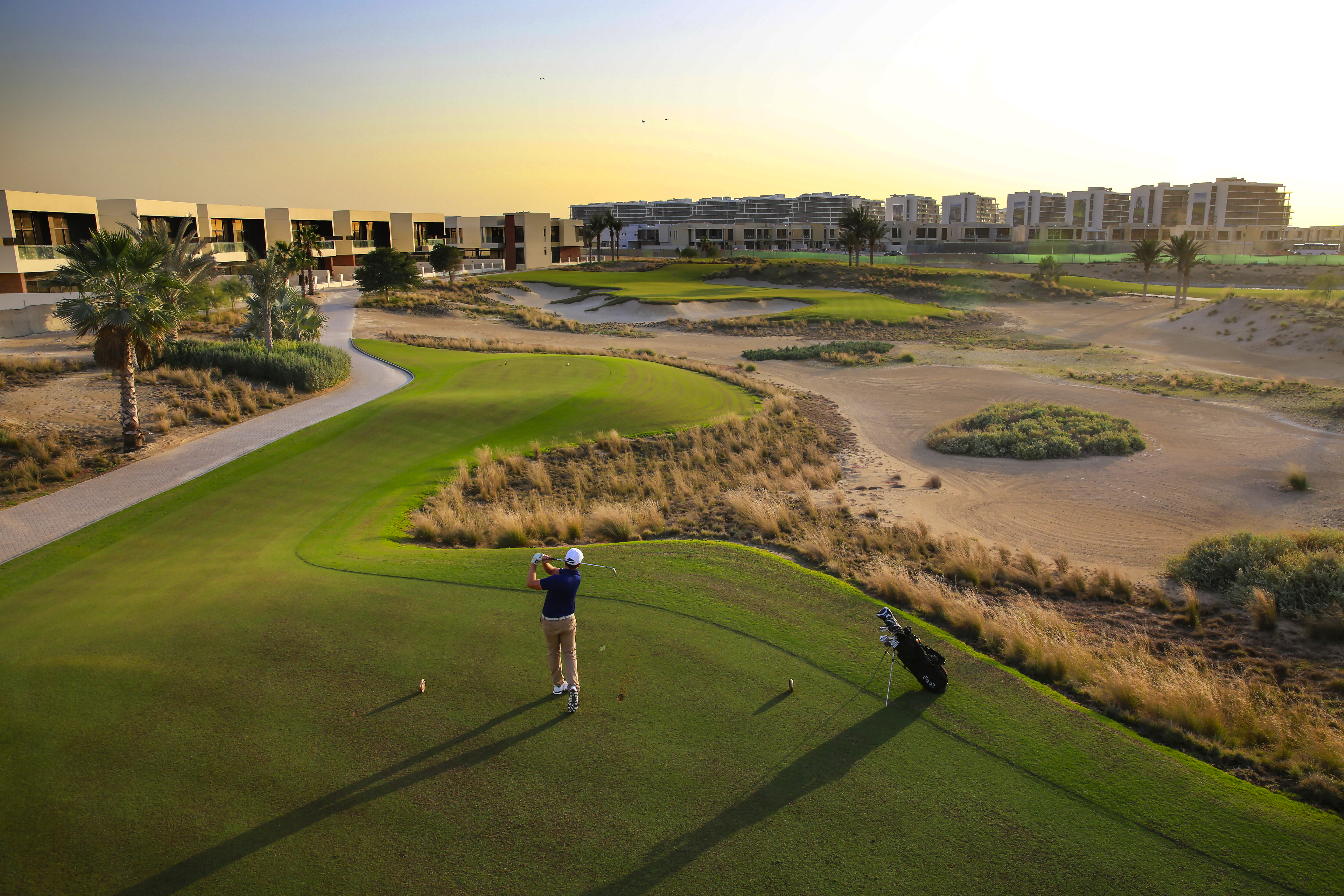 Trump International Golf Club, Dubai
Trump International Golf Club, Dubai offers world-class golf in a vibrant and cosmopolitan city. With the only links-style course in the desert, Trump International Golf Club, Dubai is the most unique golfing experience in the United Arab Emirates. "Our golf course is well adapted to the desert conditions, is playable at all levels, and has added a new dimension to the cosmopolitan city of Dubai," says Casper Schonfeldt, General Manager of Trump International Golf Club, which opened in February 2017. "We have both local and international golf tourism seven days a week and already do 30,000 rounds of golf a year."
Schonfeldt, a Danish national born in Singapore, has extensive resort management experience in Hong Kong, the Philippines, and Indonesia. He touts Dubai as an excellent resort destination for well-traveled golfers because of its beaches, glorious desert and mountain scenes, and a high level of activity. "There is so much to do in Dubai with sky diving, great food and entertainment, beautiful accommodations, and a wealth of cosmopolitan people," he says. "Plus, our semi-private golf course offers different membership levels and exposes players to all of the weather elements—except for pouring rain."
Designed by superstar golf course architect Gil Hanse, known for the 2016 Rio de Janeiro Olympic Games golf course creation and his partner, Jim Wagner, Trump International Golf Club, Dubai has crumpled fairways inspired by the natural desert contours, swathes of native grasses, generous open spaces, and flowing teeing grounds—offering golfers many of the same characteristics as the ancient Scottish links. "The juxtaposition of rustic barranca (ravine) and formal, revetted bunkering provides an impressive look and unusual combination of hazards," says Schonfeldt.
After enjoying 18 challenging holes, the ultimate reward is time spent in the clubhouse, which takes its entry design from grand American country clubs with a sweeping driveway flanked by water fountains and beautifully landscaped gardens. What makes the building especially beautiful is the merger of cutting-edge design with golf's sporting heritage. Externally, the structure is brown and sandstone set in line with nature. "The clubhouse blends beautifully with the desert," notes Schonfeldt. "It has floor-to-ceiling windows and a central courtyard with a glimpse of the golf course beyond. Inside is glass, which retains the least heat, with stunning white and marble floors highlighted by subtle touches of gold for an overall feeling of luxury."
There is a top-floor infinity pool with panoramic views of the golf course and a well-equipped fitness center.
For restaurant and lounge offerings, Trump International Golf Club, Dubai doesn't disappoint. Designed with modern lighting and a well-curated collection of art, Stoke House leads outside for romantic dining overlooking the links. The luxurious Sports Lounge offers a marble bar, great views of the greens, and huge televisions to watch international sporting events while enjoying drinks and bar snacks.
Schonfeldt and his team offer plenty of activities so even those who don't play the game will never be bored—themed ladies nights, DJs, trivia nights, family outings, weekend jazz, to name a few.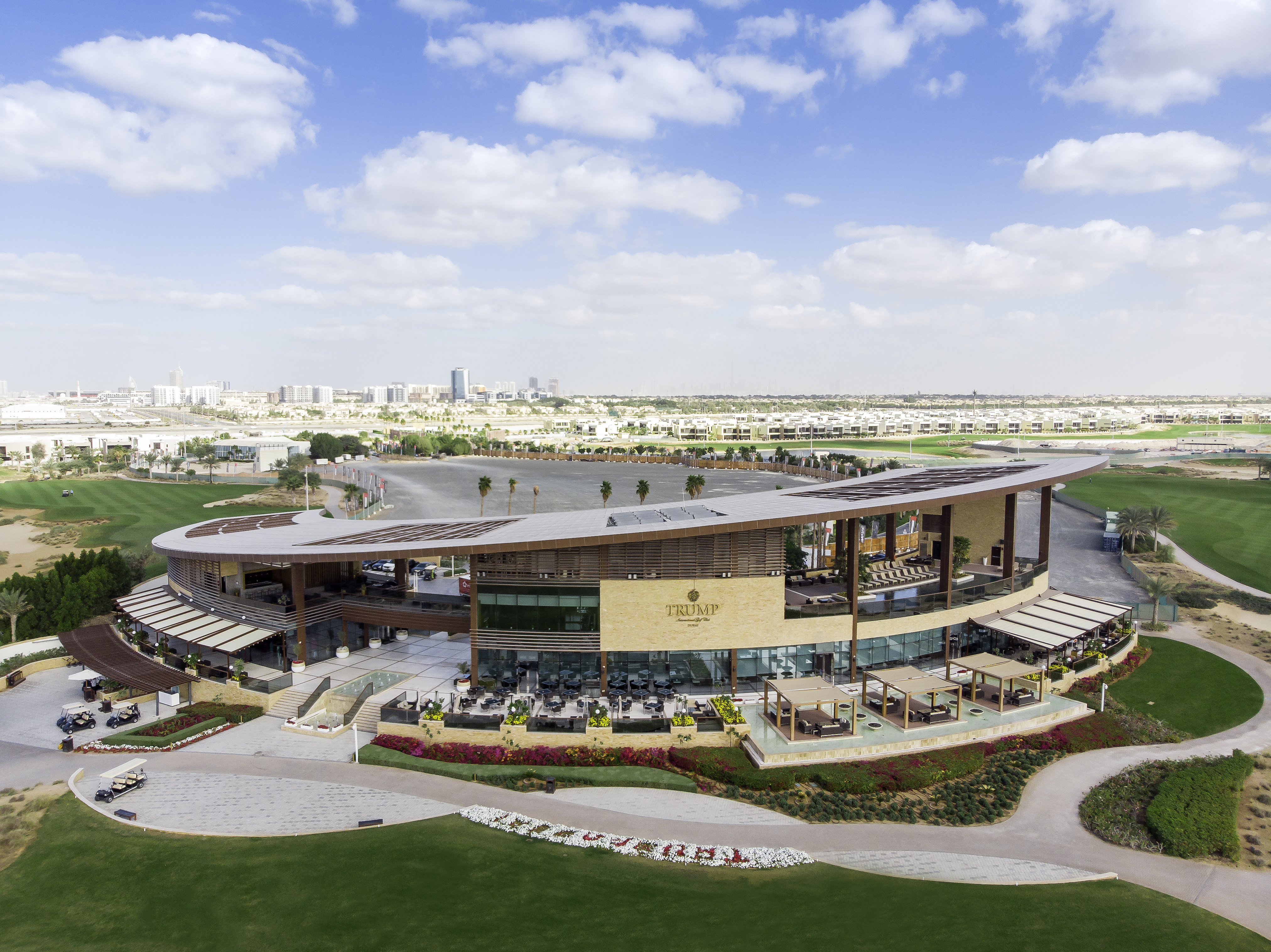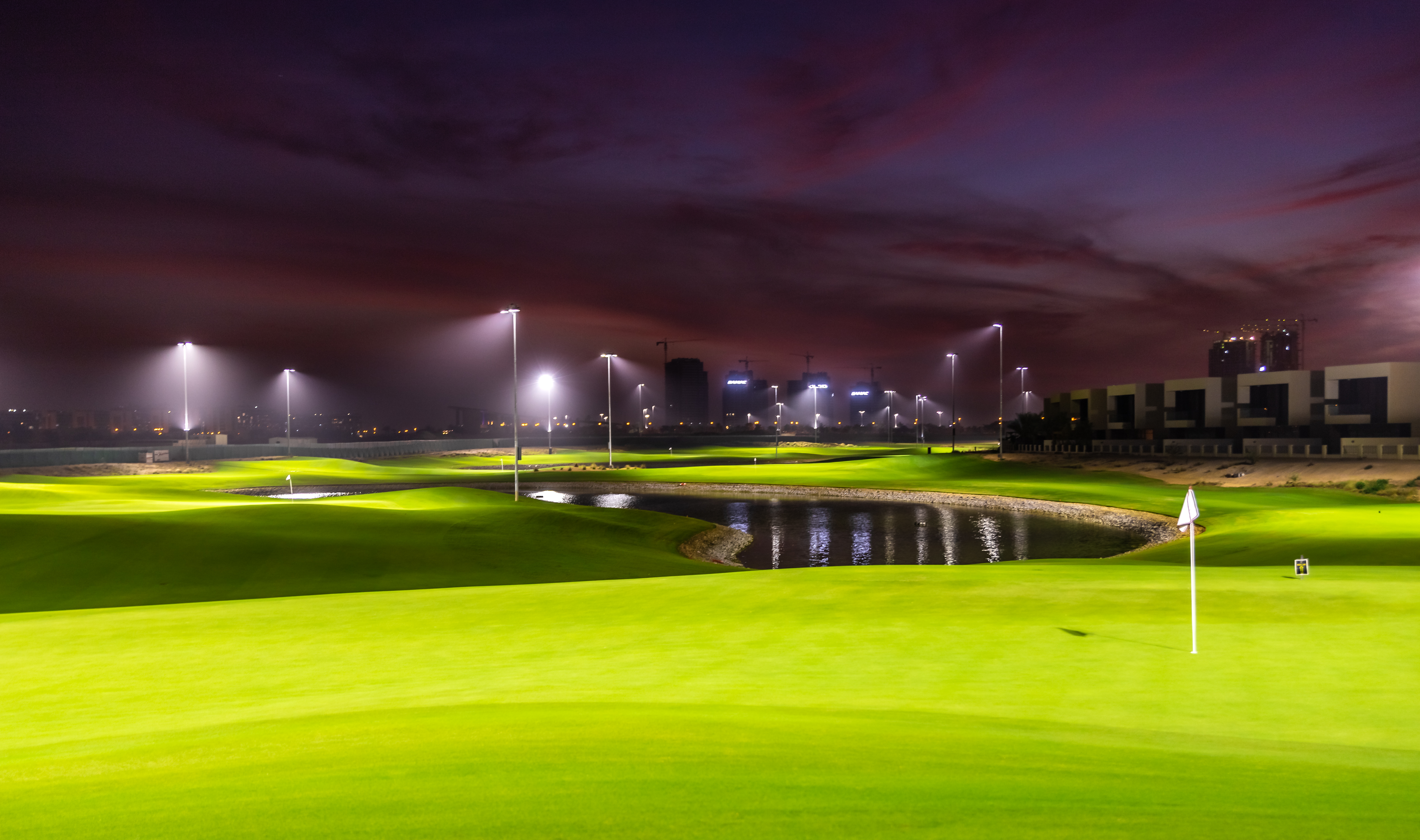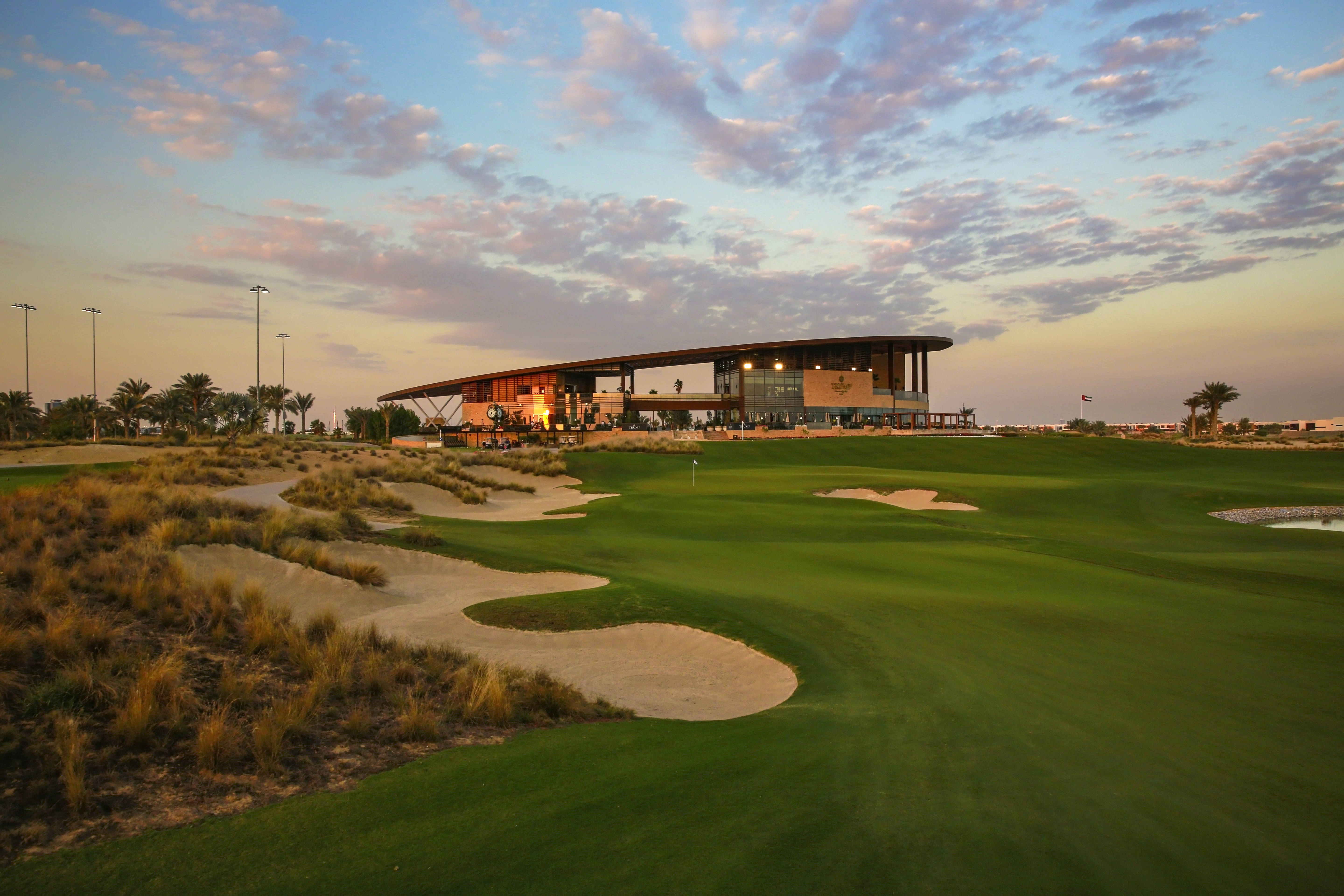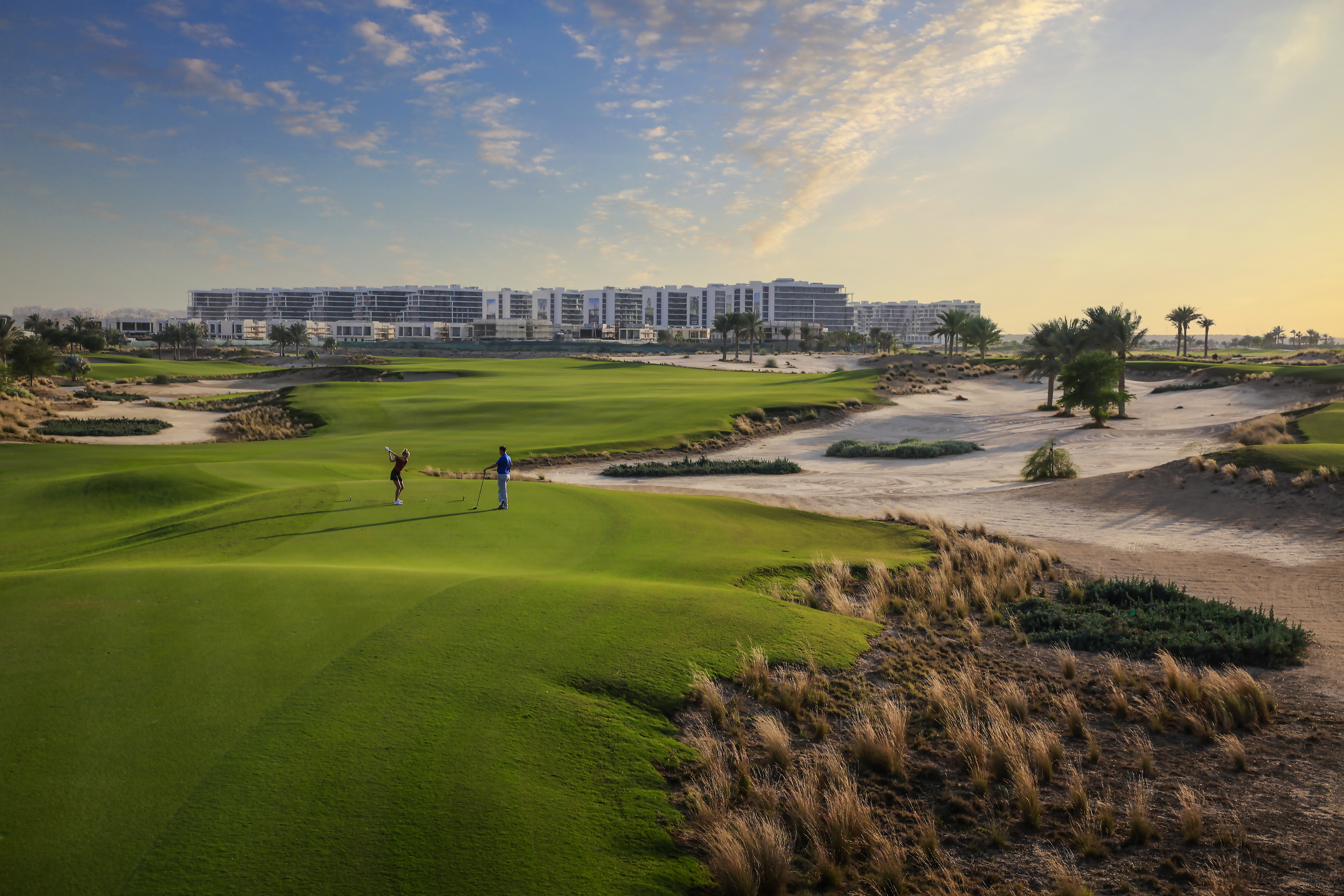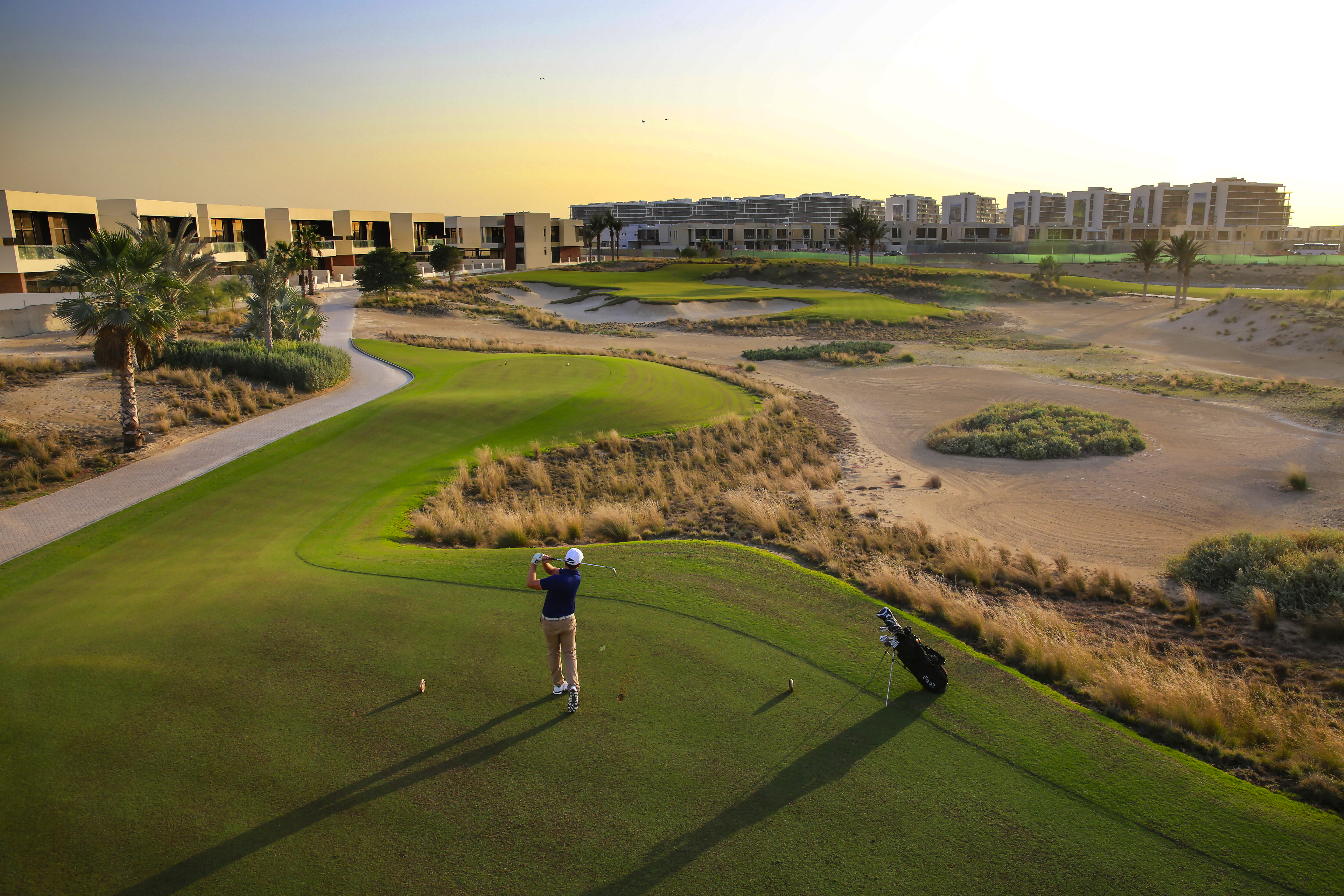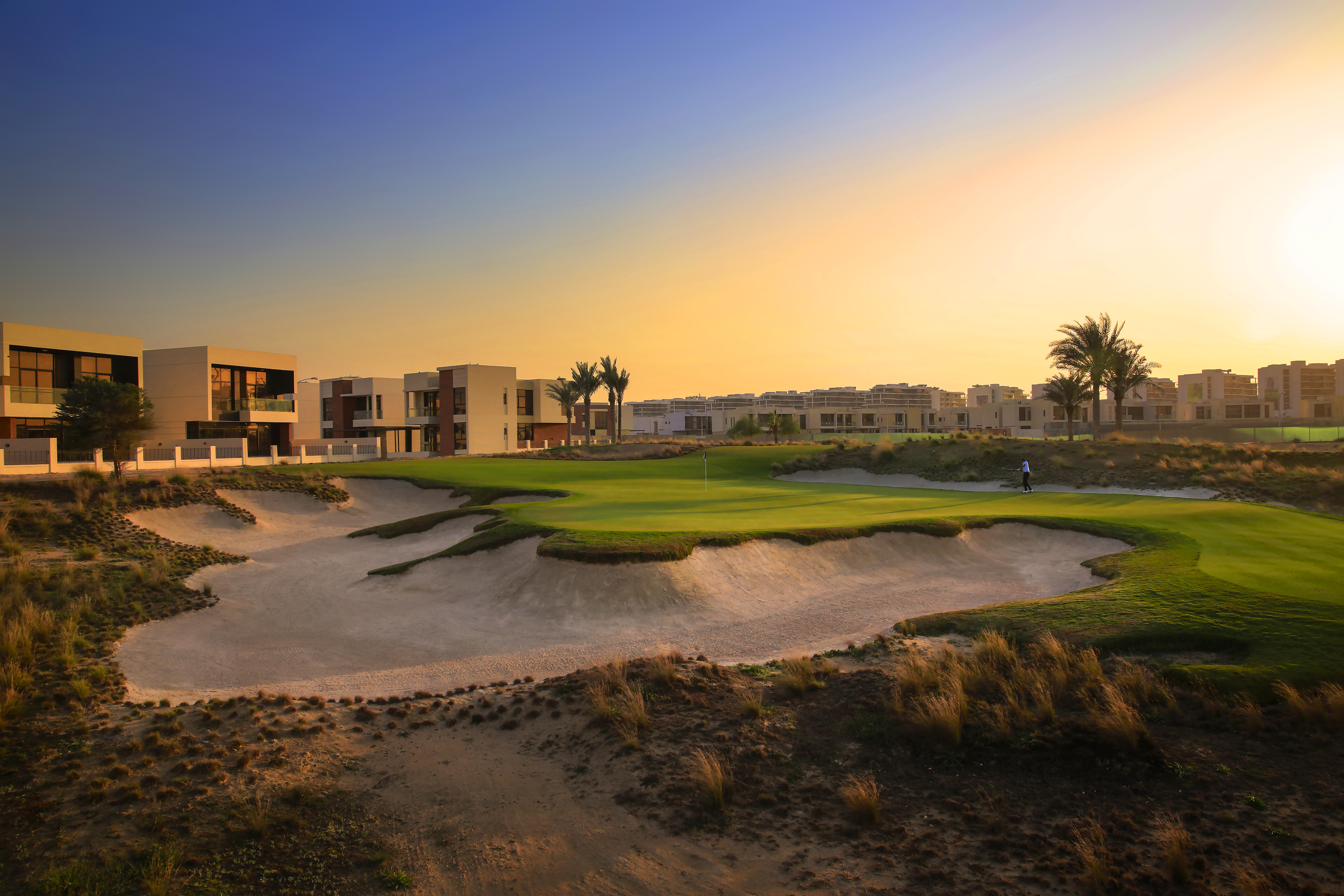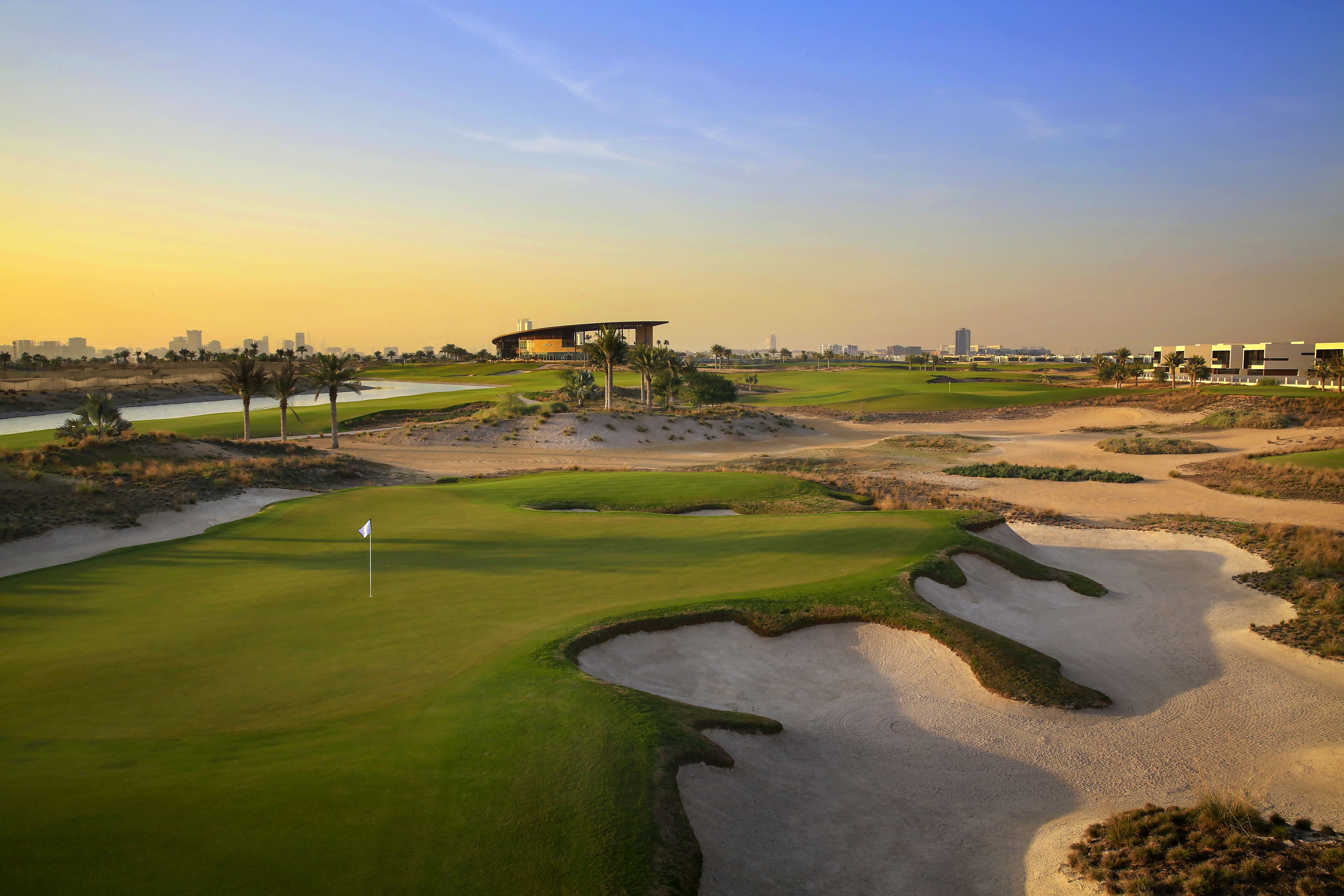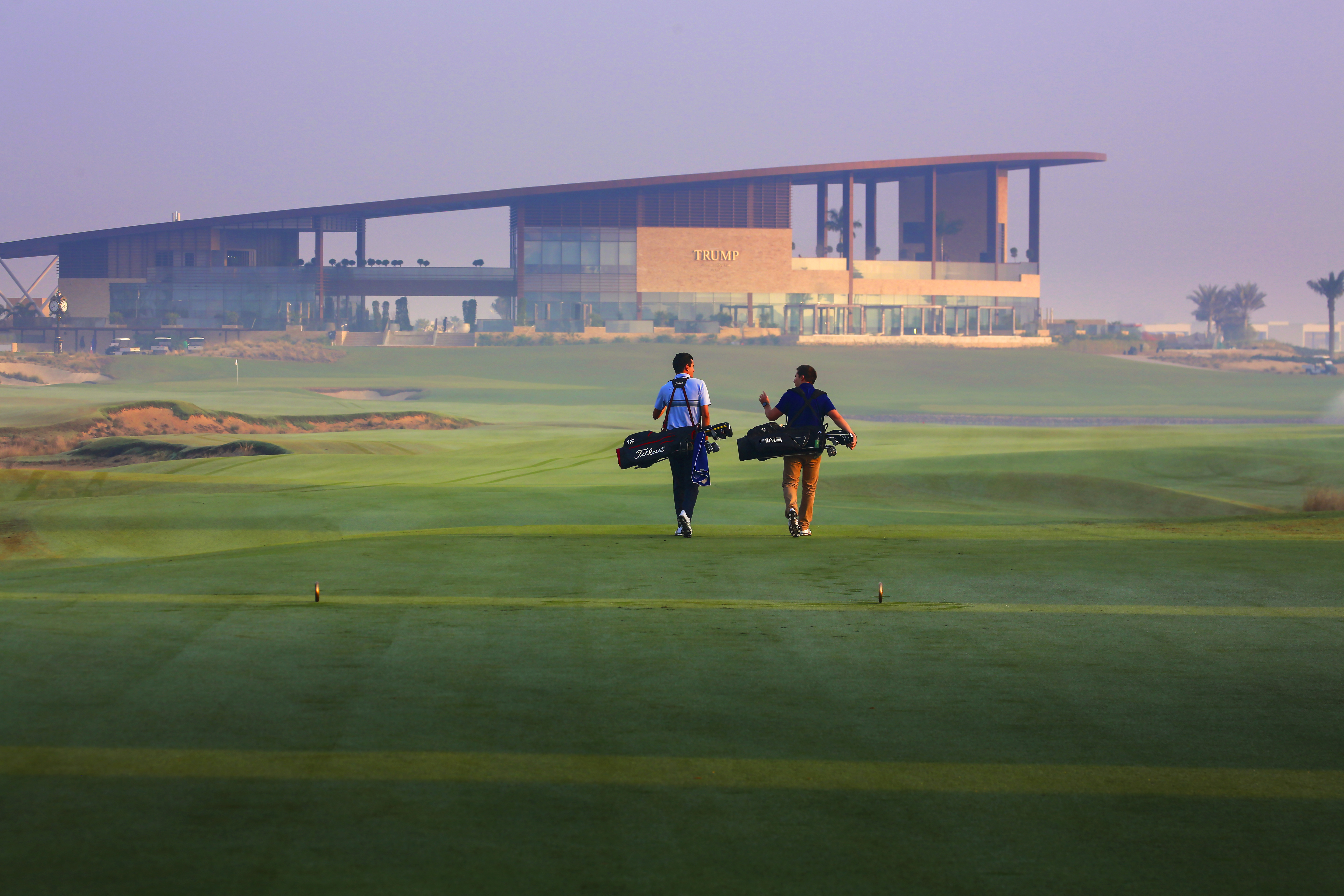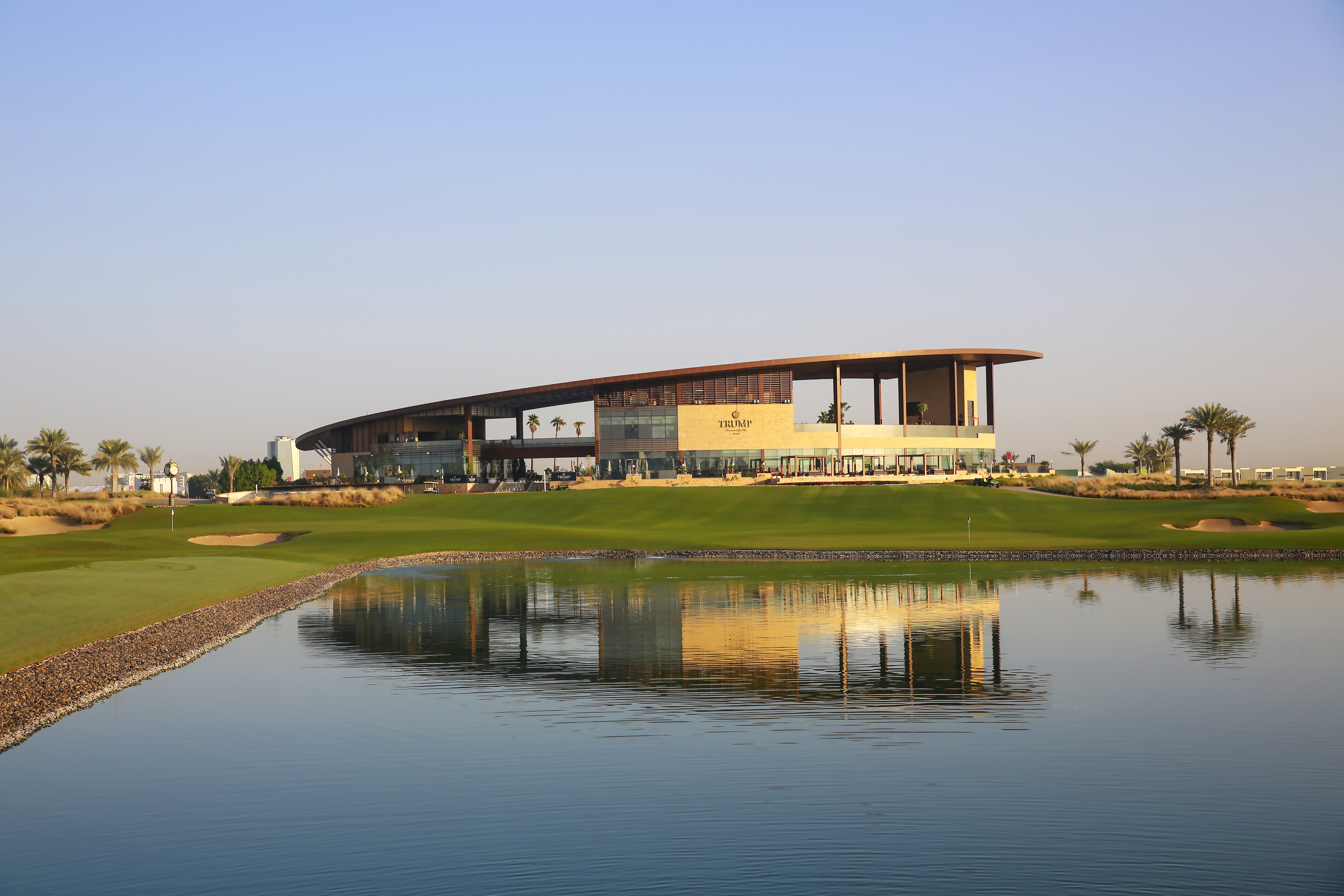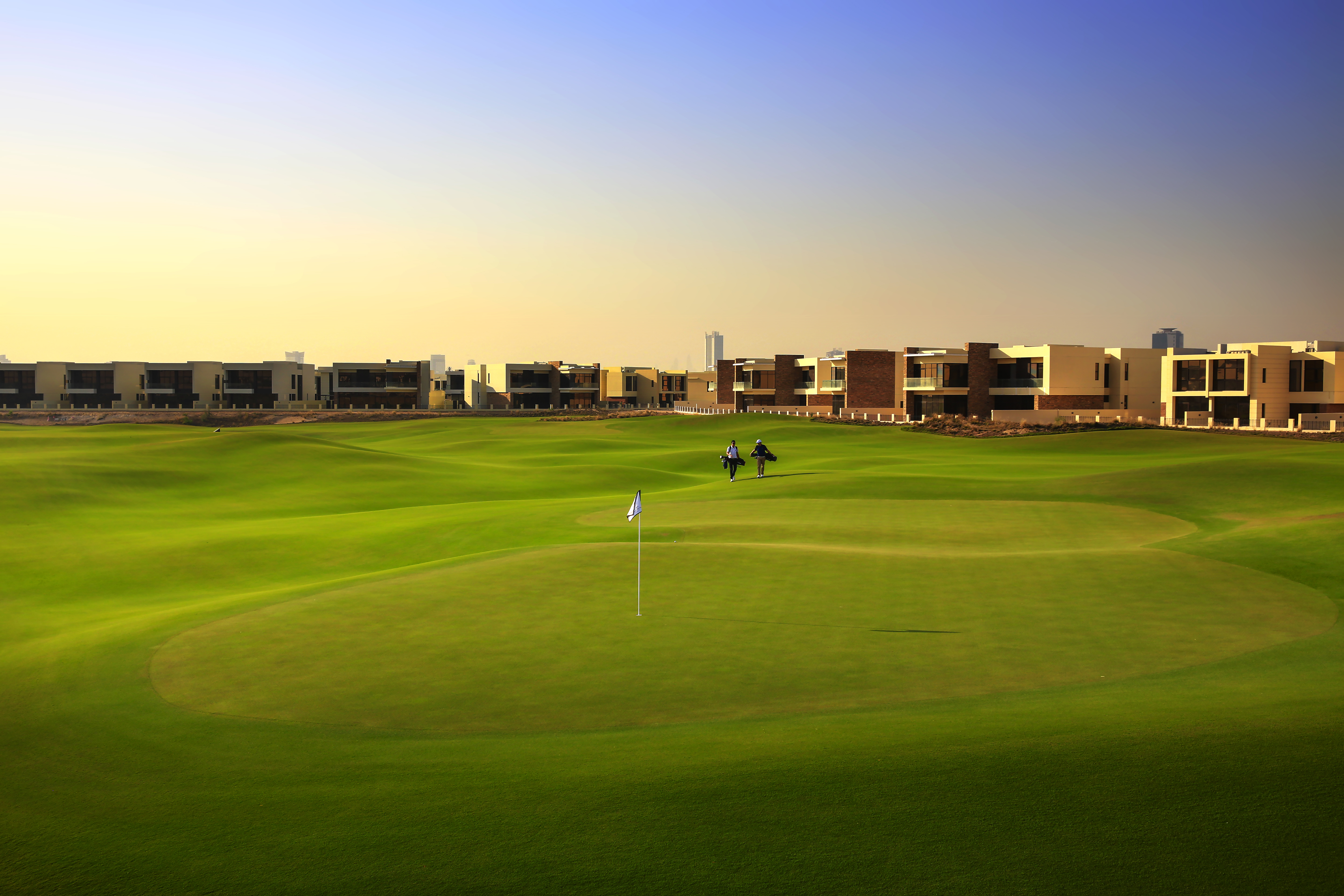 Visit trumpgolfdubai.com to learn more.