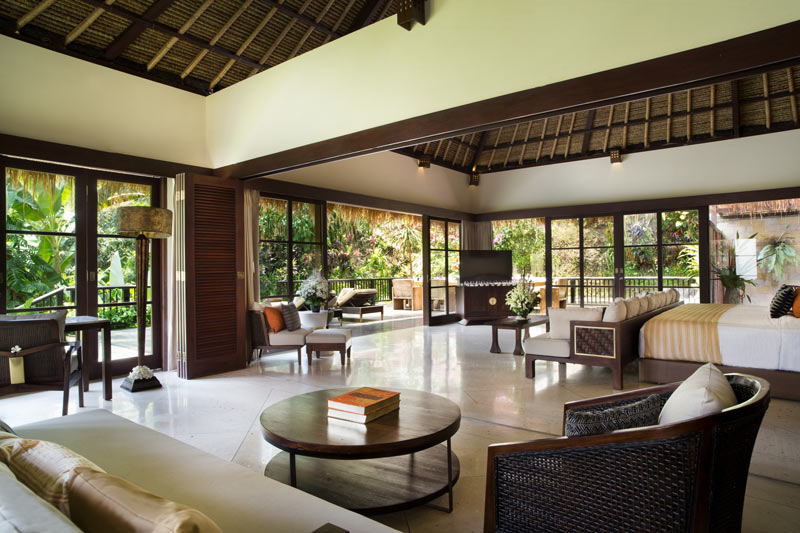 Hanging Gardens of Bali
Hanging Gardens of Bali is an award-wining, luxurious destination nestled deep in the heart of the jungle.
Overlooking the Ayung River and ancient Dalem Segara temple, the resort stands on the edge of a stunning valley, surrounded by lush rain forests and picturesque rice terraces.
44 private villas are designed with traditional Alang Alang thatched roofs, combining contemporary and Balinese décor, with signature hand-crafted furniture collection, open-aired dining areas and spectacular master bathrooms.
Truly luxurious Spa Collection offers "A once in a lifetime" Spa Treatments using local ingredients and ancient techniques to create beauty therapies that soothe the mind, rejuvenate the body and energize the soul.
An impeccable Art cuisine, where guests are taken on 5-star culinary journeys orchestrated by creative chefs, using modern and innovative cooking approach combining global flavours and a strong focus on the quality of the ingredients.
Hanging Gardens of Bali has been named as "World's Best Swimming Pool" and a number one honeymoon destination in Bali by Condé Nast Traveller and TripAdvisor.
---