Valle de Bravo's Home Within the Home Is a Beautiful Ode to Architecture and Interior Design Excellence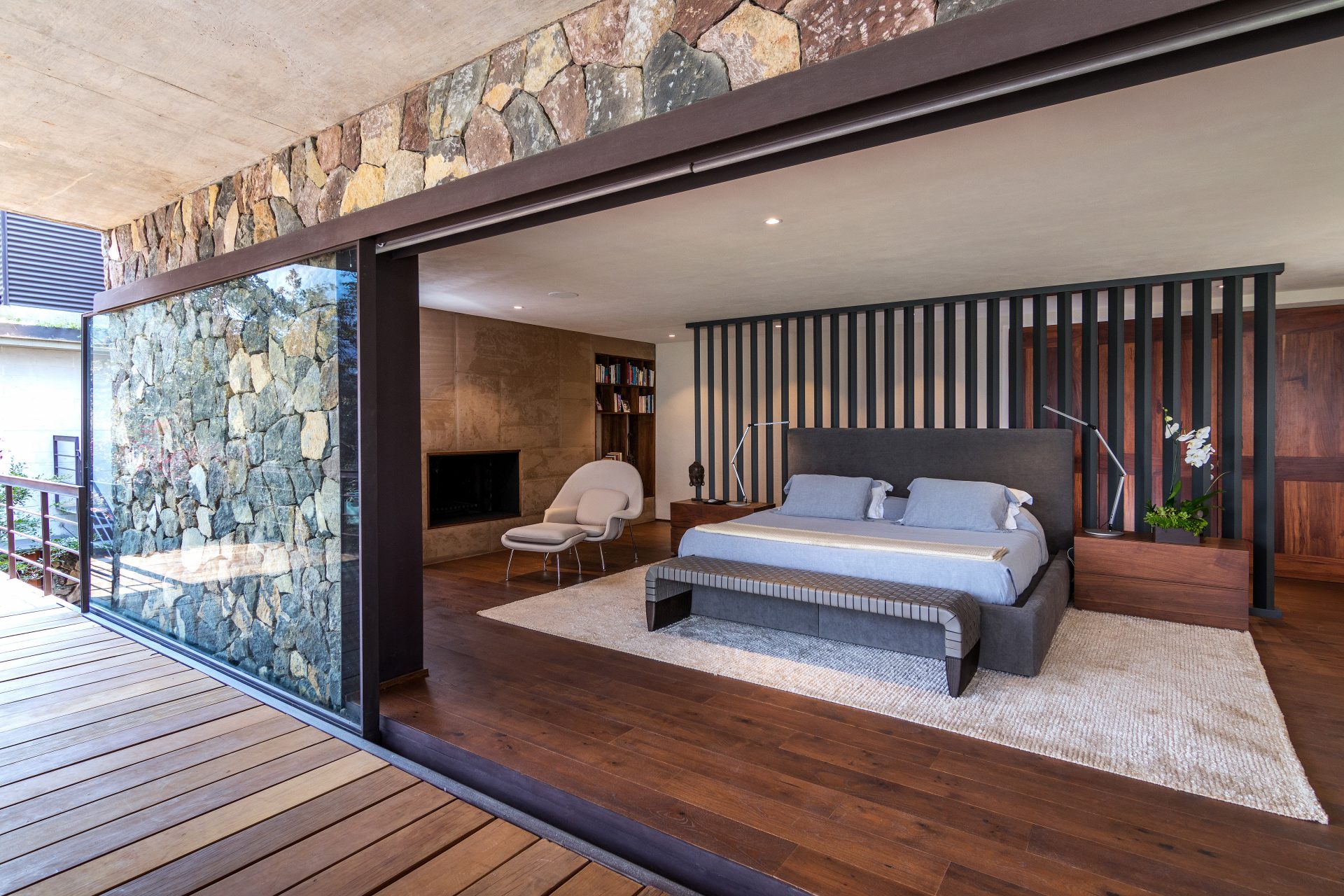 Luxury Lifestyle Awards  is delighted to send congratulations to Hooga Espacio and VA Studio for their outstanding work on Country House Valle De Bravo, for which Luxury Lifestyle Awards crowns them the winner in the category Best Luxury Residential Interior Design for 'Country House Valle De Bravo' in Mexico.
Valle De Bravo is an extension of Casa Avandaro, which was originally built in 2006. When the owners decided to extend the home and create a complementary oasis, they sought the services of VA Studio and Hooga Espacio.
The brief for this project was to create an extension with a guest room, cinema and a terrace with a swimming pool. The key challenge when carrying out the architectural project was to maintain the original concept of the house while achieving the integration of the new areas.
For the interior design project, the areas were designed with two main points in mind: creating simple, elegant and comfortable spaces, while merging them with the open spaces, making the most of the natural light from the large sliding windows. The color palette used for the furniture and finishes was decided in raw tones, harmonizing with nature and creating an atmosphere of peace and tranquility.
The final product is a unique expression of tranquil living neatly tucked into the vegetation of the property. The use of natural products at Valle De Bravo – such as organic wood and stone – serves to create a warm and highly inviting and relaxing atmosphere
VA Studio is a specialist in architecture, interior design, art decoration and furniture creation with more than 11 years of experience developing residential projects, offices, hotels and restaurants. Their focus is on "creating exclusive spaces with vision, style, avant-garde and international experience". Hooga Espacio offers expert services in architectural design, project management and construction as well as interior design and contemporary art consultancy. Both studios are based in Mexico
According to Claudia Álvarez Marina of Hooga Espacio, "we are very pleased that we were able to collaborate with VA Studio on Valle De Bravo. At Hooga Espacio, our priority is to have a constructive dialogue so that we really know and understand our client's needs, no matter how big or complex what they imagine, we will find a way to achieve it. We are proud of the outcome of this project".
Verena Bartzik Rubio of VA Studio echoed Marina's sentiments, adding that "working with Hooga Espacio on this very special project has been a significant milestone for all of us at VA Studio. To receive this award from Luxury Lifestyle Awards is very special and we are grateful to have our work appreciated in this manner".
For more about VA Studio, visit http://vastudio.mx/en/