Two Projects by Molins Design Win as Best Luxury Residential Interior Designs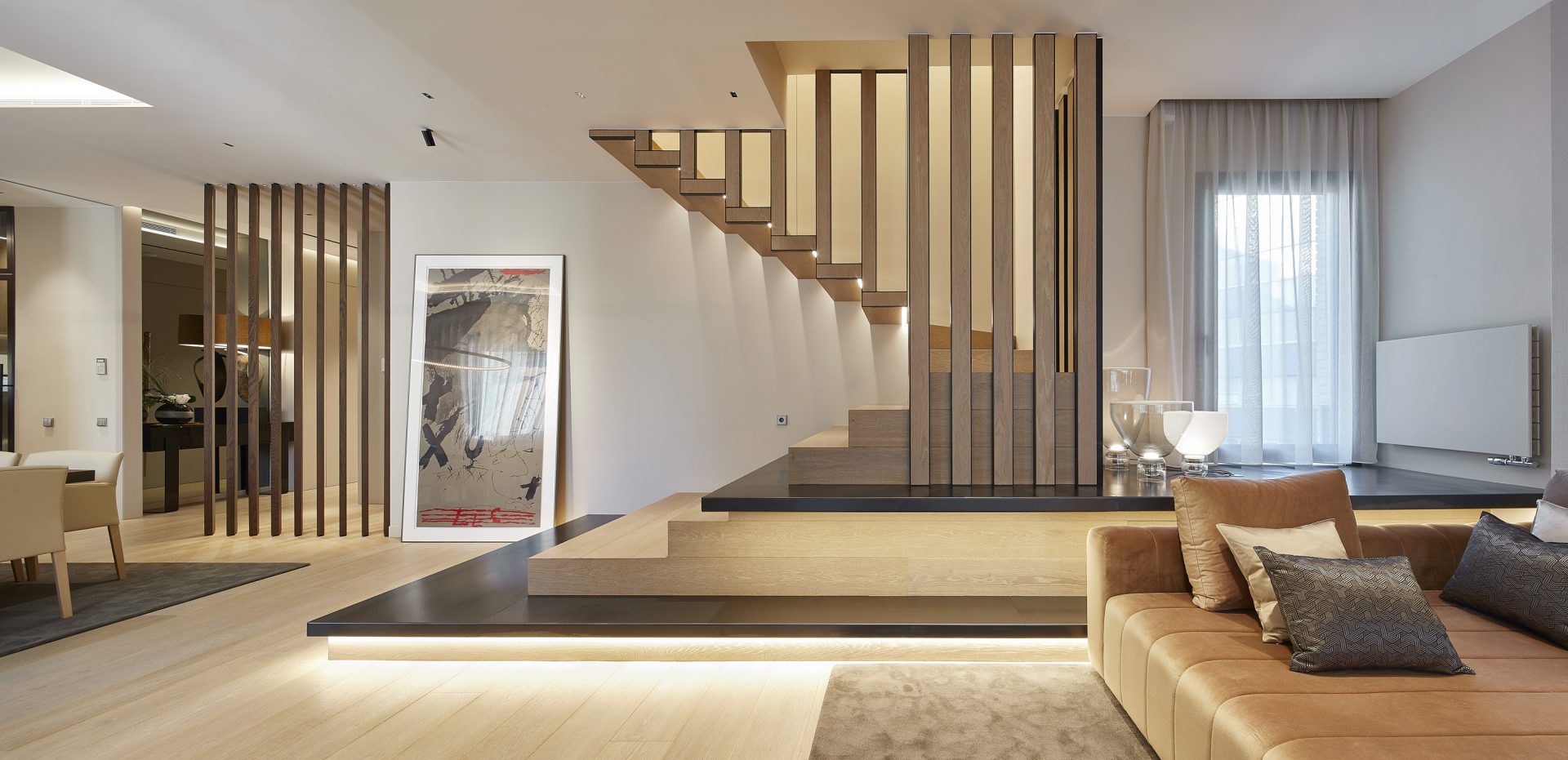 Time is the most demanding judge and a reliable tester of quality and relevance. For more than four decades, Molins Design has demonstrated an unwavering dedication to excellence in residential and commercial interior design, architecture, product design, and decoration. Their talent, irrepressible passion for design, and constant search for new ideas and solutions have earned them well-deserved recognition and honorable status as this year's multiple winner of Luxury Lifestyle Awards in the categories of Best Luxury Residential Interior Design for Penthouse Rechson in Madrid and Best Luxury Residential Interior Design for Mansan, House in Barcelona, Spain.
Molins Design is a Barcelona-based design studio with an extensive portfolio of exquisite projects, including homes, restaurants, second residences, commercial, and outdoors. It was founded in 1979 by Toni and Juan Molins, and today the studio is a well-coordinated multidisciplinary team of professionals, which allows it to take a comprehensive approach and create integral design projects.
The exclusive Penthouse Rechson project has been completed in a duplex in El Viso, Madrid's most prestigious district. The ground floor of the property houses the service and daily use area, while the first floor houses an office, an elegant room, and an exquisite terrace occupying most of the roof. The specialists at Molins Design have created stylish, spacious interiors, infusing every element of it with their creativity and expertise. They elegantly connected the two floors with an original staircase and combined the first floor with the terrace, providing a vast multifunctional space through unconventional lighting solutions, high technology, and great attention to detail.
The other award-winning project, Mansan House, is a 450 square meter, three-level house. There are rooms on the upper level, daily use areas on the street level, as well as a spa area and a garage in the basement. The Molins Design team made changes to both the exterior and the interior of the house, creating a coherent aesthetic and enhancing its functionality. The designers decided to cover the upper-level terraces, completely renovated the façade, developed a new original staircase, and significantly increased the kitchen space while keeping it highly functional.
"We are incredibly pleased and honored to be named among the industry's best. The decision by the experts at the Luxury Lifestyle Awards to award Molins Designs is an important achievement for our entire team and inspires us to explore new ideas and solutions," said Bernat and Carla Marcillas.