Touching the Beautiful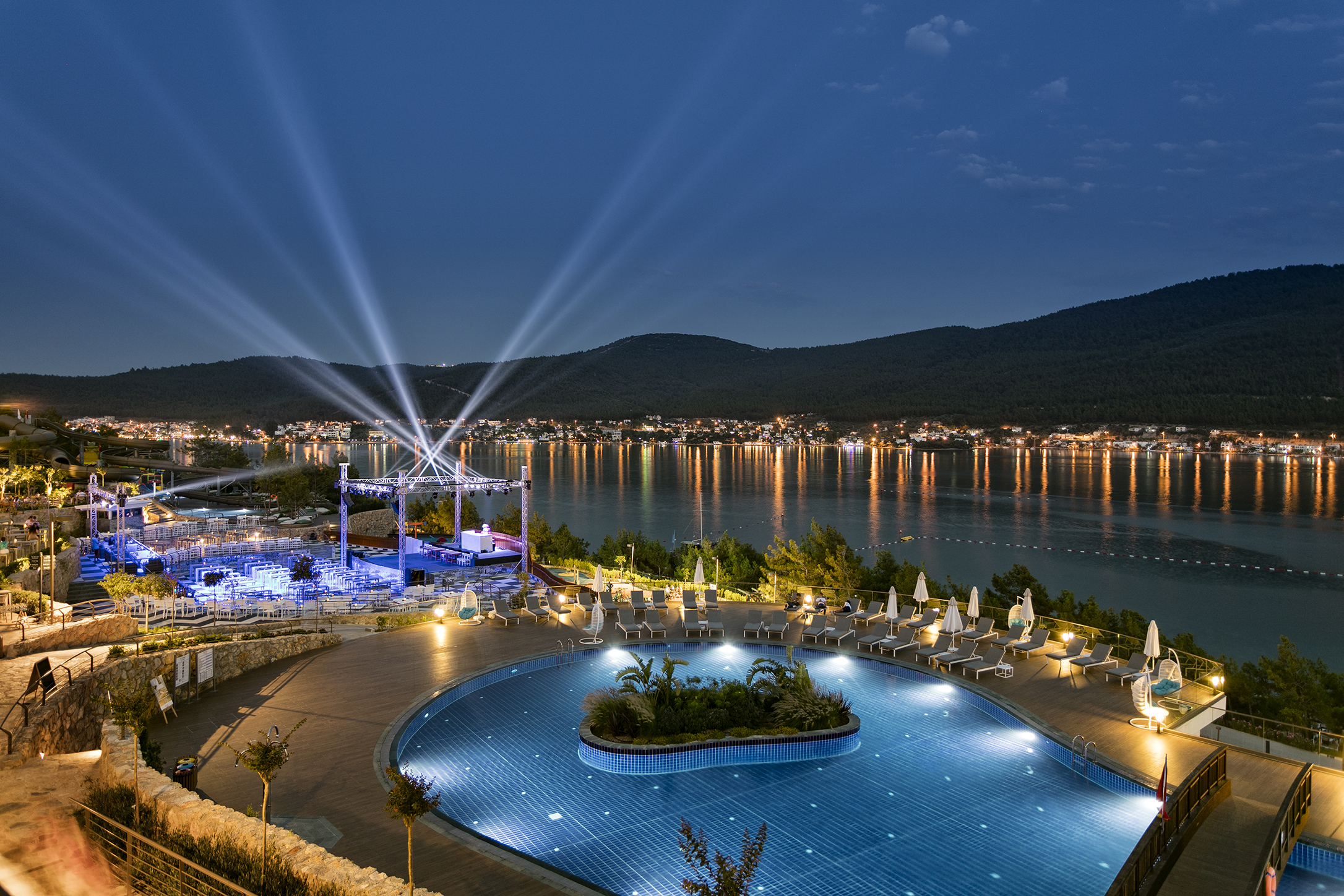 The pearl near the coast of the Aegean Sea is Titanic Deluxe Bodrum. This is a small island of pleasure in which you will experience a lot of pleasant emotions. The warm sun, delicious food, beautiful sea, comfort everywhere. What else do you need for happiness?
Titanic Deluxe Bodrum is full of privileges combining a modern, elegant and tasteful approach with luxury and comfort. You will experience comfort here and get wonderful emotions. You can find many possibilities for luxury rest and appreciate the professional work of staff. Not surprisingly that Titanic Deluxe Bodrum became the winner of Luxury Lifestyle Awards in the category of Luxury Beach Resort in Bodrum, Turkey. Is it really amazing to find!
Luxury Lifestyle Awards is a global award to select, recognize, celebrate and promote the best luxury goods and services all over the world. The goal of the company is to provide people with the best of luxury. LLA have evaluated more than 10 000 various goods and services in 400 categories from 60 countries. The company analyzed the results to give you a TOP list of the best of the best in the world. Such world-renowned brands as Chanel, Dom Perignon, Tiffany&Co., Ferrari, Rolls-Royce, and Hilton were proudly named winners. The victory brings companies status and recognition, global promotion and development of an entirely new market of customers.
The 5-star hotel is touched by the architectural features of two sides of Aegean: Bodrum and Mikanos presenting a concept design for ultimate comfort. Titanic Deluxe Bodrum creates personalized approaches for the comfort and pleasure for its guests and provides a real sense of serenity by offering luxury and elegance simultaneously. Titanic Deluxe Bodrum steps forward with its restaurants led by well-versed Culinarians and its pleasing flavors which appeals to every palate.
Titanic hotels, each one with a concept more special and unique than the other, impress with its environmentally friendly and modern architecture. Every hotel presents you elite and elegant tastes from world cuisines. Health, beauty, sports, and entertainment services are offered for Titanic Hotels' guests at World standards through its unique hospitality.
Turn your holiday into a true tale!