The Tap Bar & Grill – Premium Entertainment in Egypt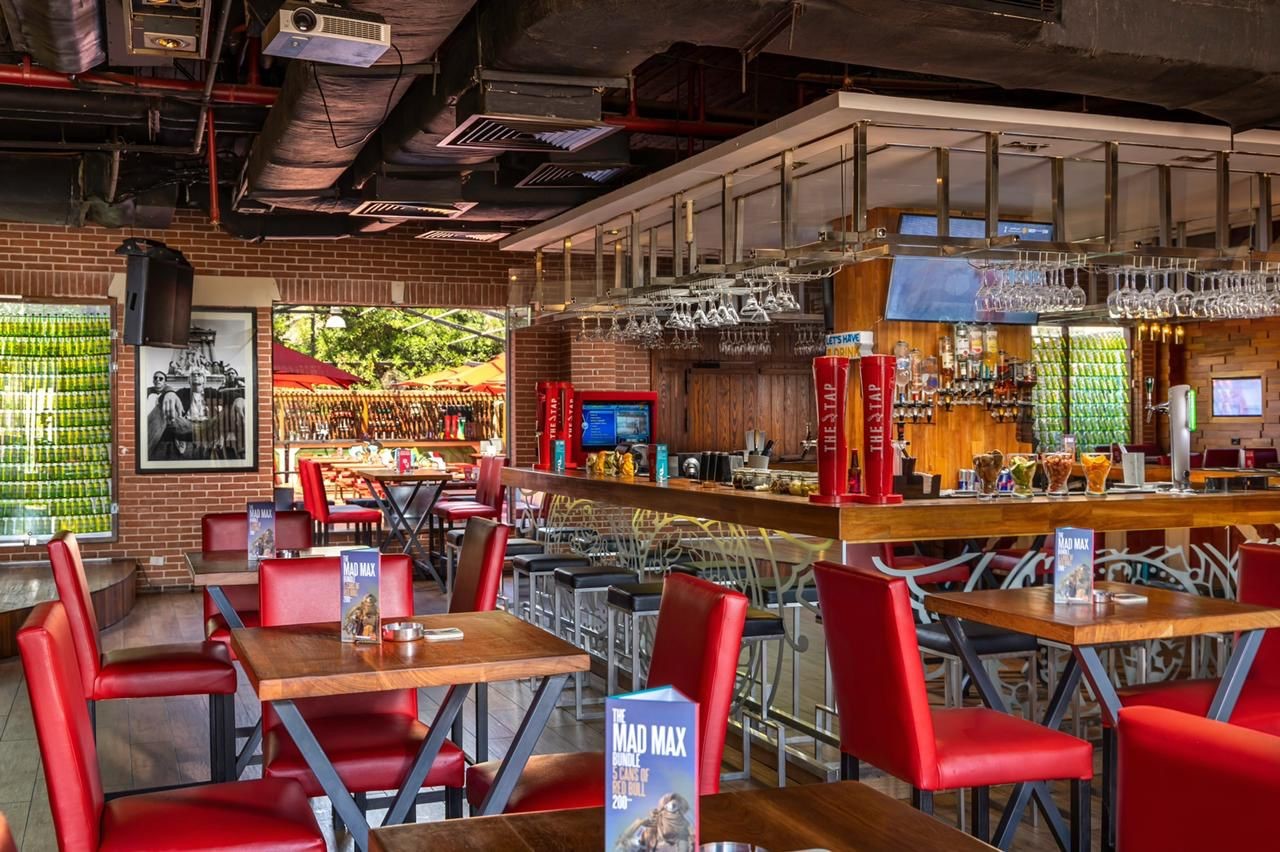 The Tap Bar & Grill is a chain of American-style sports bars in Egypt, with the option of four premium locations. All establishments offer an array of entertainment, divine cocktails, and delectable food items on the menu. From signature cocktails, 3-liter beer towers, and American-style food, The Tap Bar & Grill is the perfect spot for relaxed after-work drinks, chilled brunches, weekend celebrations and offers an unforgettable experience for all different types of patrons. That is why The Tap Bar & Grill has been awarded in the category of Best Bar in Egypt by the experts at Luxury Lifestyle Awards.
Seasoned hotelier and entrepreneur Galal Elkerdani is the founder of The Tap Bar & Grill chain and was inspired to bring American-style entertainment to Egypt. The first establishment in Maadi, Cairo was a clear indication that there was a need in the Egyptian market for this type of themed establishment and Galal branched out to a further three locations which are New Cairo, West Cairo, and the north coast of Marassi. The first three establishments have fully equipped stages set for musicians and entertainment while the Marassi branch only operates during summertime and boasts an impressive three bars, an outdoor swimming pool, and cabanas for patrons to sit back, relax, and enjoy the sun.
What makes this brand unique besides the array of provided entertainment, excellent service, and delicious food? The extensive beverage list where connoisseurs can choose between an impressive selection of premium cocktails, wines, Sangria, and beers. The bars only use premium spirits, the finest liqueurs, bitters, juices, and other specialty ingredients.
The atmosphere at all branches is comfortable, casual, and American-styled. Both interior and exterior coordinate well with the use of rich reds setting a warm yet exciting theme throughout. Wooden flooring and furniture attribute towards a unique bar feel while the artwork is a real conversation starter. Modern lighting creates a peaceful ambiance and will be adjusted as the sun sets and the dance floor opens to excited party-goers. Whether you are looking for business or pleasure, look no further than The Tap Bar & Grill. With the option to choose between four impressive establishments, guests can rest assured that their experience will exceed their expectations.
'What an honor it is to be recognized for our hard work and hospitality by experts at Luxury Lifestyle Awards for Best Bar in Egypt. The dedicated work of our team truly deserves this recognition, and I am immensely proud of our achievements,' said Galal Elkerdani, Founder of The Tap Bar & Grill.