The Pinnacle of Luxury Hospitality in Rio de Janeiro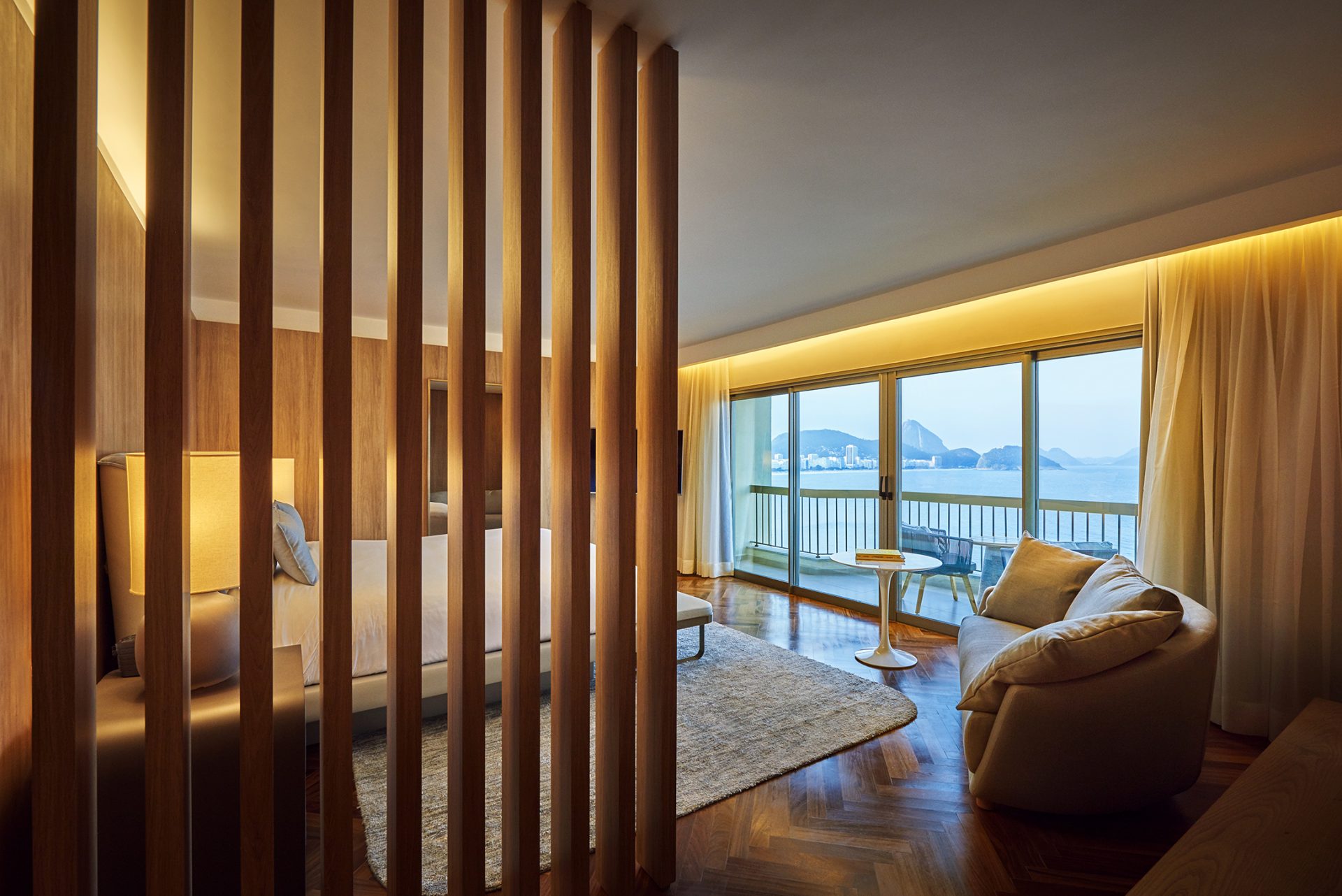 When one of the world's leading hospitality brands opens its first establishment in South America, a very special and extraordinary location has to be chosen. And it's hard to think of a place that matches this better than the marvelous city of Rio de Janeiro. In the heart of this Brazilian gem is nestled Fairmont Rio de Janeiro Copacabana, the winner of Luxury Lifestyle Awards in the category of The Best Luxury Hotels in Brazil.
The hotel was launched in 2019, but the building's design refers to the stylish and glamorous vibes of the 1950s. Fairmont Rio de Janeiro Copacabana is situated in one of the most celebrated neighborhoods of the lovely city – the majestic Copacabana Beach, amidst the impressive Sugar Loaf Mountain. This district is a great place for various kinds of outdoor leisure, including surfing, stand up paddling, visiting antique and hippy fairs.
Fairmont Rio de Janeiro Copacabana features 375 elegantly designed and comfortable accommodations with balconies offering spectacular views of the city, Copacabana Beach, or Sugar Loaf. The hotel's most demanding guests can choose the Gold Rooms with a private lounge and exclusive services. Each room provides air conditioning, safety deposit box, desk, minibar, telephone, hairdryer, free toiletries. The high-quality soundproofing will prevent any noise that might bother you.
The guests of the hotel can enjoy the amazing ambiance of Marine Restô offering marvelous ocean view coupled with the fresh seafood, premium grilled meat, and other culinary masterpieces by the restaurant's chefs. Take your time to relax at the Spirit Copa Bar overlooking the Sugar Loaf and sipping the cocktail perfectly mixed according to your taste.
"Fairmont Rio de Janeiro Copacabana is the first hotel of the Fairmont chain in South America, so we are very excited that it became the winner of Luxury Lifestyle Awards. We adhere to the highest international standards of hospitality and we are confident that our guests will appreciate the premium services at our hotel, as the LLA experts have already done," said Netto Moreira, General Manager.
The property boasts two swimming pools, spa, sauna, fitness center, and 13 beautiful meeting rooms that can accommodate up to 900 persons. These spaces offer excellent infrastructure for workshops, conventions, graduation parties, and weddings.