Steigenberger Alcazar Hotel – a Place Creating Unforgettable Memories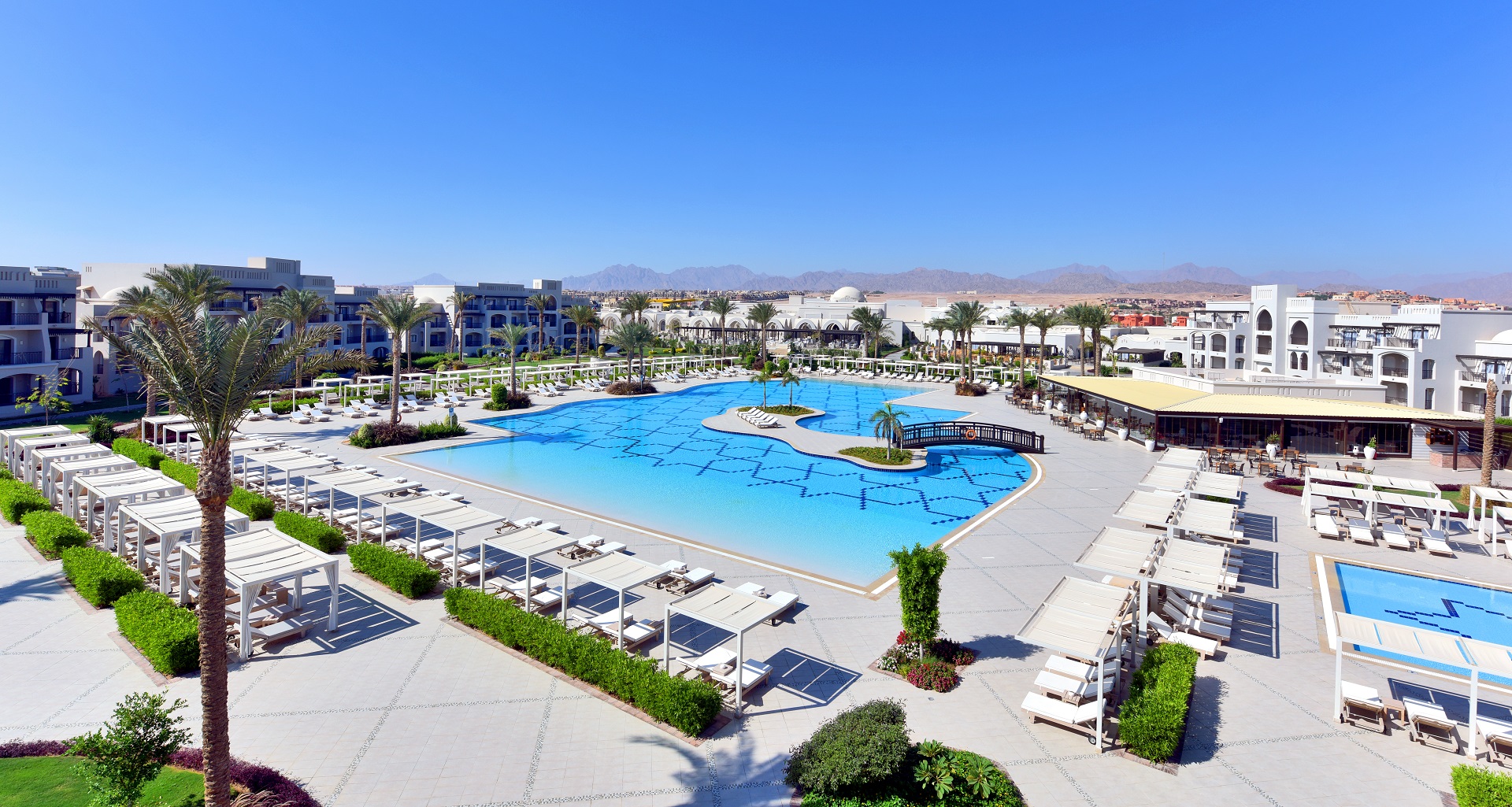 The shiny Sharm El Sheikh and the Red Sea coast: isn`t it a perfect combination for a wonderful vacation? But the experts of Luxury Lifestyle Awards have one more component to add. The Egyptian hospitality feels much better with the German quality of service, and Steigenberger Alcazar Hotel is perfect evidence of this statement. This year this hotel became the winner of LLA in the category of ­The Best Luxury Resort in Sharm El Sheikh, Egypt.
The 5-stars Steigenberger Alcazar Hotel is situated in an excellent location in the beautiful area of Nabq Bay, nearly 15 minutes away from the Sharm El-Sheikh International Airport.  The hotel offers 610 luxury rooms that create an unrivaled holiday experience for all guests. 99 of these rooms have direct access to the swim-up pool. There are also twelve suites 5 of them with private pools and two villas with private pools, as well for guests seeking maximum comfort and exclusivity. The hotel`s area is landscaped with expansive gardens creating wonderful greenery surrounding the pools.
One of the landmarks of Steigenberger Alcazar Hotel is marvelous 35,000 square meters private sandy beach. Impressive underwater scenery makes this territory an ideal place for snorkeling and diving. The hotel also offers various land-based activities for sports lovers including spa treatment and gym facilities.
Staying at the hotel you will be enchanted with the alluring specialties of Italian, Asian, Mediterranean, Seafood and Lebanese cuisines in the restaurants located across the area of the resort. Three bars will provide you with refreshing drinks to sip lying by the pool. And the most attractive location is the Beach Bar where you can soak up the sun and enjoy the favorite drinks.
"Steigenberger Hotels are known for providing true luxury experiences with high-quality German services. Steigenberger Alcazar Hotel is no exception. Here we do everything possible for our guests to luxuriate and enjoy every minute at our hotel. That`s why this high praise from the esteemed committee of Luxury Lifestyle Awards is a great honor for our team," – says Mr. Ibrahim Redwan, General Manager of Steigenberger Alcazar.
The first floor of the hotel`s main building is a modern conferencing area designed for conferences, meetings, and events that can accommodate up to 400 persons. Steigenberger Alcazar Hotel offers very special facilities for the youngest guests: the endless fun and activities provided by the animation team, the kids club, and private pools will never let them get bored.