Scoopi Café Takes You on a Trip to an Ice Cream Wonderland in Dubai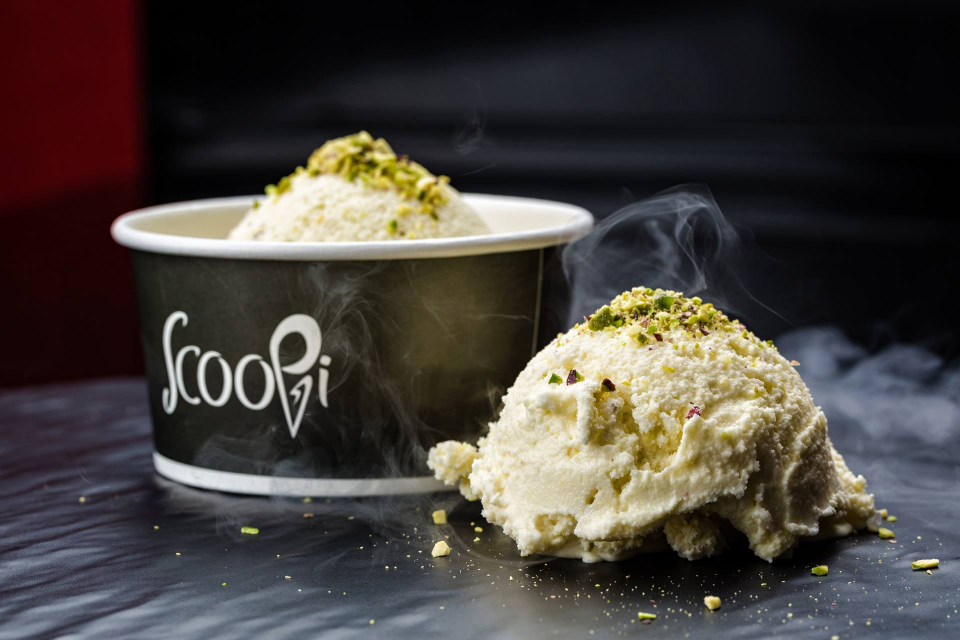 To create something outstanding, you have to go beyond the usual frames and templates and forget about the word "impossible". From the very beginning, the founders of Scoopi Café did not want to follow the standard ways and play by the generally accepted rules. Guided only by their passion, love for their business and care for their customers, they set themselves the task of producing something more than just a regular ice cream or gelato. This allowed them to create a cafe with one of the most unusual and expensive menus in the world, as well as to become the winners of Luxury Lifestyle Awards in the category of The Best Luxury Ice Cream in the Middle East.
The first Scoopi Café was opened in Jumeirah Beach Road in December 2014. This was the result of the laborious work done by the Doshi brothers. After they visited the USA and learned about the Liquid Nitrogen Ice Cream methodology, they set a goal to bring this technology to the UAE. Eventually, they went further and established a luxury ice cream boutique store, which for almost 6 years has been delighting guests with a variety of original and authentic flavors.
Today, Scoopi Café is a family-owned and operated company with two retail stores in Jumeirah Beach Road and Marina Mall. It is known for devoting extraordinary attention to the quality of the products and a fresh range of flavors. The company's production teams combine the meticulous artisan skills with state-of-the-art equipment and modern manufacturing to create delicious lovely-looking ice cream and handcrafted chocolates.
The Scoopi Café`s signature dessert is a fascinating sundae The Black Diamond, vanilla bean ice cream from Madagascar with exclusive black truffles from Alba, Italy, saffron from Iran, and 23-carat gold flakes and powder. The most expensive ice cream in Dubai is served in a golden handcrafted bowl with a silver spoon; the customer keeps the bowl and the spoon after eating the ice cream.