Santiburi Samui Takes Well-being To The Next Level With Lèn – A Playful New Programme To Help Guests Stay Happy And Healthy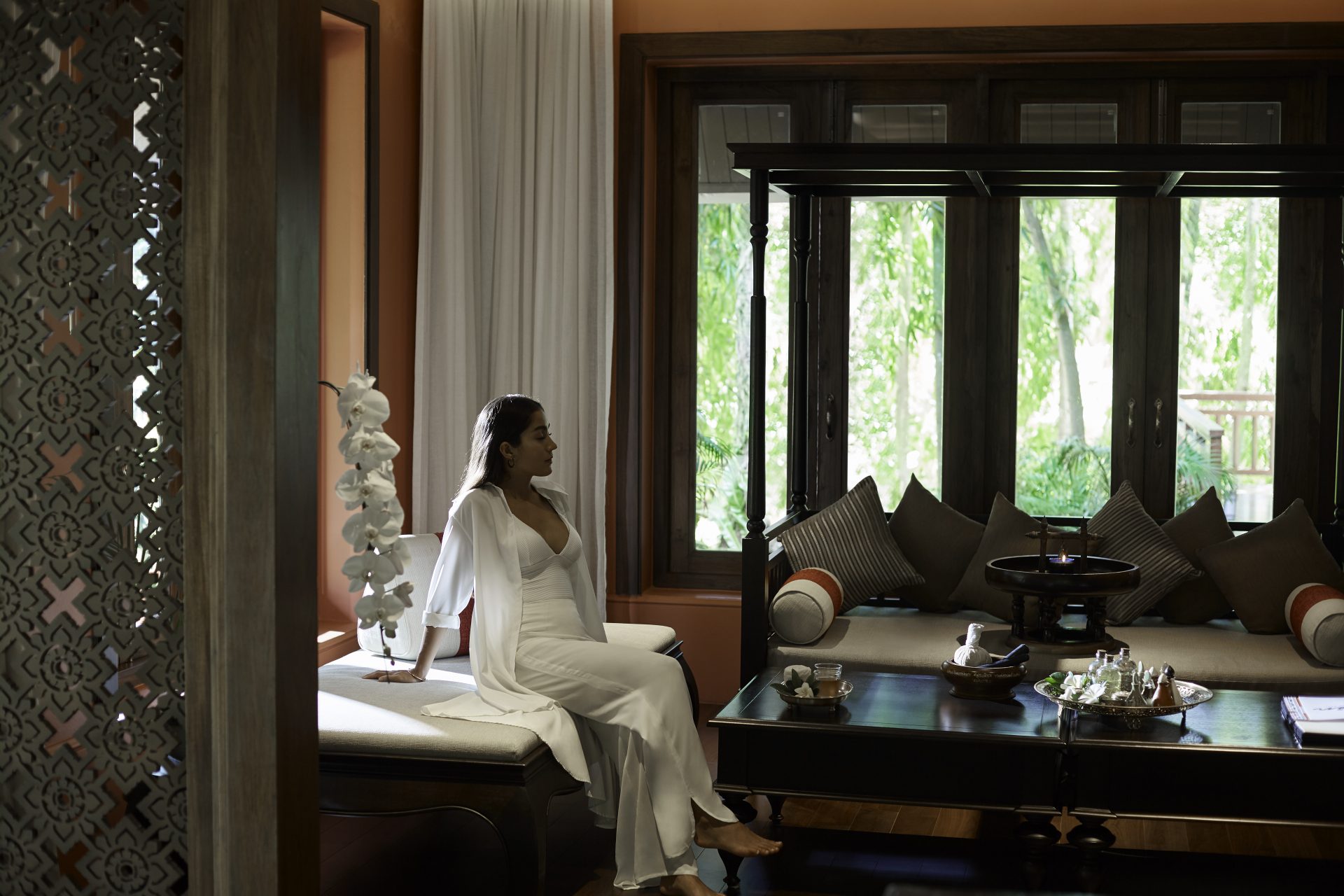 Based on the Thai word for "play", Lèn lets guests create their own wellness plan, comprising spa treatments, activities, and dining.
Santiburi Beach Resort & Spa, the luxurious retreat on Koh Samui's stunning north shore, is transforming the concept of wellbeing with the launch of "Lèn", a holistic new concept that allows every guest to discover their own personal happiness.
In Thai, Lèn means "play", which is an integral part of the local culture. Thai people love to smile, have fun and be happy. Of course, every person achieves happiness in a different way, so Lèn offers a choice of programmes to suit the needs of all types of guests, from thrill-seekers to culture vultures.
Santiburi believes that wellness doesn't come solely from the spa or gym – it comes from within. The overall aim of Lèn is to allow every guest to follow their own personal path to wellbeing. So be yourself, satisfy your senses and play your own way!
Lèn comprises five distinct programmes – Adventure, Relax, Romance, Culture, and Family – which guests can select depending on their own unique needs. Each journey features three distinct elements: Spa Treatments, Activities and Gourmet. Depending on the guest's mood, Santiburi's "Wellbeing Ambassadors" can help guide their daily schedule, suggesting elements designed to enhance the guest's happiness, which of course is the ultimate goal.
For example, the Adventure programme allows guests to combine exhilarating activities such as scuba diving and windsurfing with a choice of spa treatments, including sports massages, and healthy cuisine such as "Buddha Bowls" and smoothies, ensuring that guests are kept fit, healthy and active.
Under Lèn's Relax programme, yoga sessions and slower-paced water sports are blended with soothing spa treatments and organic breakfasts to help guests achieve a deep sense of inner peace, while the Romance programme lets partners play together in paradise, with private dinners, sunset cruises and couples' massages – pure bliss!
The Family programme helps parents and kids connect with each other through a range of immersive multi-generational activities, such as jungle treks, boat trips, cooking classes and family spa sessions. Santiburi also provides its own take on the time-honored tradition of the family meal, allowing children to serve themselves and eat as equals.
Finally, Lèn's Culture programme showcases the rich heritage of Thailand, with rejuvenating massages, authentic excursions, Muai Thai boxing classes and more, complemented by healthy and delicious Thai cuisine.
Lèn is all about laid-back wellness; guests can enjoy each activity on their own terms and as part of a relaxing beach holiday, rather than as a strict detox routine or fitness retreat. It is hoped that by following their own bespoke journey, guests will feel healthy and happy in the exquisite tropical surroundings of Koh Samui.
"At Santiburi, we understand that wellness is about more than just physical fitness – it is also a state of mind. It is no coincidence that Thailand is nicknamed the 'Land of Smiles'; Thai people believe in enjoying life, having fun and staying happy. The country also has a strong spa culture, a rich culinary heritage, and wonderful tropical climate. Lèn combines all these elements to create a series of 360-degree wellness programmes. We look forward to helping guests stay, play and achieve their own personal sense of wellbeing here in Koh Samui," says Sabine G Lamberts, General Manager of Santiburi Koh Samui.
Each of Lèn's elements showcases a different part of Santiburi. Nestled in 23 acres of landscaped tropical gardens with a 300-meter-long stretch of private beach, this elegant luxury resort offers a complete collection of experiences and activities, including water sports, team games, golf, wellness, cultural activities and children's programs. Lèn was developed by Jennifer Linder, Santiburi's dedicated Well-Being Manager who personally oversees the roll-out and successful integration in close cooperation with all other resort services. The former Director of Spa for St Regis in Hawaii and a qualified massage therapist, Jennifer has spent her entire career trying to improve guests' wellbeing.
For more information about Lèn or to book your next stay at Santiburi, people can email us at info@santiburisamui.com, call +66 (0) 77 425 031 or visit www.santiburisamui.com.
About Santiburi Koh Samui:
Situated on a 300-metre stretch of secluded beach, Santiburi Koh Samui offers a range of luxurious tropical villas and suites that serve as individual
havens offering ultimate peace and privacy. The family-friendly resort also boasts an array of leisure and entertainment options with privileged access
to the world class Santiburi Samui Country Club's 18-hole championship golf course. The resort also features a high-end Lèn Spa, an inviting Junior
Camp, and eco-friendly watersports, such as kayaking, snorkeling and even sailing. After working up an appetite, guests can choose from various
unique dining venues offering Thai and international favourites in refined yet relaxed atmospheres. Santiburi Koh Samui is a member of The Leading
Hotels of the World. Learn more at www.santiburisamui.com.
About S Hotels & Resorts Public Company Limited:
S Hotels & Resorts Public Company Limited ("SHR"), the hospitality arm of Singha Estate Public Company Limited, is a new era Thai-inspired
personalized hospitality company that caters to upscale travellers with an independent spirit. The group offers guests a portfolio of 39 properties in 5
countries with a total of 4,647 keys and provides guests with the opportunity to experience the best destinations from a unique perspective while
enjoying world-class facilities and tailored services. S Hotels & Resorts' properties are located in attractive, unspoiled locales to provide an exclusive
playground built around nature, culture, wellness and adventure, with luxurious amenities and fine cuisine. Each property boasts its own distinctive,
destination sensitive designs and unique signatures while also providing consistency thanks to a well-defined brand philosophy and a service culture
that focuses on exceptional guest experiences backed up by Thai-inspired hospitality and global quality standards. To learn more, visit
www.shotelsresorts.com.