Richman Luxury Is the Specialist Watch Winder That's Trusted by the Elite of Singapore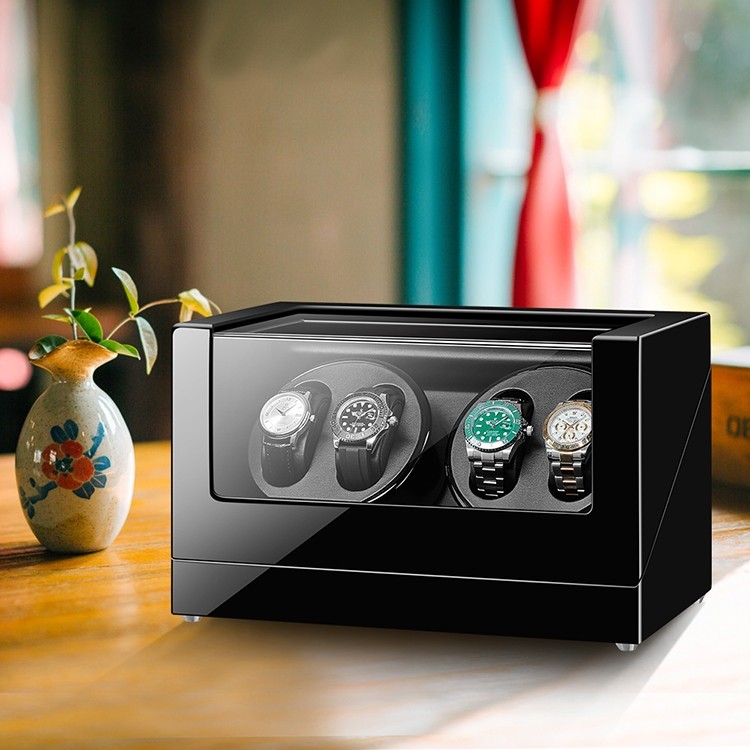 Luxury Lifestyle Awards takes pleasure in announcing Richman Luxury as a winner in the category Best Luxury Watch Winders in Singapore 2022. This marks the second year that Richman Luxury wins this esteemed award, reflecting this fine brand's commitment to excellence.
Richman Luxury is a retail store in Singapore that specializes in the watch winding for automatic watches. It is Singapore's leading brand when it comes to watch winder technology, associated with outstanding service professionalism. It was founded in 2015 by Jin Goh, an avid watch lover who is especially passionate about automatic watches. "There is nothing more elegant, more mechanical and more beautiful than an automatic watch. I've been curious about them from a very young age, so to be able to work with the thing I love and admire most is a great privilege for me," says Goh.
She goes on to say that the aim of Richman Luxury has always been to create affordable watch winders for owners, collectors and enthusiasts of fine wristwatches. "We provide only the best watch winders that will wind your automatic watch according to its specification so that your watch is well-maintained. We make sure that the parts of our winders that come in contact with your valuable watch are made of luxurious and safe materials that are friendly to leather, stainless steel, and ceramic bracelets."
Richman Luxury makes award-winning modular stackable watch winders. One of its top winders uses a Japanese mechanism. By using one adapter, the winder can power up to 12 units of watch winders, making it possible for watch collectors to build their very own blocks collection of watch winders. Richman Luxury also sells cigar boxes, glass boxes, high-grade safes, leather watch boxes, and other high-end products.
"We are very pleased to be winning this award for the second time. We really love what we do so it's an honor for our passion to be recognised in this way. Thank you to all our clients that continue to show us great support, and we also thank Luxury Lifestyle Awards for the acknowledgment" said Dr. Jin Goh, Founder of Richman Luxury, Founder of Richman Watch Winder, and Founder of Richman Foundation.
For more about Richman Luxury visit https://richmanwatchwinder.com.sg