Cielo Project by CSS & Associates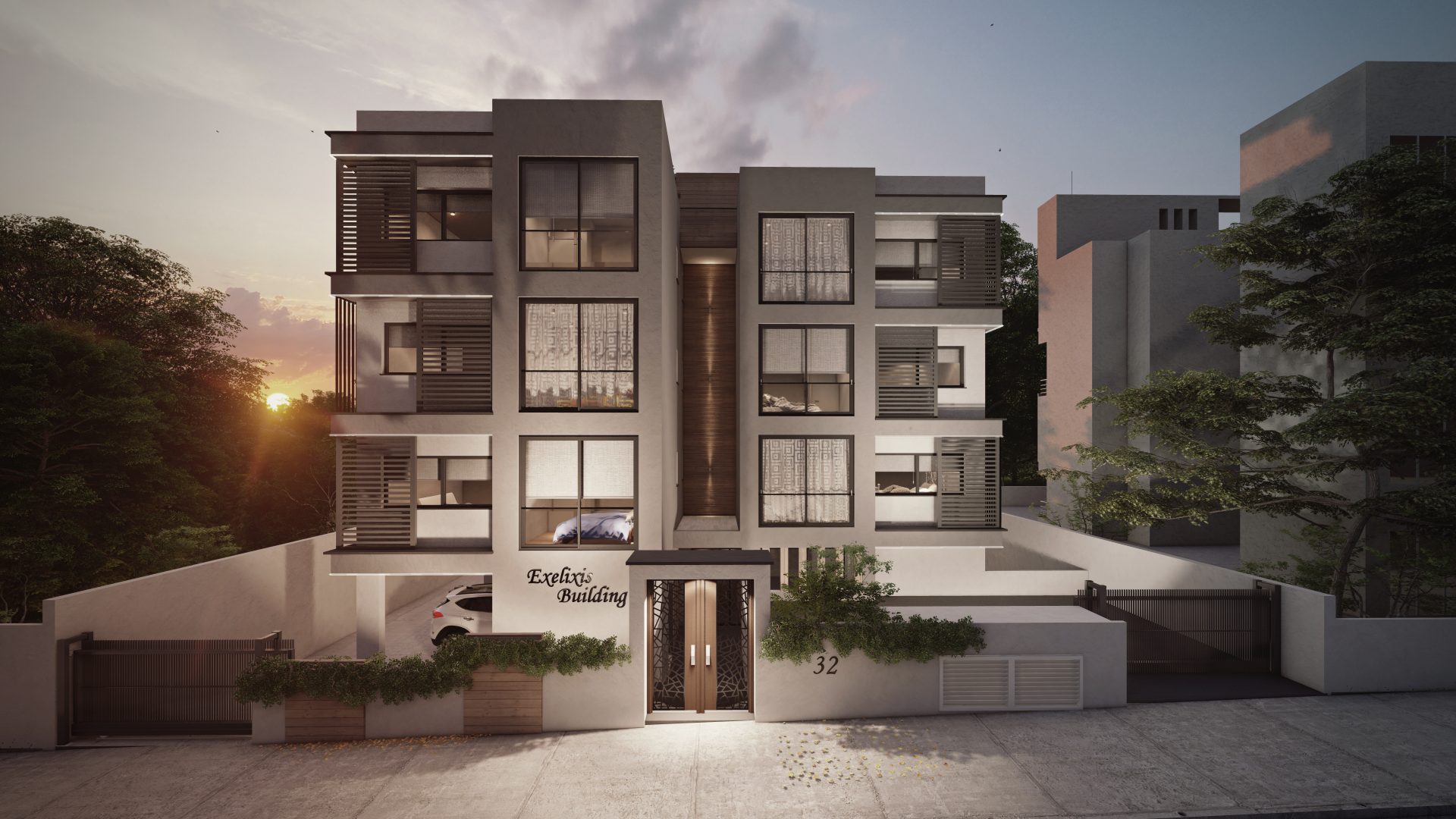 One more project 'Cielo' by CSS & Associates  is located at the suburbs of Limassol on a hillside overlooking the sea and one of the most tourist areas in Cyprus.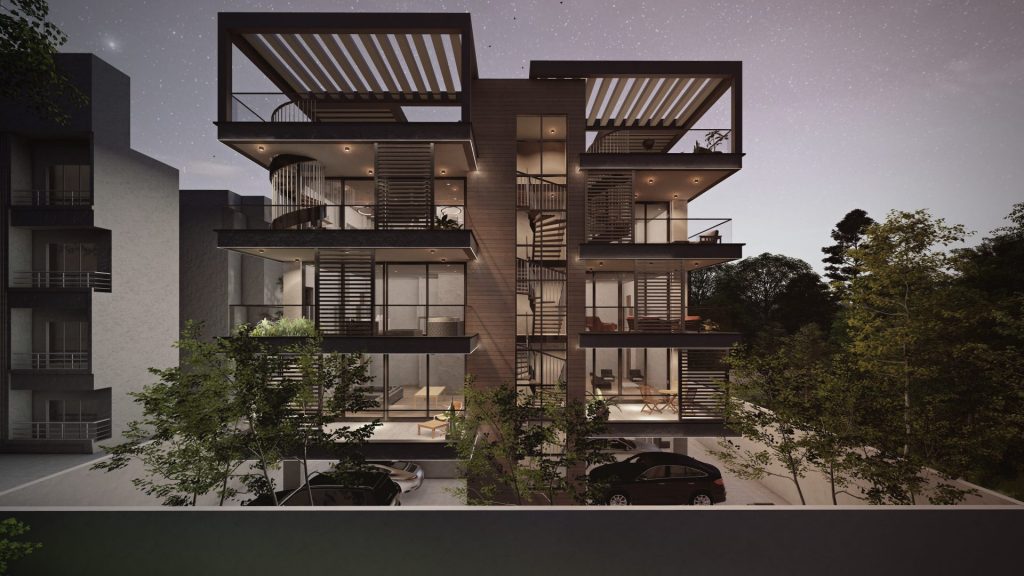 A residential building of 6 luxurious, 2-bedroom apartments varying from 100-150 sqm. With the top 2 having a private roof pool and a lounge.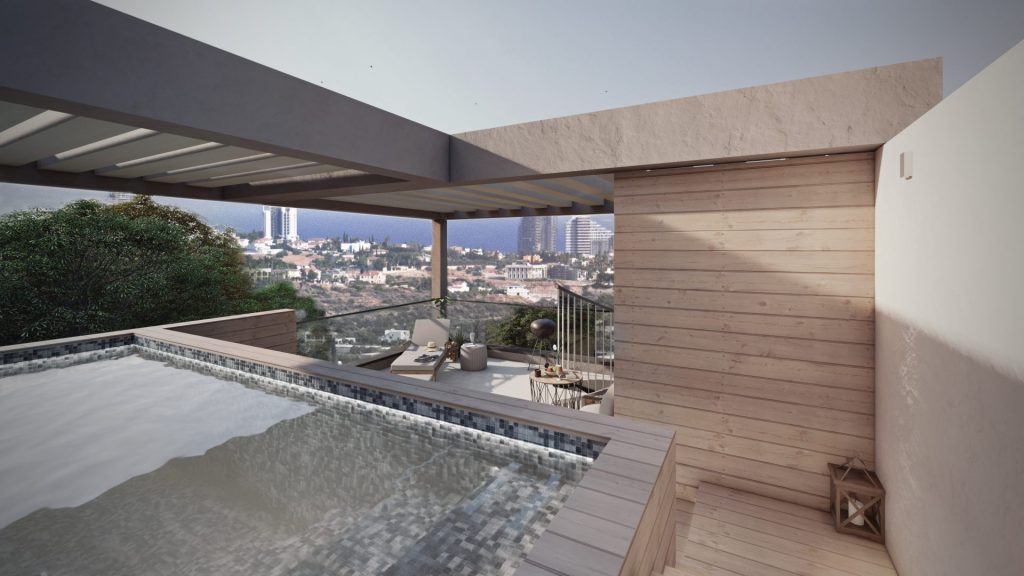 The challenge on this project was that the building and by extend the apartments had to be placed in such way, so that every resident to have the best view possible.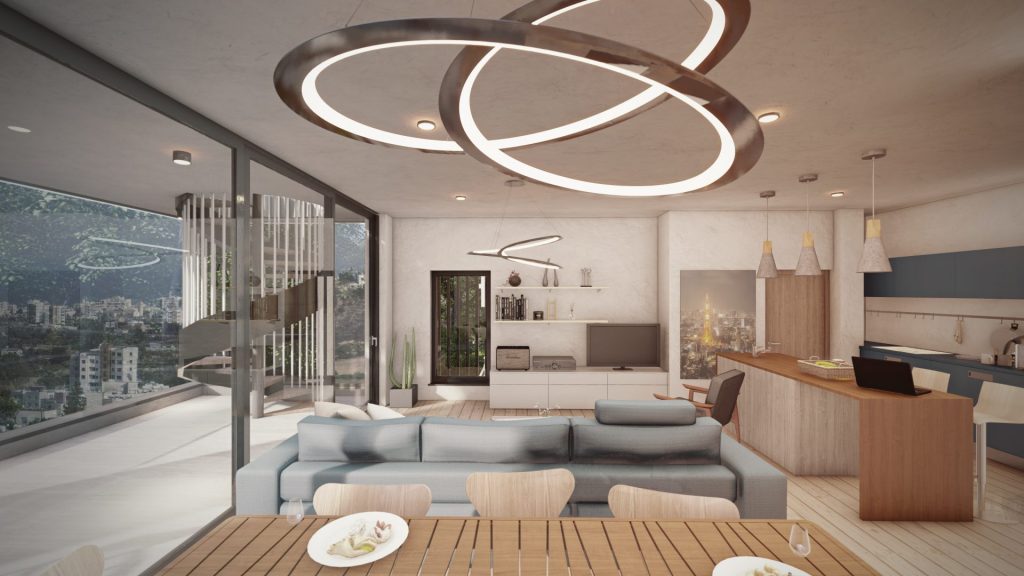 The idea is that the building is separated in 2 sections, with 3 apartments each, and in between the staircase. Then the first section is offset in the front towards the west and the second section back towards the east. The residences are not connected in any way because the staircase separates them and extra privacy is achieved.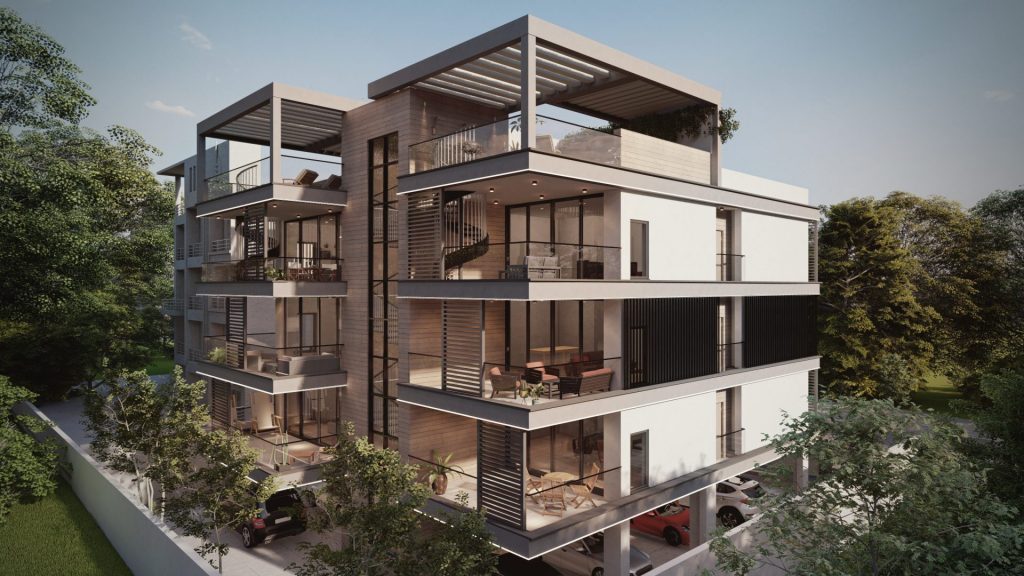 The building is designed with a simple but functional approach which simplifies the construction and at the same time has a minimal contemporary aesthetic which blend harmoniously with the specific building environment of the area.