Private Castle by Buccara Allows Guests to Live Like Royalty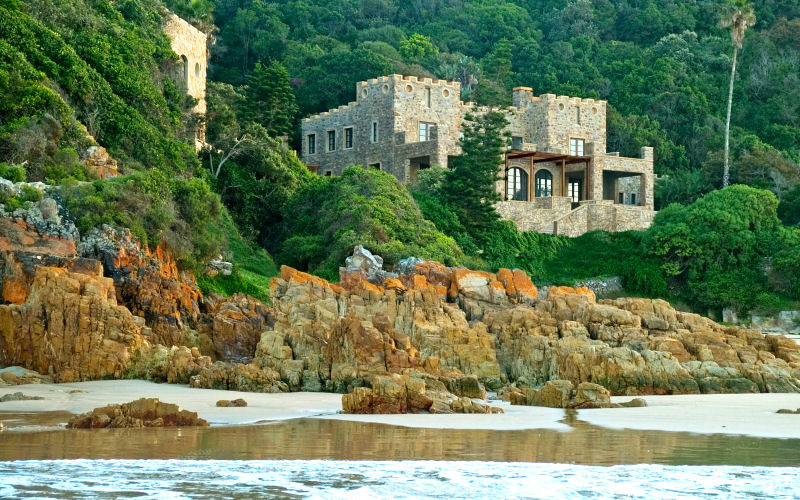 The Pezula Private Castle – Buccara has won the coveted Best Luxury Boutique Hotel in Garden Route, South Africa award for its secluded touch of luxury that it offers its guests.
This fortified, award-winning retreat sits on the southern coast of South Africa in a secluded location and boasts far-reaching sea views and the luxury of a beach on your doorstep. The Pezula Private Castle incorporates spacious first-class finished suites and terraces where a team of dedicated staff look after each travellers requirements.
The main castle property consists of three suites, making it perfect for group and family holidays. For couples looking to celebrate recent matrimonials, the Honeymoon Castle offers a romantic setting finished in calming beach-inspired furnishings and accessories.
Cliff Castle is the perfect place to celebrate beach life. From luxury living accommodation to your own gym, this suite is aimed at the active lifestyle traveller who also likes to keep in shape while enjoying a coastal break.
The accommodation itself has been carefully curated with top end furniture, accessories, technology and soft furnishings that sit perfectly with its coastal surroundings.
"Buccara was founded on creating the unique getaway, 'memory making' retreats for travellers looking for those treasured lifetime moments. When we saw an opportunity to include a castle retreat, we knew we could use our expertise in providing not only an unusual location but incorporate the luxury elements that travellers have come to expect," says Chris Nortje, Operations Director. "To be recognised in these awards is confirmation that we have succeeded in achieving this, and it is down to the dedication and drive of the Buccara team that allow us to continue to offer outstanding experiences."
The Luxury Lifestyle Awards panel recognised the attention to detail and outstanding location that the Pezula Private Castle – Buccara provides for guests. Not only did the suite accommodation rival those seen at large scale resorts, but it also provides the elegant boutique and secluded escape that many luxury travellers are seeking.