Oakwood Residence Hanoi Presents the Luxury of Serviced Apartments to the Capital of Vietnam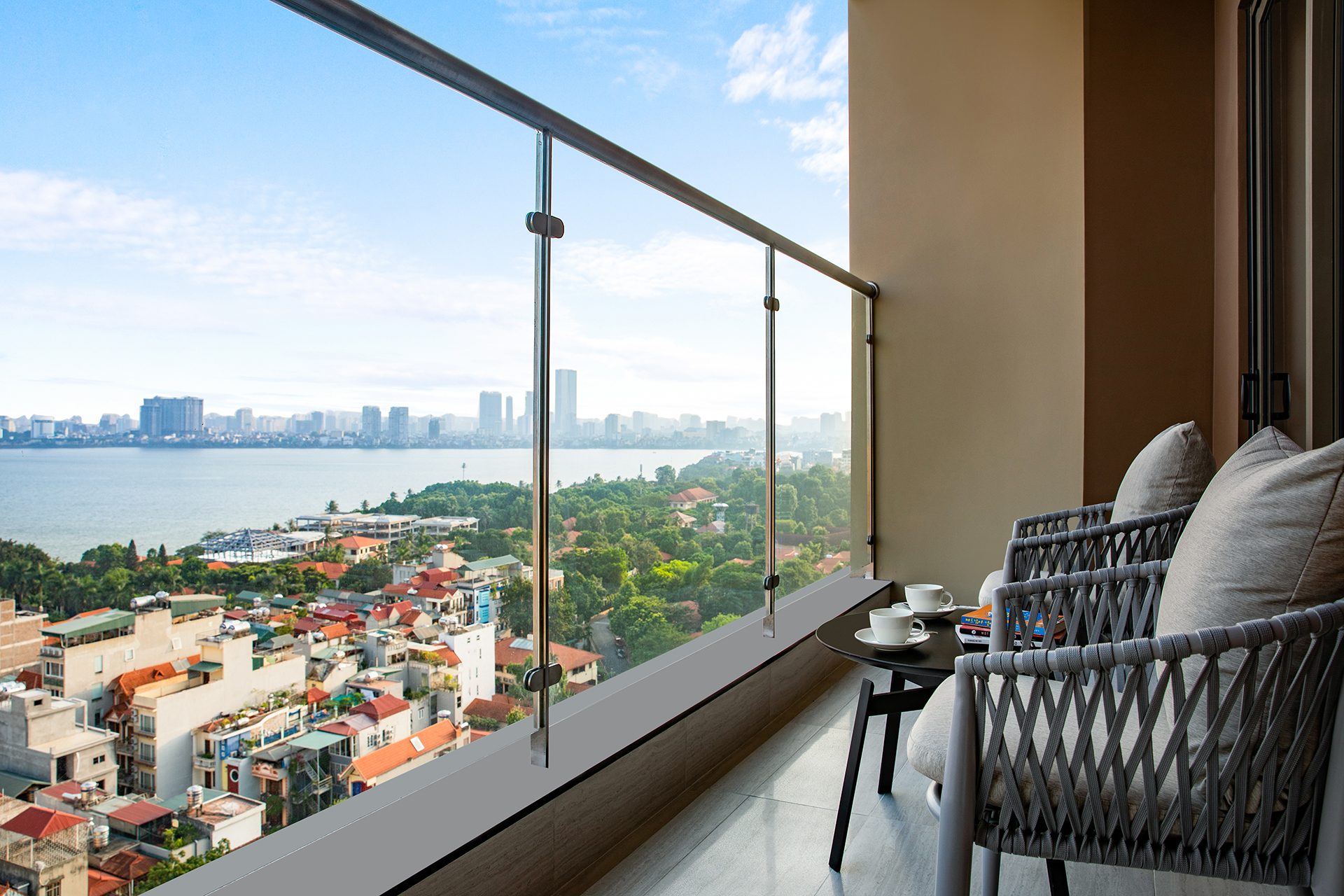 Serviced apartments are a new trend in the high-end hospitality industry in the Asia-Pacific region. Families that look for a short or a long stay need spacious residences offering a wide range of multi-generation services. And now, they have the opportunity to enjoy the benefits of residences that offer a comfortable sanctuary from the bustling city. Oakwood Residence Hanoi, this year's winner of Luxury Lifestyle Awards in the category of The Best Luxury Family Hotel in Hanoi, Vietnam, is one such property that will become the accommodation of choice for those seeking to be totally pampered during their stay.
Newly opened, Oakwood Residence Hanoi boasts a premium location in an upscale neighborhood of the West Lake district, offering its guests quiet, poetic, and picturesque surroundings. The destination's highlight is the scenic West Lake, the largest freshwater lake in Hanoi.
Combining the comforts of home and the amenities of a hotel, the 15-floor property features 262 elegantly furnished serviced apartments. Each apartment has a well-sized balcony letting light and fresh air in, offering stunning views of the lake and the city. The units are also equipped with smart TVs, Nespresso coffee machines, bathtubs, washlet toilets, and modern kitchen amenities. The property's facilities include a modern fusion restaurant, fitness center, sauna, steam rooms, car park, and the city's first all-season infinity swimming pool at the rooftop.
"We are proud to be Oakwood's first property in Hanoi, the capital city of Vietnam. This recognition from the respected experts of Luxury Lifestyle Awards and everyday recognition from our valued guests is very important to us, and we will continue to strive to justify the confidence," says Mr. Humayoon Shaikhzadeh, General Manager.
Oakwood Residence Hanoi is perfectly located for both business and leisure travelers. It is only a 20-minute drive to Noi Bai International Airport and a 15-minute drive to get to the city's center, business districts and Hanoi Old Quarter, the business hub and main tourist destination in Hanoi.