Modularity and Prefabrication reach new heights in Luxury Lifestyle Awards 2020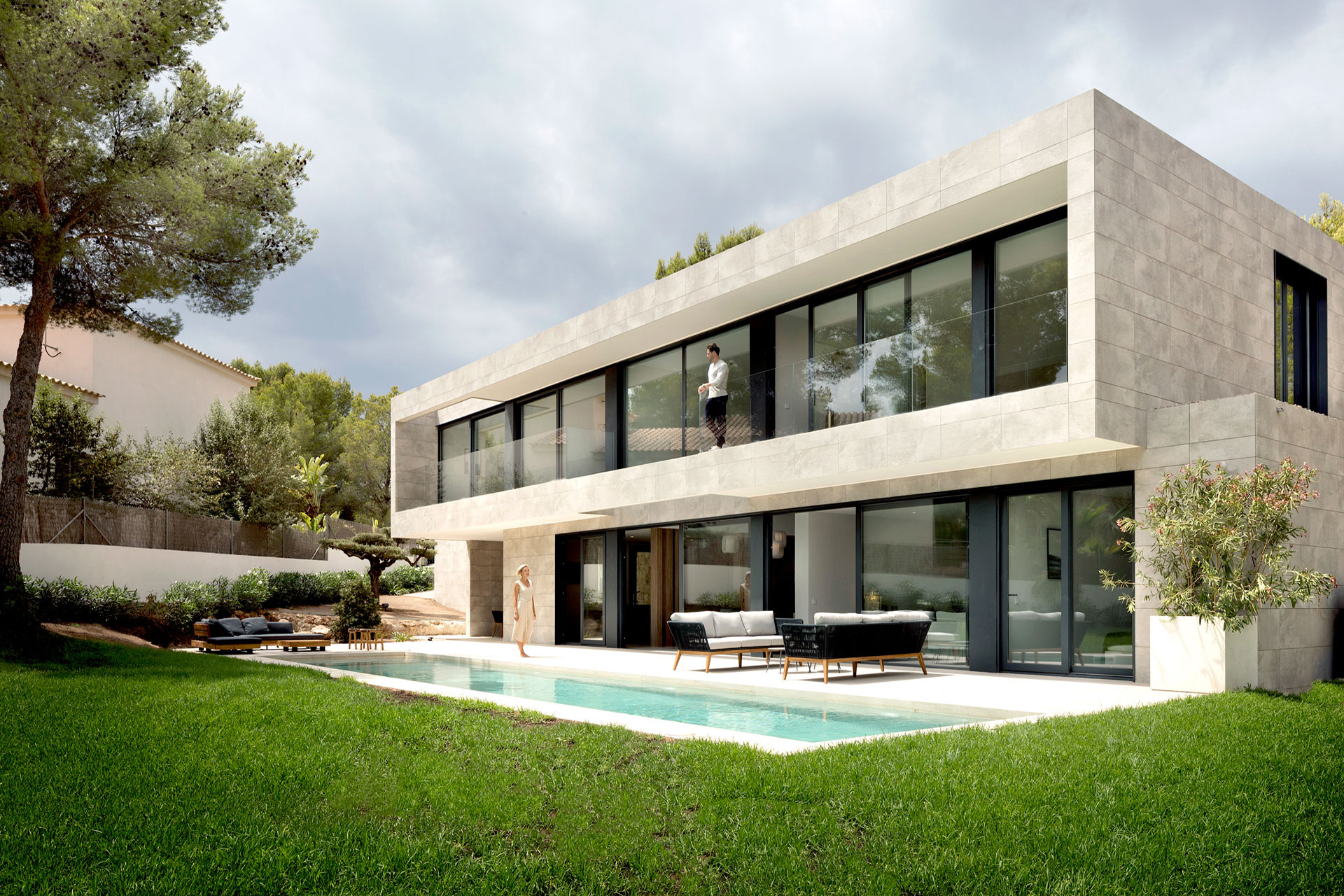 inHAUS are this years' recipients of the The Best Luxury Architect and Interior Design Studio in Spain title in the Luxury Lifestyle Awards 2020.
Each carefully curated dwelling is created following an in-depth consultation with each client before they are created using high quality controls and with the exemplary finishes associated with the luxury residential sector.
When clients choose a modular house the inHAUS team will take care of the design, specification and production of each unit using a superior knowledge on efficient and beautiful design. With 111 different models of home to choose from and a plethora of variations, the inHAUS team are able to provide an 'off the peg solution' with the individual luxury elements that respond to the needs of each client. The ability to customize each home with a variety of finishes and interior design styles is facilitated by a knowledgeable team of interior designers who are able to use their understanding of materials and latest techniques to create outstanding homes.
The inHAUS team provides a one-stop, time efficient solution for the high-end residential sector with a full range of professional architects, surveyors, engineers, decorators, builders, operators and technicians. The ability to provide a comprehensive service means that clients do not need to worry about schedules or project management. Once clients have chosen their home, the inHAUS team can optimize it's efficiency by visiting and surveying each plot. This then allows clients to invest in a luxury home today, with the assurance of viability for the future.
"The versatility of creating homes using modular construction and design has previously been seen as a temporary solution but our determination to take the concept of versatile living space into the high-end residential sector has resulted in some outstanding projects," comments Rubén Navarro, Business Development Manager of inHAUS "Being recognized as The Best Luxury Architect and Interior Design Studio in Spain is a true reflection of the whole teams dedication to creating beautiful projects that reflect and exceed our clients visions."
Recognising this continued commitment to creating efficient and innovative homes, the Luxury Lifestyle Awards panel were impressed by inHAUS' outstanding portfolio and the ability to create a bespoke home that fulfil clients' needs, expectations and budgets.