Minos Beach Art Hotel Is Crowned the Destination of Choice for Honeymooners in Greece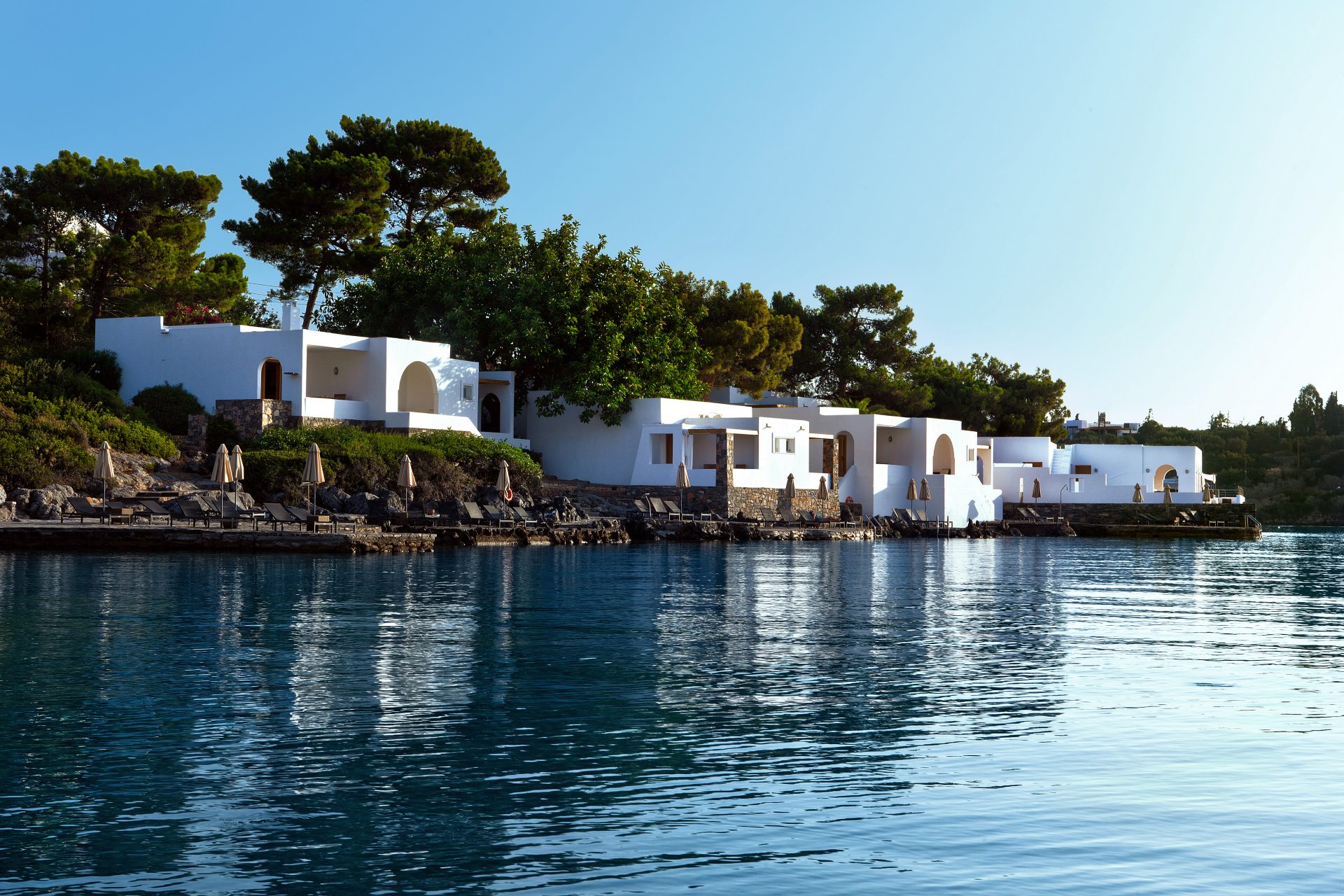 Luxury Lifestyle Awards is delighted to announce the selection of Minos Beach Art Hotel as winner in the category Best Luxury Honeymoon Hotel in Greece. The five-star hotel has been awarded the title in recognition of its superior waterfront experiences that are uniquely tailored to honeymooners celebrating their special occasion. Minos Beach Art Hotel is the epitome of Greek elegance, offering guests an unforgettable barefoot luxury experience, ideal for those seeking the utmost of privacy, relaxation, and tranquility by the water's edge. 
Minos Beach Art Hotel is a luxury establishment in Crete, Greece, that offers a variety of accommodations, ranging from rooms to bungalows and exclusive villas boasting private pools. Bungalows have their own terraces, and waterfront-facing ones have their own sunbeds and umbrellas. At Minos Beach Art Hotel, privacy is the order of the day, which explains why the establishment is as popular as it is among newlyweds.  
What distinguishes Minos Beach Art Hotel from other high-end hotels is its connection with art and culture. It features more than 50 installations around its Open Air Art Museum, including an underwater installation. The entrance of the hotel resembles the entrance to a modern art Museum. Both local and international artists created the contemporary artworks. 
Although the original building dates back to the early 1960s, the hotel has managed to maintain a contemporary and inviting aesthetic thanks to its numerous renovations. The most recent set of work was completed in 2020. Nevertheless, it maintains its old Cretan architecture essence, which is complemented by an earthy color palate that is inspired by the rocks and shores in view. 
While Minos Beach Art Hotel is located just half a mile from the center of Agios Nikolaos, which is popular for its array of entertainment features, the facility's offering is comprehensive — guests never have to leave the establishment. There are five restaurants and three bars that offer distinctive menus to suit every mood of guests.  
For guests looking to relax and unwind, there is the option to book at the hotel's Ananea Spa, which offers Cretan treatments that nurture from head to toe. Alternatively, there is the option to bathe at one of the hotel's private beaches and numerous waterfront patios or take a dip at the heated pool. Those looking for more adventure can participate in a variety of water sports at the onsite diving center. 
On receiving the news of the award, Stratos Patsakis, Hotel Manager, noted: "We are very happy and excited to receive this award. We send our many thanks to Luxury Lifestyle Awards for selecting us and appreciating our work. It has always been an honor for us to host couples celebrating their honeymoon and it is our passion to do what we can to make their trip a special one". 
Minos Beach Art Hotel is a member of the bluegr Hotels & Resorts and Design Hotels.