M Interior – The Art of Creating Award-Winning Interior Designs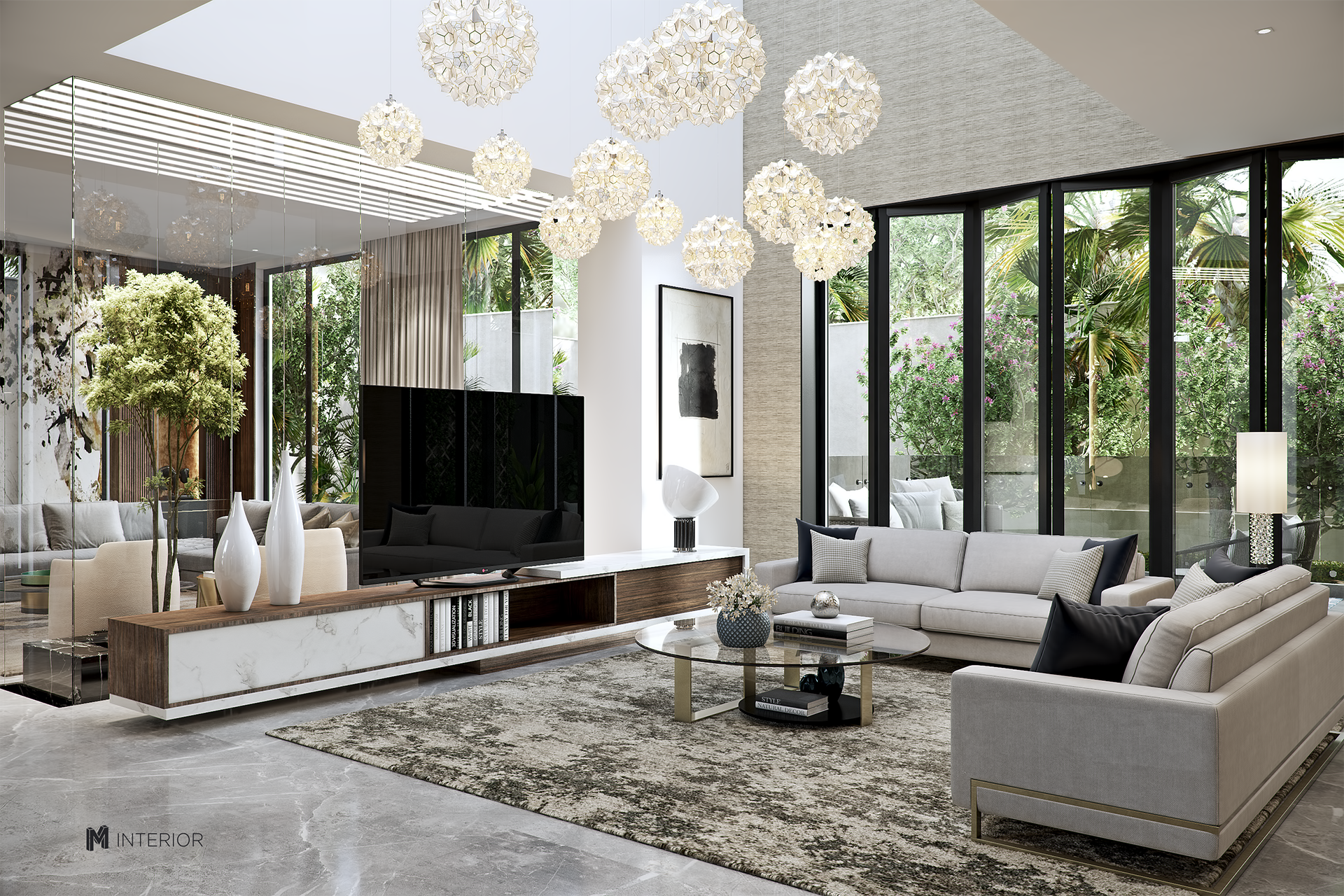 Today it is impossible to deny the importance of a carefully considered approach to the architecture and exterior of buildings. However, a well-designed interior is a decisive factor in creating the desired atmosphere and reflecting the character of the residents of the house. In Saudi Arabia, there is a great deal of sensitivity to the way buildings look both inside and out. To ensure comfort, safety, and aesthetic perfection, professionals apply not only their talent but also science and art. This approach allows exquisite and sophisticated projects to emerge, which can be seen in the portfolio of M Interior, interior design office, which became this year's winner of Luxury Lifestyle Awards in the category of The Best Luxury Residential Interior Design in Saudi Arabia.
M Interior is a Riyadh-based studio specializing in interior design, exterior design, landscaping, and digital design. The company also provides supervision services for residential and commercial projects. The studio was founded by one of Saudi Arabia's best designers, Mona Al-Akeel. A well-coordinated team of interior designers and implementation experts works under her guidance and supervision. M Interior is credited by the Saudi Council of Engineers and holds a license No. 01.
The work of the studio is based on the principles of close cooperation with clients and considering their wishes. At every stage of the design process, the M Interior team engages the client and applies innovative strategies that ensure their complete satisfaction and fulfillment of the highest expectations. At the same time, in each project, the studio's specialists integrate sustainable elements, which allows to create a comfortable and balanced space for living. This approach allowed the studio to realize the award-winning project of Altamimi Private Villa, a private villa located in Riyadh, Saudi Arabia.
"On behalf of the entire M Interior team, I thank the Luxury Lifestyle Awards experts for the honor of being among the industry's top representatives in Saudi Arabia. We are proud of this achievement and continue to apply all our experience and knowledge for the benefit of our clients," said Mona Al-Akeel, Interior Designer.
M Interior's portfolio includes a variety of projects, among which are luxury interiors at the Burj Rafal Hotel Riyadh, upscale villas in Saudi Arabia and the UAE, beauty clinics, restaurants, offices, including an exquisite office space of the studio itself in Riyadh.