Inventive, Digitally Generated Chocolate Treats Earn Ryan L Foote Top Luxury Award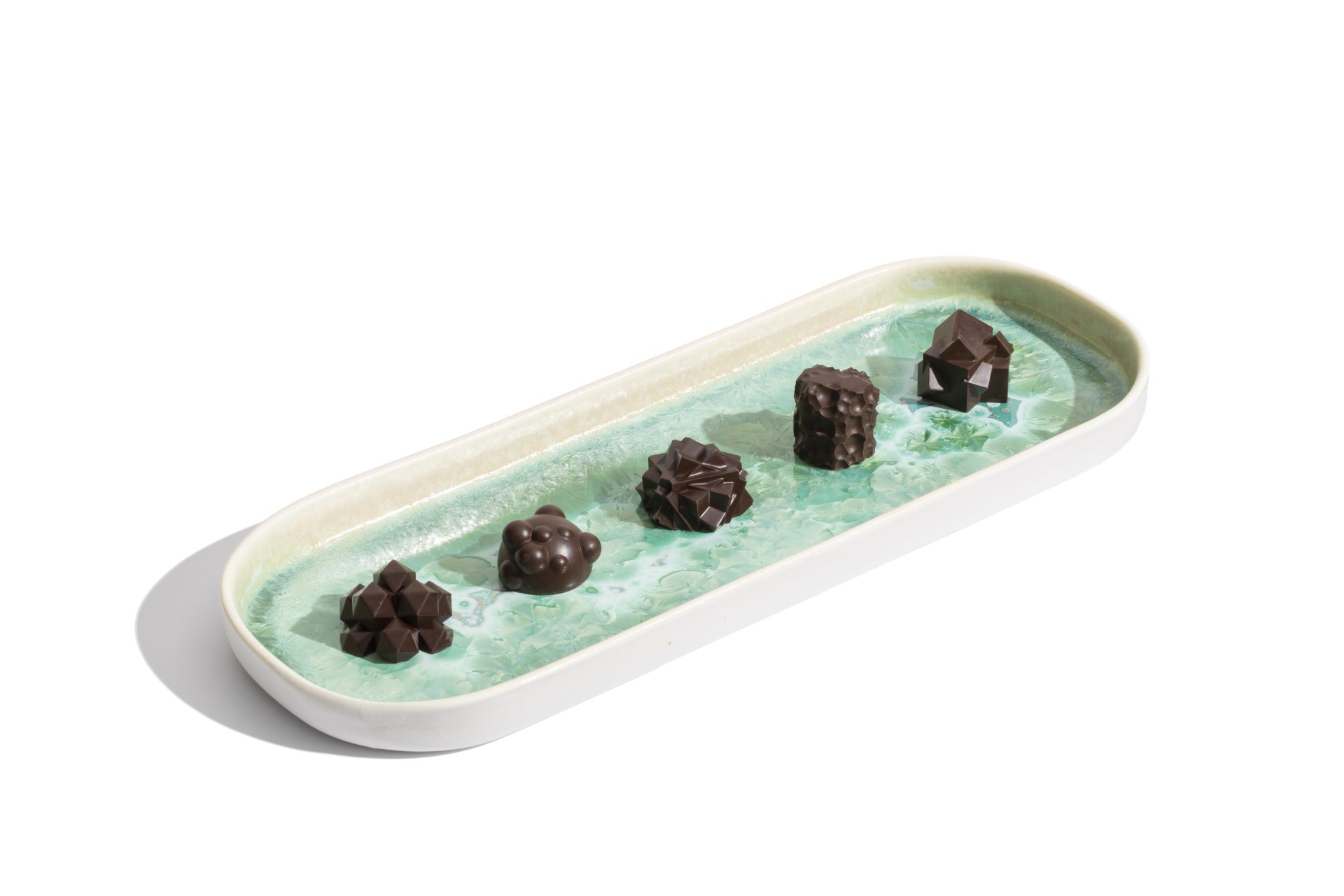 Luxury Lifestyle Awards sends congratulations to artist, designer and chocolatier Ryan L Foote on the selection of Chocolates by Ryan L Foote as winner in the category Best Luxury Fine Chocolate in Asia.  
Chocolates by Ryan L Foote is the culmination of Foote's experience in the culinary world. After years of experimentation and research, Foote commenced his journey to reimagine chocolate for the digital age, cue the opening of Chocolates by Ryan L Foote in 2018.  
The Hong Kong-based studio is hugely popular for its peculiar luxury chocolates of impeccable taste and quality. By combining age-old chocolatier techniques with modern 3D-printing technologies, Foote is able to create unconventionally shaped bite-size treats that, more often than not, spark intrigue. "I've always been interested in pushing boundaries and bringing classic techniques together with new technologies," says Foote. 
In conceptualizing and designing the shapes of his chocolates, Foote draws on a variety of influences. These range from natural geology, architecture (as is the case with the Australian Centre for Contemporary Art building-inspired treat) and nature (think honeycomb or a quandong pip) to food (for example, mooncakes), ceramic bubble plates and fractal geometry. Foote's imagination has no bounds, which makes for memorable chocolate dining.  
While the unique shapes of Chocolates by Ryan L Foote captivate attention, the inventive ganache fillings are what keep customers returning for more. Whether it's the strawberry gum dark chocolate ganache, the quandong & fingerlime cream, the creamy egg tart-inspired flavor, or the dark chocolate and aged mandarin-rind pairing, there is an option for every taste preference.   
The product range at Chocolates by Ryan L Foote also includes CBD-infused chocolates, drinking chocolate and digitally generated porcelain cups. 
On receiving news of his Best Luxury Fine Chocolate in Asia award from Luxury Lifestyle Awards, Foote said: "Chocolates by Ryan L Foote is a relatively new business having opened in late 2018, to receive this kind of recognition is immensely significant and of course special. We are honored by the reception our work has received, and we look forward to doing more. Thank you to all our customers, partners and Luxury Lifestyle Awards for this generous support". 
In creative circles, Foote is highly esteemed for his event-based multi-sensory artworks that incorporate food, fashion, design and installation art in the most unexpected yet complementary ways. His other endeavor, RL Foote Design Studio, specializes in high-end ceramics for both home and professional use.  
Foote completed his Bachelor of Fine Arts at the Victorian College of the Arts (University of Melbourne), where he majored in sculpture and spatial practices. Currently, he lives between his home country Australia and Hong Kong.