Interview with Mrs. Andri Adamou Antoniou, Founder and CEO of Luxury Brand Olio ZO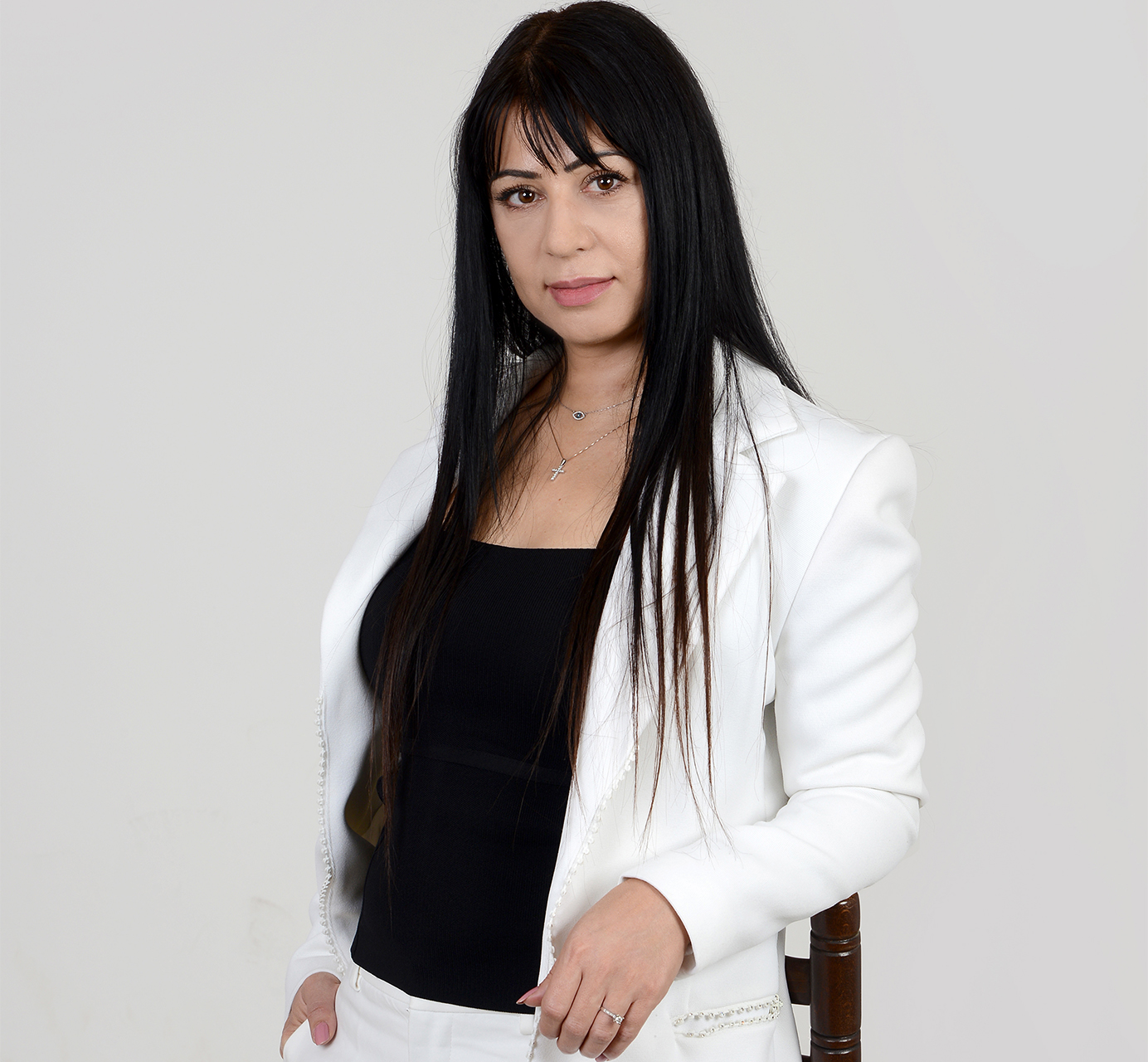 Interview with Mrs. Andri Adamou Antoniou, Founder and CEO of Luxury Brand Olio ZO, the winner of Luxury Lifestyle Awards in the category of The Best Luxury Olive Oil in Cyprus' 2020
The Interview was prepared by "IN BUSINESS" magazine
IN BUSINESS: What exactly is the Olio ZO Bio EVOO?
Andri Antoniou: Olio Zo Bio EVOO is a Premium Gourmet High Phenolic Bio Extra Virgin Olive Oil, Luxury Brand, with very strong and incredibly antioxidant and beneficial properties due to its high phenolic compounds. It is produced exclusively from the olive grove of the Antoniou family in the area of ancient Tamassos in Nicosia, Cyprus
IB: When and why do you decide to create Olio ZO?
AA: Let's start from the beginning. The creation of our olive grove began in 1998 with the planting of 1000 olive trees of the Koroneiki variety. This is a family business on privately owned land of 30000 sq.m. Since 2004 the olive grove has been included in organic farming and has the European mark as organic. Both the cultivation care and the production of olive oil are based on a series of protocols that have been created in collaboration with our agronomist, which can be found on our website www.oliozo.com Love, passion, and respect for nature in combination with the healthy way of life but also the effort of so many years pushed us to create this Luxury Brand with the name Olio ZO.
IB: What makes the Olio ZO stand out and what are its special features?
AA: It's quality combined with its packaging. Olio ZO comes exclusively from an organic olive grove, it is a gourmet limited edition, it is cold-pressed and early harvested, it has very high phenols, it has very low acidity, it is virgin because does not filter and pack in a handmade bottle. Each bottle is numbered and sealed in a premium box. It is characterized by an intensely fruity and spicy taste and aroma of freshly picked olives.
IB: Where did the name Olio ZO come from?
AA: From the Italian word Olio which means oil and the Greek word zo in Latin, that means live. Olive oil = Life
IB: To who Olio ZO is aimed for?
AA: Olio ZO is usually aimed at lovers of good food and healthy living. From great chefs, gourmet shops, hotels, restaurants, companies that want to offer a special gift to ordinary people who have studied or even experience incurable diseases and know not only the taste but also the valuable properties offered to our body by the extra virgin organic and highly phenolic olive oil.
IB: How can a consumer use Olio ZO and what is the nutritional value in our body?
AA: To get the most out of the nutritional value of this valuable asset, it is widely recommended as it is consumed early in the morning in a small amount of 20ml on an empty stomach. Alternatively, you can add it to a juice of your choice or even add it to your breakfast, a slice of bread with a little lemon salt and oregano. The polyphenols in good quality olive oil are chemical compounds with antioxidant properties capable of fighting heart disease, high blood pressure, and cholesterol as well as some cancers. Polyphenols have anti-aging properties, as well as strong anti-inflammatory properties. The American National Cancer Institute recently funded an effort to grow olive oil (phenol found only in pure olive oil) by researchers after discovering that this phenolic compound works as a functional food to prevent breast cancer and reduce the risk of stroke episodes as it acts similarly to ibuprofen in the body.
IB: Is Olio ZO packaging given special importance?
AA: The packaging and generally the whole concept were chosen because we had in front of us a unique organic olive grove that was made with hard work and that resulted in this exceptional quality organic extra virgin olive oil. When you have this data in front of you, it would be an oxymoron not to be supported and to be completed by unique and special packaging. Its thin transparent line has this meaning as well. From this ¨ marker ¨ line you can distinguish the color, quality, and quantity of olive oil.
IB: Where do you get the packaging materials?
AA: We have selected special bottles from Italy which are transported to Greece for their design and at the end come to us for bottling. The design of the bottle is just as special and very difficult to make. The box is of Greek origin. Olio ZO is bottled and packaged in the certified biological bottling plant (HACCP) of the Antoniou family by people who are trained and have a health certificate.
IB: Are there any certificates or awards that have distinguished Olio Zo?
AA: Olio ZO Bio EVOO has started its journey with the best omens in 2020. In a short time, it managed to stand out and win in various international competitions. Olio ZO is labeled Lacon Institute Organic Farming Agriculture Biologique, the European Organic Logo is also labeled European Health Organization Health Claim regulation EU432 / 2012, won the award The Best Luxury Olive Oil In Cyprus from the Luxury Lifestyle Awards In New York, the gold award at the Aristoleo High Phenolic Awards 2020, at the London International Olive Oil Competition won the Silver Quality Award, at the Olympic Awards Silver in the Health & Nutritious category and finally at the Dubai Olive Oil Competition won the gold award at The Best Organic. Olio Zo Bio EVOO is now one of the best organic olive oils in the world, being at the forefront of the world's first organic olive oil chain in Montpelier, France www.bestoliveoilsorganic.com
IB: What is the total investment required?
AA: Definitely to proceed with a unique luxury concept the investment doubles, not to say triples from an ordinary one.
IB: There is a shift today in organic products. Would you say it is a competitive sector?
AA: There is a shift in organic products today as people now, because of the outbreak of incurable diseases, choose to consume organic products that are free of harmful substances and chemicals. It is a highly competitive sector, according to Nielsen's "We are what we eat" research on healthy eating worldwide, which states that natural products with beneficial ingredients are increasingly acceptable, especially in Europe, where in recent years there has been a very sharp increase.
IB: What are your plans for the future?
AA: Following the developments around health and quality of life issues, the European Union will proceed with the implementation of a unique nutrition labeling system on products where the consumer will know exactly what he is putting in his body. According to scientific research, the consumption of non-natural and organic foods is associated with high mortality rates.
Having the perception that Hippocrates had "Let your food be your medicine and your food be your medicine" we will try through this brand to include other products with equally excellent nutritional properties such as organic honey and organic cosmetics.