Interview with Lina Jegorova, Founder and Owner of WeddingWorld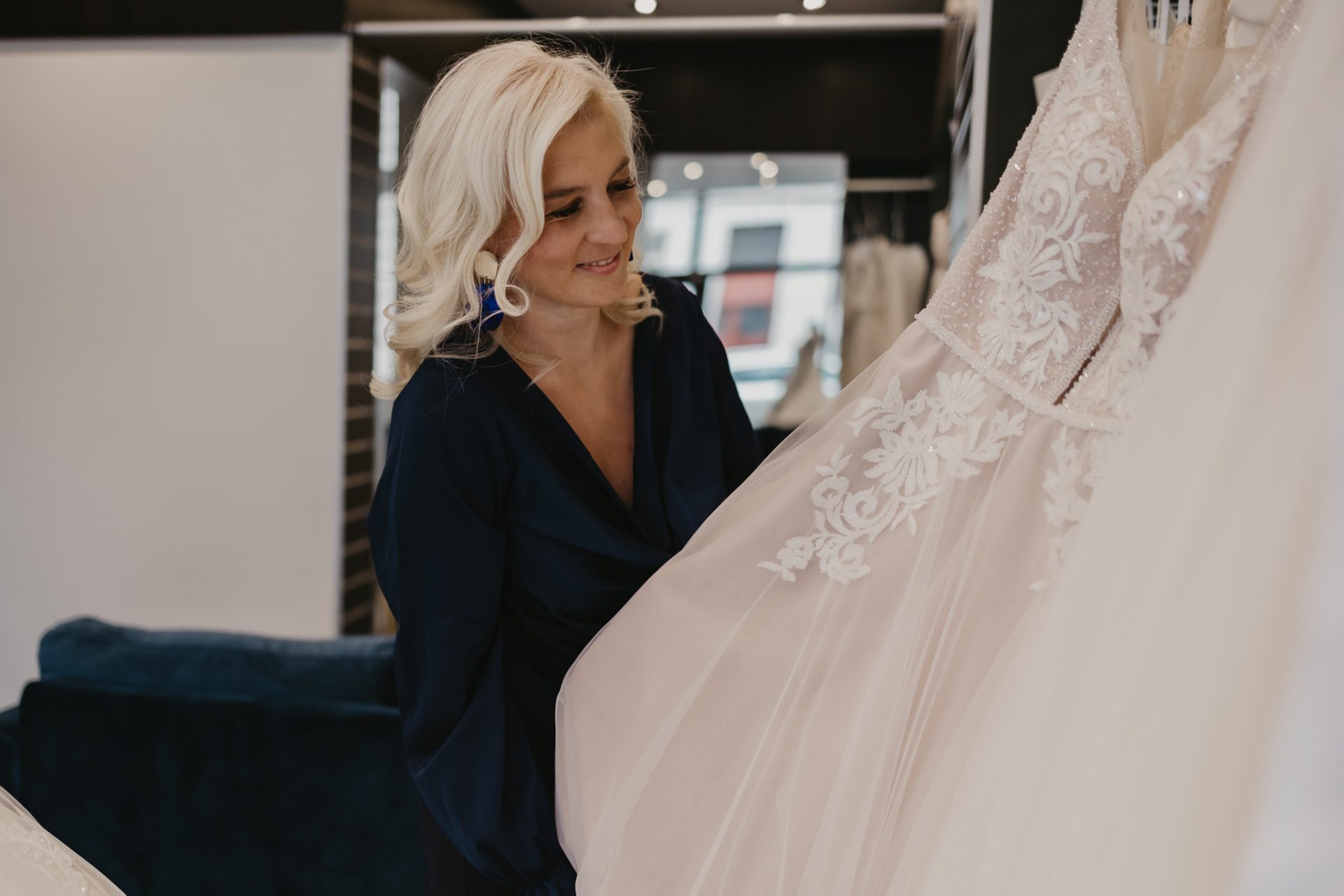 The goal at WeddingWorld is to provide complete client satisfaction, personalization and to meet all the needs and desires of their brides. This is why WeddingWorld is this year's winner of Luxury Lifestyle Awards in the category of Best Luxury Bridal Shop in Copenhagen, Denmark. We spoke with Lina Jegorova, Founder, and owner of WeddingWorld about her company's journey and the successes that have allowed her to be recognized as one of the best in the wedding industry.   
Luxury Lifestyle Awards: Please, give us an introduction about yourself. What was your position before you founded WeddingWorld? 
Lina Jegorova: I always knew that I wanted to be an entrepreneur. Initially, I was in the construction industry and worked with business distribution, which I thoroughly enjoyed. While I was planning my own wedding however, I could not source beautiful wedding items and accessories here in Copenhagen. I then quickly realized there was a niche market for brides here and that is when WeddingWorld was born. 
LLA: Tell us about your journey as founder of the company from when you started it up until now? 
Lina Jegorova: It has been a magical journey thus far with many life lessons learnt that I am grateful for. Overcoming challenging times such as COVID and the domino effect the lockdowns had on the wedding industry which everyone knows was immensely difficult, however that did not stop us from constantly improving our products and making sure that we are better than our competitors. When the world stops, you must keep on finding solutions to keep your business going and so we worked hard to keep the standards the same, no matter what we were going through economically.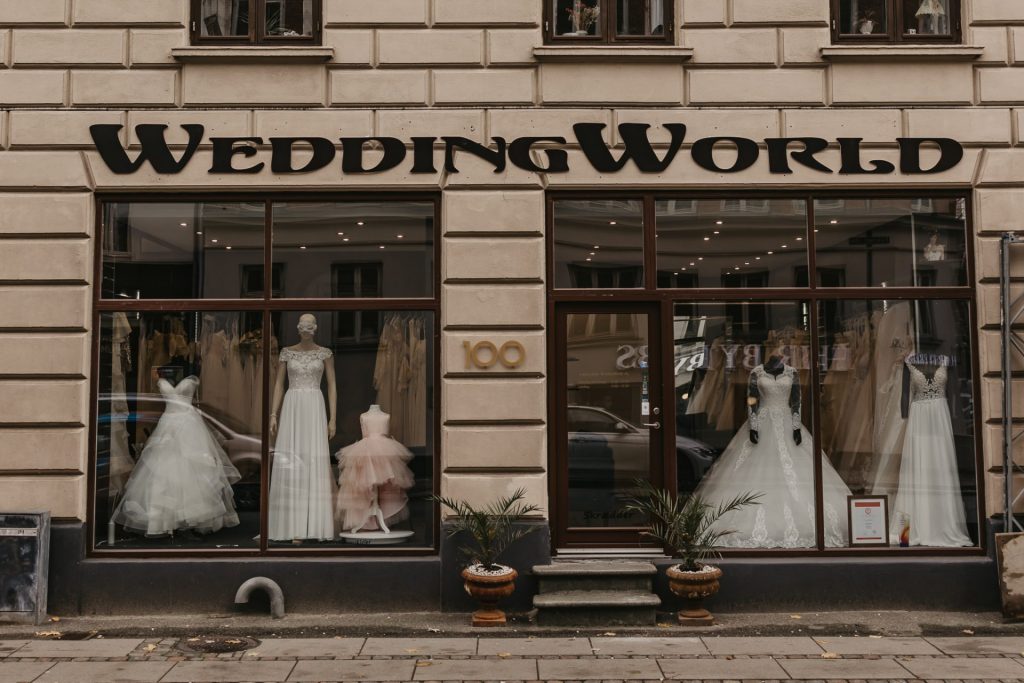 LLA: What sectors of the bridal market did you explore before deciding on being based in Copenhagen, Denmark? 
Lina Jegorova: I always knew that I would start a bridal business here in Copenhagen as that is where the need for luxury bridal accessories was. It was a no brainer for me. 
LLA: How would you describe the wedding industry in Denmark before WeddingWorld and do you think that you've transformed the industry with your input? 
Lina Jegorova: Before WeddingWorld, brides, including myself did not have many bridal shops to choose from. In fact, I own the most extensive bridal stores here now. Brides had to travel to other countries or order accessories online before the launch of WeddingWorld, so I would say that myself and my team have certainly transformed the industry with our input and now brides are spoilt for choice. Brides come to me, and I do the rest to ensure that they have the most magical experience before and on their wedding day.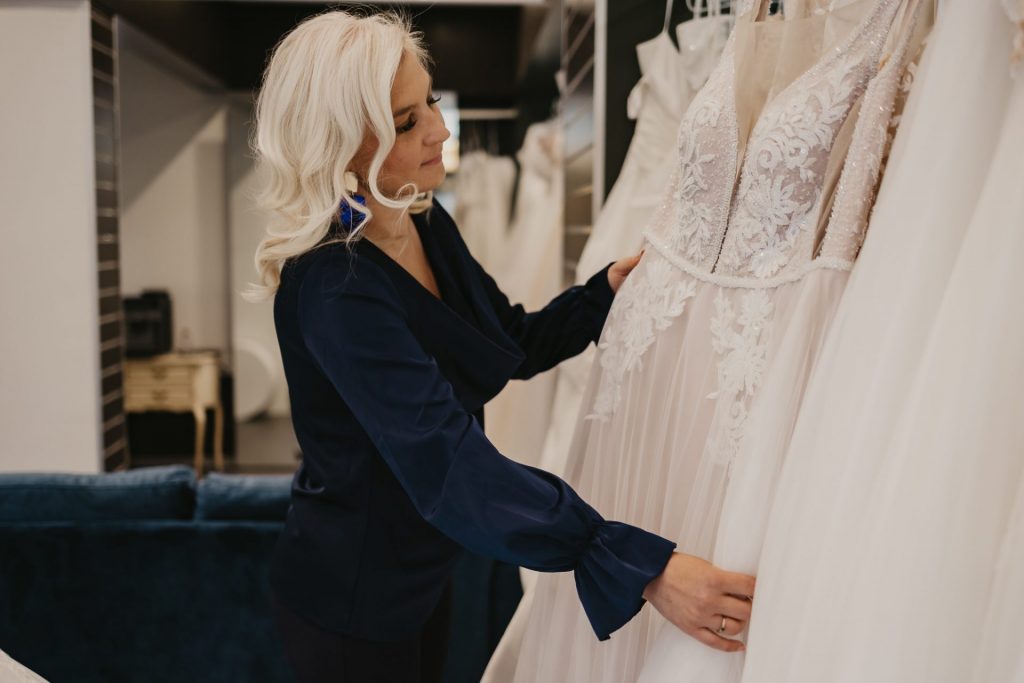 LLA: Please tell us how you conceptualize WeddingWorld? 
Lina Jegorova: WeddingWorld was a small dream of mine which has taken off positively in the wedding market in Copenhagen today. We started small and continuously grew as the months went buy by ensuring our service and items were of the utmost quality. 
LLA: Who or what was your inspiration behind WeddingWorld? 
Lina Jegorova: My need for wedding attire during my own personal wedding experience, inspired me. I like to follow European trends which inspires me when I order or have my wedding accessories made. The brides and their support are the main reason I continue to love what I do. 
LLA: How do you accomplish such a high-ranking level of service at WeddingWorld?  
Lina Jegorova: We ensure that our standards are of the best quality and completely personalized from the minute a bride arrives in store. Brides can choose champagne or special coffee that we order from around the world. They can choose their own personalized musical playlist so that when they are trying on dresses and accessories, they have fun with their friends and family simultaneously. It becomes a personalized event and brides have their own room during this experience so that it is private and comfortable. It is an experience and memorable event. 
LLA: What alterations and advancements in the wedding market have you witnessed in recent years? 
Lina Jegorova: As the years have gone by, fashion trends have changed immensely, and people seem to be simplifying their weddings in terms of wedding decorations and outfits. Long gone are the days where most brides want a big white dress. Nowadays everyone has their own personalized style, and we make sure that we are equipped to be of service to absolutely anyone with their own unique taste. It is imperative for us to be able to assist any individual on any walk of life. Some brides want to wear white whereas others like maroon or black, so we can assist anyone. 
LLA: What projections do you see for the company's development, and do you have any exciting plans set out for the future?  
Lina Jegorova: Our motto is "Go with the flow." As we continue to improve our services ensuring that we are better than our competitors due to the personalized experience we offer our brides, we are excited for the future. We always stay updated with the trends in the industry and we look forward to expanding to the rest of Denmark at some stage.  
LLA: Lastly, how do you feel about winning a Luxury Lifestyle Award in the category of Best Luxury Bridal Shop in Copenhagen, Denmark? 
Lina Jegorova: The feeling is absolutely incredible, and I believe that my hard-working team truly deserves this recognition. We are honored and excited for 2022 as we continue to grow.