IDEA International Design is Recognized by Luxury Lifestyle Awards Experts as One of the Best Interior Design Studios in Bulgaria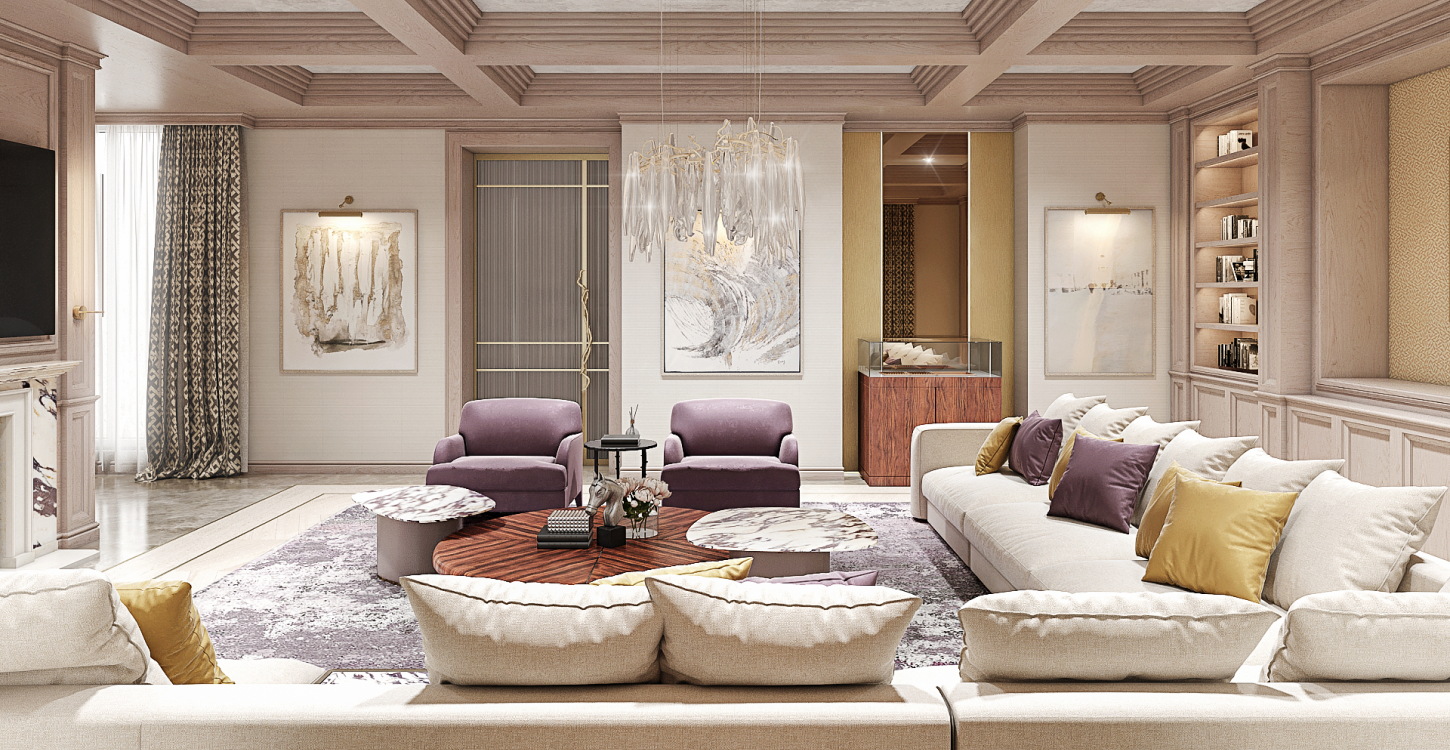 Creating exquisite interiors for happy lives and successful businesses that retain their elegance and withstand the test of time is the main feature of IDEA International Design throughout their projects. Combining years of experience and passion, the team has built a stunning portfolio and achieved international recognition and an impeccable reputation among clients and professionals. These factors created the ideal basis for the Luxury Lifestyle Awards judging panel to recognize IDEA International Design as a winner in the category of Best Luxury Interior Design Studio in Bulgaria 2021.
IDEA International Design was founded in 2002 by Alex Kovatchev, who has been working closely with his team for almost two decades, creating outstanding interiors for residential and commercial spaces, hotels, restaurants, yachts, aircraft, etc. Alex's projects have been successfully realised around the globe, and they are all defined by a sophisticated combination of a distinctive style, character, functionality, high-tech solutions, and the handcraft of highly skilled artisans.
Working on carefully crafted interior design projects, Alex and his team strive to create spaces that will stand the test of time without losing their original luster and relevance. Starting first and foremost from the individual characteristics and interests of the client, IDEA brings them to life, combining a deep understanding of design with a philosophy of luxury. Clients of the studio enjoy a smooth and stress-free process of implementation of the project, as IDEA fully manages all of the stages of the completion process. With extensive experience in various aspects of the industry, the studio is constantly searching for new solutions and discovering the unknown.
"On behalf of the IDEA International Design team, I would like to express my excitement and gratitude to the experts of Luxury Lifestyle Awards for the recognition of our studio's achievements and its selection as one of the top studios in the country. For us, this victory means that our chosen path of innovation and creativity not only brings great satisfaction to our dear clients, but also contributes to the development of the industry," said Alex Kovatchev.
The IDEA International Design team includes units of qualified engineers, architects, suppliers, installers, and project managers who have the competence to implement interior design projects without wasting time and material resources.