Herzfeldhaus: Traditions of Luxury that Head into the Future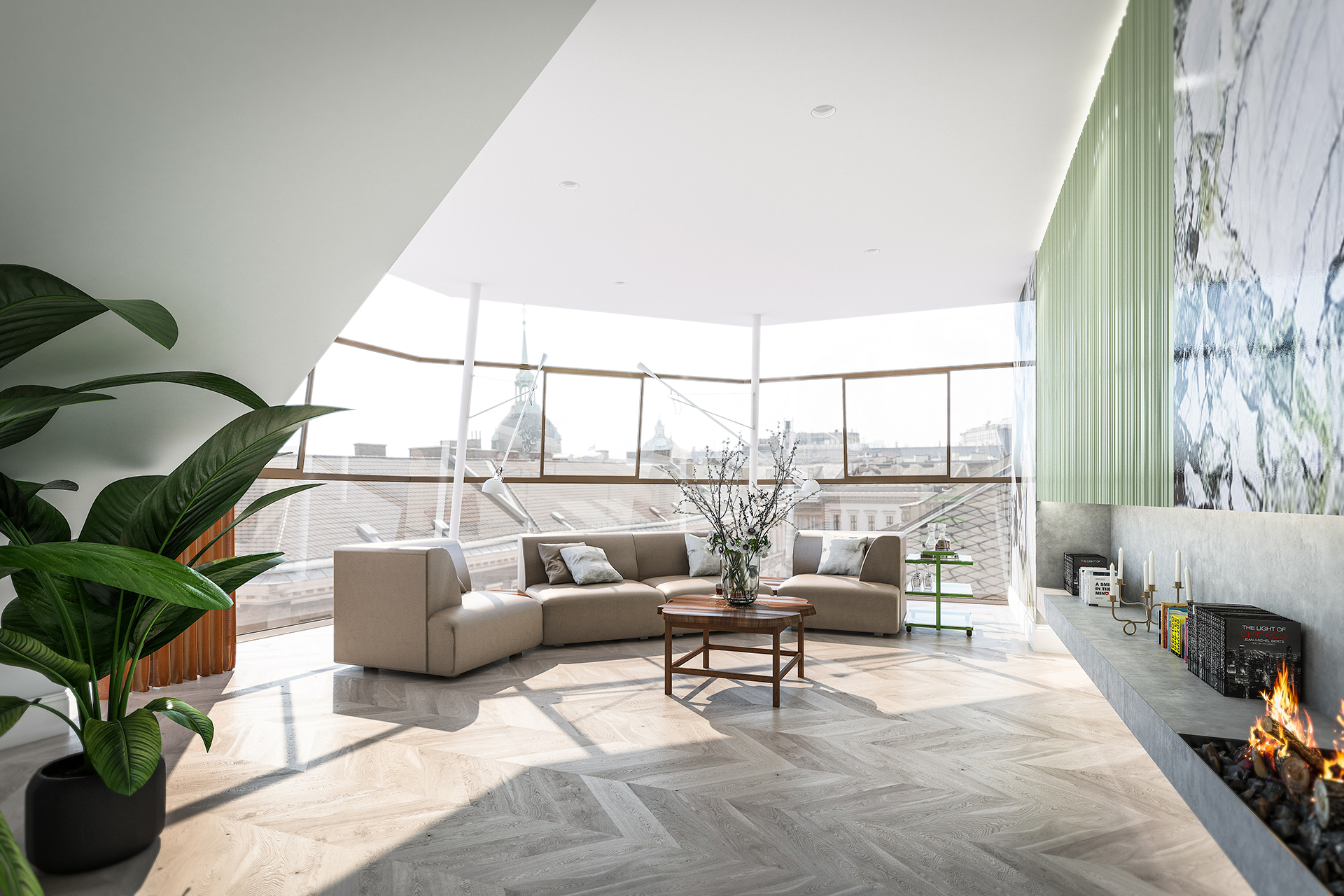 One of the most livable cities in the world, Vienna offers a wide set of unique experiences. The great enjoyment of living here brings the opportunity to be surrounded by a fascinating mixture of strong cultural background, wonderful ancient and ultramodern architecture, a healthy and harmonious lifestyle, and a cosmopolitan mindset. Here, surrounded by majestic monuments of classical European architecture and streets named after the great German philosophers, there is a building that elegantly emphasizes and complements the sublime architectural style of the ancient city's heart. Welcome to Herzfeldhaus, this year's winner of Luxury Lifestyle Awards in the category of The Best Luxury Real Estate in Vienna, Austria.
The gorgeous building of Herzfeldhaus was constructed in 1869, according to the project of Carl Titz. It was located by the city wall and originally served as the residence of wealthy businessman Carl Herzfeld. The magnificent and inspiring building became a part of powerful classical architecture that formed Vienna's recognizable look.
Recently Herzfeldhaus was revitalized, and the key idea of the renovation was to respect and preserve its historically valuable structure, as well as to equip it with modern high-quality materials and ensure the highest standards of individuality and comfort. Today, Herzfeldhaus offers a contemporary version of the classical style of the late 19th century with all the amenities for upscale living. The building features 13 luxury apartments from 52 to 260 square meters and 3 penthouse apartments from 246 to 354 square meters and ceiling height up to 3.8 meters.
"On behalf of the entire team of Herzfeldhaus, I would like to state that we are honored to be the winners of Luxury Lifestyle Awards, and we are proud to embody the most valuable and significant features of our favorite city in the noble and creative character of our apartments," said Gottfried Layr, Senior Advisor.
Vienna is proud of its original wine-making traditions. Herzfeldhaus offers a wonderful opportunity to immerse yourself in the atmosphere of local winemaking and taste the amazing wines of Vienna in the renovated large vaulted cellar. The magnificent wine flavors and exquisite cellar atmosphere create ideal conditions to experience the complexity of wine-making.