Henslow Gardens Wins Top Award for Providing Luxury Countryside Living in South East England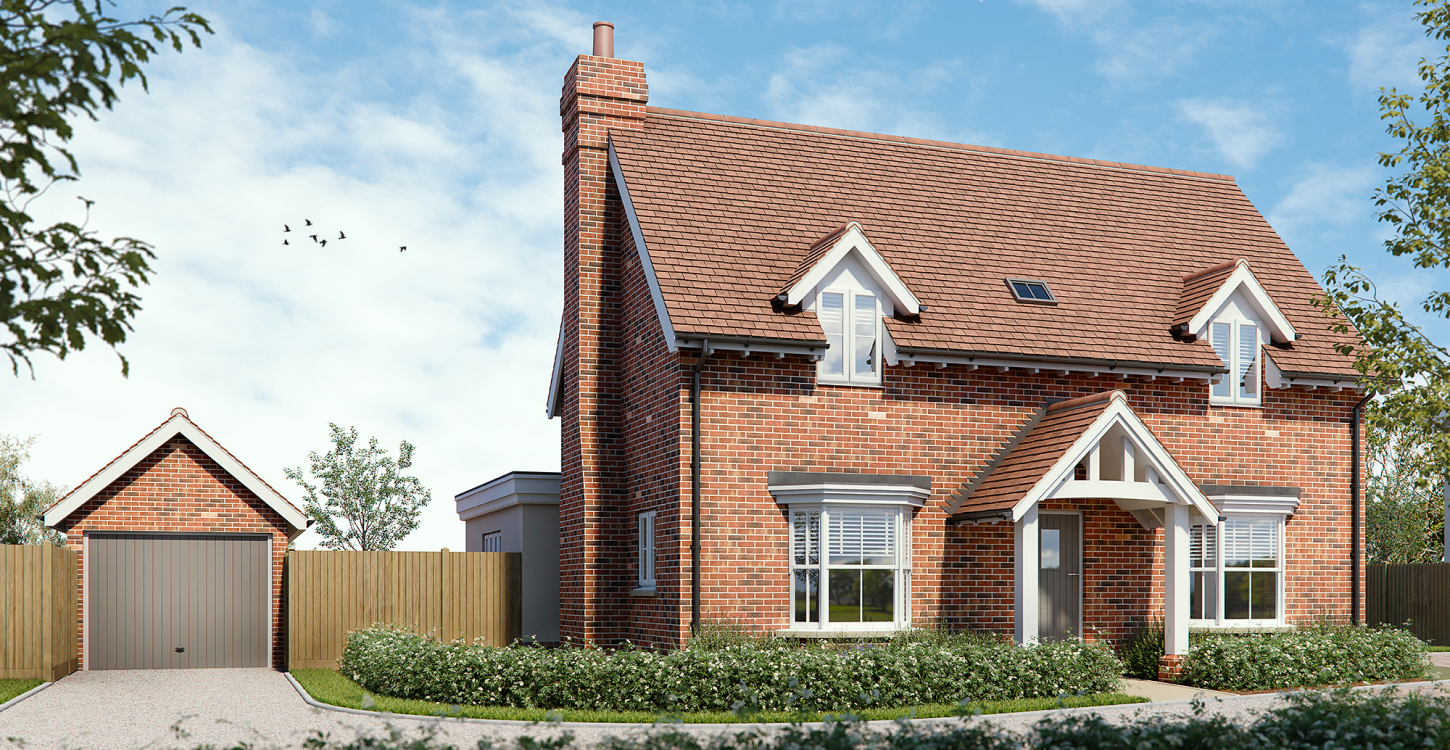 Luxury Lifestyle Awards would like to send hearty congratulations to all at Granville  for their deserved win of the title Best Luxury Residential Development in South East England for 2021. This prestigious award has been given in worthy recognition of the Henslow Gardens development, in Suffolk, which provides an elegant and very modern interpretation of classic rural nesting.
Henslow Gardens is a collection of just six detached properties that seek to offer the finest experience of luxury countryside living. Set in the picturesque rural Hitcham in the south east of England, this close-knit village is the ideal location for property seekers looking for a combination of tranquility and functionality.
The spacious Henslow Gardens properties boast four or five bedrooms each, ensuring comfortable family living complemented by traditional styling, contemporary finishes and the highest levels of modern craftsmanship. Additionally, each home has its own private garages, neatly landscaped garden plots and generous recreational space for the whole family to enjoy and relax together.
With this exclusive offering, the team at Granville seek to attract established households, new families wanting to make a life-long investment and/ or retired couples whose main priority is a peaceful and spacious environment to enjoy their golden years.
Understanding that each buyer will have their unique preferences for design and décor, the developers provide purchasers the option to personalize their new home. This includes selection of kitchen units and tiling for the first floor bathroom and en-suite. These choices are offered from plan.
The houses have been thoughtfully arranged along their own private driveway, guaranteeing each family the privacy they desire while leaving some opportunity for friendly neighbourly relations.
On receiving news of their success from Luxury Lifestyle Awards, Matthew Firth, the CEO of Granville expressed great excitement and pride. "We spent several years working on Henslow Gardens — it has been a real labour, but certainly of much love. The response to it has been overwhelming, much more than we ever anticipated, and this award from Luxury Lifestyle Awards is the cherry on top," said Firth.
Granville, which is a part of the Granville Group, has over 40 years of experience in developing outstanding properties. The team of property professionals have expertise and in-depth knowledge of what it takes to deliver quality housing solutions. At present, all of Henslow Gardens' six homes have been reserved, which is a true testament of their skill.