Escape on a Holiday where the Luxury Atmosphere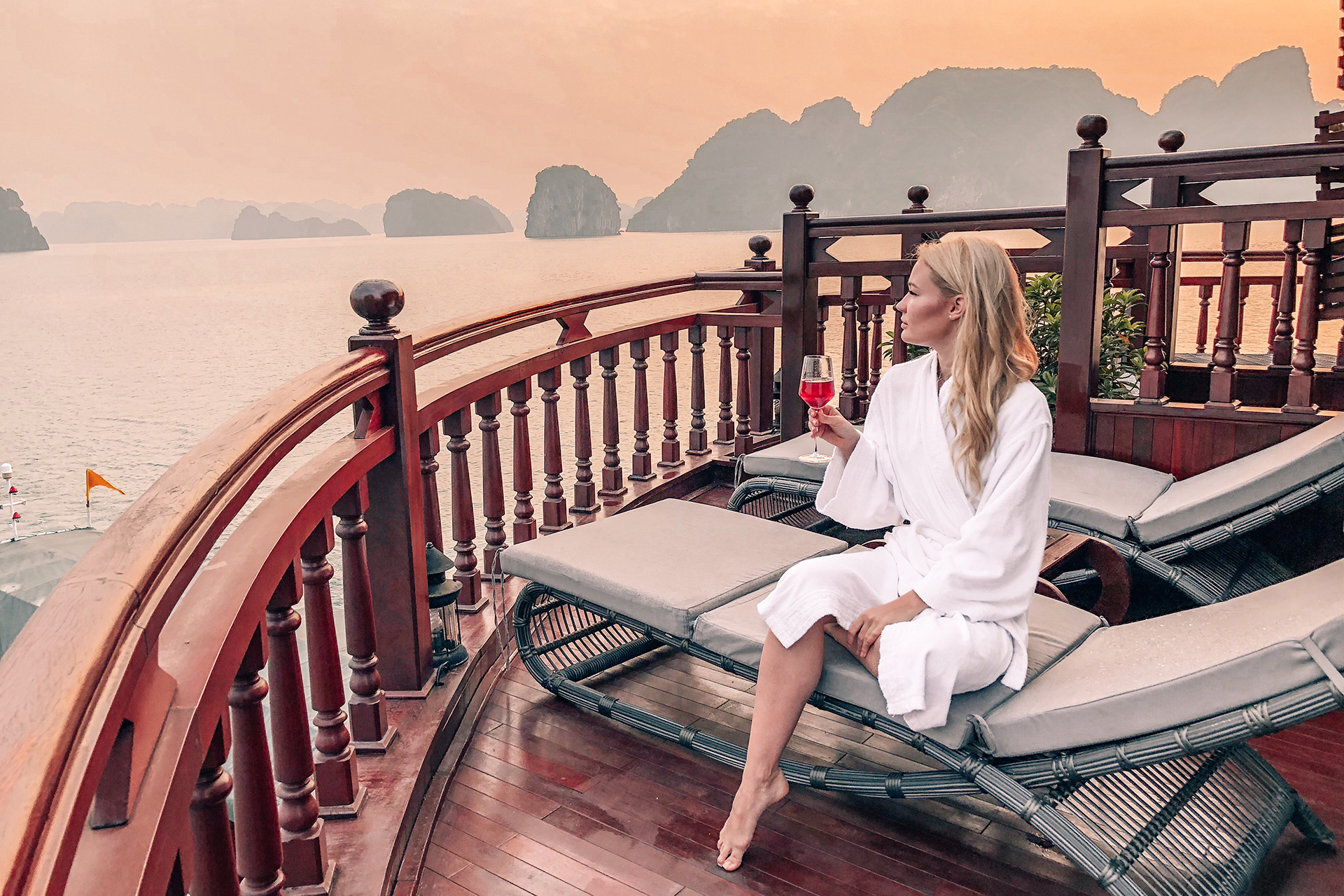 Style and sophistication are located in every centimeter. Such a vacation was created for connoisseurs of true luxury and beauty around. Emperor Cruises is the first-ever exclusive all-inclusive Vietnamese cruise experience, a world where everything is included in the price. Emperor Cruises became the winner of Luxury Lifestyle Awards in the category of ­the Best Luxury Cruises in Vietnam. The award is a great encouragement to all members of the Emperor Cruises Company to raise the bar, deliver authentic and unique experiences, and encourage us to invest more in luxury cruising across Vietnam.
Luxury Lifestyle Awards is a global award to select, recognize, celebrate and promote the best luxury goods and services all over the world. The goal of the company is to provide people with the best of luxury. LLA has evaluated more than 10 000 various goods and services in 400 categories from 60 countries. The company analyzed the results to give you a TOP list of the best of the best in the world. Such world-renowned brands as Chanel, Dom Perignon, Tiffany&Co., Ferrari, Rolls-Royce, and Hilton were proudly named winners. The victory brings companies status and recognition, global promotion and development of an entirely new market of customers.
Emperor Cruises promises an extraordinary all-inclusive experience. Emperor Cruises is a new joint venture business between a luxury travel expert in Hanoi and a cruise expert in Halong Bay, creating the first luxury cruise operator offering luxury experiential travel in Nha Trang Bay and Halong Bay. Serving 5000 satisfied guests per year in both Nha Trang Bay and Bai Tu Long Bay, Emperor Cruises has a fleet of two cruise ships and offers daily departures for day and sunset cruises in Nha Trang Bay and overnight options in Bai Tu Long Bay. Emperor Cruises and its stylish interiors are inspired by original designs dating from the 1930s. Each suite has a specific design with a story to tell, maximizing comfort and the use of daylight. This traveling is suitable for seasoned leisure travelers, luxury adventurers, honeymooners, nature lovers, active travelers, photographers, groups of friends, VIPs and celebrities.
Emperor Cruises has pioneered the concept of «all-inclusive luxury cruising experiences» by aiming for sustainable tourism development with minimal impact on the natural resources, respect for local culture, and a focus on providing enhanced experiences for travelers.
The company has already received several prestigious awards over the years, such as The Guide Awards and from Trip Advisor. Emperor Cruises is a member of the Lux Group which owns Luxury Travel and Heritage Cruises, an award-winning Asian travel and hospitality group with more than 20 years delivering unique experiences. The main thing is the happy face of a vacationer! Boutique Cruise for special pleasure.