Domina Coral Bay – Prestige: Premium Luxury Resort Living in Egypt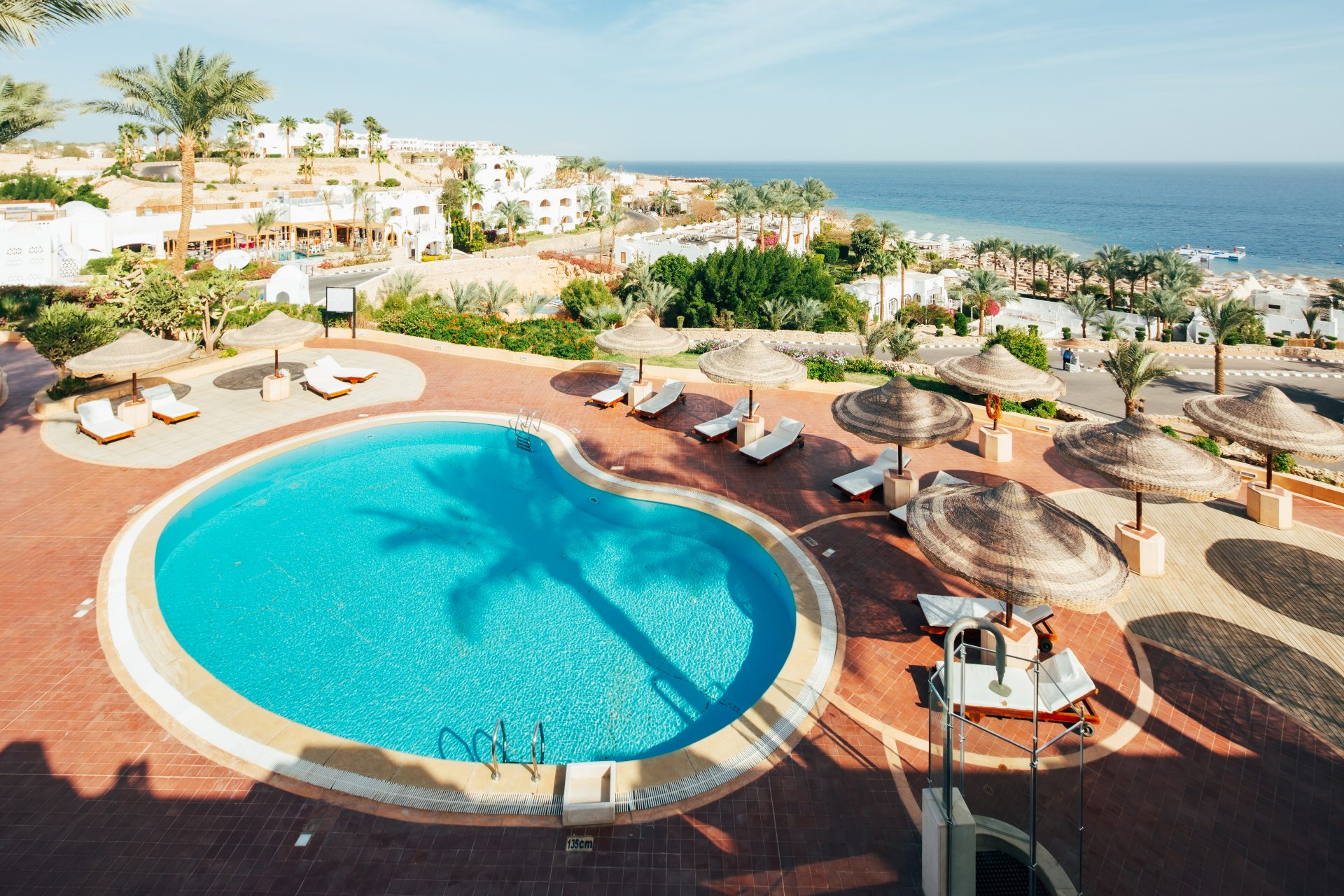 Nestling on the shores of the magical Red Sea in Sharm El Sheikh, Egypt, Domina Coral Bay Hotel, Resort, Spa & Casino is one of the largest luxury resorts in the Middle East. With its eight five-star hotels offering an exceptional variety of quality facilities and a commitment to the best of personal service the resort has developed an impressive reputation as the ultimate get-away-from-it-all place to escape the stresses of modern life. The experts at Luxury Lifestyle Awards have particularly decided to recognise the Domina Coral Bay – Prestige and have chosen it as a winner in the categories of Best Luxury Beachfront Hotel and Best Luxury Spa Hotel in Sharm El Sheikh, Egypt 2021.
The eight five-star hotels that make up this far-reaching, luxury resort each have their own special identity and character and between them they have the capacity for 4,500 guests. The resort is set over a large, beautiful bay with welcoming its sandy beach with space to relax and soak up the sun on comfortable sunbeds as well as an Italian restaurant and sushi bar.
There are myriad other dining opportunities with three a la carte and four buffet restaurants, each one dedicated to a different hotel, and four beach restaurants. For refreshment, there are 13 bars across the resort, beside the pools, beachside and indoors serving a range of drinks including coffee, fruit juices and cocktails, some also with live music and entertainment.
The spacious and comfortable rooms at Domina Coral Bay – Prestige are furnished in Moorish style with large four-poster beds and private verandahs for al fresco relaxation. The en suit bathrooms include a Jacuzzi bathtub or shower, hairdryer, bathrobe, slippers and complimentary toiletries. Deluxe rooms come with sea or internal pool views.
The raft of amenities on offer is completed with the Elisir Thalasso & Spa which is set on the rocky clifftops overlooking the sea. Designed for the ultimate in relaxation it offers a wide range of treatments and massages, including customised programs set out over three to five days. Treatments use all-natural products to help achieve that healthy balance of mind, body and spirit.
"We are absolutely delighted to have been selected by the panel of experts at Luxury Lifestyle Awards as the winner of two awards for Best Luxury Beachfront Hotel and Best Luxury Spa Hotel in Sharm El Sheikh, Egypt 2021. It is satisfying for our whole team to have our efforts recognised and rewarded in this way," Michael Wieser, General Manager, Domina Coral Bay Resort, Diving, Thalasso & Spa.
Find out more about  Domina Coral Bay – Prestige and connect with them directly via their website.