Delicate culture of pleasure in Vietnam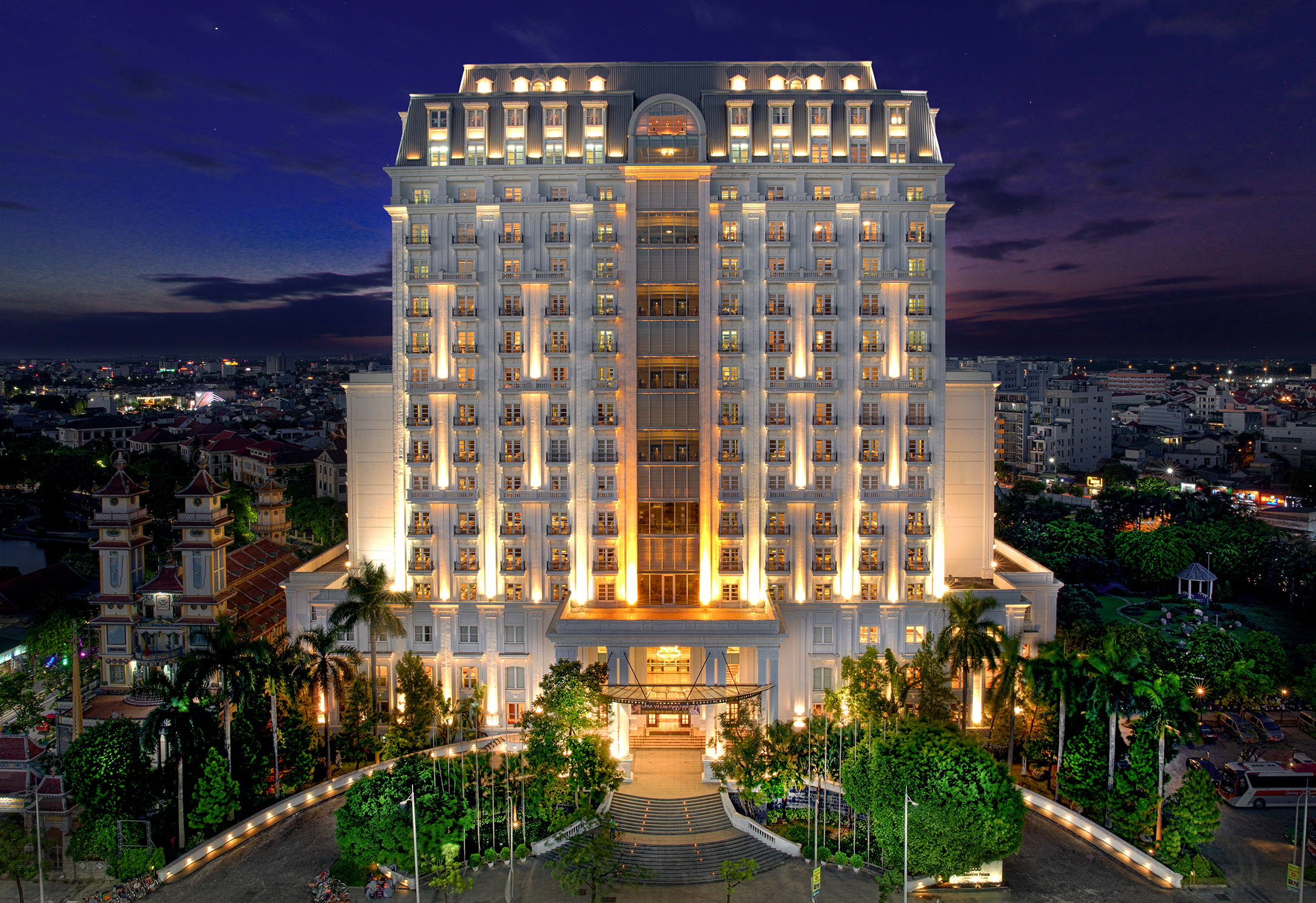 Are you tired of the noise and endless vanity? It seems that you should think about a comfortable rest, where there is no place for telephone, nervous state and problems. This place where you can feel like a different person, relax your soul, enjoy good service and feel the nature. Indochine Palace became the winner of Luxury Lifestyle Awards in the category of Luxury Hotel in Vietnam.
Luxury Lifestyle Awards is a global award selecting, recognizing, celebrating and promoting the best luxury goods and services all over the world. The goal of the company is to connect people with the best of luxury. LLA has evaluated more than 10 000 various goods and services in 400 categories from 60 countries and analyzed the results to give you a TOP list of the best of the best in the world. Such world-renowned brands as Chanel, Dom Perignon, Tiffany&Co., Ferrari, Rolls-Royce, and Hilton were proudly named winners. The victory brings companies status and recognition, global promotion and exposure to an entirely new market of customers.
The hotel is located in the cozy city of Hue. Hue, an ancient royal city replete in history and ancient culture, has two UNESCO listed World Heritage Sites, Historical Monuments and the Royal Court Music. Visitors will discover many more cultural and historical attractions which make Hue a must-visit, must-see destination.
Indochine Palace has set an outstanding landmark in Hue with new standards of excellence. This world-class hotel is designed to appeal to the affluent, up-market leisure and business travellers with excellent facilities offering for meetings, incentives, conferences, and exhibitions.
You can find uniqueness in the whole hotel. There are luxuriously appointed rooms, new generation open bathroom concept, exclusive cosmetics and toiletries, exclusive graphics on every item in the room.
One of the key points of the hotel is the spa. Le Spa has been created to enhance your health and well-being by embracing the powerful healing qualities of nature. Le Spa uses the tropical Vietnamese fresh fruits and vegetables; these are hand- selected from the local market in the early morning for natural facial and body treatments. When designing your own by choosing a combination of our treatments, you will emerge from the Spa Packages relaxed and rejuvenated.
You will have a charge of forces for several months ahead after resting in this hotel. One day you should try it to want more.