BUWOG Group GmbH awarded with Luxury Lifestyle Award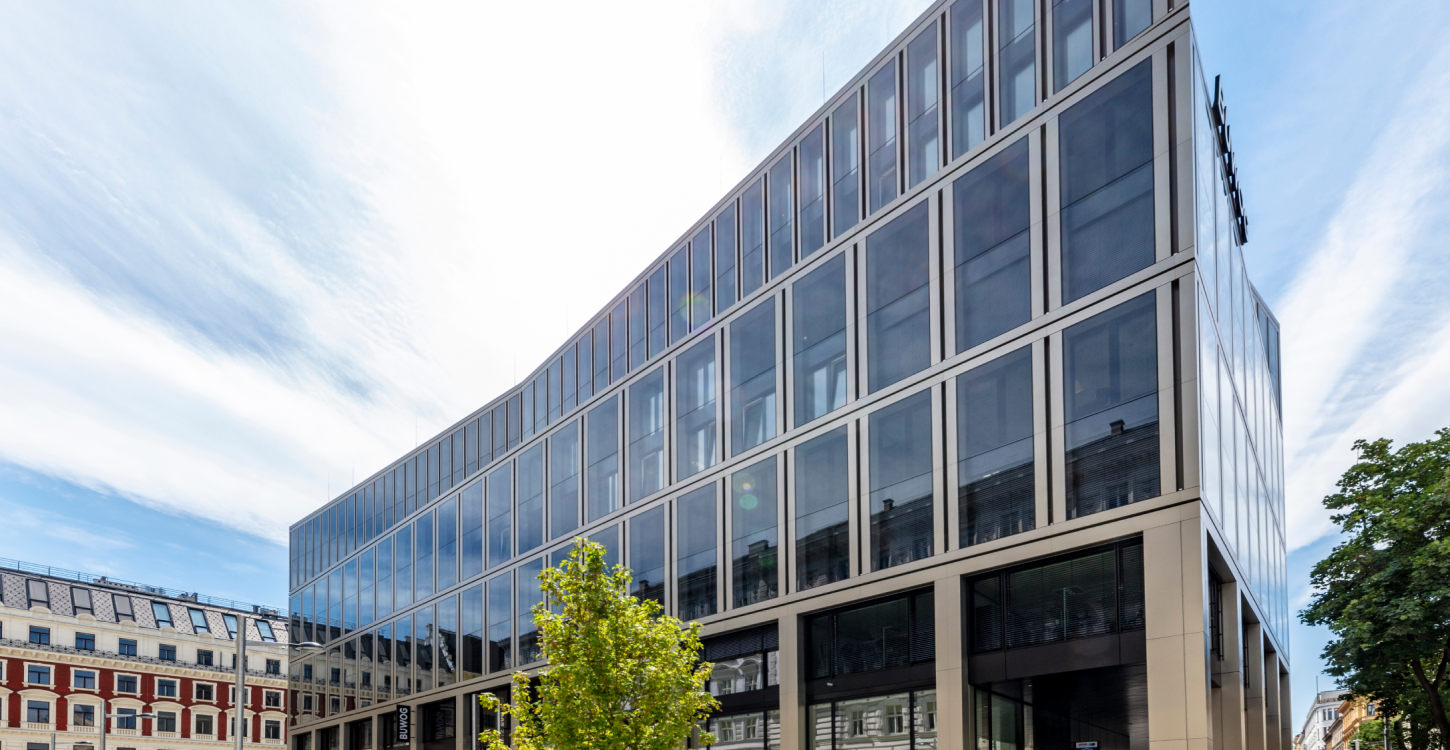 With 70 years of expertise under its belt, BUWOG Group GmbH (BUWOG) – Austria's leading full-service provider in the residential property market – shows no signs of slowing down. Recently, Luxury Lifestyle Awards recognized this prominent property manager with top honors in three tightly contested categories, namely: Best Luxury Real Estate Developer in Austria, Best Luxury Residential Development for 'Kennedy Garden' in Austria and Best Luxury Residential Renovation Project for 'Inside XIX' in Austria. 
BUWOG – a subsidiary of Vonovia SE, Europe's foremost residential company – has a property portfolio of approximately 22,150 units and its development pipeline in Vienna includes approximately 6,027 units. As such, BUWOG is responsible for roughly 2.1 million sqm of floor area across Austria, making it the leading full-service company in the Austrian residential market. Taking these impressive numbers into consideration, it is of little surprise that Luxury Lifestyle Awards selected BUWOG as Best Luxury Real Estate Developer in Austria. 
BUWOG stands out from its peers for several reasons, including its full-service offering that ensures the agency can provide clients a comprehensive package. In addition, BUWOG provides luxury residential development expertise, for which Luxury Lifestyle Awards crowned it with two awards: for Kennedy Garden, and for Inside XIX. 
Kennedy Garden is a project that BUWOG is building just a few minutes' walk away from Kennedy Bridge in Vienna's 14th district. In the midst of six individually designed architectural components, there will be an extensive green garden area, representing the inspiration for the second part of the development's name. Kennedy Garden promises to provide both young and old residents an inviting haven of peace and abundant tranquility that will be a welcome retreat from the hustle and bustle of the urban Viennese life surrounding it. 
Kennedy Garden has been designed to be an impressive, one-of-a-kind living experience. It will comprise 512 condominiums of sizes 40 sqm to 180 sqm. These rentals (each of which will have 2, 3 or 4 bedrooms) will be available through both private financing and under the Vienna Housing Initiative. Construction began in 2020 and is set to be completed in December 2022.  
Inside XIX, located at Gatterburggasse 12 in Vienna's 19th district, is the perfect symbiosis of traditional architectural heritage and the highest standards of contemporary living. In addition to the ongoing restoration of the pre-war building's exterior (the building was constructed in 1893), 15 apartments are being built. Another 101 apartments are being built in the adjacent building. 
Through Inside XIX, BUWOG aims to provide attractive urban residences that alleviate the demand for living options in sought-after locales of the Austrian capital. It is anticipated that Inside XIX will be ready for occupation from October 2022.  
Commenting on the three awards for BUWOG, Andreas Holler, managing director of BUWOG Group GmbH, said: "We are very pleased to receive this international recognition from Luxury Lifestyle Awards. This confirms our daily work and motivates us for future projects. Please accept our sincere thanks and appreciation."