BoСoncept Presents Highlights from AW20 Accessories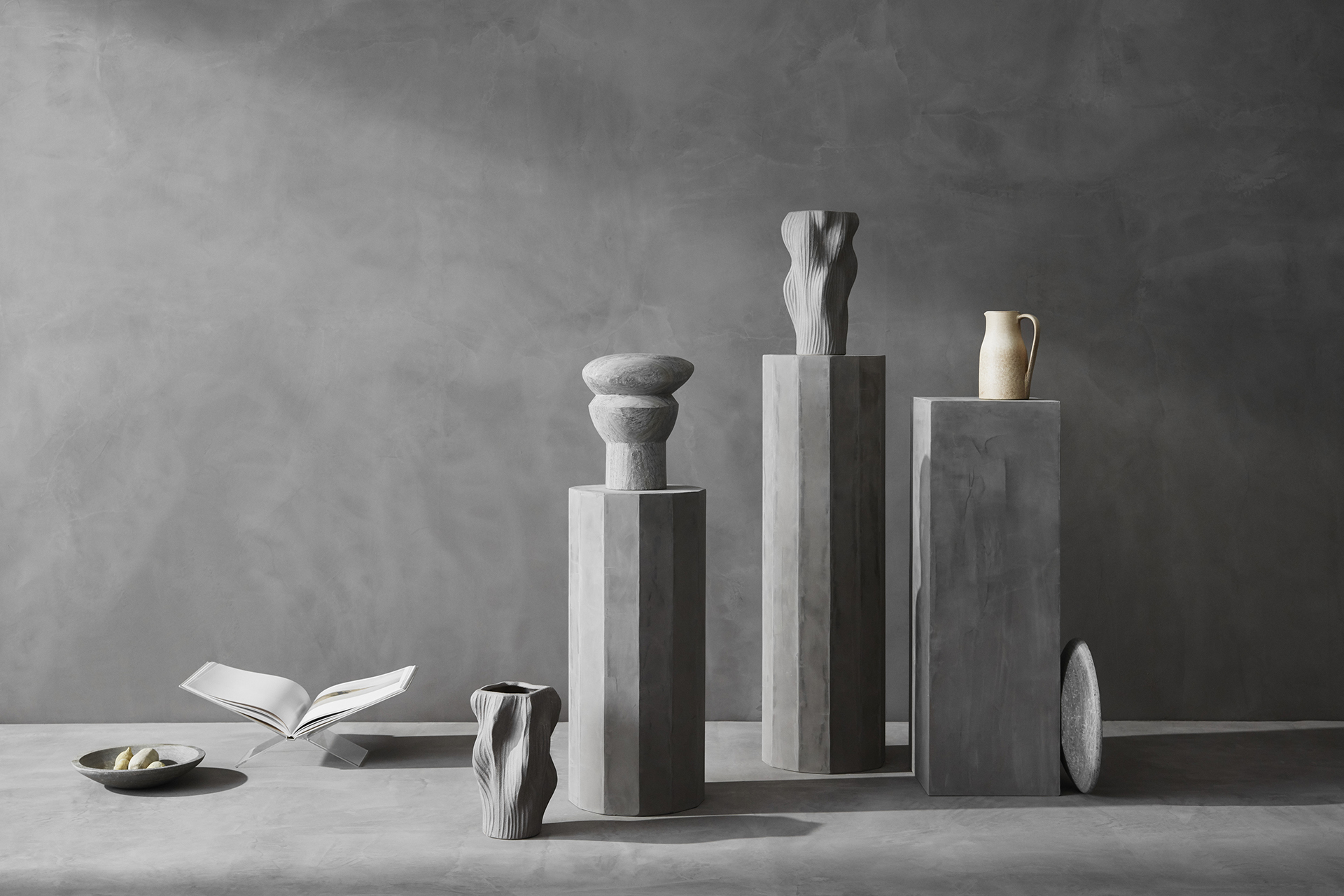 BoConcept prides itself on handing the customer everything to complete a personal and stylish space. The brand's vast accessories collection includes lighting, ceramics, soft furnishings, mirrors, rugs, small furniture and more.
Expose collection in new satin finish
Last year, the Expose collection married two trends: artistic and whimsical forms; and monochrome black. The popular collection includes sculptures, pedestal tray, dish and stool/side table are cast in aluminium. This season, BoConcept adds the option of a silky satin hue to the popular stool and dish designs.
Aerial lamp collection
BoConcept's lamp collection is filled with designs from the likes of Imola chair designer, Henrik Pedersen, Karim Rashid and Danish lighting legend, Benny Fradsen. The veteran designer has this season collaborated with BoConcept again to launch the Aerial lamp collection. The collection comprises metal floor, pendant, wall and table lamps, available in on-trend matt black and satin. The look evokes a sense of simplicity, characterized by minimal lines, slim pipework and small shades.
Hand-carved accessories
Following the consumer's demand for artisanal touches (See press release, "Styling for Sanctuary") BoConcept releases design painstakingly hand-carved from single pieces of slate. The process is time-consuming and means no two pieces are the same. Designs include the Burly vase, Carve sculpture and Basin dish, the latter available in two sizes. All designs arrives in their natural grey.
The direction continues with new hand-finished glass Rainfall vase in grey; and updates to the brand's popular Water Ripple vases, now in grey ceramic.
Handmade Indian rugs
BoConcept's entire rug collection is designed in Denmark and handmade in India by one manufacturing partner. The collaboration helps to keep a generations-old craft alive and imbues every design with centuries or artistry and cultural heritage. The partner has been crafting rugs for three generations, handling everything from sorting, spinning and dyeing the raw wool; to weaving, binding and finishing the final design. Their weaving specialities include tufting, pitloom and kilim.
This season the partnership produces many new designs in various sizes and shapes. A highlight is the Whirlwind rug, made from wool, leather and Tencel. Tencel is a sustainable fabric now used in all viscose-based BoConcept designs. The look is rich, abstract yet natural, where browns and creamy hues come alive with a subtle sheen.