Benihana at Avani Atrium – Upscale Japanese style Dining Experience in the Heart of Bangkok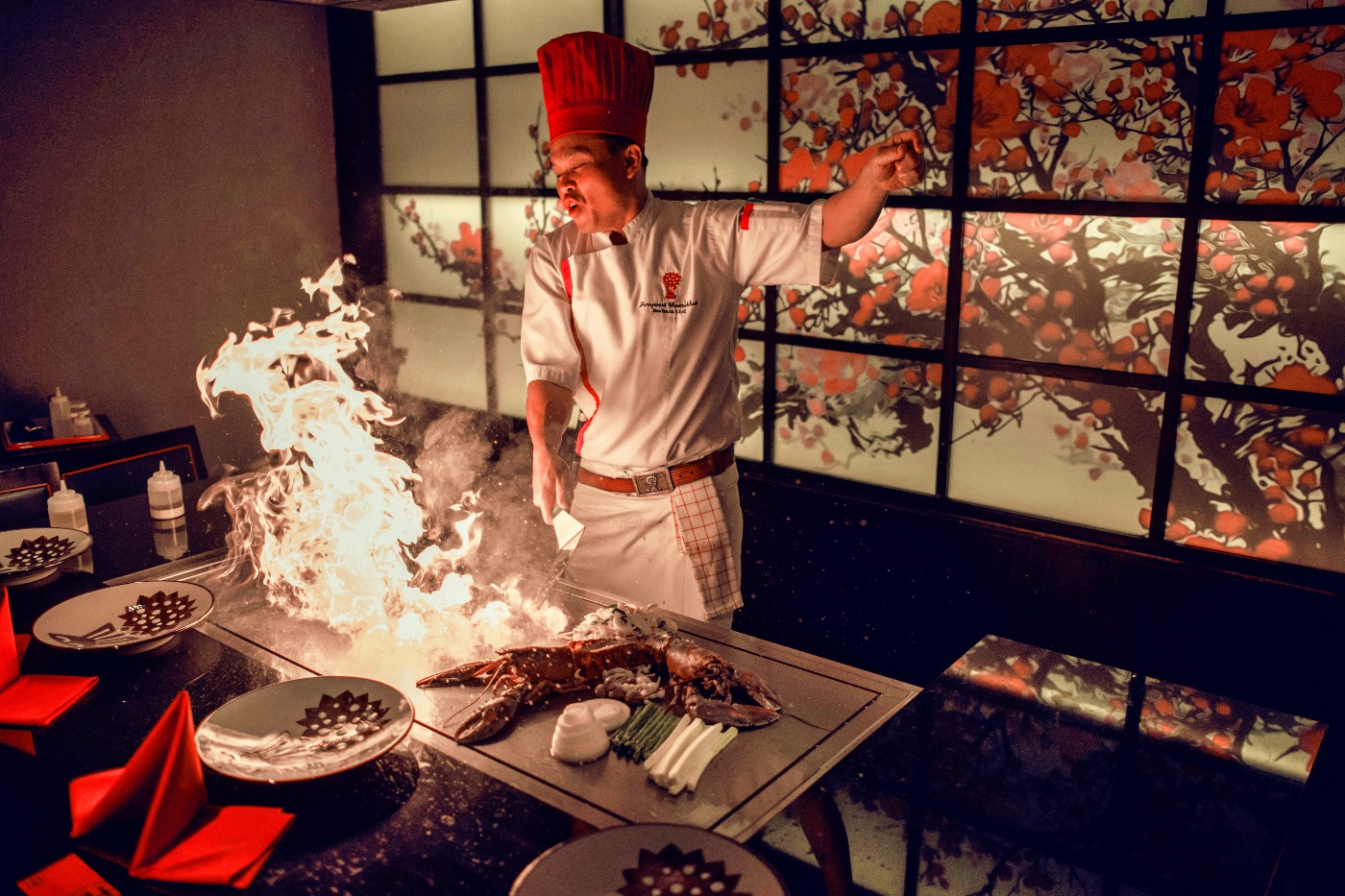 There are many things in Japanese culture that can surprise and amaze, and national cuisine has become a real phenomenon that has found admirers all over the world. One of the most impressive styles of Japanese cuisine is teppanyaki, which for a large number of foodies is associated with the Benihana restaurant chain. The unique combination of high gastronomy and spectacular performances from the most talented chefs has gained recognition in different countries, and Thailand is no exception. And this year, Benihana at Avani Atrium has become the winner of Luxury Lifestyle Awards in the category of The Best Luxury Restaurants in Bangkok, Thailand, for a second year.
The second branch of the famous chain in Bangkok opened in 2015 in the city center on Petchaburi Road on the second floor of the Avani Atrium Hotel. The entrance to the restaurant is decorated in the brand's traditional combination of red and black. The establishment is decorated in a modern Japanese style and offers a wide range of dining options, including private rooms.
A constant highlight when visiting Benihana at Avani Atrium is the unique "eatertainment" concept. Each visitor of the restaurant gets an opportunity not only to enjoy great dishes from the best chefs in the city but also to see a choreographed cooking show, which is skillfully performed right before your eyes. An artistic chef uses a teppanyaki grill (an iron griddle) to cook the dishes ordered in front of the guests and invites them to participate in the process. Thanks to this interactive approach, a visit to Benihana becomes not just a visit to a luxury restaurant but a distinct experience in which all the senses are involved.
"We are honored to be once again ranked among the top restaurants by the esteemed Luxury Lifestyle Awards committee. We are thrilled to experience the privilege of being a winner and to share the passion of "eatertainment" with every guest," said Mr. Jon Warmington, General Manager.
The menu of the restaurant will delight gourmets with a wide variety of dishes of modern Japanese cuisine, including an extensive choice of sushi, sashimi, seafood and exquisite internationally recognized premium cuts of beef, rice with vegetables, desserts, and a wine list.