Athina Luxury Suites – exclusive accommodation offering world-class service in a sensational setting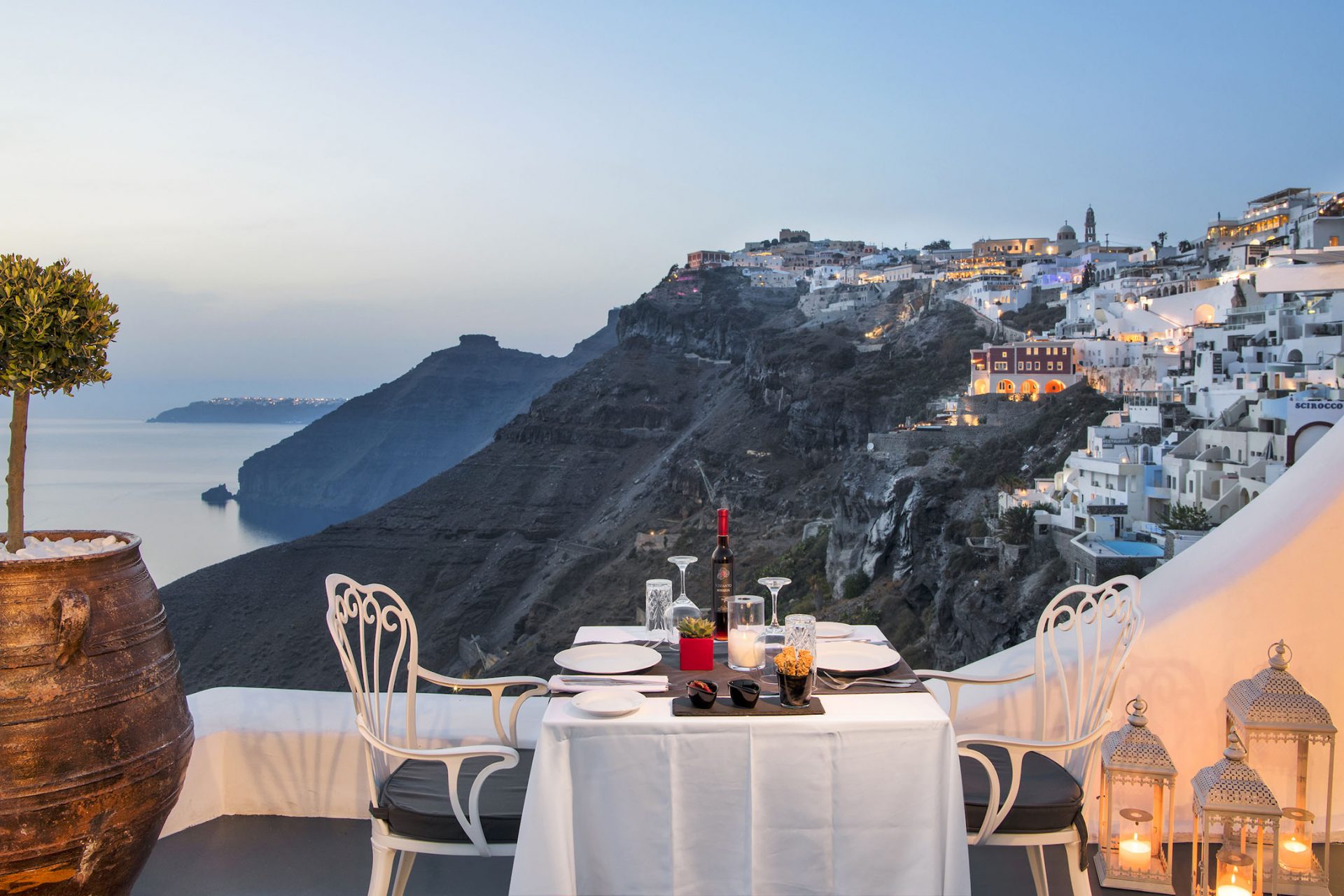 Athina Luxury Suites offers elegant accommodation in the most idyllic of settings in Santorini with breathtaking views and supreme personalised service. This is why Athina Luxury Suites has been chosen by the experts at Luxury Lifestyle Awards as the winner of Best Luxury Boutique Hotel in Greece, 2021.
Perched on the cliffs of the caldera in Santorini, just metres from the vibrant town centre of Fira, Athina Luxury Suites is an exclusive boutique hotel featuring 19 opulent suites, each with their own unique set of luxury amenities. The breathtaking views, exceptional personal service and incredible, opulent accommodation combine to offer a once-in-a-lifetime holiday experience. Every aspect of the hotel is carefully considered to offer the ultimate in sophistication and luxury, from the elegant decor to the high-quality amenities and top brands on offer. Each piece of furniture is a work of art and Guy Laroche linens, towels and bathrobes and Hermes and Azzara bath products transform every suite into an opulent private spa.
The hotel embraces the ancient Greek idea of philoxenia which inspires hospitality, generosity of spirit and a warm welcome, ensuring guests are always wrapped in a feeling of friendliness and warmth. And there's a passion for providing unique, tailor-made experiences. Each guest is asked to fill in a quick questionnaire to establish their every desire is met with a personalised, unforgettable holiday. The world-class service includes the 24-hour concierge and reception for around-the-clock attention to every need. The team also takes their environmental responsibility seriously with a wide range of energy-saving and eco-friendly measures in place.
The range of luxurious suites all offer incredible sea and volcano views from private balconies or terraces. And they come with very amenity imaginable, including flat screen TVs, bluetooth speakers, free wifi, luxury bathroom products, bathrobes and slippers, fridges and mini bars.
The perfect picture is completed with onsite bar and restaurant Esperisma which serves delightful local dishes using the freshest of ingredients and an exclusive collection of local wines and cocktails.
"We are incredibly pleased to have been chosen by the experts at Luxury Lifestyle Awards as the winner of Best Luxury Boutique Hotel in Greece 2021. It's very satisfying that our passion for personal service and our pride in our incredible accommodation and setting has been rewarded," says Panagiotis Iglesis, the owner of Athina Luxury Suites.