An Interview With a Scandinavian Designer on Why Scandinavian Minimalism Conquered the World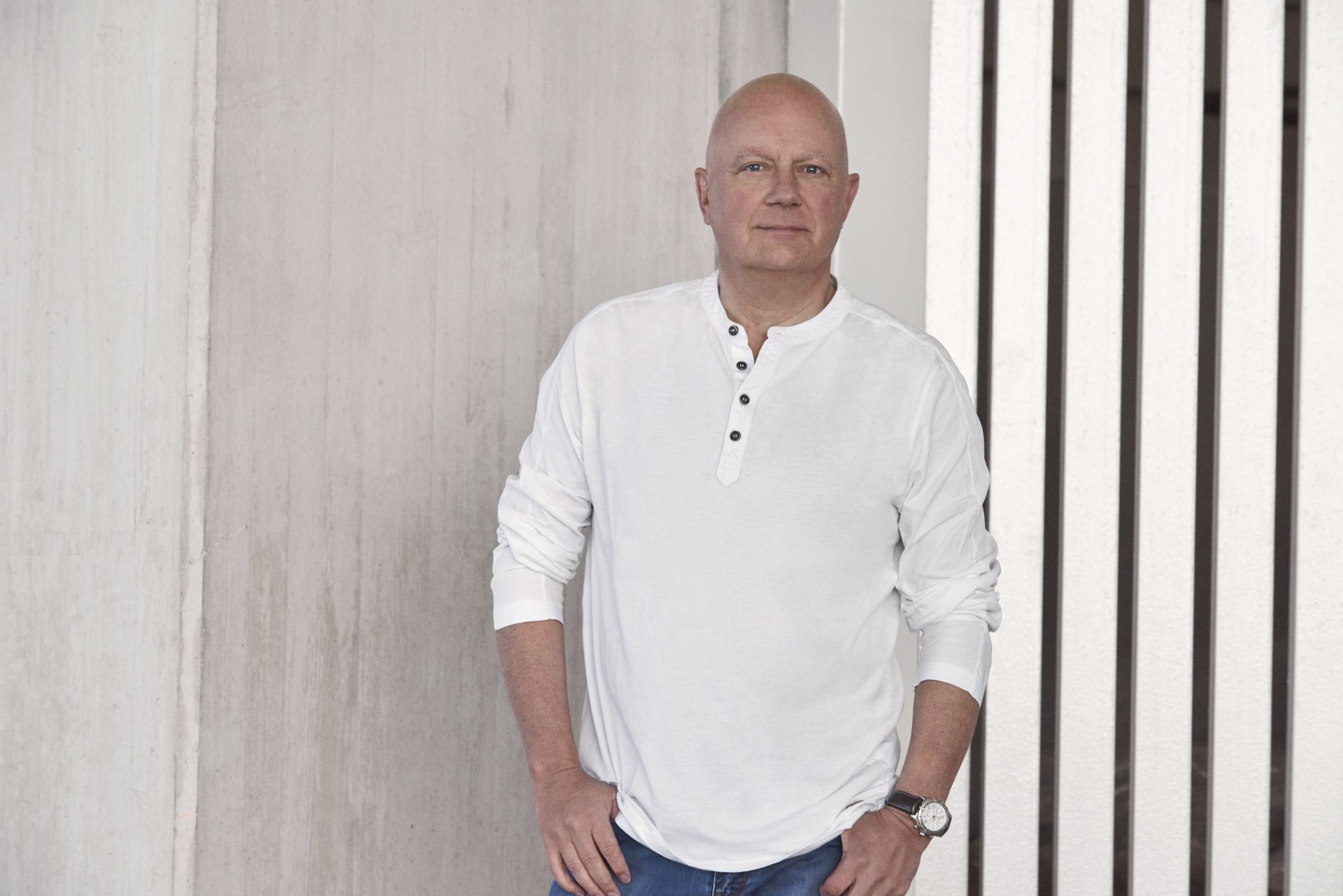 Prepared by Aura Communications
Scandinavian minimalist design has taken the world by storm. Not just a fleeting seasonal trend but proving it's here to stay. Its longevity places it into a new era timeless style, redefined by Nordic nuances, minimalist philosophy and practical elements. Marked by natural colours and a sleek, modern aesthetic, Scandinavian design was originally a response to the region's short days and long winters. This design style is practical, as it focuses on bright colors that are easy on the eyes and furniture that is slim and long.
To delve deeper into our understanding of Scandinavian minimalism, and how it has conquered the world, we interviewed Morten Georgsen, Signature Designer of globally renowned BoConcept, who lead the charge on all things Nordic interior design.
Tell us how you got involved with BoConcept, and what it means to you professionally to represent this award-winning brand?
Morten Georgsen: I had been studying at the University with former BoConcept CEO and owner Viggo Moelholm. After my 8 years career at Bang and Olufsen and 2 years at a Danish furniture manufacturer, I felt I was ready to start my own design studio – so I contacted Viggo. My first design for the company turned out to be extremely successful, and the foundation for a long relationship was created.
I am very proud of being the longest lasting working designer for BoConcept, and my studio still has the biggest product portfolio with this prestigious company. BoConcept is an international reference, and to be a part of bringing them to that status is very satisfying.
What is your take on why Scandinavian style has captivated not just the Nordic markets, but the entire world?
Danish design builds to a large degree on the ideals of the Bauhaus school – but humanised. Denmark was lucky enough to have its Golden Age of designers after World War II, when people were open to new ways of living, as opposed to the Bauhaus period before the War. Simple and logical designs created with warmth and hygge will always capture a design-loving audience… And surely more and more, as our working lives are full of High tech, Scandinavian design is a great antidote.
How would you differentiate between traditional minimalism and Scandinavian style?
It's a hard question – but to me traditional minimalism has a sort of coldness to it. Whereas Scandinavian minimalism is more a question of keeping things simple – no ornaments and always a logic line between aesthetics and function – and simply keeping in mind the human need for hygge – an environment that yields tranquility and well-being.
Why do you think Scandinavian style is showing permanent relevance and appeal, as opposed to a passing trend?
Scandinavian style is and has never been a trend. It's a way of living – and with the international acknowledgement of living simpler and with responsibility… And in general on less square feet – the Scandinavian way of living and style are fitting the lifestyle of a lot of people in the world, both today and tomorrow.
What does hygge mean?
Hygge is a mindset – a state of mind. You can discover hygge in almost all environments if it's the right time with the right people. Actually the term hyggeligt is used when having a great time in a special environment alone or with friends. However, Danish design and interiors are for sure helping that special atmosphere to come around.
Japandi is a new hybrid between Scandinavian and Japanese styles – can you explain what this is, exactly?
Japanese and Danish design cultures have always been in search of simplicity with soul. I see Japandi as a natural marriage between the two styles. I feel the Japanese style is finer and more elaborated when talking smaller items, and a bit rawer and organic with the bigger items like furniture – so the styles mix perfectly. In Japan you also see plants all over – this green touch integrates with Danish hygge and lifestyle.
How is BoConcept embracing Japandi influence in its design offering?
The BoConcept style is unique and it's easy to add the Japandi touch through accent pieces in its accessories collection and through the use of colour.
What do you think are the greatest challenges for new residential designs, and do you think Scandinavian style can bring solutions?
The greatest challenges are smaller spaces to live in, and right now the integration of "working at home" when you also want to live at home and give it a hyggeligt touch. We strive to make quite a few of our designs multifunctional – without having them looking like a Swiss knife 😊. I mean, we see quite a few of these multifunctional monsters where aesthetics has been forgotten by a technician. We don't compromise. It's very often just a matter of integrating the multifunctionality in a respectful way. I think we do that to a very very high degree in our designs for BoConcept.
Can you give us some insight into your personal behind-the-scenes life?
The other day, when flying from Valencia, Spain (where our studio is located) to Denmark, I talked to a young man and I wanted to show him a photo I had on my phone. He looked at my phone when I browsed through the pics and commented: "I can see you have something to do with furniture". Pics of sketches, 3D renders, prototypes, set-ups. I live it. When my eyes slip away – my sons explain to our friends "now dad is in his furniture world again".
This does not mean I'm not interested in other things – I was quite a good footballer and the interest for the game is still strong, shedding a tear when Denmark wins a great game. I play quite a lot of Padel tennis, and I enjoy small-money poker. I think it's a good brain break!
My inspiration comes mostly from my dreaming – I put all my experiences onto my own built-in hard-disk and then the ideas take shape.
Do you have any home routines, and could you offer advice on which routines work?
Not really. In Spain I enjoy a good brunch with tortilla, vegetables, juice, and coffee. I guess I should change more often – but I always get back to the same. It works for me. I don't follow the Spanish routine about eating late at night. In that sense I am still a Dane – enjoying earlier dinner and sleep better. I guess I try to stay healthy without overdoing it. I know some claim that the professional and private life should be split. I cannot do that. I'm simply too engaged in my work to do that – and I am never stressed out.
Where do you draw your personal inspiration from?
My great life. Enjoying it. Observing things that most people don't see and store just there behind my eyes 😉
Where do you see Scandinavian design in 5 years time?
Even stronger than today – as its acceptance is getting broader and broader. It fits metropolitan life better than any other style. And Covid lockdowns have taught people how important it is to have beautiful interiors with great comfort.
Can you offer one piece of lasting wisdom to those who are unsure about which direction to go when styling their space?
Browse the internet and find styles you like, preferably BoConcept 😊 – and then find a store that have interior designers on their payroll. Try the furniture out – and ask loads of questions (stupid questions do not exist)…
Thank you! I appreciate the time you spent in today's interview. Talking with you has been tremendous!
Same to you!