Amaya Resort Kuda Rah – Your Luxurious Getaway with a Touch of Paradise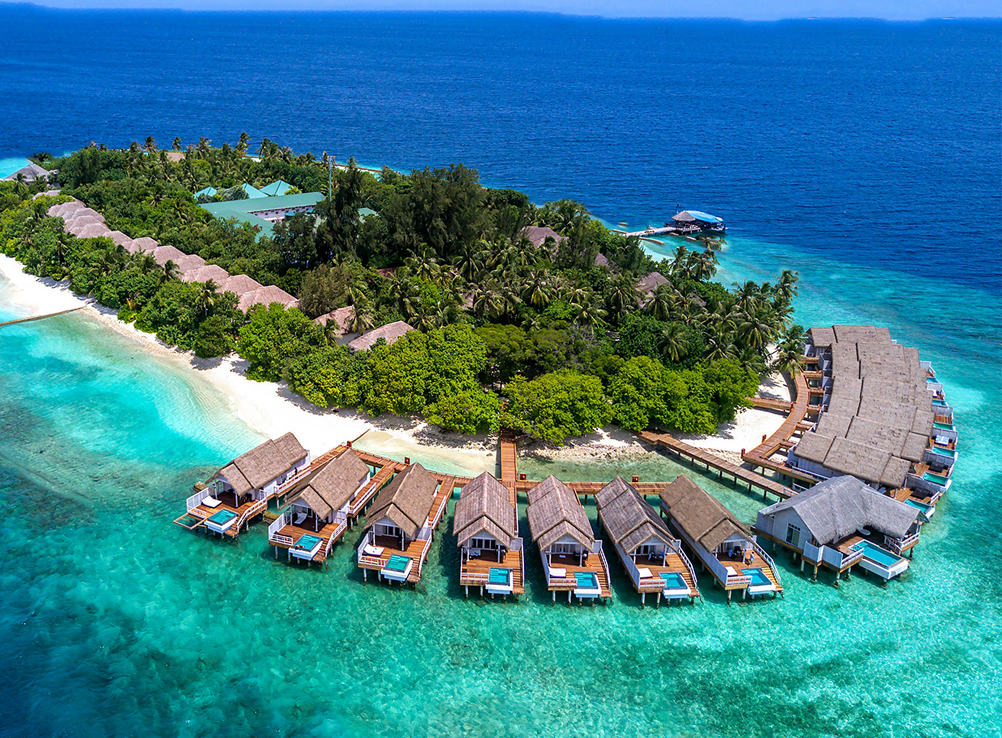 The Maldives has never been neglected by travelers craving a distinctive vacation in one of the most picturesque island destinations in the world. However, no matter how impeccable the country is, your vacation experience ultimately depends on where you choose to spend those unforgettable days. The unique Amaya Resort Kuda Rah offers the best of this paradise, infusing every moment of your stay with the sophisticated charm of luxury. No wonder this resort became this year's winner of the Luxury Lifestyle Awards in the category of The Best Luxury Beach Resort in Maldives.
The five-star all-inclusive resort is located on a beautiful island in the heart of the South Ari Atoll, and boasts some of the most spectacular sceneries in the Maldives, white-sand beaches, and beautiful atoll islands all around. Amaya Resort Kuda Rah was completely renovated in 2017, and now all visitors to the island can fully enjoy its new upscale amenities and dense vegetation.
The resort offers visitors 51 luxury villas and suites designed to bring every moment here, to perfection, and to embody the beauty of life on an island paradise. In these secluded beachfront bungalows and idyllic overwater villas, couples and families alike will find sanctuary for an unforgettable vacation. All villas have private pools, minibars, flat-screen TVs, bathrooms with complimentary toiletries, and other attributes of a five-star resort. Exclusive overwater villas are equipped with an infinity plunge pool, a private sundeck, and floor-to-ceiling windows, allowing you to enjoy the magnificent Maldivian sunrises.
Amaya Resort Kuda Rah invites you to enjoy an exquisite range of International cuisine that includes Thai, Indian and Sri Lankan dishes in its luxurious restaurants and bars. In a secluded part of the island, you can indulge in exotic beauty and wellness treatments at the exotic Amaya Spa by Mandara, as well.
"We are proud to be recognized by the Luxury Lifestyle Awards experts as one of the best resorts in the Maldives. This is a great credit to every member of our team, who work hard to make staying at Amaya Resort Kuda Rah a dream vacation for every guest," said H.P. Barsal, General Manager, Amaya Kuda Rah.
Adventurers will find a wide variety of water sports and island tours at Amaya Resort Kuda Rah. Discovering the breathtaking underwater world of South Ari Atoll can be one of the most amazing experiences of your life. This heavenly location offers diving, jet skiing, kayaking, canoeing – fun activities that can be enjoyed with family and friends.
For more details about the winner visit www.amayaresorts.com/amayakudarah